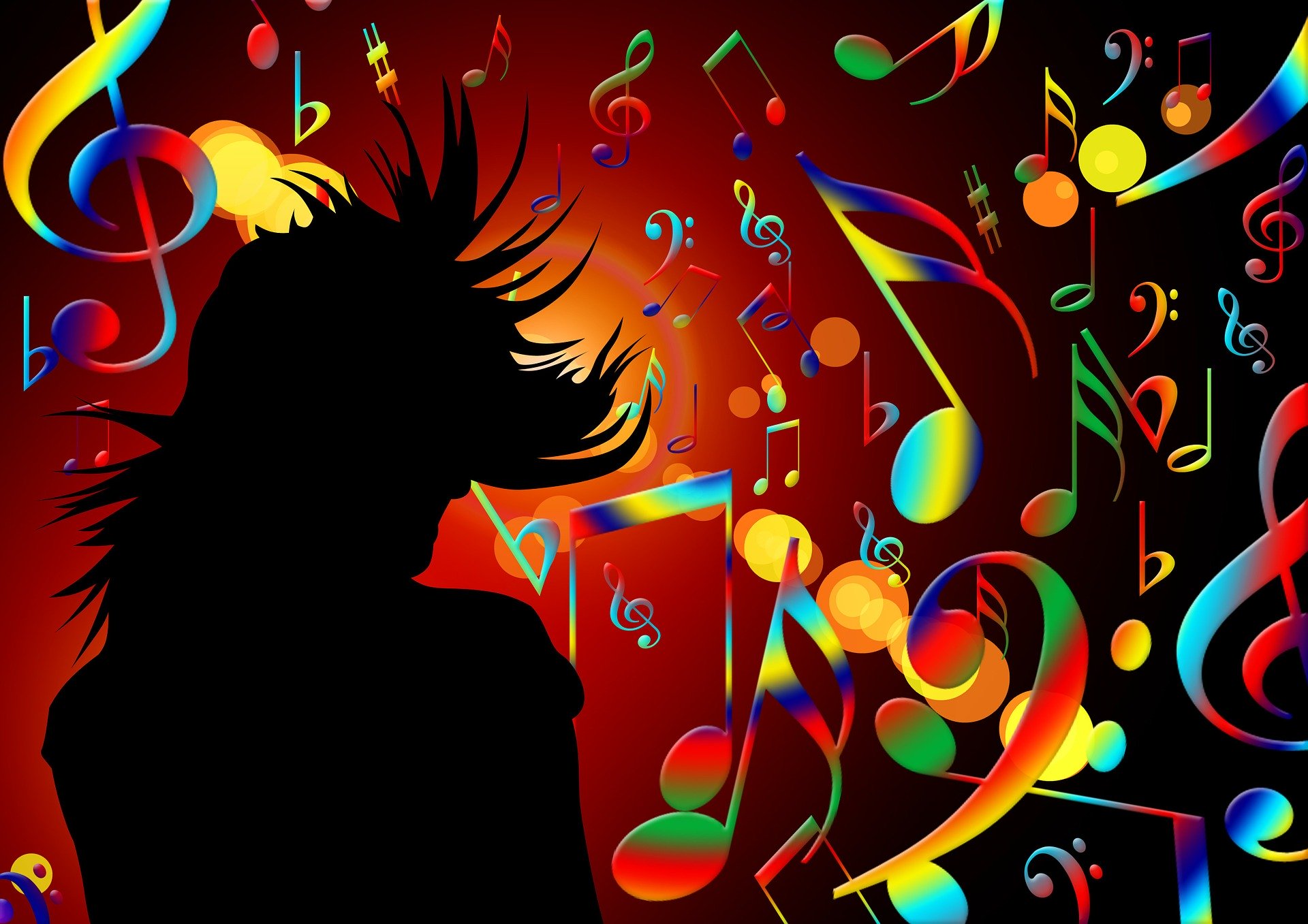 --->
---



I felt the notes flirting with me,
Flowing every bit simulating beats,
Vibrating my veins before the passion, That passion to recognize me in each son.




The instruments were one by one marking their presence,
Consuming my attention with just a wavering beat,
Assuming the synchronicity of each of my senses,
Unconscious movements that gave away the rhythm in me.




My good and bad moments fluctuated,
My life fluctuated when I saw it sound
The notes fluctuated in his addicting passing,
They handled my soul to the place where they transported it already.




Now let my eyes close,
Close them to the ignorance of the deaf by decision,
Just focused on letting myself go,
It will be that crazy girl who moves her feet.




Unstoppable movements of my head uncontrolled,
Strange beat of muscles that each note marked,
Not knowing if the correct dance I am doing,
Because today others will not mark my step when dancing.


---
---

Sometimes we must flow with the rhythm of life and not count on dancing in step with others...

---
---

Twitter: https://twitter.com/FemmeDark
Instagram: https://www.instagram.com/dark.femme.box
Discord: DarkFemme#3243
Telegram: @DarkFemme
Facebook: Darkfemme box


Note:
All separators and the sign are my own. Original content posted on others networks with the same username.

---

---