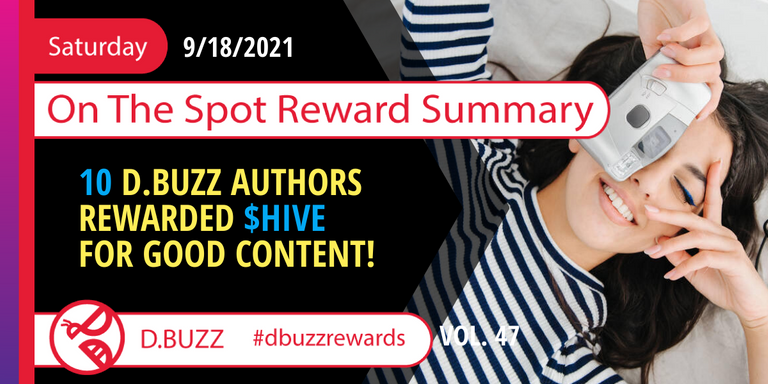 What's the good word, D.Buzz fam!
We are always on the lookout for new places to visit, new dishes to try, and new pieces of art to see. In fact, some of our favorite pastimes are traveling, eating, and looking at art. There are so many different places these days that offer both wonderful food and incredible scenery to admire. While we can't travel to them physically, we can through the magic of the Internet.
This week, constant curators such as @progressivechef presented us with a slice of paradise through flowery photos. Along with them, @madame.fondue captured an amazing roadside flowering that looks like it's from the botanical garden.
Along with these botanical photographers, @sally-notbright tries their luck at forging berries, with great success we think. In addition, @drunksamurai discovered some great new hot sauce from Moscow! WOW!
The world is a big place however. @projectmama shared with us a way to see their city with electric scooters. At the same time, @fifay shared her city as well.
On the topic of artwork, we had some amazing artists present their work on our platform this week. @luueetang built a Lego bear that is fantastic. @jadeaca delicately painted a flamingo upon a rock, quite literally. @sayalu shared a technique and art painted with sand on a canvas. Lastly, @ambrosechappel shared an out-of-this-world, on-chain piece of artwork they made. All these artists are super impressive.
Thank you everyone for sharing your posts this week.
As always, enjoy your weekend!
---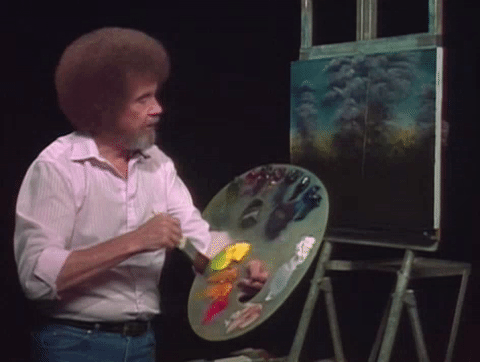 The man who made art cool himself, Bob Ross!
---

Week #47 (Starting | 09/10/2021)
---
---
Congratulations to all of you - your content and imagery inspires us to post more.
Keep being amazing!
What do you think about the way this program is going?
How can we improve it?
---
Want to sponsor a week of rewards?
You seem like a cool kid. Would you like to sponsor a week's worth of D.Buzz rewards? If so, reach out to us on Discord (https://discord.gg/qjpD4nY8) and let us know.
In exchange for being a sponsor, we would thank you in each of the reward posts, i.e. "This reward is brought to you by X", and thank you in our weekly summary.
How do you earn an On-The-Spot Reward?
Quite simple, post quality content on D.Buzz. :D
---
Looking for inspiration?
You can also jump in on the 30-day Buzzing challenge.
Start today and see where it takes you. ;)
What did you discover this week that you really liked? Let us know in the comments below!
And as always, keep on Buzzing!
As always, thanks for reading and being part of our ever-growing community. D.Buzz is a platform for you, for the community.
---
---
Is a censorship-resistant short form micro blogging platform that empowers you to share your thoughts in 280 characters or fewer.
Censorship resistant and built for the community with love.
---
We strive to have a fun and neutral stance on topics. If you have any concerns with the content, please contact @jacuzzi who writes and generates the content for our articles, or the @dbuzz team for clarification.
---
D.Buzz Online At:
Join us on Discord at https://discord.gg/BKg5Ptg9ss