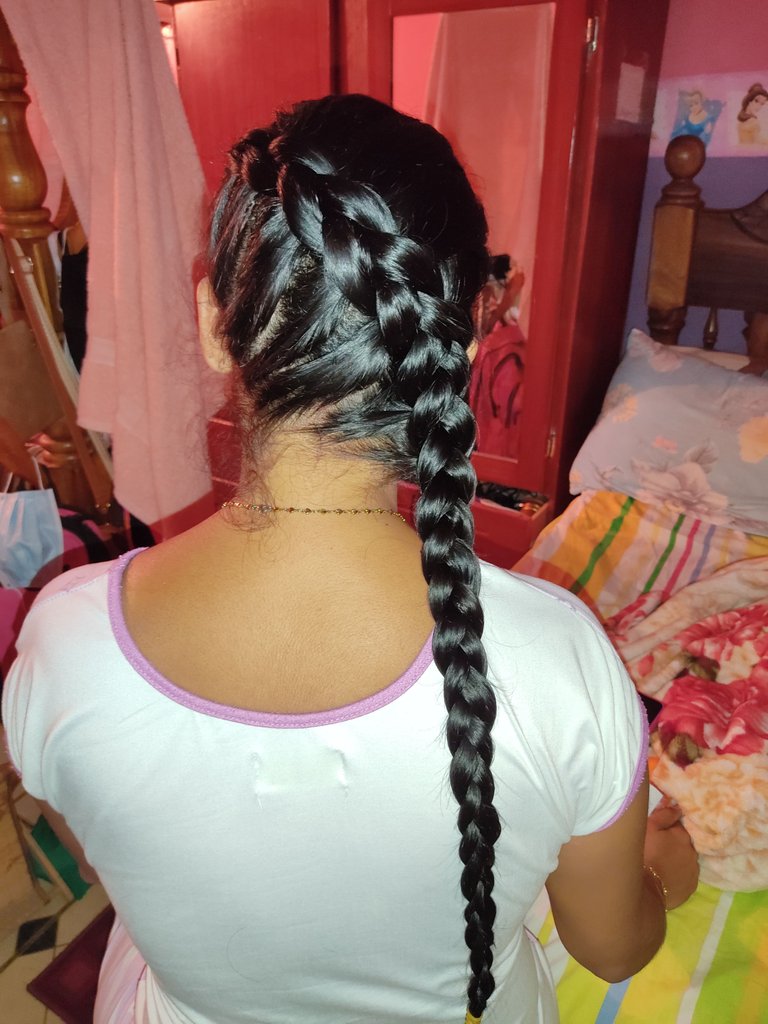 Hola amigos de Hive, en esta oportunidad les enseñaré paso a paso como realizar una trenza de 3 cabos.
Hello friends of Hive, this time I will teach you step by step how to make a 3-strand braid.
La trenza de 3 cabos es una de las más conocidas y sencillas de hacer,en esta oportunidad la hice de lado,me gusta bastante de esa manera. Sirve para hacer ejercicios,ir a la playa o incluso para trabajar, asi luces más cómoda y fresca.
The 3-strand braid is one of the best known and easiest to do, this time I did it on the side, I quite like it that way. It is used to exercise, go to the beach or even to work, so you look more comfortable and fresh.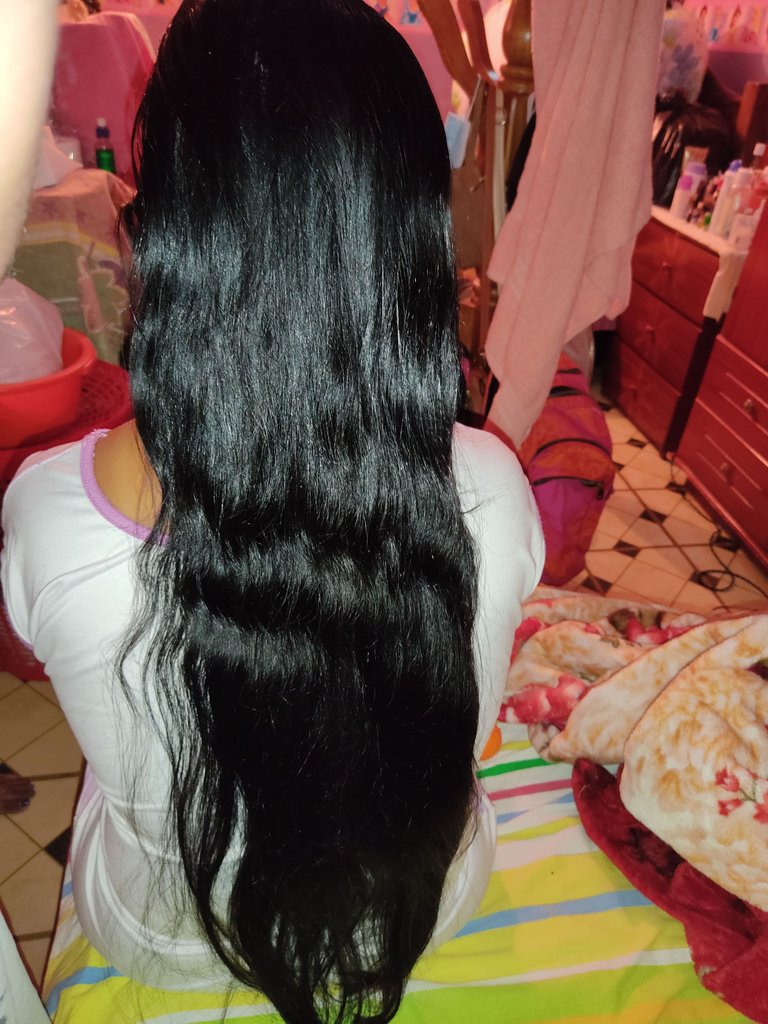 Paso 1: Peinar el cabello.
Step 1: Comb the hair.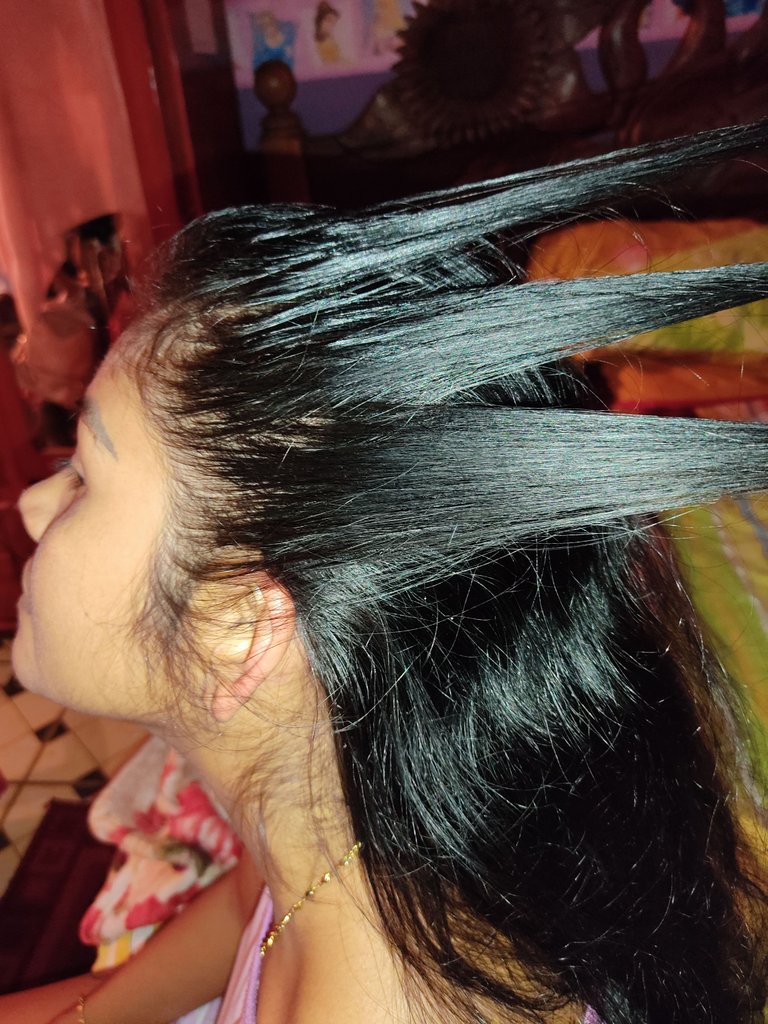 Paso 2: Dividir 3 cabos en el lado que quieras hacer la trenza.
Step 2: Divide 3 strands on the side you want to braid.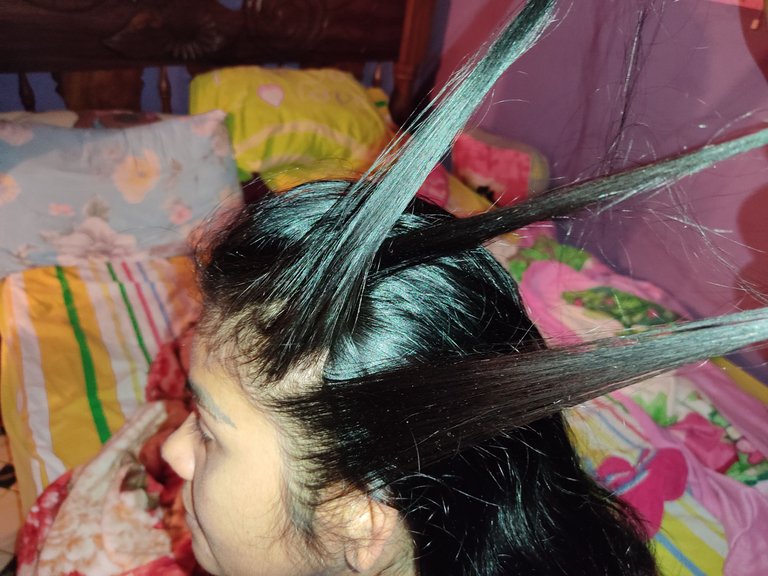 Paso 3: Con la mano izquierda sujetarás el cabo de este lado y el central y el tercero con la mano derecha.
Step 3: With your left hand you will hold the end of this side and the central one and the third with your right hand.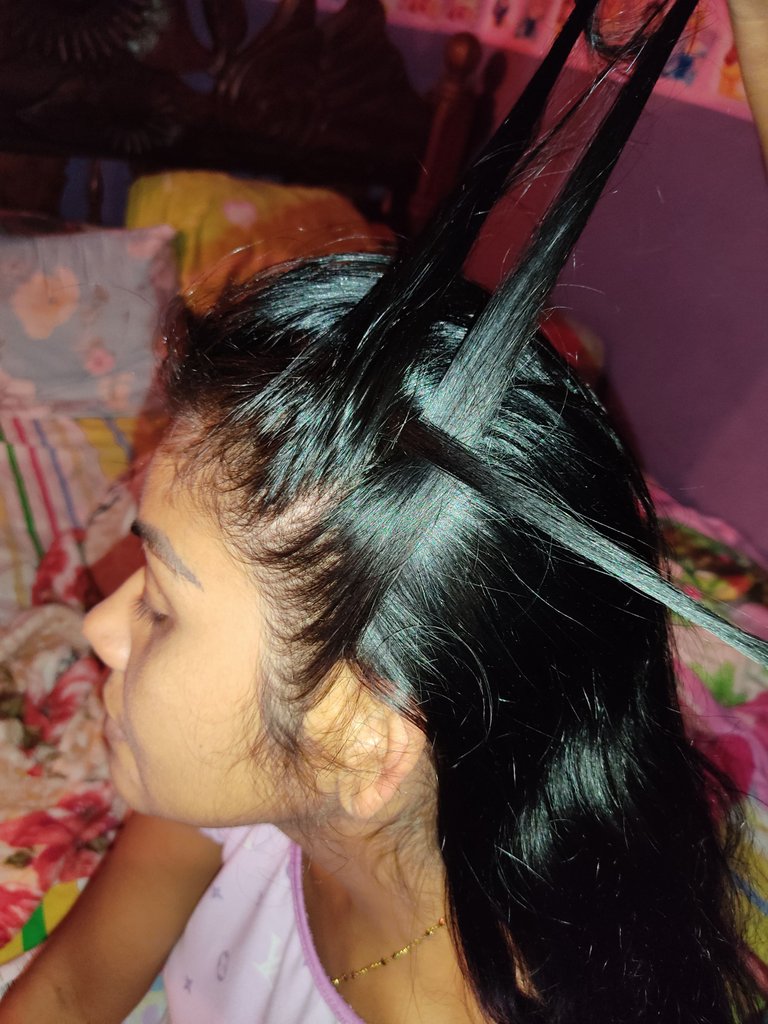 Paso 4: Lleva el cabo derecho hacía el centro de los otros dos por arriba. Te volverán a quedar dos cabos en la mano izquierda y uno en la derecha.
Con el dedo corazón de la mano derecha cogerás el cabo que tienes a tu izquierda, pasando por encima del central.
Step 4: Carry the right rope to the center of the other two at the top. You will have two ends left in your left hand and one in your right.
With the middle finger of the right hand you will take the end that you have to your left, passing over the central one.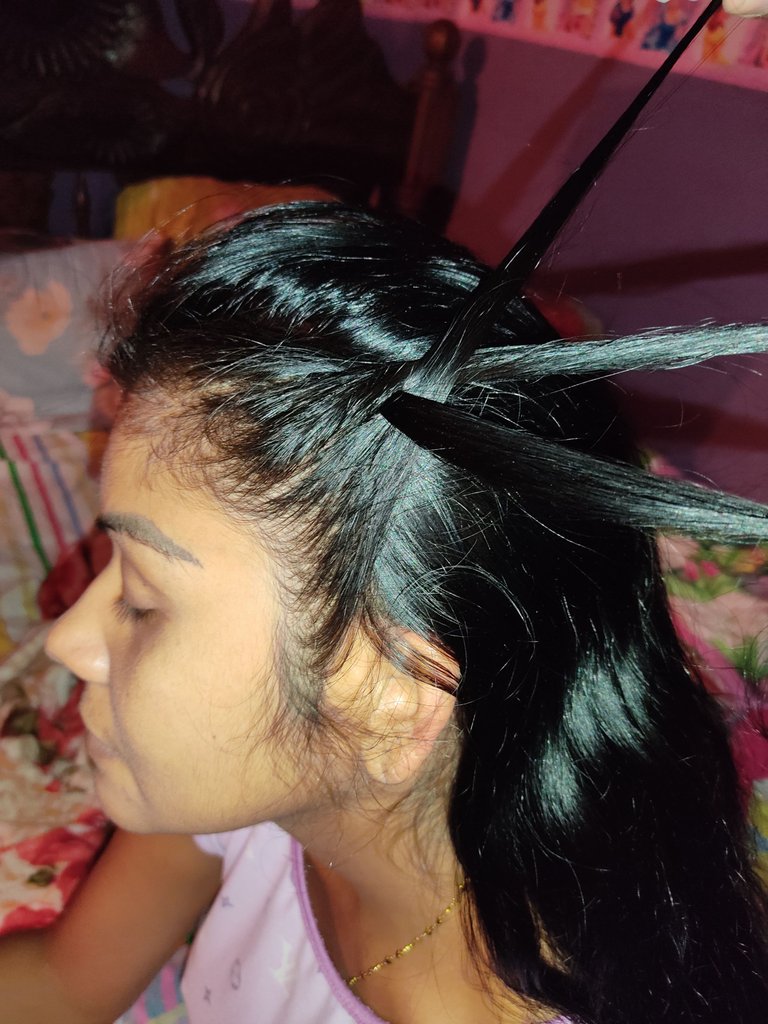 Paso 5: En este momento tienes que tener un cabo en la izquierda y dos en la derecha.
Ahora utilizará el dedo corazón de la mano izquierda para coger el cabo derecho y pasarlo por encima del central.
Step 5: At this point you have to have one end on the left and two on the right.
Now you will use the middle finger of your left hand to take the right end and pass it over the central one.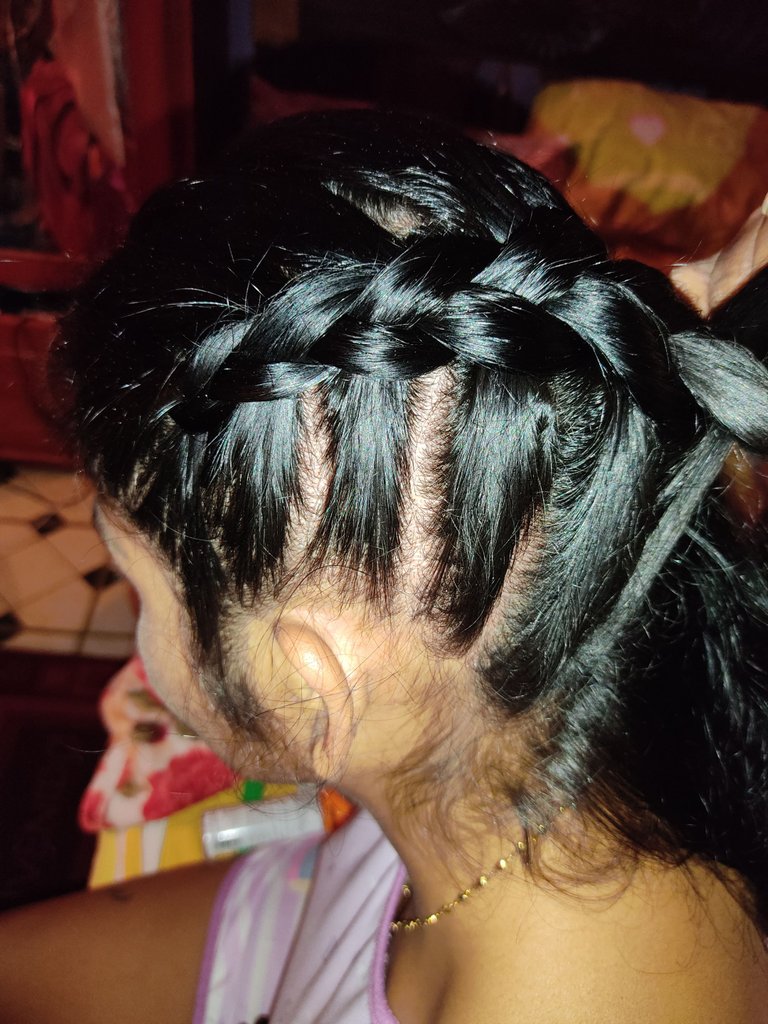 Paso 6: A partir de aquí, simplemente tienes que volver a repetir estos pasos.
Es importante que mantengas bien sujeto con las manos, el trenzado que vas realizando, para que no se afloje.
Step 6: From here, you simply have to repeat steps again.
It is important that you hold the braiding that you are doing well with your hands, so that it does not loosen.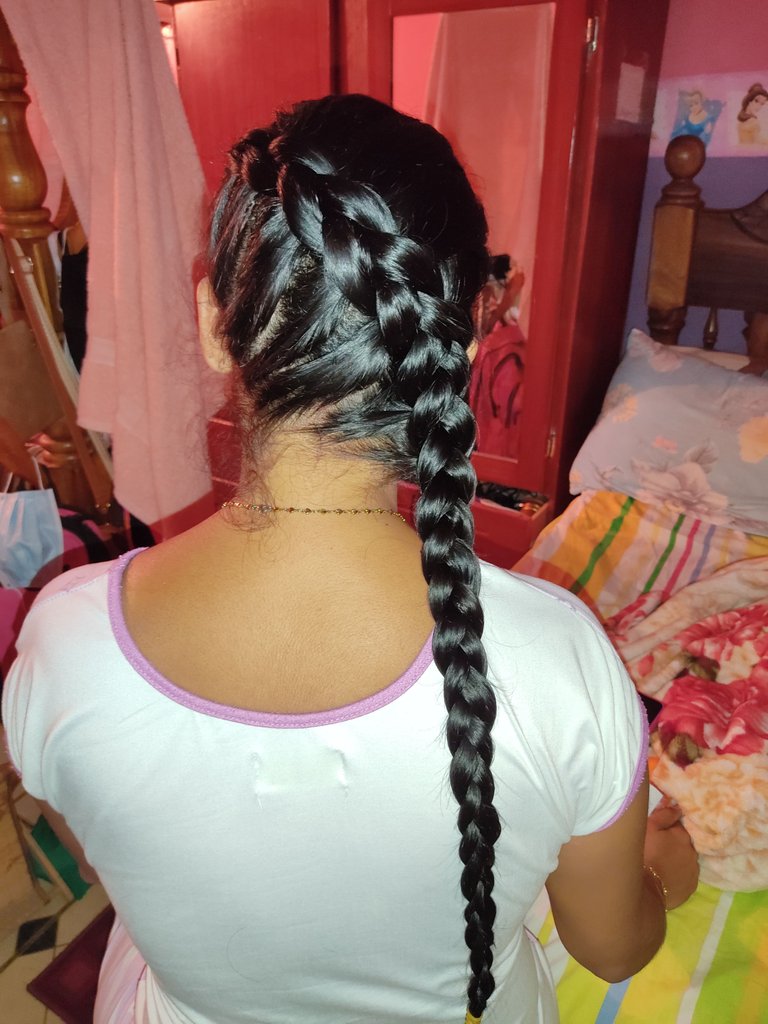 Paso 7: Sujetalo con una liga y listo así de hermoso queda esta trenza.
Step 7: Fasten it with a garter and voila, this braid is this beautiful.
Es momento de que luzcas hermosa y fresca con una trenza de 3 cabos, inténtalo!!.
It is time for you to look beautiful and fresh with a 3 strand braid, give it a try !!.