I was saving this article for the PROJECTHOPE community but after reading your article on "keep newcomers away from the project" I guess I will have to post it on GEMS. Although I don't feel that many people are reading me at the moment but I know that my writings will be recorded and may be of interest to someone at some point.
If you check my recent articles on trading you will notice that I have been somewhat assertive in my predictions, so maybe I should have named myself "prophet" instead of the name I carry now. But this time I am not coming to write about circuit designs or trading data, this is the most important installment I could do because it is based on years of research and I am going to show you with irrefutable evidence how humans are paving the way to be ruled by Artificial Intelligence, things sound like science fixion until you see them come true, then you think the idea came from a movie, but it turns out that the Director maybe saw it coming before you did. Now I am the director and this is my movie so you can't say I didn't warn you.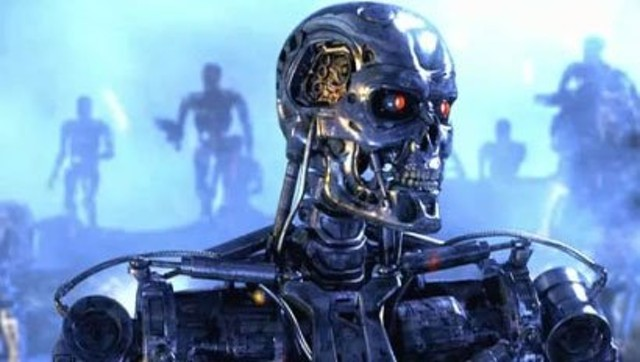 source
As I said this is a research that I have been doing for years, so it has a very broad and detailed content and can not be done in a single article. So the content will be done in several installments.
Prologue
Introduction to the article
Passion for discovery
The rise of electronics
Devices for human control
Technology for economic control
Quantum Machines
Platforms for massive data management
Global Coverage
Creating intelligence
Global governance, peace and security
The beast - Biblical prophecies.
After reading all the content I am sure you will be able to see clearly the reality in which we live and you will be able to understand why many strange and sudden things are happening in the world and how in spite of that the technology industries are still working as if they were working against the clock. Follow me (if you are out there) and don't miss what is to come, I promise it will be interesting.