Buen día querida audiencia, en la siguiente publicación les contaré sobre la cámara digital usada que compré recientemente y les mostraré algunas fotos de prueba que he tomado con ella.
Good day dear audience, in the next post I will tell you about the used digital camera that I recently bought and show you some test photos that I have taken with it.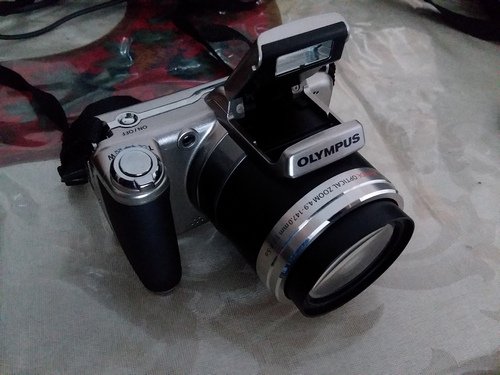 Los primeros días de haber creado mi blog, ví la publicación de un usuario que escribía sus publicaciones y añadía las fotos que tomaba con su cámara digital compacta.
The first days of creating my blog, I saw the post of a user who wrote his posts and added the photos he took with his compact digital camera.
Esto me trajo gratos recuerdos de cuando tuve en el 2006 mi cámara digital HP Photosmart E317. Me encantaba mi cámara y llegué a guardar bastantes fotos y videos en mi computadora hasta que un día no la volví a ver y a pesar de haberla buscado exhaustivamente no la pude encontrar nuevamente.
This brought back fond memories of when I had my HP Photosmart E317 Digital Camera in 2006. I loved my camera and I got to save enough photos and videos on my computer until one day I did not see it again and despite having searched it exhaustively I could not find it again.
Esta cámara era bastante sencilla, sólo tenía 5 MP de resolución y zoom digital de 4x únicamente. La última foto que tomé con ella fue la siguiente en el año 2012:
This camera was pretty straightforward, it only had 5 MP resolution and only 4x digital zoom. The last photo I took with her was the following in 2012: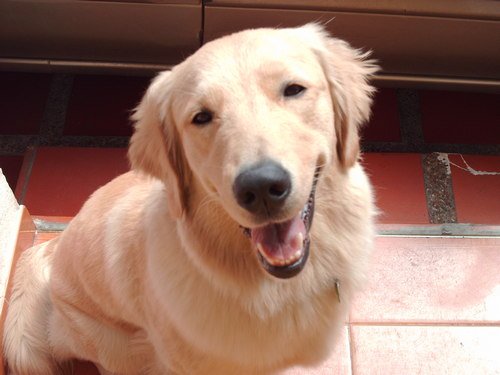 Al revisar las fotos que tengo guardadas, vi que todas tienen buen enfoque (cosa que la cámara hacía automáticamente al tomar la foto) y como en ese entonces yo no era para nada exigente con las fotografías que tomaba y las guardaba como salieran, vi que están bastante bien en general.
When reviewing the photos that I have saved, I saw that they all have a good focus (which the camera did automatically when taking the photo) and since then I was not at all demanding with the photographs I took and saved them as they came out, I saw that they are pretty good overall.
Actualmente, las fotos las tomo con mi teléfono, un Samsung Galaxy J7 Perx con una cámara de 8 MP. Las fotos son bastante buenas en condiciones de mucha luz, pero en interiores se le dificulta a la cámara enfocar correctamente ocasionalmente.
Currently, I take the photos with my phone, a Samsung Galaxy J7 Perx with an 8 MP camera. Photos are pretty good in bright conditions, but indoors it is difficult for the camera to focus properly occasionally.
Algo que detesto de tomar fotos con mi teléfono, es que repetidas veces me ha pasado que no responde el botón en la pantalla para tomar la foto y debo hacer varios intentos hasta que responda.
Something that I hate taking photos with my phone is that it has happened to me repeatedly that the button on the screen does not respond to take the photo and I have to make several attempts until it responds.
Con el uso de los botones de subir o bajar volumen de mi teléfono también es posible tomar las fotos, pero de este modo se mueve mucho al presionarlos y la fotografía sale borrosa. Esto se soluciona con el temporizador, pero hay escenas que se pierden mientras se esperan los dos segundos a que se tome la foto con el temporizador activado.
Using the volume up or down buttons on my phone it is also possible to take photos, but in this way it moves a lot when pressed and the photo is blurred. This is solved with the timer, but there are scenes that are lost while waiting the two seconds for the photo to be taken with the timer activated.
En fín, con esto en mente, me animé a comprar una cámara digital usada, con el objetivo de gastar lo menos posible en ella y que además me permitiera hacer algo que un teléfono de última generación (excluyendo los costosos teléfonos gama alta y algunos gama media de precios elevados) no pudiera hacer, que es el aumento óptico, en donde no se pierde calidad en la imagen al hacer dicho aumento.
Ultimately, with this in mind, I was encouraged to buy a used digital camera, in order to spend as little as possible on it, and also allow me to do something more than a next-generation phone (excluding expensive high-end phones and some mid-range of high prices) could not do, which is the optical magnification, where image quality is not lost when doing such magnification.
Busqué por internet y encontré cuatro candidatas en la ciudad donde vivo, aunque todas fuesen modelos con casi diez años de antiguedad, contaban con más de los 8 MP que tiene mi teléfono actual y todas tenían aumento óptico que variaban desde 4x hasta 30x, luego de comparar sus características y sus precios, me decidí por una: la Olympus SP-800UZ.
I searched the internet and found four candidates in the city where I live, although they were all models with almost ten years of antiquity, they had more than the 8 MP that my current phone has and they all had optical magnification that varied from 4x to 30x, after Comparing its features and its prices, I decided on one: the Olympus SP-800UZ.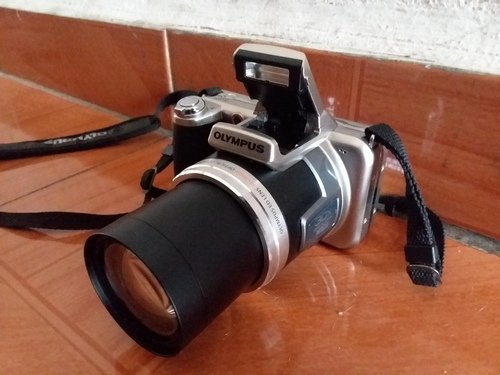 Cámara con el aumento óptico configurado a 30x. / Camera with the optical zoom set to 30x.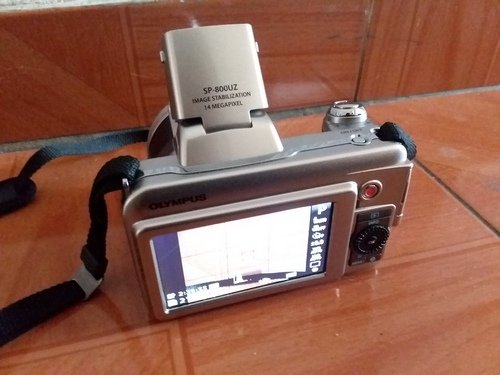 Parte posterior de la cámara. / Back of the camera.
Desde que la tuve en mis manos, me he puesto a jugar con ella cada vez que puedo para ir entendiendo sus funciones, los modos de escena que tiene, los tipos de enfoque, iluminación y todo lo necesario para saber que configuración utilizar para tomar la mejor fotografía con ella. A continuación les dejo algunas fotos de prueba que he tomado:
Since I had it in my hands, I have been playing with it whenever I can to understand its functions, the scene modes it has, the types of focus, lighting, and everything you need to know what settings to use to take the better photography with it. Here are some test photos I have taken:
Lo que más me gusta de ella es el gran aumento óptico que tiene, 30x, el cual se puede multiplicar aún más con el uso del aumento digital de 5x.
What I like most about it is the great optical magnification it has, 30x, which can be further multiplied with the use of the 5x digital magnification.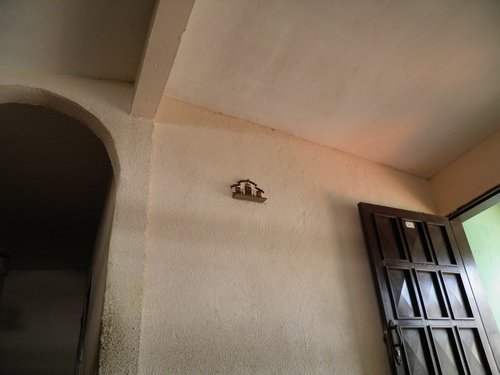 Foto sin aumento. / Photo without magnification.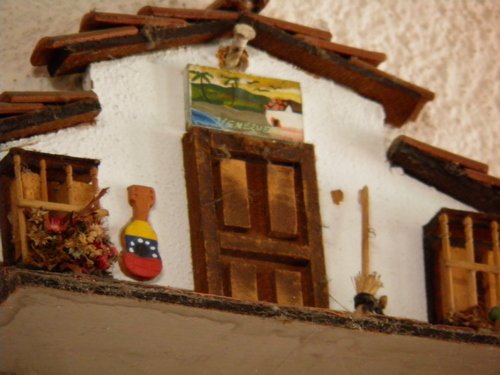 Foto con aumento óptico de 30x. / Photo with 30x optical zoom.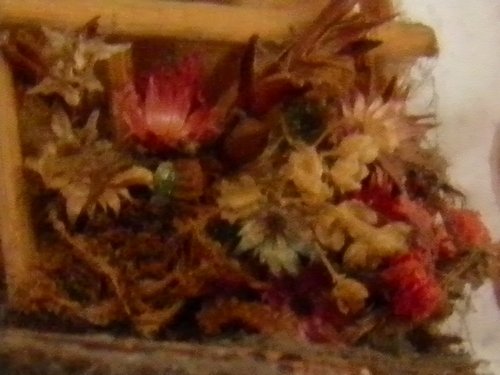 Foto con aumento óptico de 30x más aumento digital de 5x, 150x de aumento total. / Photo with 30x optical zoom and 5x digital zoom, a total zoom of 150x.
Con este gran aumento, se puede contemplar la luna y observar sus cráteres en donde nuestra perspectiva referente a la iluminación del Sol lo permita.
With this great magnification, you can contemplate the moon and observe its craters where our perspective regarding the illumination of the Sun allows it.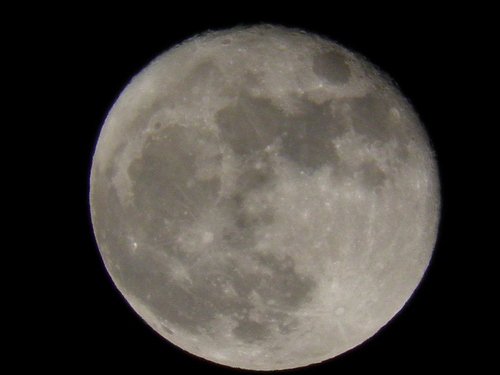 Quise ir más allá y para mi gran asombro, hasta puede notarse el reflejo de la luz del Sol en las lunas más grandes de Júpiter.
I wanted to go further and to my great amazement, you can even notice the reflection of sunlight on Jupiter's largest moons.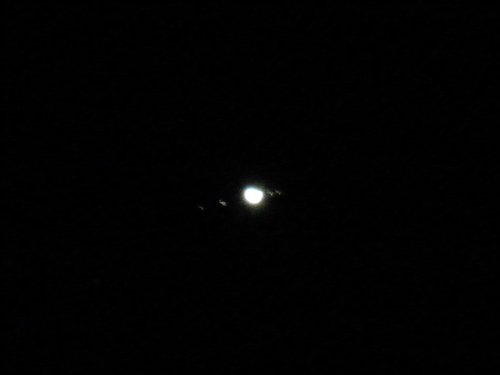 Ahora pasemos al otro extremo, en lugar de algo tan lejano, algo que esté sumamente cerca utilizando el modo macro.
Now let's move to the other extreme, instead of something so far away, something that is extremely close using macro mode.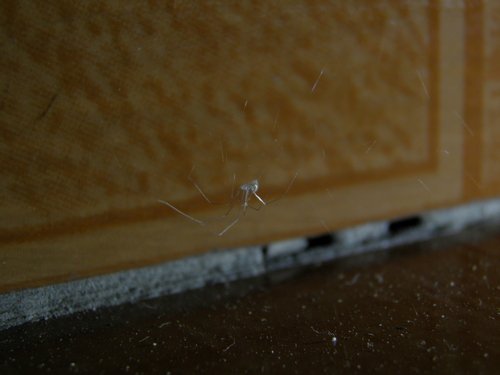 En la pantalla de la cámara se veía esta foto con más luminosidad a pesar del bajo ISO que utilicé para capturar esta fotografía. / This photo was brighter on the camera screen despite the low ISO I used to capture this photo.
A veces al enfoque automático (no tiene enfoque manual la cámara) se le dificulta enfocar lo que realmente quiero retratar en la fotografía en escenas donde no hay mucha luz, pero en líneas generales es bastante aceptable la calidad de las fotos.
Sometimes autofocus (the camera does not have manual focus) makes it difficult to focus on what I want to portray in photography in scenes where there is not much light, but overall the quality of the photos is quite acceptable.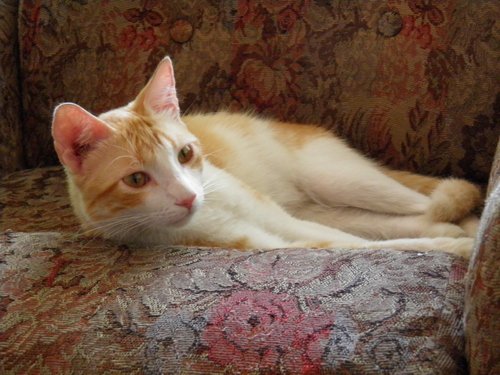 Luego de estos pocos días de uso y todas las fotos que ya he tomado con ella, sólo puedo decir que amo mi "nueva" cámara y espero captar con ella muchos gratos momentos en los viajes que haga.
After these few days of use and all the photos I have already taken with it, I can only say that I love my "new" camera and I hope to capture with it many pleasant moments on the trips I take.
Ya con esto me despido, esperando que hayan disfrutado de mi post. ¡Hasta la próxima! 😄
With this I say goodbye, hoping that you have enjoyed my post. Until next time! 😄
Todas las imágenes utilizadas en esta publicación son de mi autoría. / All the pictures used in this post are made by me.