Anteriormente decía que la vida no es la misma sin amigos, y eso totalmente cierto. Mi hermana es mi mejor amiga, y creo que solo los que nacen con un hermano gemelo pueden entenderme, pero en la vida también te cruzas con gente de una manera inexplicable y que por alguna razón se vuelven tan especiales e importantes para tí, incluso se vuelven como parte de tu familia, y así son ellos 2 (Kerit y Wilkins), el otro es el hermano de Wilkins, quien este día decidió acompañarnos también e ir con nosotros por un café a pasar un momento agradable.
Previously he said that life is not the same without friends, and that is totally true. My sister is my best friend, and I think that only those who are born with a twin brother can understand me, but in life you also come across people in an inexplicable way and that for some reason they become so special and important to you, even They come back as part of your family, and so are the two of them (Kerit and Wilkins), the other is Wilkins's brother, who this day decided to join us too and go with us for a coffee to have a good time.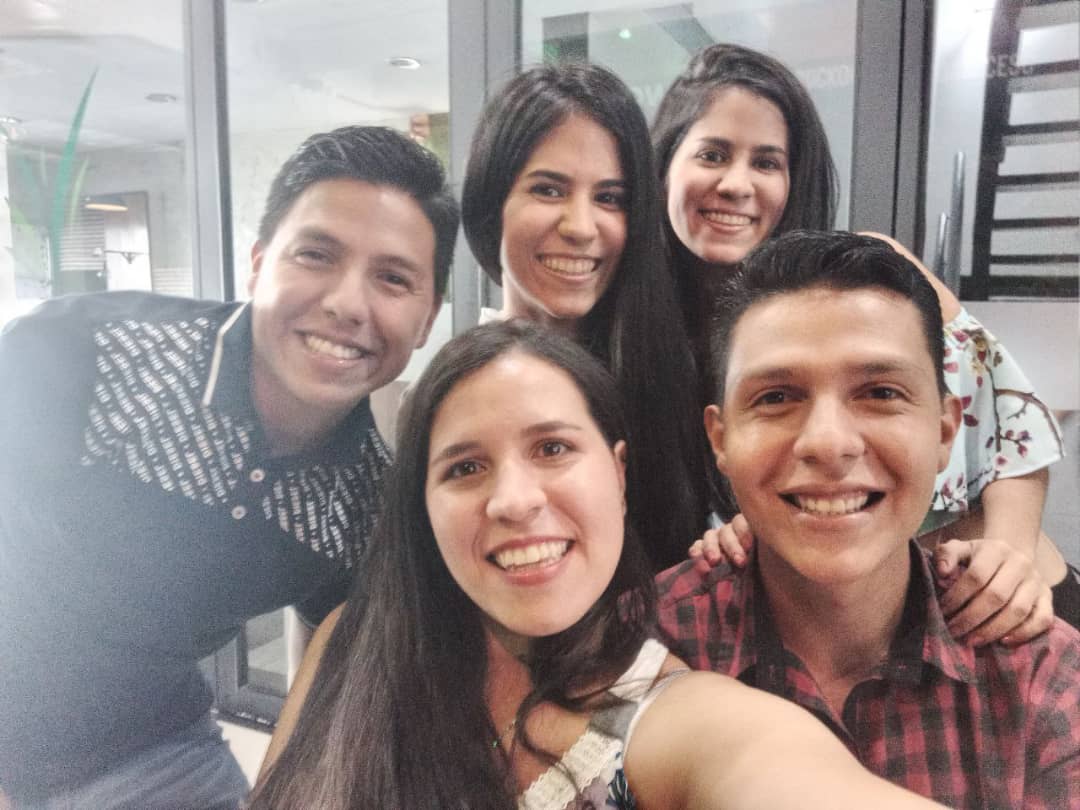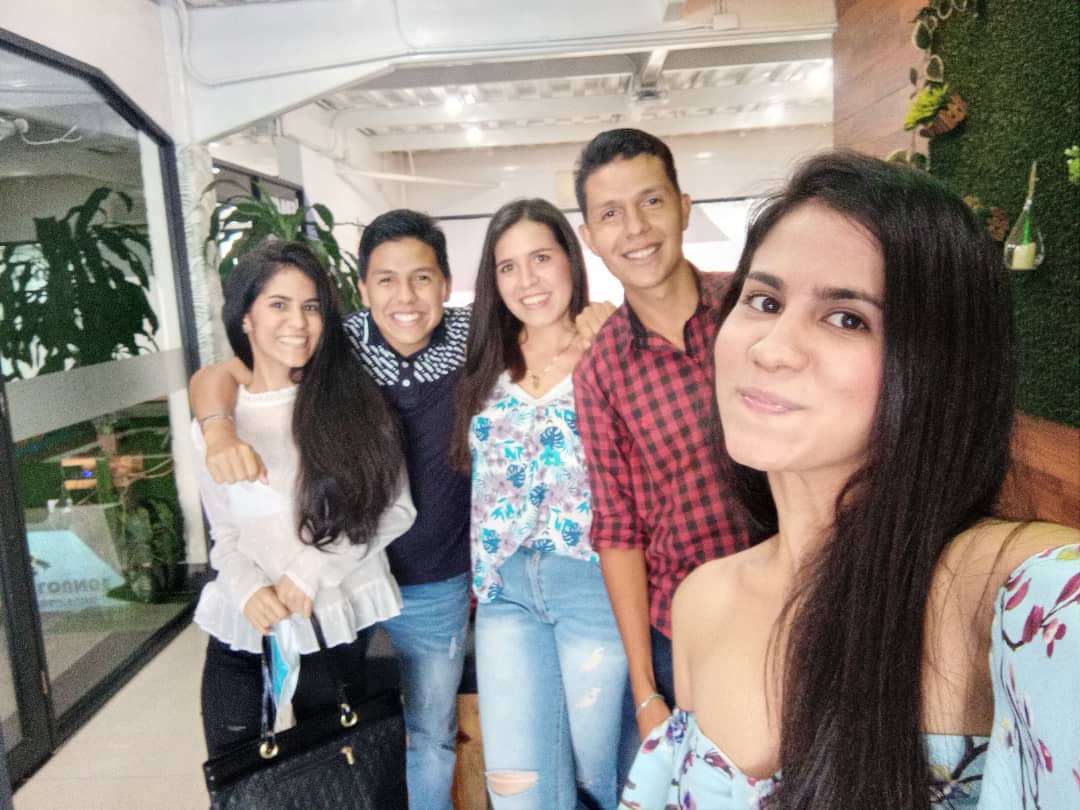 En post anteriores ya les había mostrado a mis amigos, y les cuento que teniamos muchisimo tiempo sin vernos, incluso desde el año pasado, pero lo mejor es que cuando nos volvemos a ver la pasamos tan increíble que el tiempo no nos alcanza, y creo que eso es importante pues no con todo el mundo se pasa así de increible, entonces supongo que somos afortunadas mi hermana y yo por tenerlos a ellos, incluso el hermano de nuestro amigo Wilkins es genial y también la pasamos muy bien con él.
In previous posts I had already shown my friends, and I tell them that we have not seen each other for a long time, even since last year, but the best thing is that when we see each other again we have such an incredible time that time is not enough, and I think That is important because not everyone is so incredible, so I guess my sister and I are lucky to have them, even the brother of our friend Wilkins is great and we also had a great time with him.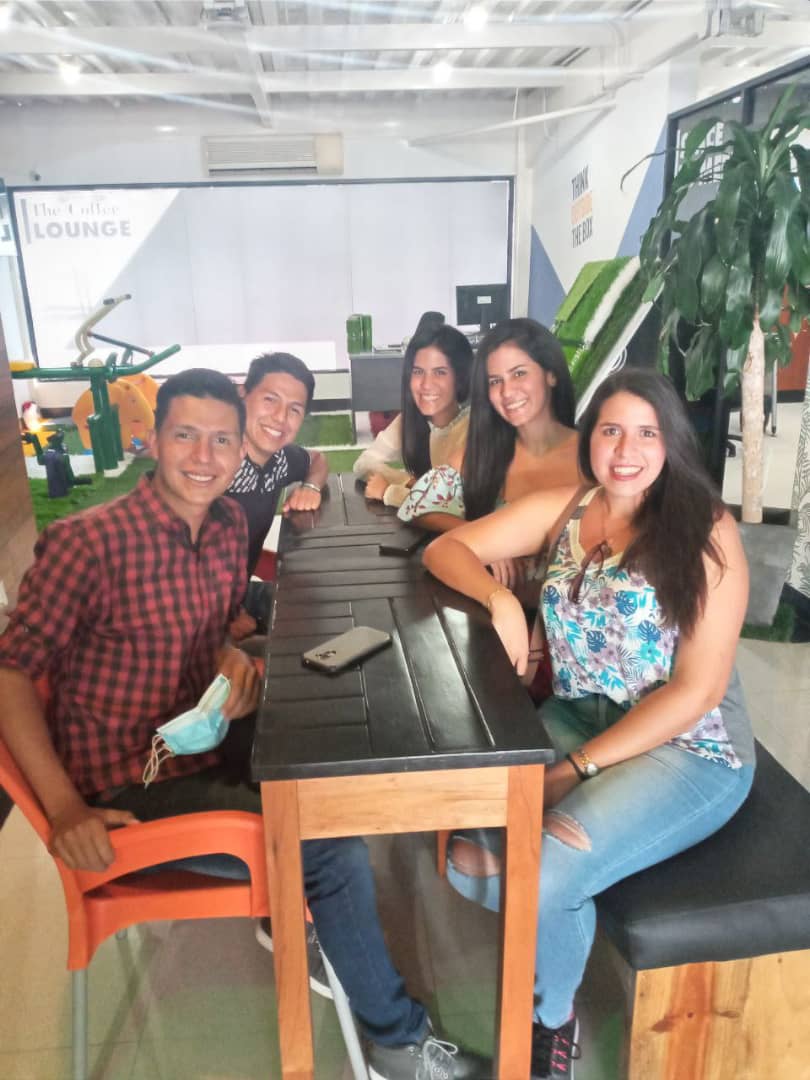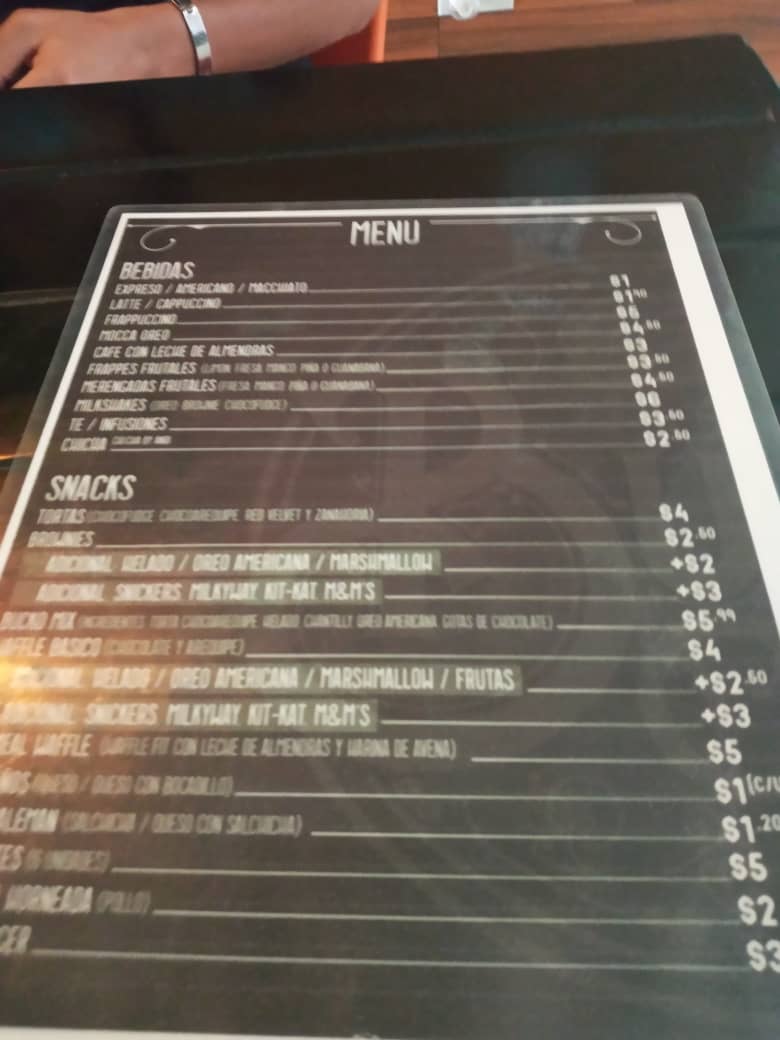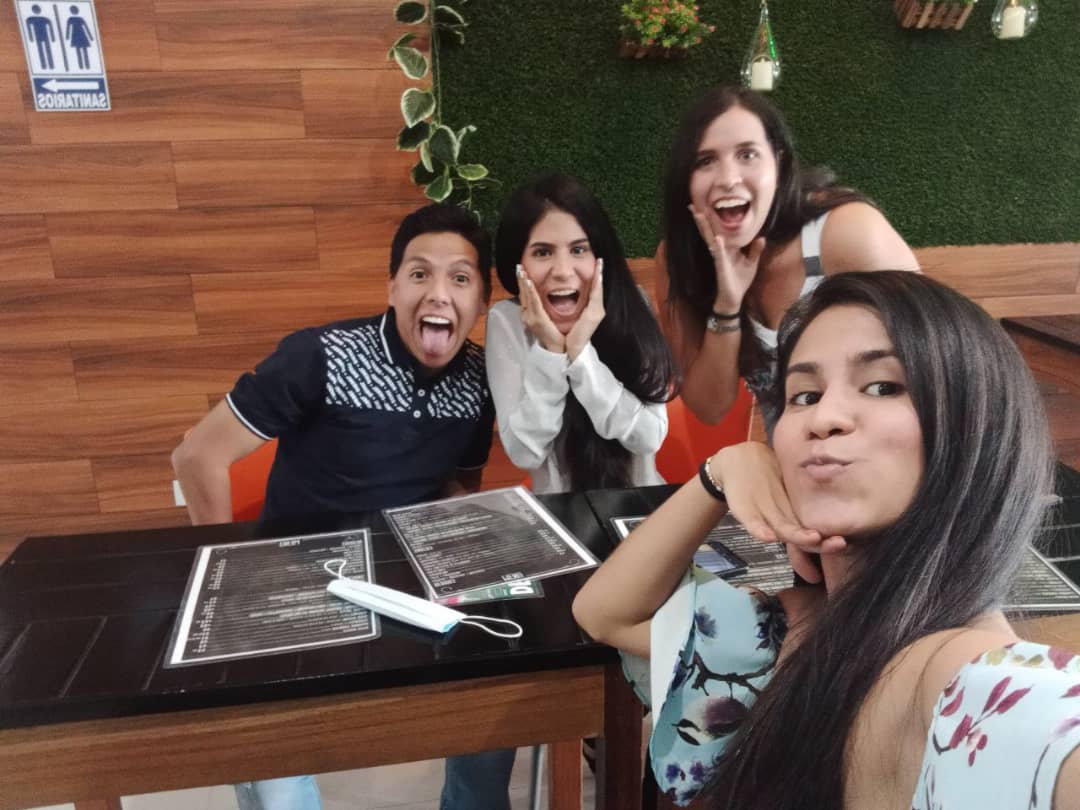 Llevabamos varios días planeando este encuentro, y justamente ayer se dió, y como era semana radical en mi país nos tocó ver en varios sitios porque en muchos de ellos solo tenían servicio pero para llevar y nosotros queriamos sentarnos un rato y conversar, entonces conseguimos el lugar adecuado, no habiamos ido allí antes, pero los seguíamos en instagram y veiamos que vendian cosas increibles, entonces nos pareció el lugar adecuado para nosotros y para lo que queriamos hacer.
We had been planning this meeting for several days, and just yesterday it happened, and since it was a radical week in my country we had to see in several places because in many of them they only had service but to take away and we wanted to sit down for a while and talk, then we got the The right place, we hadn't been there before, but we followed them on instagram and saw that they sold incredible things, so it seemed like the right place for us and for what we wanted to do.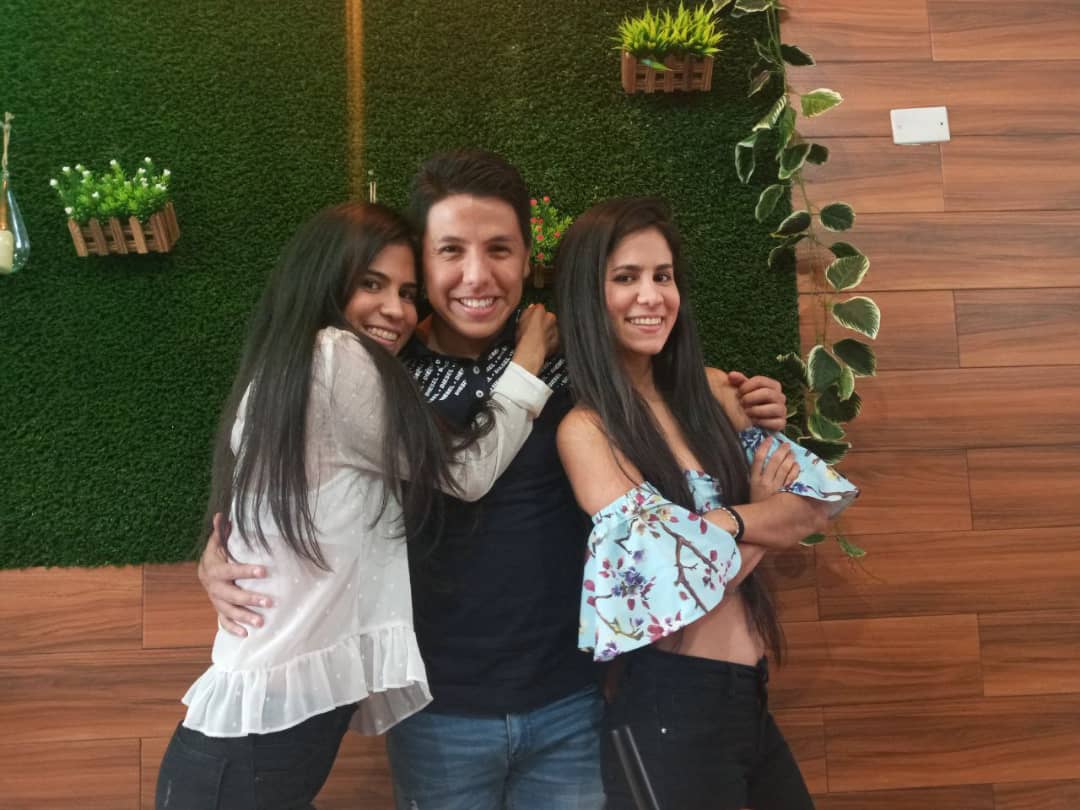 Llegamos allí y ordenamos 2 merengadas para compartir y el hermano de Wilkins ordení un café con una torta, realmente todo estaba delicioso y el servicio fue genial también, y mientras preparaban lo que ordenamos, nos hacíamos algunas fotos y por supuesto ibamos conversando de todas las cosas que teníamos por contarnos, aunque en realidad fui yo la que más habló este día, pues todos estaban esperando el cuento del gringo ya que no habia tenido la oportunidad de contarselos.
We got there and we ordered 2 meringues to share and Wilkins' brother ordered a coffee with a cake, everything was really delicious and the service was great too, and while they were preparing what we ordered, we took some photos and of course we talked about all the things that we had to tell each other, although in reality I was the one who spoke the most this day, because everyone was waiting for the gringo's story since I had not had the opportunity to tell them.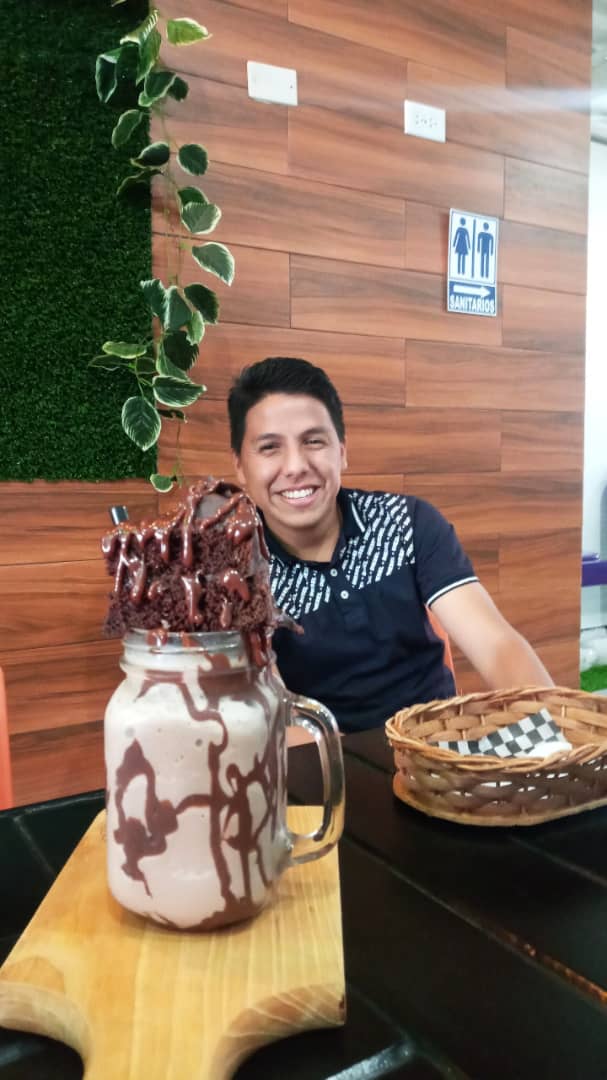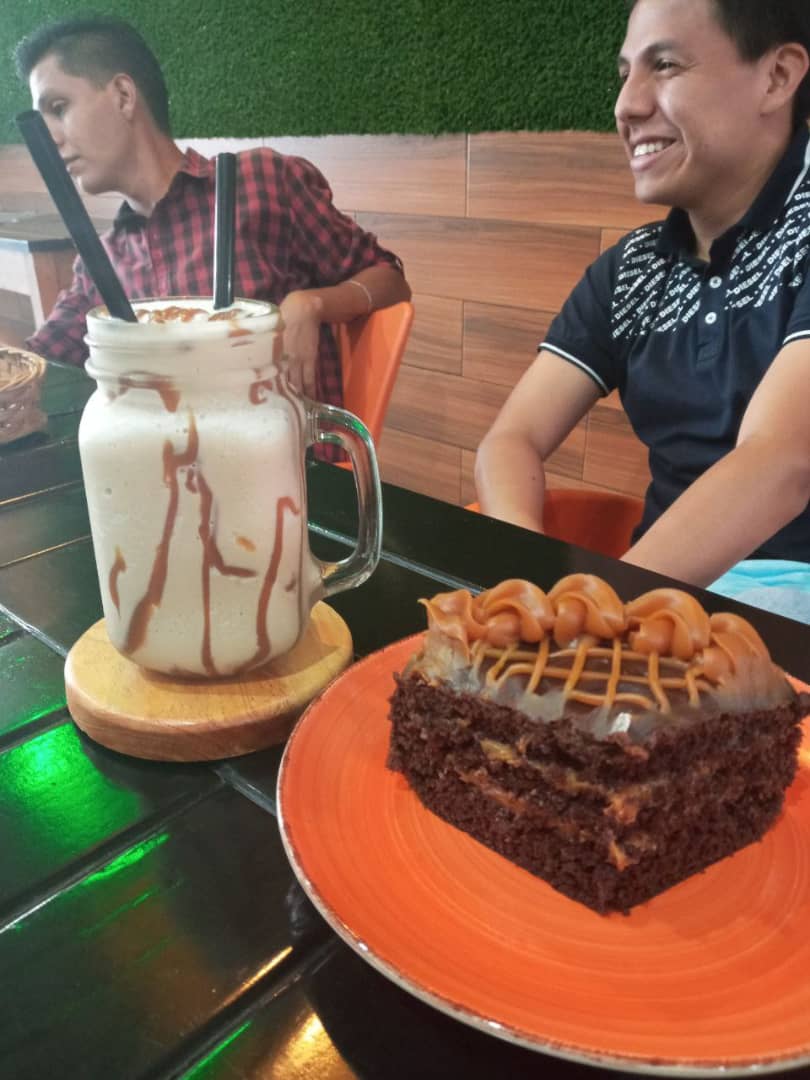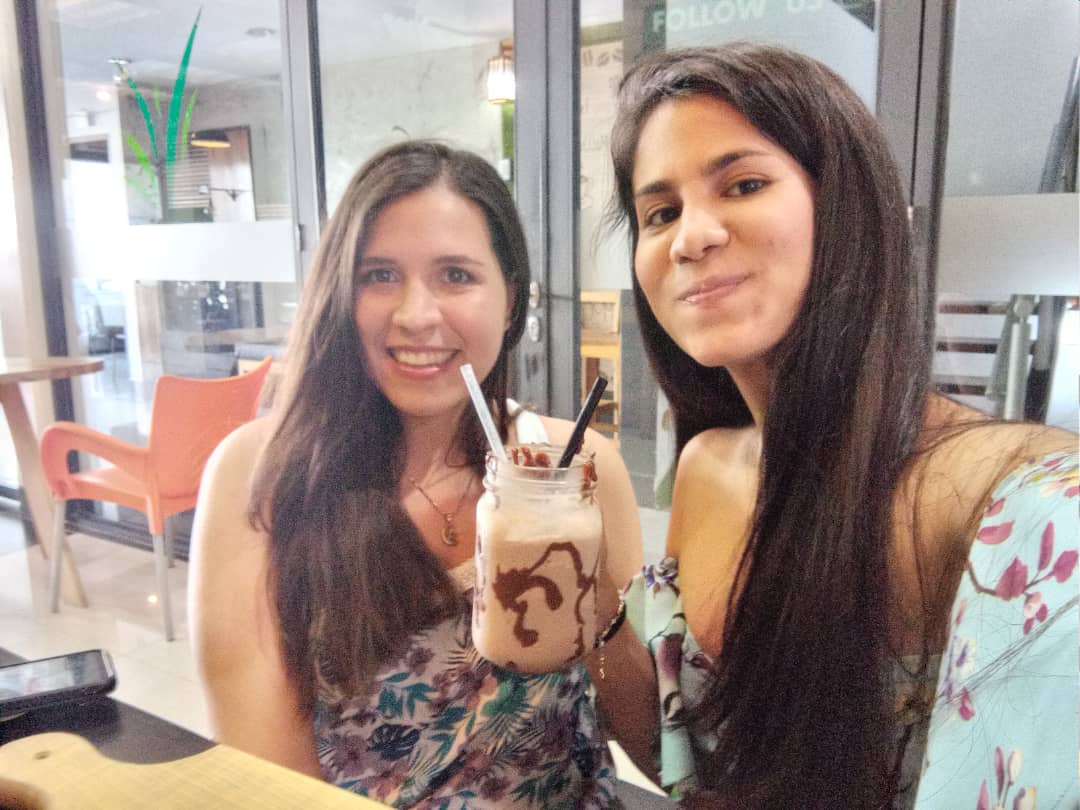 Finalmente luego de 2 horas conversando (las cuales se nos pasaron volando), nos fuimos del lugar, pero antes pagamos la cuenta o mejor dicho Wilkins y su hermano la pagaron pues ellos siempre son así de especial con nosotras y además también antes de irnos nos hicimos fotos con el chico que preparó nuestro delicioso pedido y quien también nos atendió. Y ahora solo pienso en que la vida es tan bonita cuando tienes gente que te quiere de verdad, que te escucha, que está contigo en las buenas y en las malas y que se alegran por las cosas buenas que pasan, y así son ellos. Los amo muchachos y usteden lo saben, gracias por existir, por llegar a nuestra vida y por quedarse aún sabiendo lo difíciles que somos mi hermana y yo.
Finally after 2 hours talking (which flew by), we left the place, but first we paid the bill or rather Wilkins and his brother paid it because they are always that special with us and also before we leave. We took photos with the guy who prepared our delicious order and who also served us. And now I only think that life is so beautiful when you have people who really love you, who listen to you, who are with you through thick and thin and who are happy for the good things that happen, and that's how they are. I love you guys and you know it, thank you for existing, for coming into our life and for staying even knowing how difficult my sister and I are.