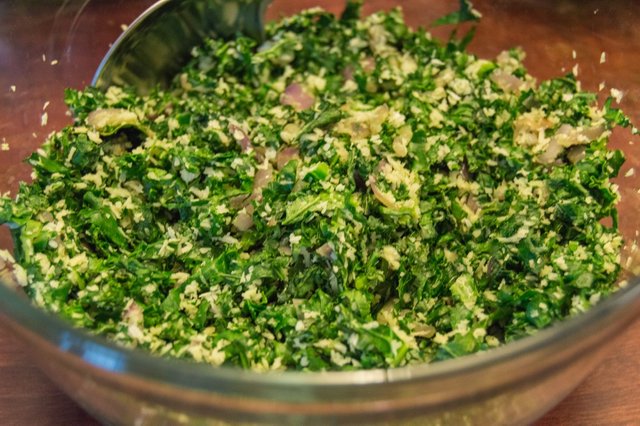 Ingredients:
300 Grams alternanthera sessilis (wash and cut)
1 Small onion
100 Grams coconut (grated)
1/2 Teaspoon salt
Directions:
Step 1
Using your finger tips separate tender alternanthera sessilis stems with leaves and set aside. (Tender alternanthera sessilis stems are delicious than the mature ones)
Step 2
Thoroughly wash the alternanthera sessilis leaves with stems using a cold running water. Then hold the alternanthera sessilis bunch firmly together & cut into halves. Now take the two parts of the bunch & hold the cut sides of the two parts together. By using a sharp knife cut the bunch into thin slices as possible & put them into a large bowl.
Step 3
Now in a sauce pan add washed and thinly cut alternanthera sessilis leaves & stems, salt, onion and grated coconut. Then mix well all together using you fingertips or a spoon (If you like you can add thinly sliced green chillies in this to make it little bit hot).
Step 4
Heat sauce pan over medium heat and cook for about 5 minutes, While stirring occasionally to prevent alternanthera sessilis getting stick to the bottom of the pan. After 5 minutes turn off the heat and serve hot with curry and rice.