Hi everyone,
How are you all. Hope all are you good. Today i,m going to draw another character of Splinterlands. The name of the character is Cruel Sethropod.Now i,m going to start my drawing.
Cruel Sethropod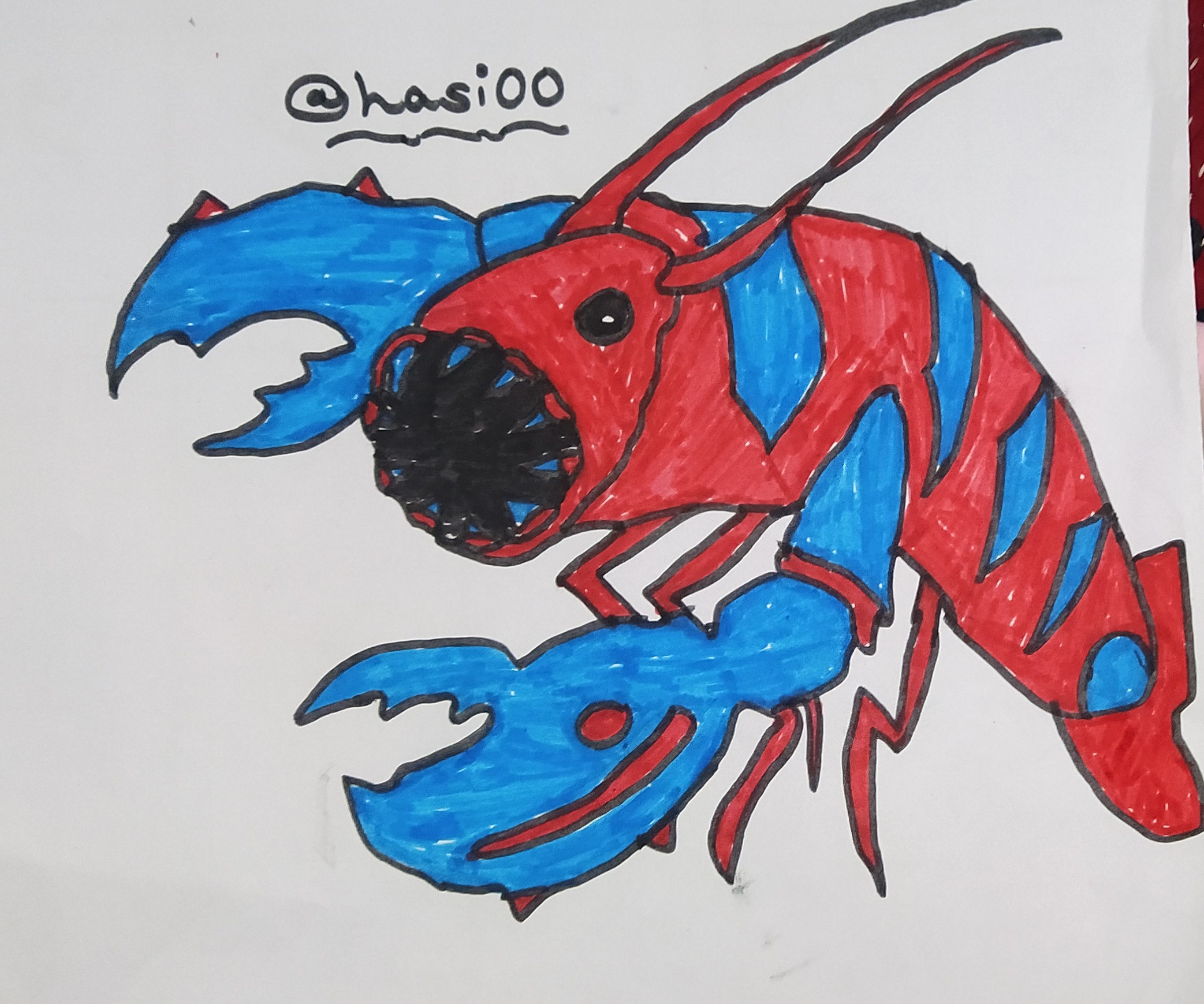 The original image source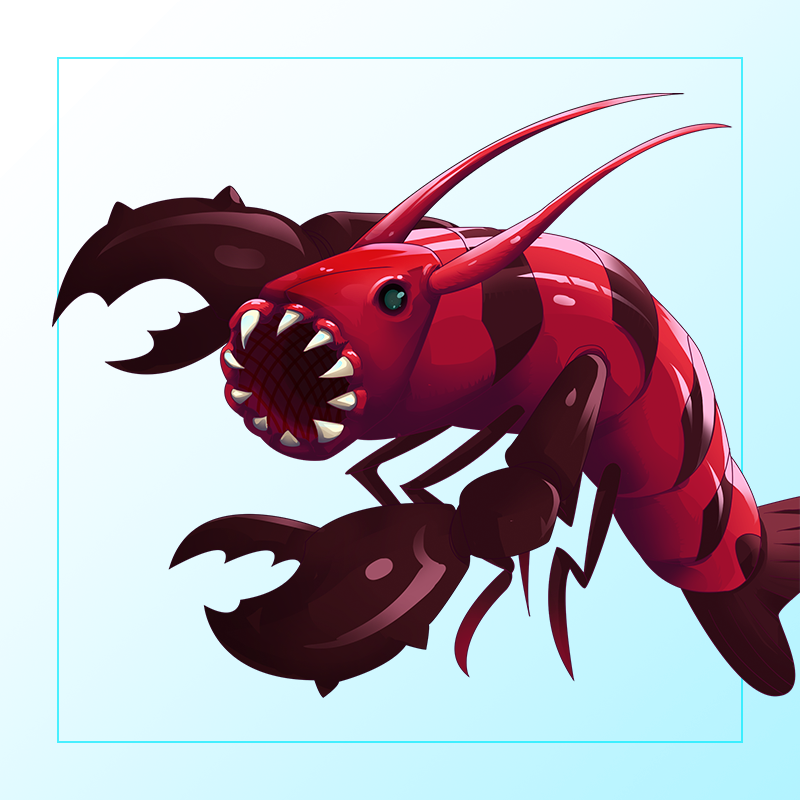 Here
Materials
1.Paper
2.pencil
3.Color pencil
4.Rubber
5.Cutter
How to drawing Cruel Sethropod
Step-1
First i will take a paper and start to drawing. I will draw its mouth Cruel Sethropod mouth was round and around the mouth there have many teeth.i will draw eye and 2 horn.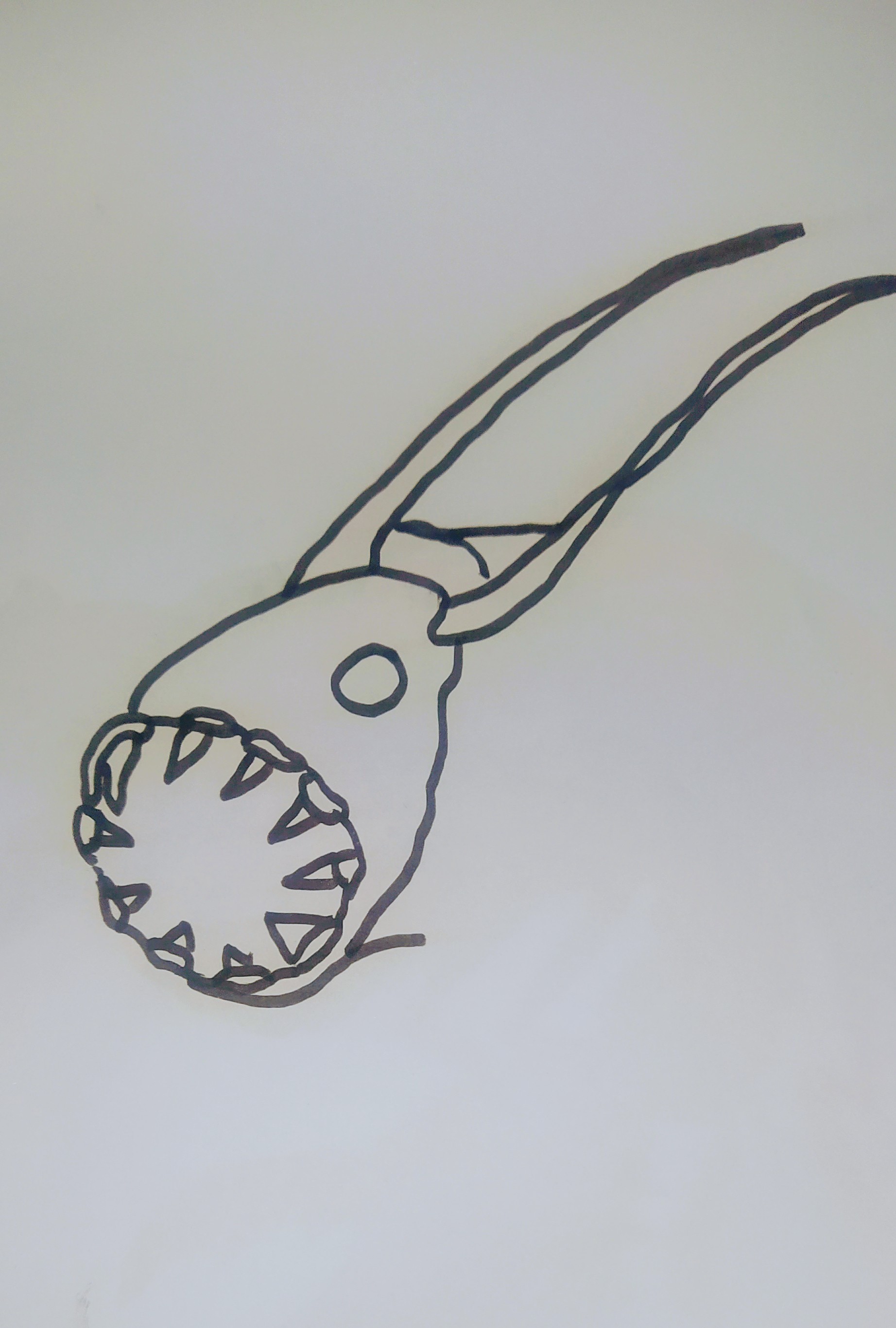 Step-2
I will draw Cruel Sethropod,s Full body and also draw its 2 spine behind the head.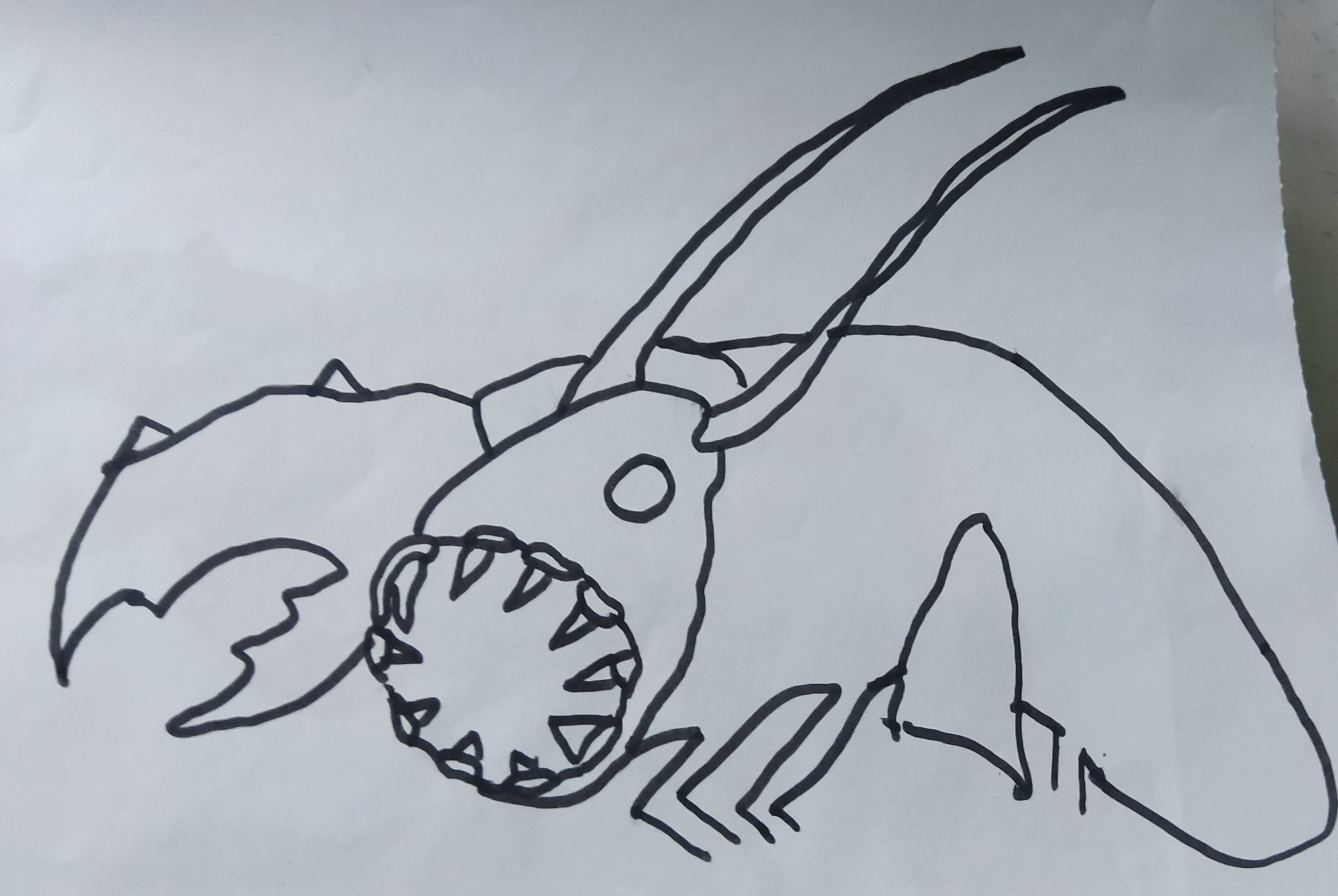 Step-3
I will draw its legs,spine and tail. Draw was complete now i,m going to paint it.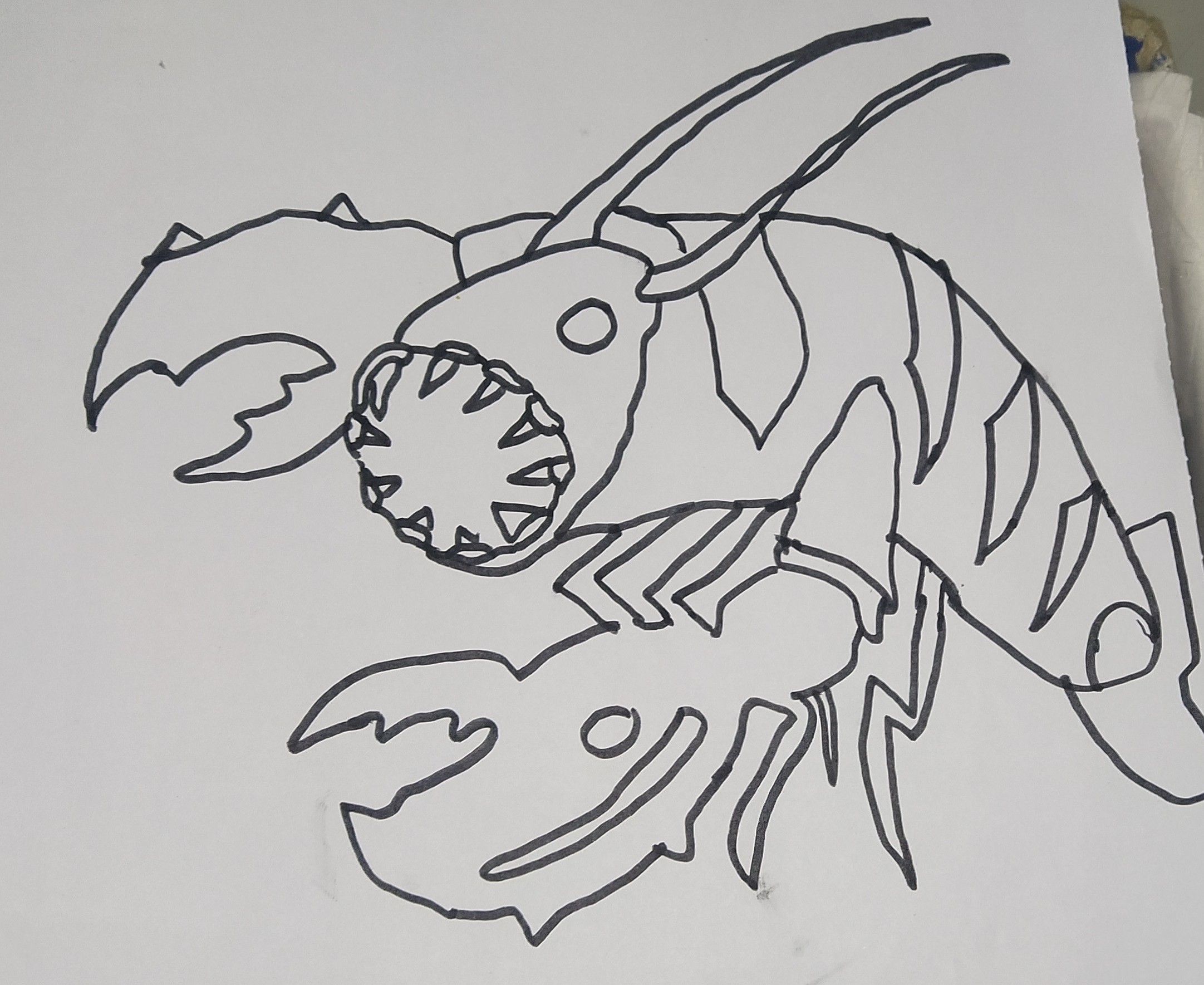 Step-4
I will start painting. First i will paint its mouth with black color. I will paint its teeth with use of blue color. Also paint its horn to use of red color.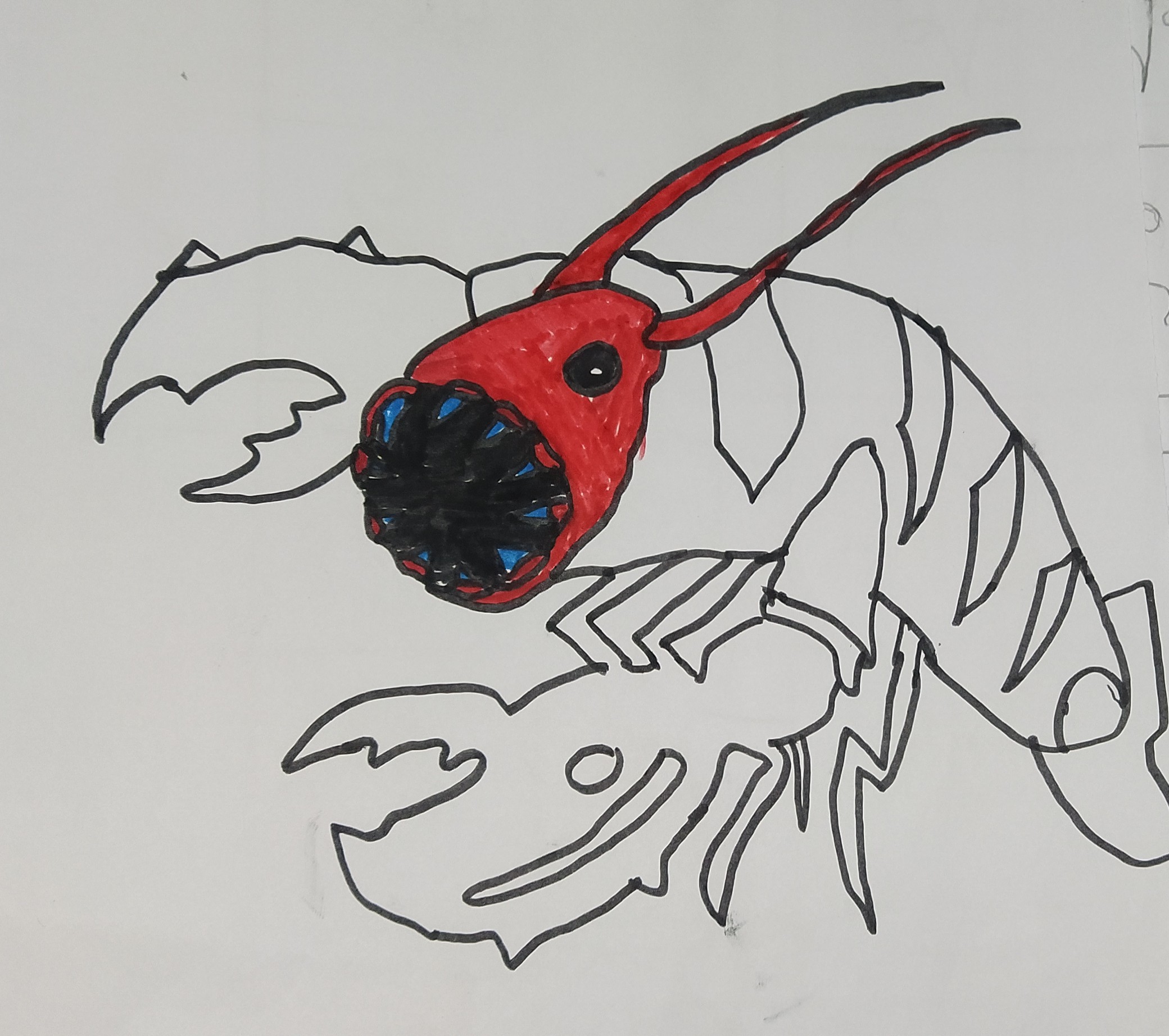 Step-5
I will paint its spine and and body with the color of red and blue color.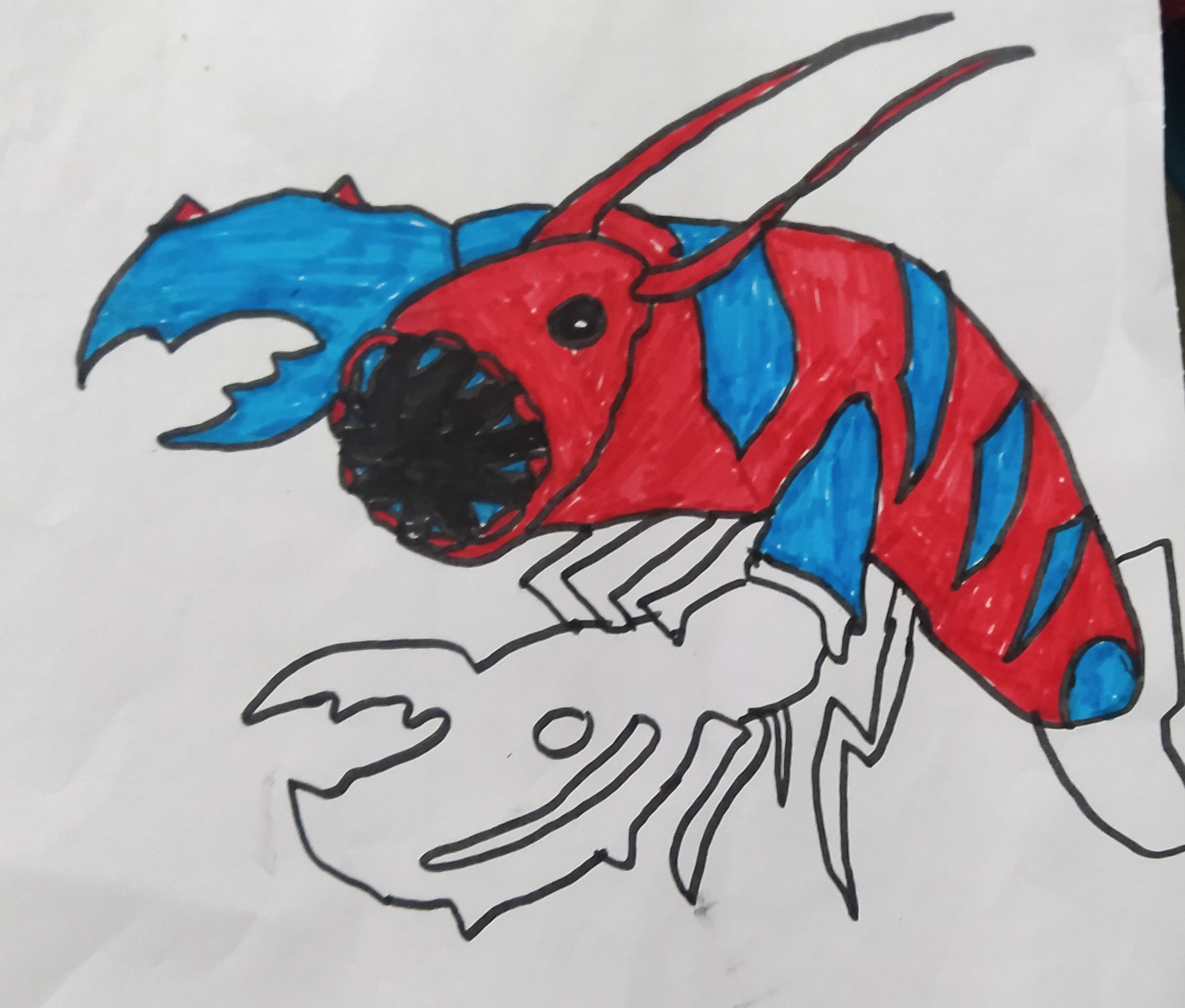 Step-6
Last i will paint its tail, legs and other spine with the color of red and blue color.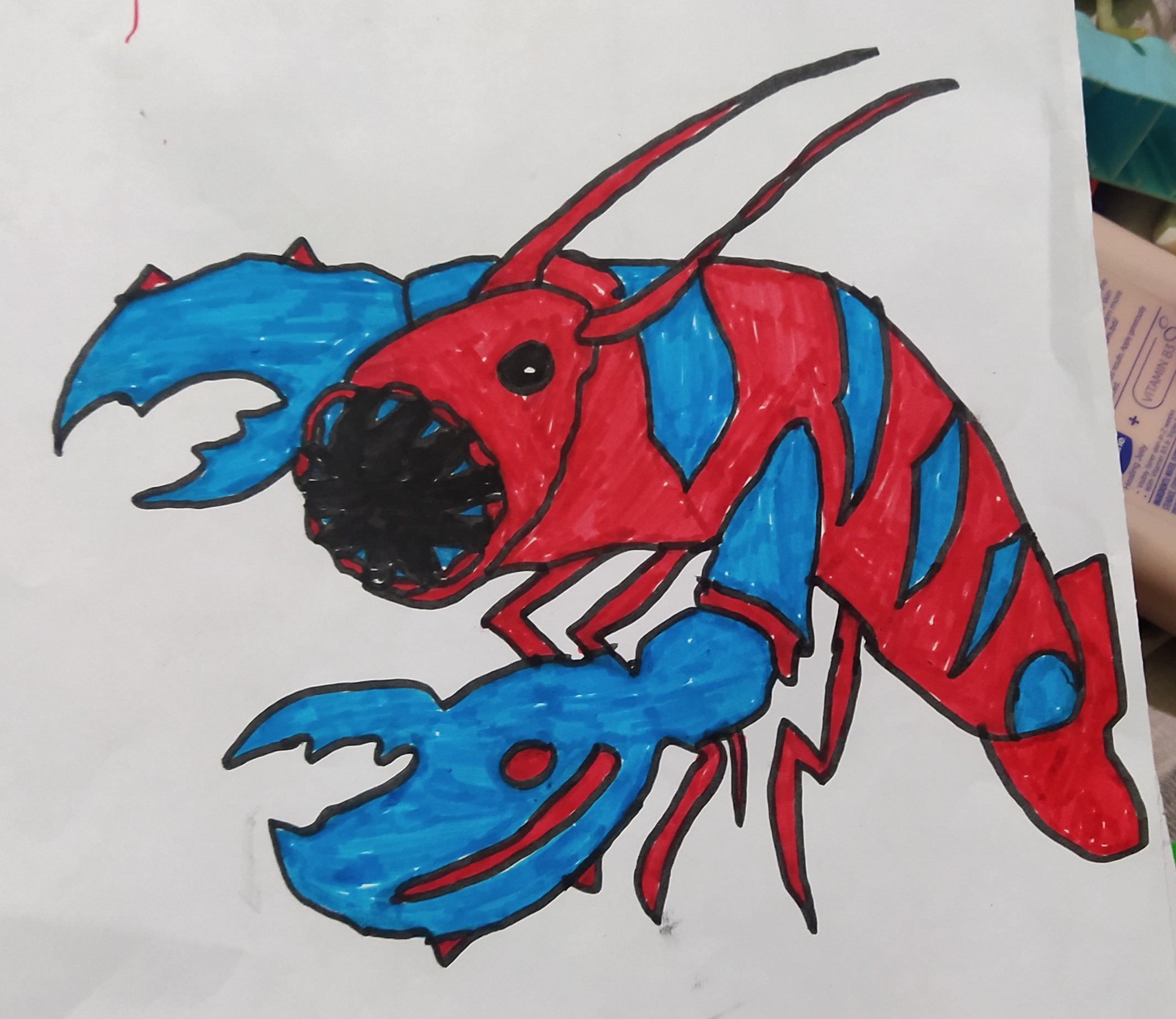 Here,s my referral link:
https://[email protected]
Thank you so much.