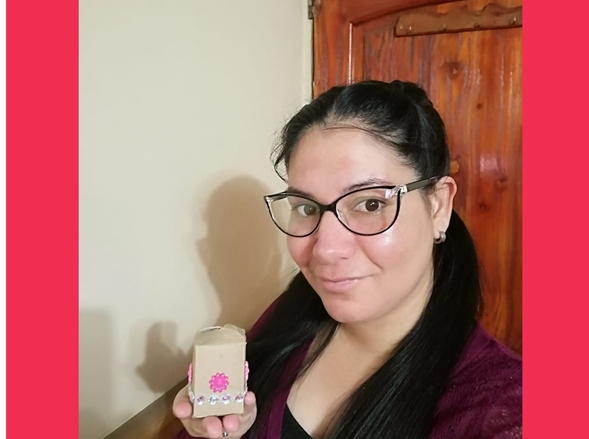 ---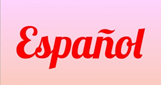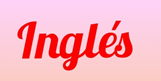 ---
Saludos mis amigos, Dios bendiga sus vidas esperando siempre se encuentren bien.
Greetings my friends, God bless your lives hoping you are always well.
---
Seguimos dando uso al material reciclable. En esta oportunidad haremos una hermosa caja de regalo.
We continue to use recyclable material. This time we will make a beautiful gift box.
---
Lo más provechoso de estos trabajos es lo económico y lo bonito que quedan al ser realizado por nuestras propias manos.
The most profitable of these works is the economic and the beauty that results from being done by our own hand.
---
Así que te invito a que me acompañes al paso a paso y ya tengas una idea de cómo poder realizar tus cajitas de regalos.
So I invite you to accompany me step by step and have an idea of how to make your gift boxes.
---
MATERIALES
MATERALS
---
1. Cilindro de papel higiénico.
1. Toilet paper cylinder.
---
2. Pistola y silicon.
2. Gun and silicone.
---
3. Perlería o adornos que tengas en casa.
3. Pearls or decorations that you have at home.
---
4. Tijeras.
4. Scissors.
---
5. Regla.
5. Rule.
---
6. Lápiz.
6. Pencil .
---
PASOS A SEGUIR
STEPS TO FOLLOW
---
Primeramente tomamos el rollo de papel higiénico y lo aplastamos con mucha fuerza, se pueden ayudar con la regla para que los pliegues se acentúen bien. Hacemos esto hasta formar un rectángulo.
First we take the toilet paper roll and crush it with great force, you can help with the rule so that the folds are accentuated well. We do this until we form a rectangle.
---
---
Como segundo paso tomamos la regla y marcamos en ambos extremos unos renglones de 2 cm de ancho. Luego recortamos por donde indican las marcas y doblamos cada pestaña.
As a second step we take the ruler and mark at both ends some lines 2 cm wide. Then we cut where the marks indicate and fold each tab.
---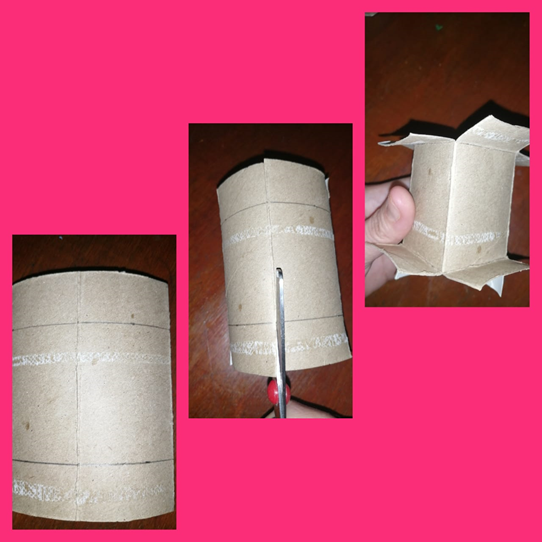 ---
Ya casi para finalizar volvemos a doblar el rectángulo y una de las partes de las pestañas la recortamos en forma circular, mientras que las otras pestañas la pegaremos sellando así la caja de regalo.
Almost to finish we fold the rectangle again and cut one of the parts of the tabs in a circular shape, while the other tabs we will glue, thus sealing the gift box.
---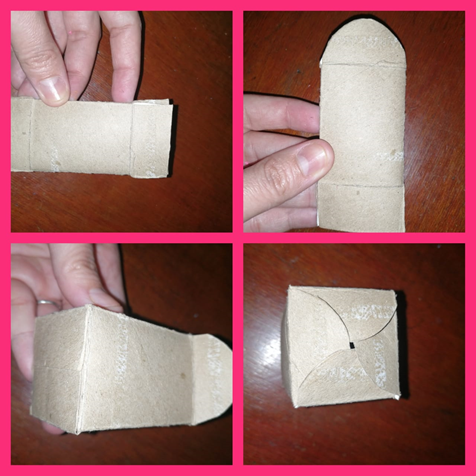 ---
Por ultimo adornamos la caja (yo tenía estas perlas y flores en mi casa) pero tú puedes adornar con lo que tengas a mano. También hice una caja corazón, todas se ven muy bellas.
Finally we decorate the box (I had these pearls and flowers in my house) but you can decorate with whatever you have on hand. I also made a heart box, they all look very beautiful.
---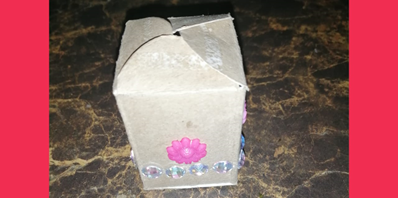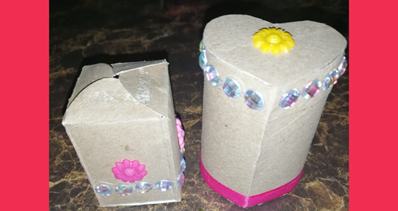 ---
Todas las fotos son de mi autoria All photos are my authorship
---
Nos vemos en un próximo post, me despido con amor 😍
@jayoxaju
.
See you in a next post, I say goodbye with love 😍 @jayoxaju.