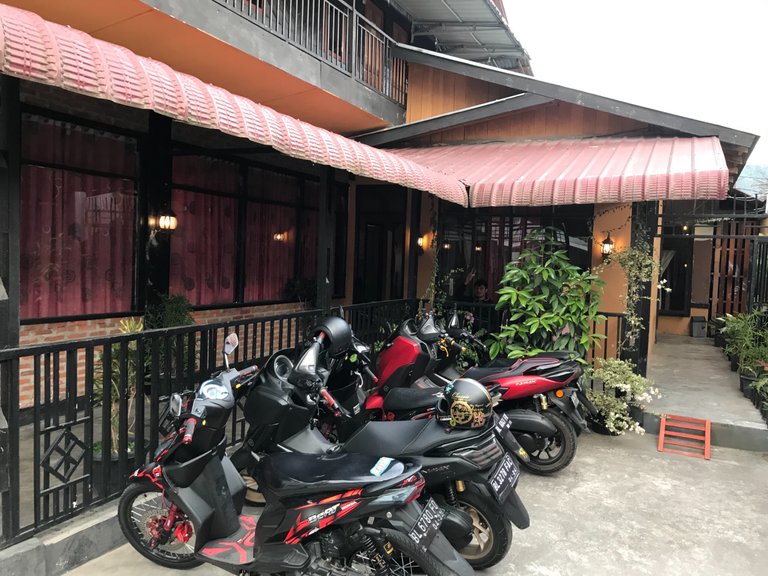 Photo by me
Yooo hello my fellow hivers and the whole community. Come back again with me Jodi Pamungkas. Thank you for those of you who have read my previous post and the entire community that has supported my post about culinary and coffee shops. Well, after the coffee shop, we continued our journey to the city of Takengon. After traveling about 2 hours from the coffee shop. Finally around 6 pm we arrived at Takengon and immediately looked for lodging in the city of Takengon. We got pretty good and cheap lodging. The name of the inn is WD homestay.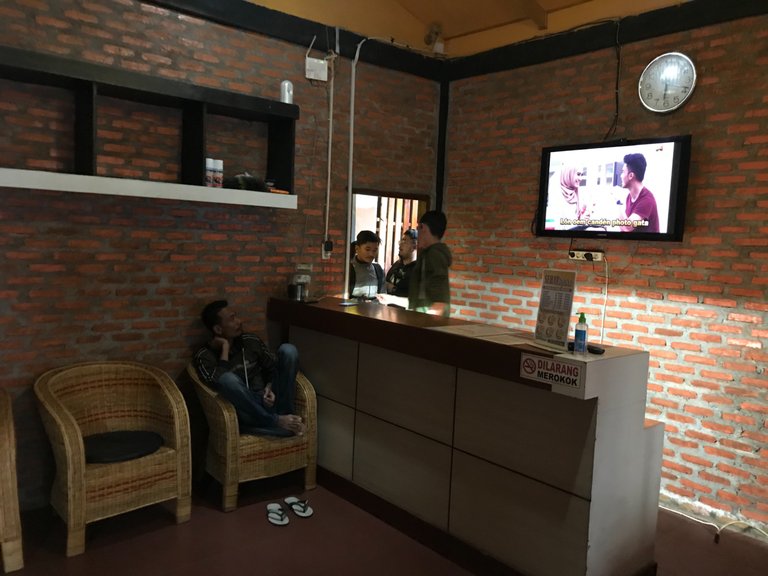 Photo by me
We immediately checked in 2 rooms for us to rest 1 day in the city of Takengon. We plan to change lodging on the second day. Looks like this inn is quite nice and not dirty. This inn was recommended by my friend named Ari. I and three other friends slept in the same room and 2 of my friends slept in the other room. While we rest, we plan to eat at one of the famous restaurants, KFC. Long story short, it was night and we immediately got ready and rushed to KFC in Takengon city.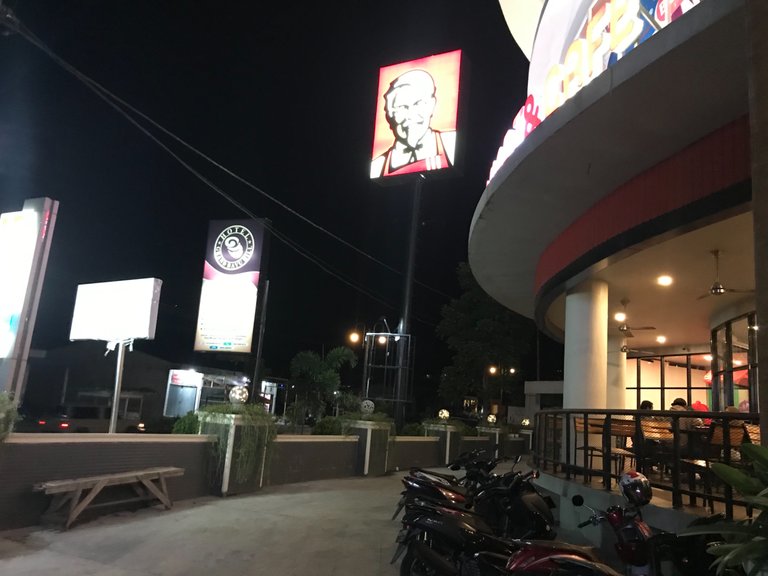 Photo by me
Welcome to KFC Takengon city. At first we were wrong because one of my friends searched this place using Goggle Maps. Until finally I managed to find the real KFC. This place looks quite big and spacious. The KFC in town is located on the way back home. I also took some photos in front of this restaurant. My friends and I couldn't wait and immediately ordered some food.
Photo by me
KFC is located right in front of the very grand and luxurious Grand Bayu Hill hotel. This hotel is one of the best in Takengon city. We didn't plan to stay at this place because it was expensive and the view at the hotel wasn't that great either. We are looking for a place to stay that has a very good view and is also cheap. On the second day we planned to stay on the edge of Lake Takengon. Because the view at the inn is really very beautiful.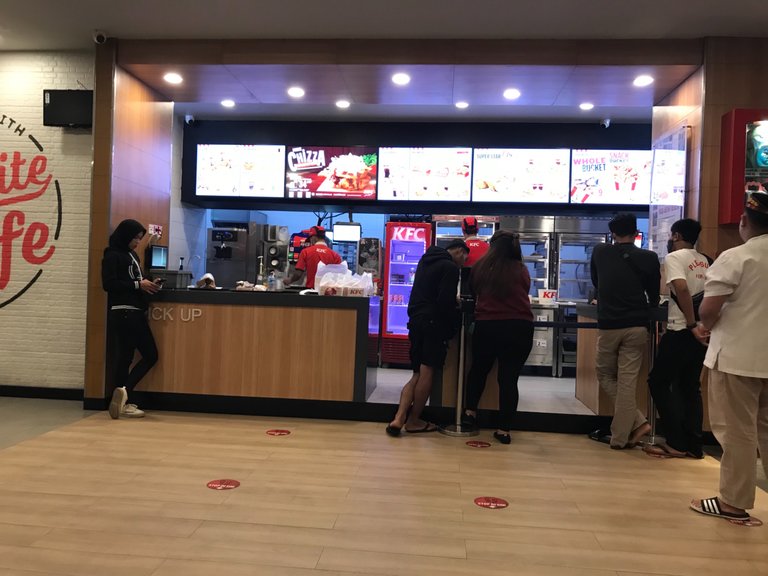 Photo by me
I immediately ordered some food for dinner tonight. It looks like my two friends are ordering, because the menu provided is very large, so we are confused about what to order. We took the initiative to take the family package to make it more economical and not too expensive. We ordered 7 pieces of fried chicken breast and also 7 burgers. At least this food can make us not hungry in the middle of the night. Because we plan to play UNO in the room.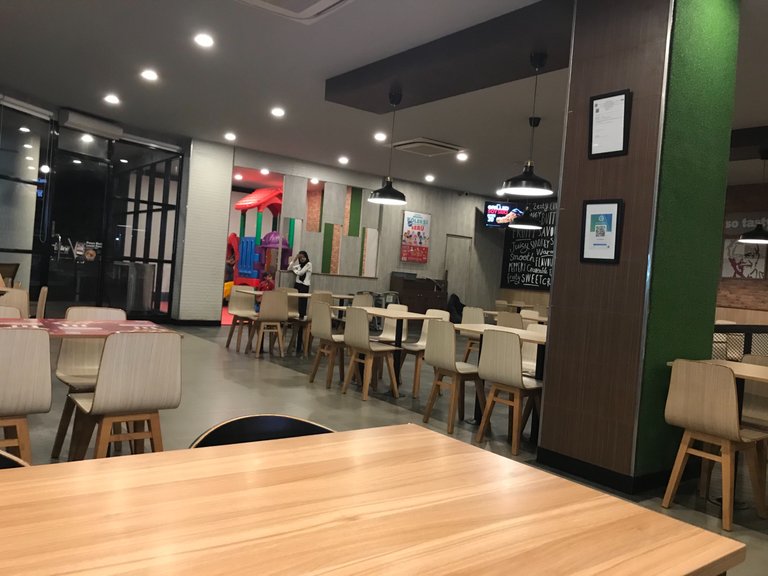 Photo by me
I haven't eaten at KFC in quite a while. The last time I ate was when I was still in college in Lhokseumawe. The place is very quiet and most people prefer to takeaway. Because throughout Aceh, a curfew system is still applied for all restaurants or cafes. Aceh is already one of the areas experiencing an increase in the number of victims of the Covid virus pandemic. We hope that all these viruses will no longer exist and return to normal.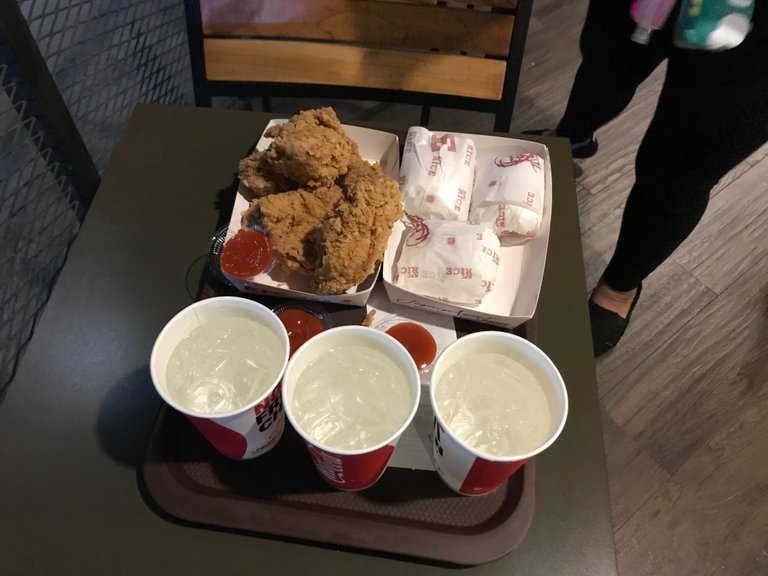 Photo by me
Our food arrived and we took a table outside. Because we smoke cigarettes or vape. All our food costs are borne by my boss named Andrew. Seen some chicken, rice, sauce and Sprite drinks. We immediately distributed one by one to the others. For burgers and ice cream, the waiter will deliver it when finished.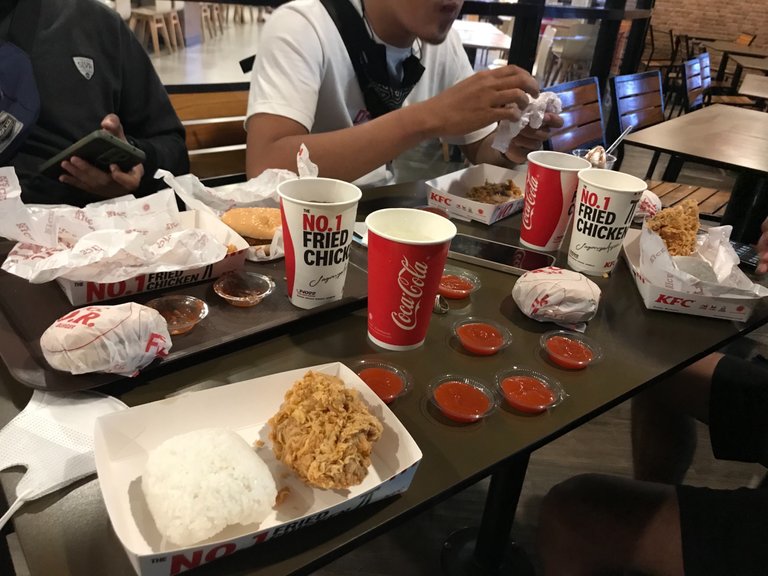 Photo by me
We immediately ate with gusto. We felt very hungry because the weather here is really very cold. It's not enough to use 1 shirt, we have to wear clothes in layers so we don't get cold. After we finished eating, we took pictures in front of the big hotel that I mentioned above. After taking pictures, we immediately returned to the inn and rested to start our journey to tourist attractions in the city of Takengon. Thank you for reading and stopping by my post. Give your suggestions and support for this post. See you in the next part which is definitely more fun.