I've been getting more and more familiar with Lightroom, so I decided to post a few more photos from my trip to Kryžių Kalnas. (My previous post with photos from the Hill of Crosses is here).
If anyone has a good source of free B&W presets for Lightroom, let me know, I'd love to experiment some more with them.
I still much prefer to keep film scans such as these as "raw" and "original" as possible. But. It's really nice to be able to actually repair my somewhat questionable 20-years-old photography, just with a few touches on the curves. If nothing else, playing around with curves, filters and presets in Lightroom can (hopefully) teach me what I can do better the next time, and the end results can come closer to how I actually envisioned these photos to look.
As always, feel free to leave a comment or any constructive criticism in a comment below.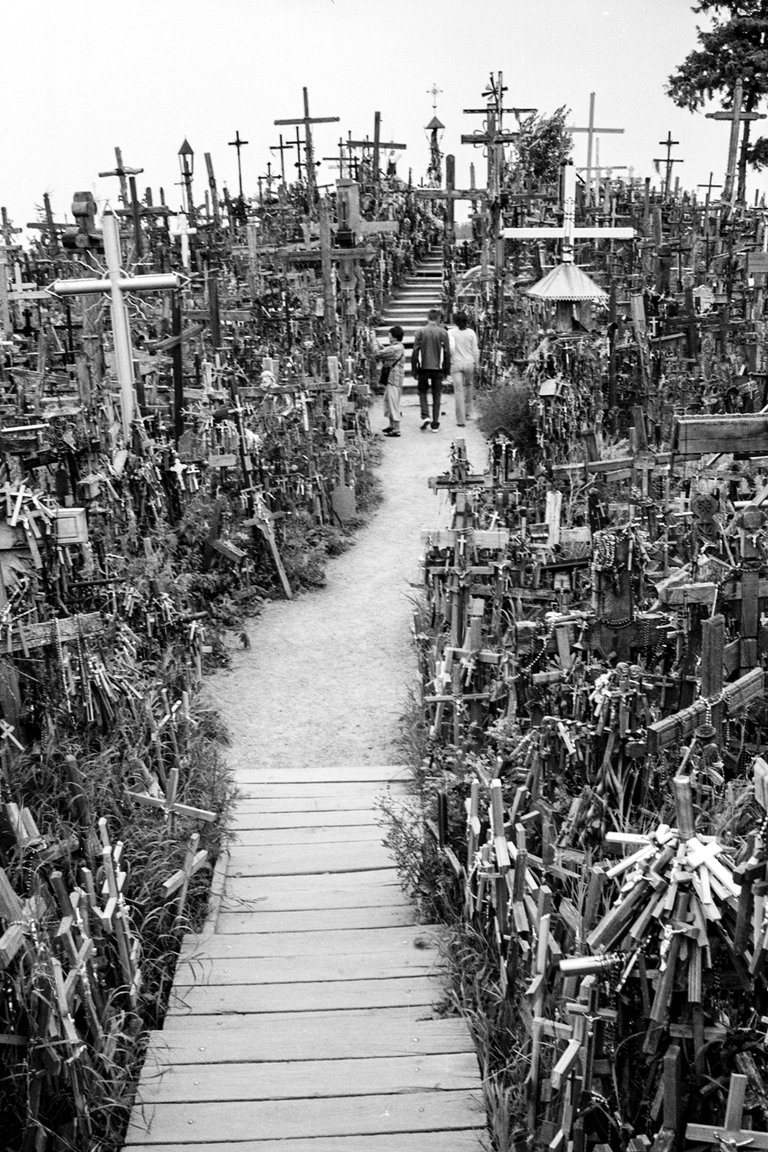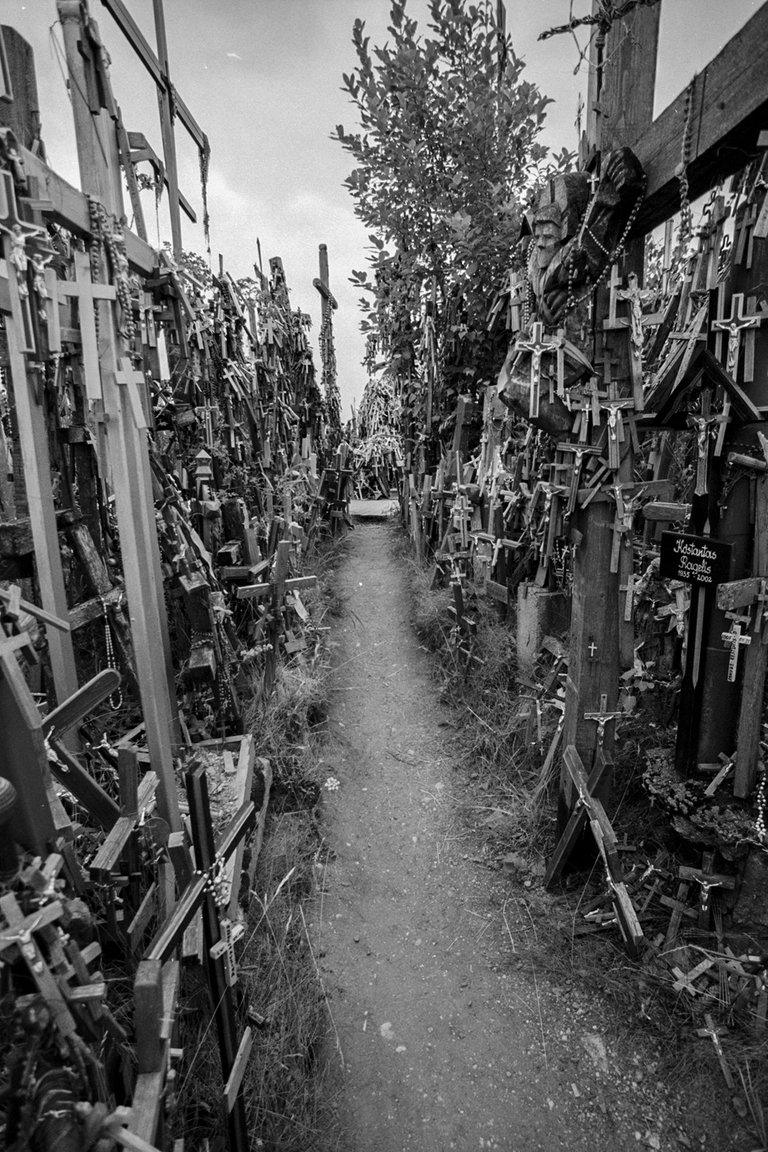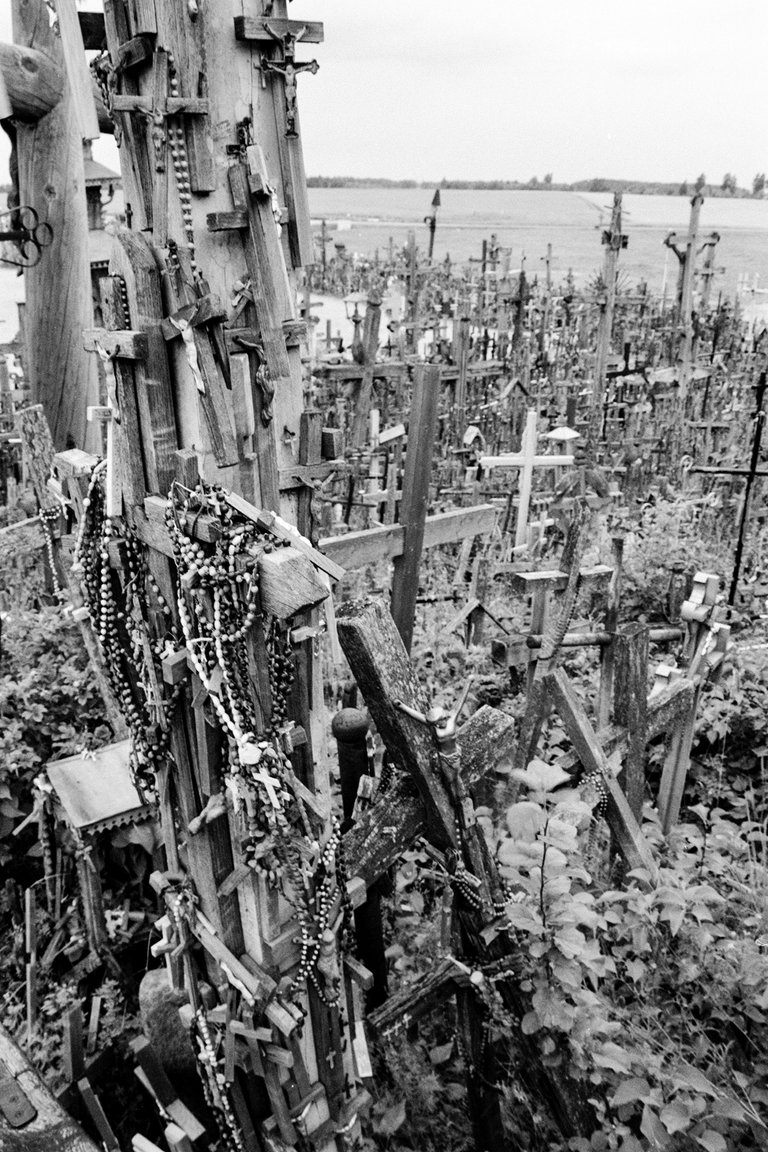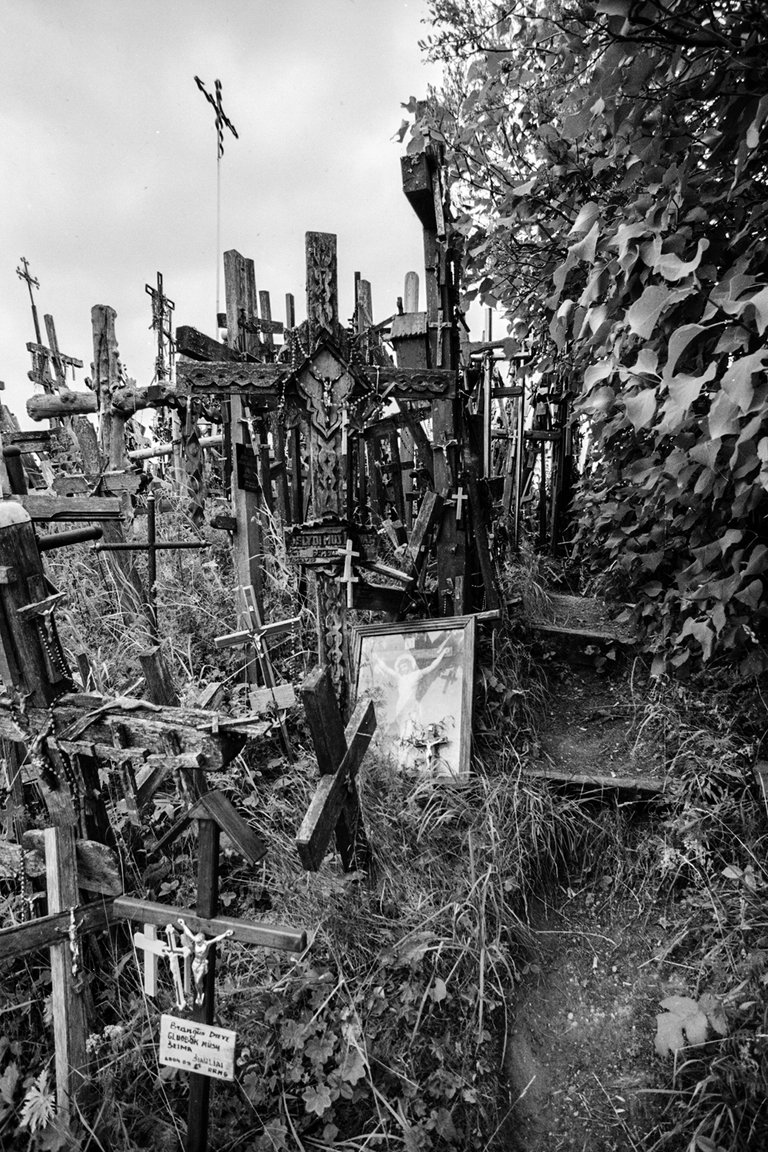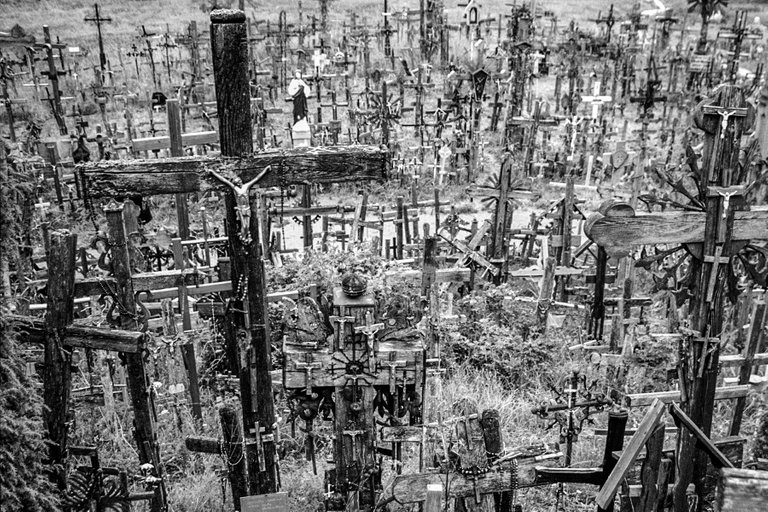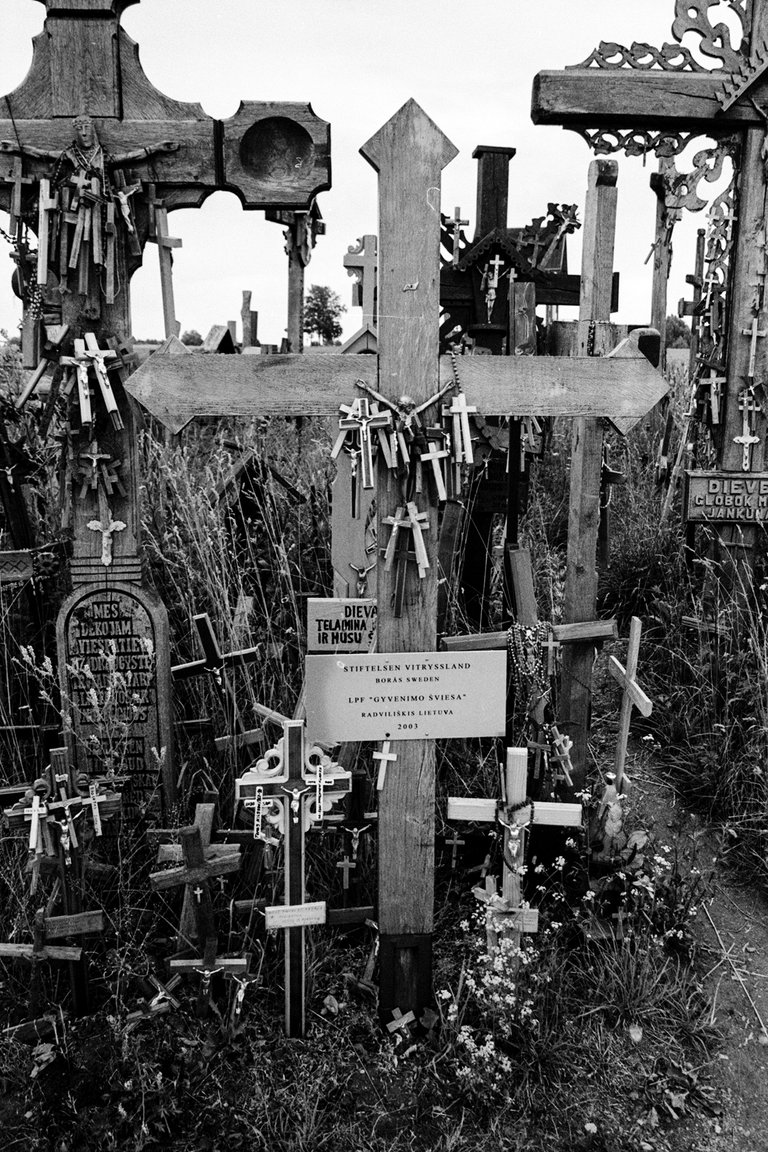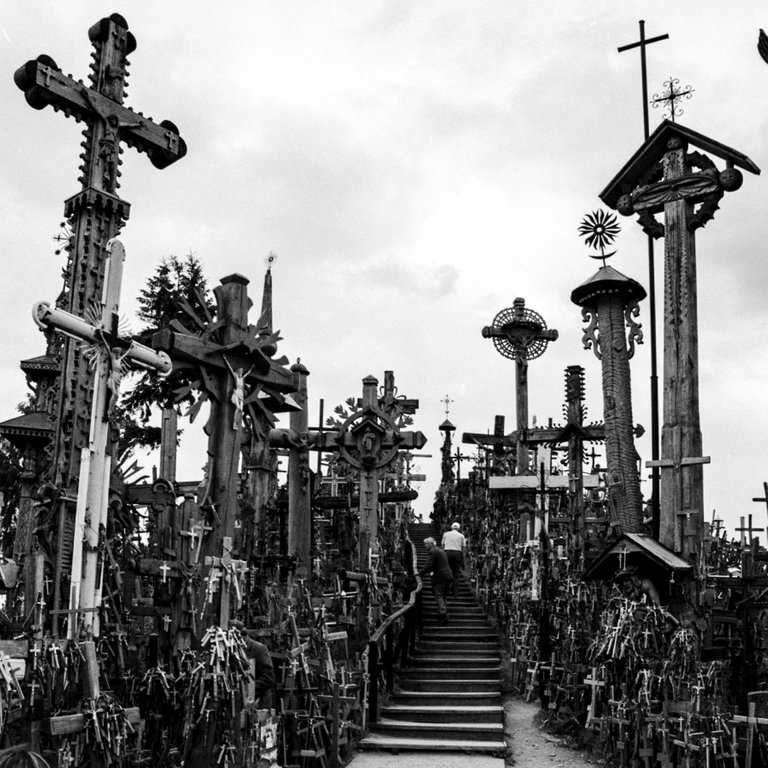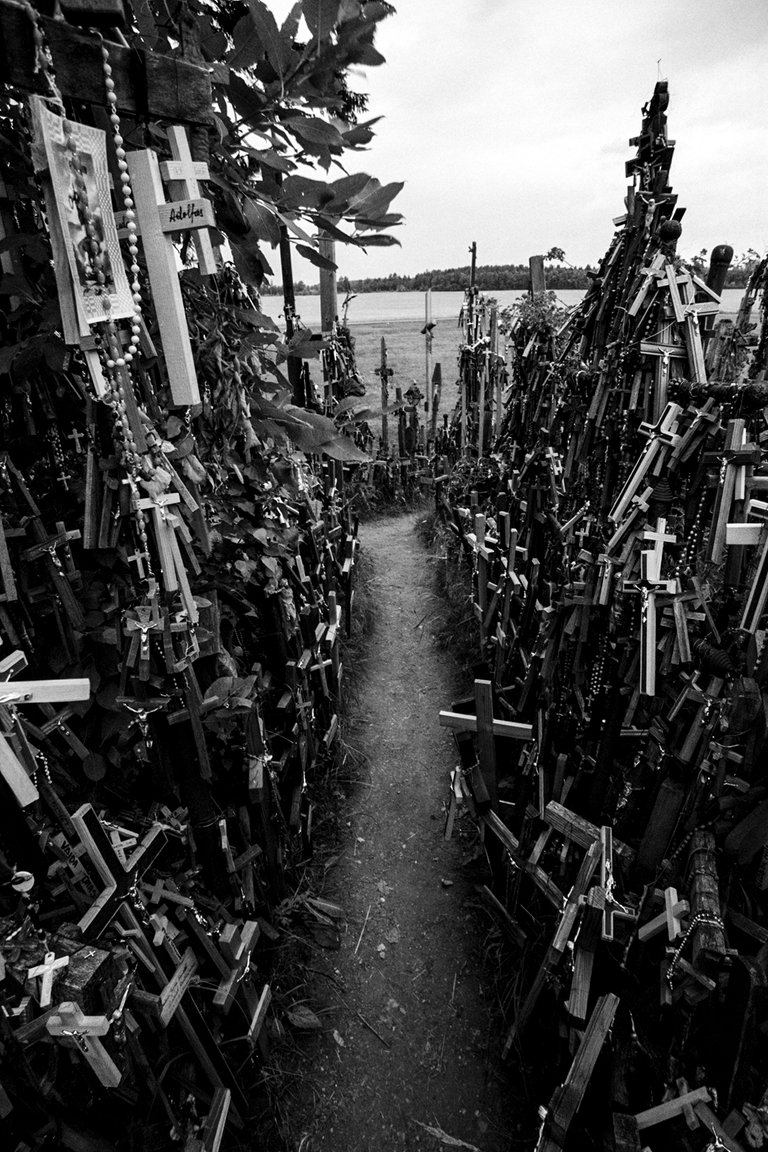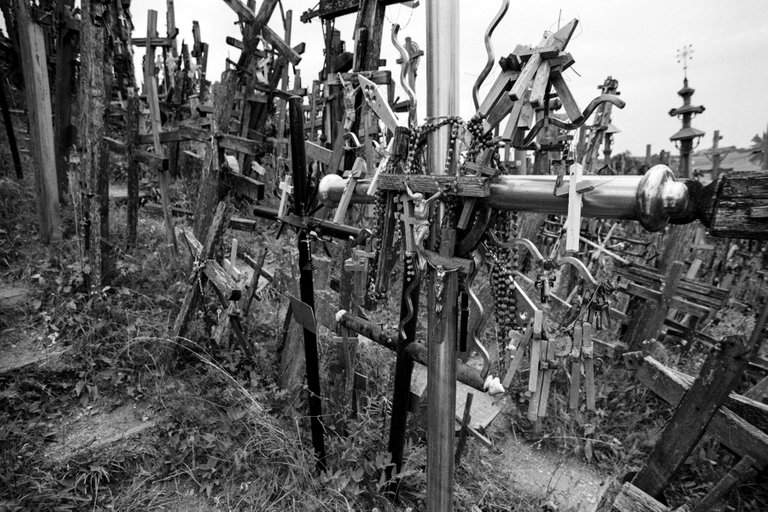 Until next time, be safe and take care of each other.
---
Technical details:
Camera(s): Canon EOS 300
Lens(es): unknown
Film(s): Fujicolor 200
Exposure data: unknown
Date(s): Early 2000's
Location(s): Kryžių Kalnas, Lithuania
Scanner: Epson Perfection V700
Scanner software: SilverFast
Post-processing: Photoshop, Lightroom
---
Link to my "published" music: Soundcloud
Unless stated otherwise, photos/designs/music/etc. in this post are by me.
I vote @pharesim for witness.