Dark Fairy 🧚
The things I do for fun, before I had told you guys that for me to makeup is my way of de-stressing, it is like I was back when I was a little girl and my only concern was just drawing, I am now an adult and with many responsibilities but I take my time to do some things that I want.
In fact I was thinking about putting on makeup more often, lately I have been making shapes on my face and I really like it, it is beyond a simple shadow in the eyes to look pretty.
I particularly like things a little scary, of course I also like the cute and sweet things, let's say that I am in both worlds but I have always had a certain inclination towards darkness and this time I wanted to represent. Hmmm, a dark fairy, although in my representation I lacked some wings to complement, but let's see how I put this makeup together.
Hada Oscura 🧚
Las cosas que hago por diversión, antes les había dicho que para mi maquillarme es mi forma de desestresarme, es como si estuviera de vuelta cuando era una pequeña niña y mi única preocupación era solo dibujar, ciertamente ahora soy una adulta y con muchas responsabilidades pero me tomo mi tiempo de hacer algunas cosas que quiero.
De hecho estaba pensando en maquillarme más seguido, ultimamente he estado haciendo formas en mi cara y realmente me gusta, ya es mas allá de una simple sombra en los ojos para lucir bonita.
A mi en lo particular me gustan las cosas un poco tenebrosas, claro también me gusta lo tierno y dulce, digamos que estoy en ambos mundos pero siempre he tenido cierta inclinación hacia la oscuridad y en esta ocasión quise representar. Hmmm, un hada oscura, aunque en mi representación me faltaron algunas alas para complementar, pero veamos como armé este maquillaje.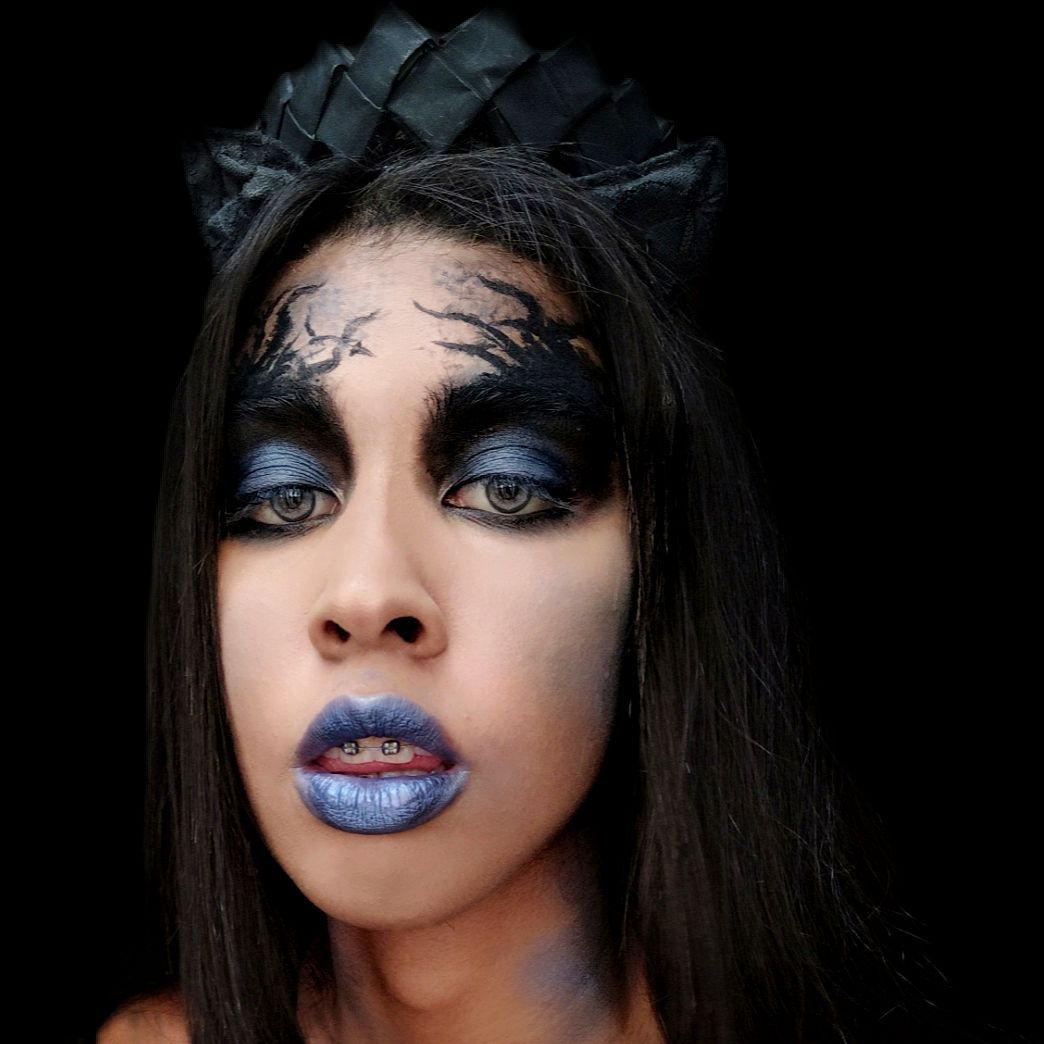 ---
How I did?
Certainly the first thing I did was apply a base to my face to work as if my face were a canvas and I started adding a black eyeshadow all over the eyelid and took it to the area above reaching my eyebrows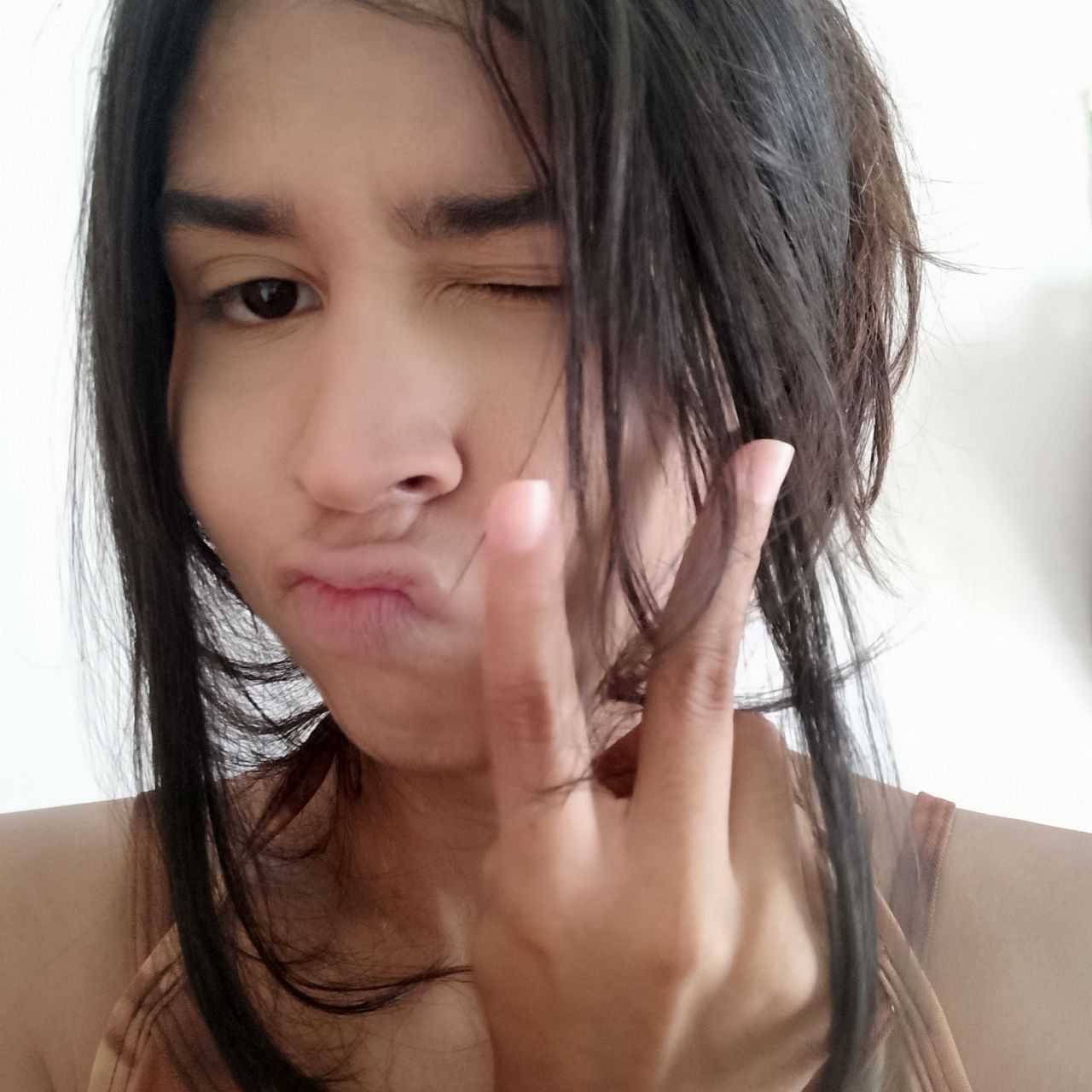 ¿Cómo lo hice?
Ciertamente lo primero que hice fue aplicarme una base en el rostro para trabajar como si mi cara fuera un lienzo y empecé agregando una sombra de ojos negra por todo el parpado y lo llevé hasta la zona de arriba llegando a mis cejas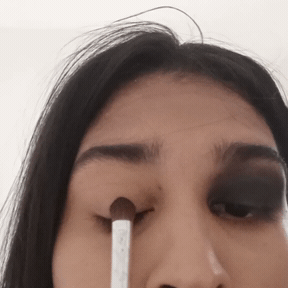 ---
Once we have the eyes with black shadow ready, I proceeded to put on top a little blue shadow, I wanted the blue shadow to look quite dark and with a little shine because I am a fairy, so the shadow that I applied had sparkles.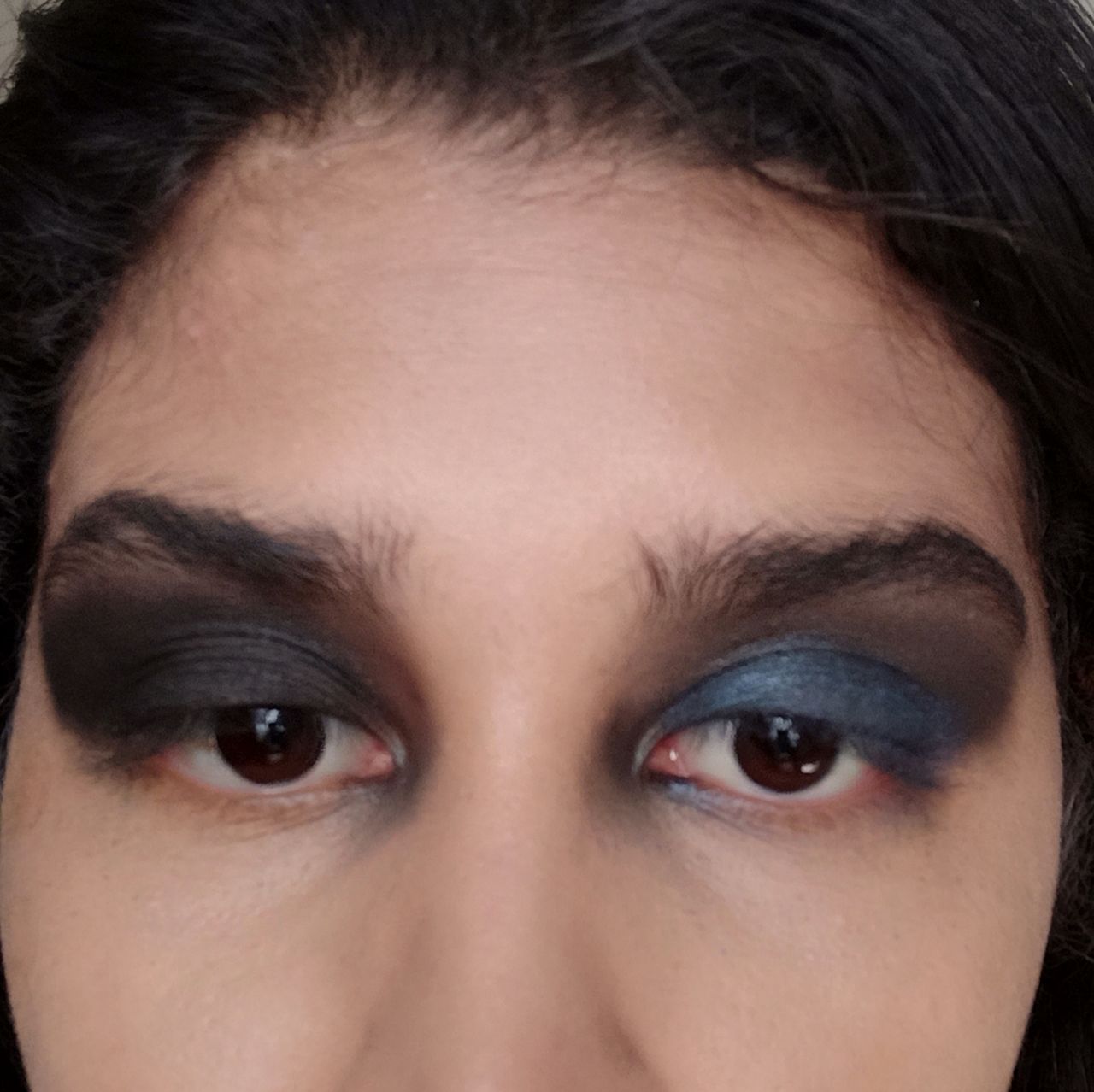 Una vez tenemos listo los ojos con sombra negra, procedí a colocar por encima un poco de sombra azul, quería que la sombra azul se viera bastante oscura y con un poco de brillo también porque soy un hada, entonces la sombra que apliqué tenía destellos.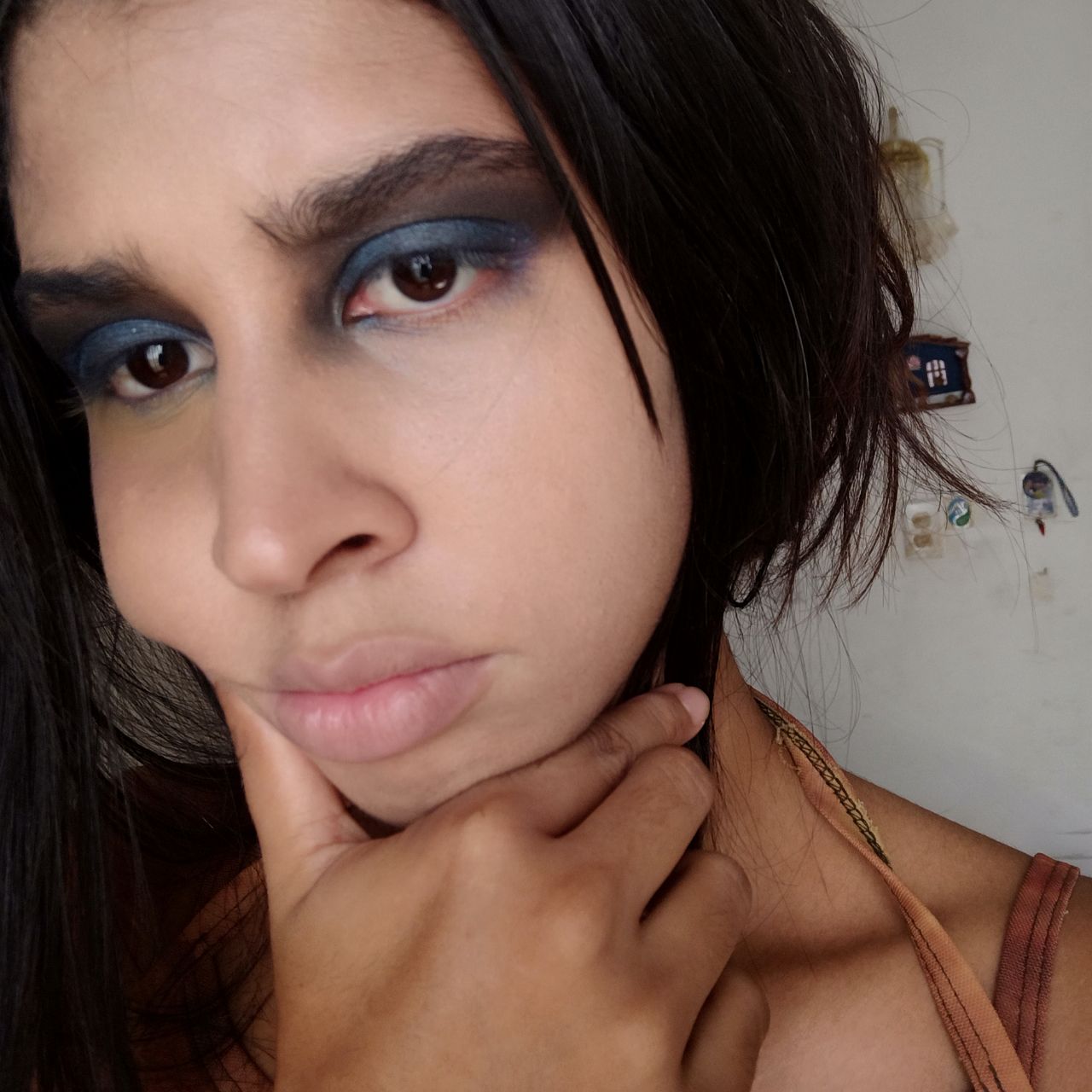 ---
And so was all my process to put makeup on my eyes, easy enough right? Now comes the creative part, which is to make it really look like a dark fairy, details and details, because I really didn't know what was going to come out of this, I didn't have a clear idea of ​​what exactly I was going to achieve so I just left my hands free and then I was fixing a little and giving it more shape.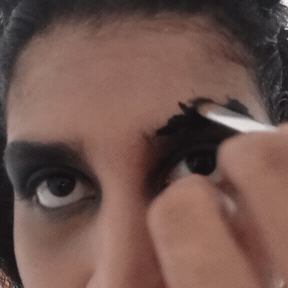 Y así de sencillo fue el proceso de maquillarme los ojos, ¿bastante fácil verdad? Ahora llega la parte creativa que es hacer que realmente parezca una hada de la oscuridad, detalles y detalles, pues realmente no sabía que iba a surgir de esto, no tenía una idea clara de que era exactamente lo que iba a lograr así que simplemente dejé mis manos ser libres y después fui arreglando un poco y dándole mas forma.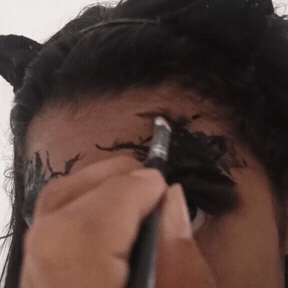 ---
Then I wanted to add something darker and I started to draw a few tears because in a way I wanted to look a little scary, I confess that I was quite excited and I was calmly putting makeup on my face, I added black and then I added a little blue supposedly to highlight.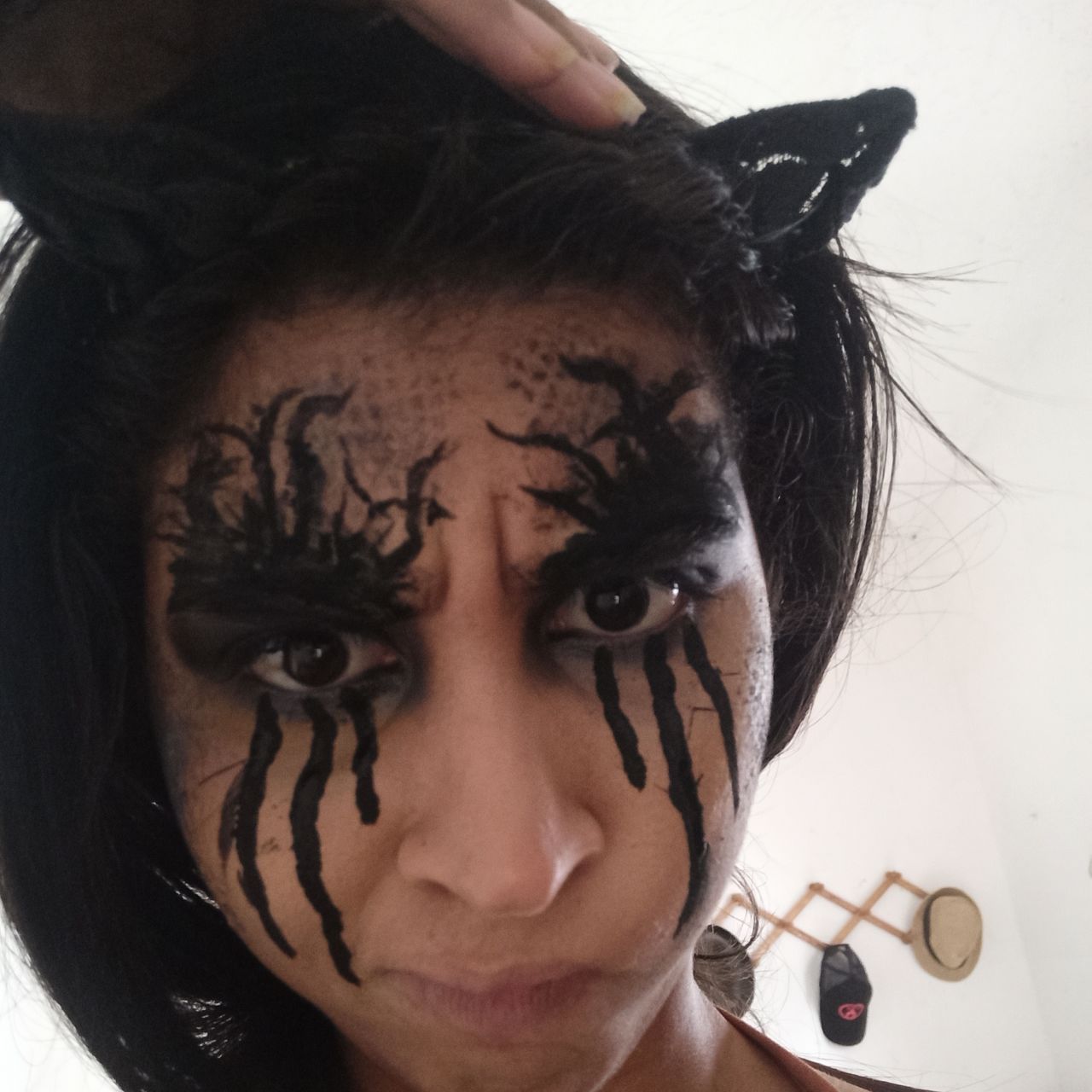 Luego quise añadir algo más oscuro y comencé por dibujar unas lágrimas porque de cierta forma quería verme un poco aterradora, les confieso que me estusiasme bastante y yo estaba tranquila maquillando mi rostro, agregué negro y luego agregué un poco de azul supuestamente para resaltar.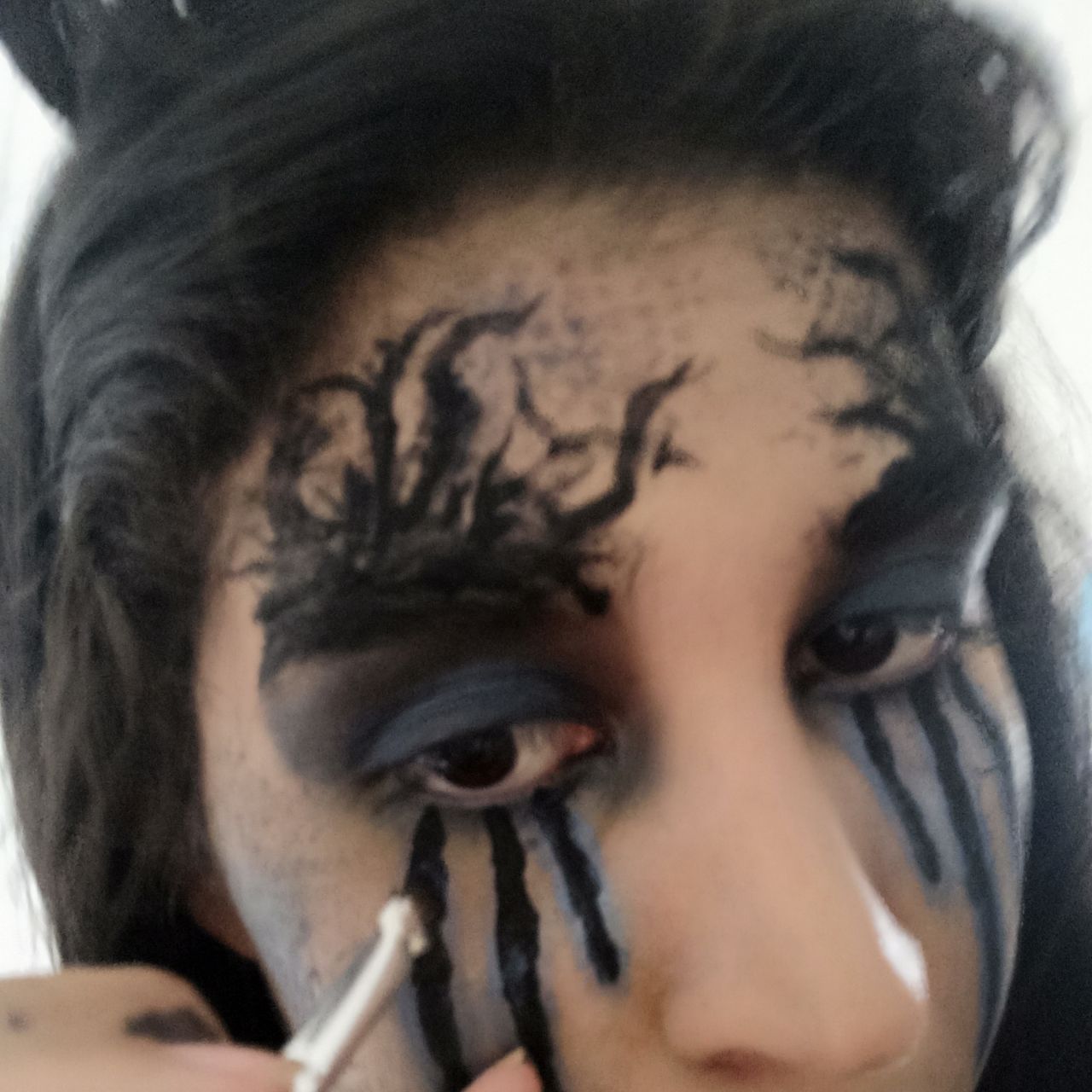 ---
And the last thing I did after all this was paint my lips a little and there it was ready, of course I also tried to comb my hair a bit because I had disheveled hair.
Y lo último que hice después de todo esto fue pintarme un poco los labios y ahí estaba lista, claro también traté de peinarme un poco porque llevaba el cabello despeinado.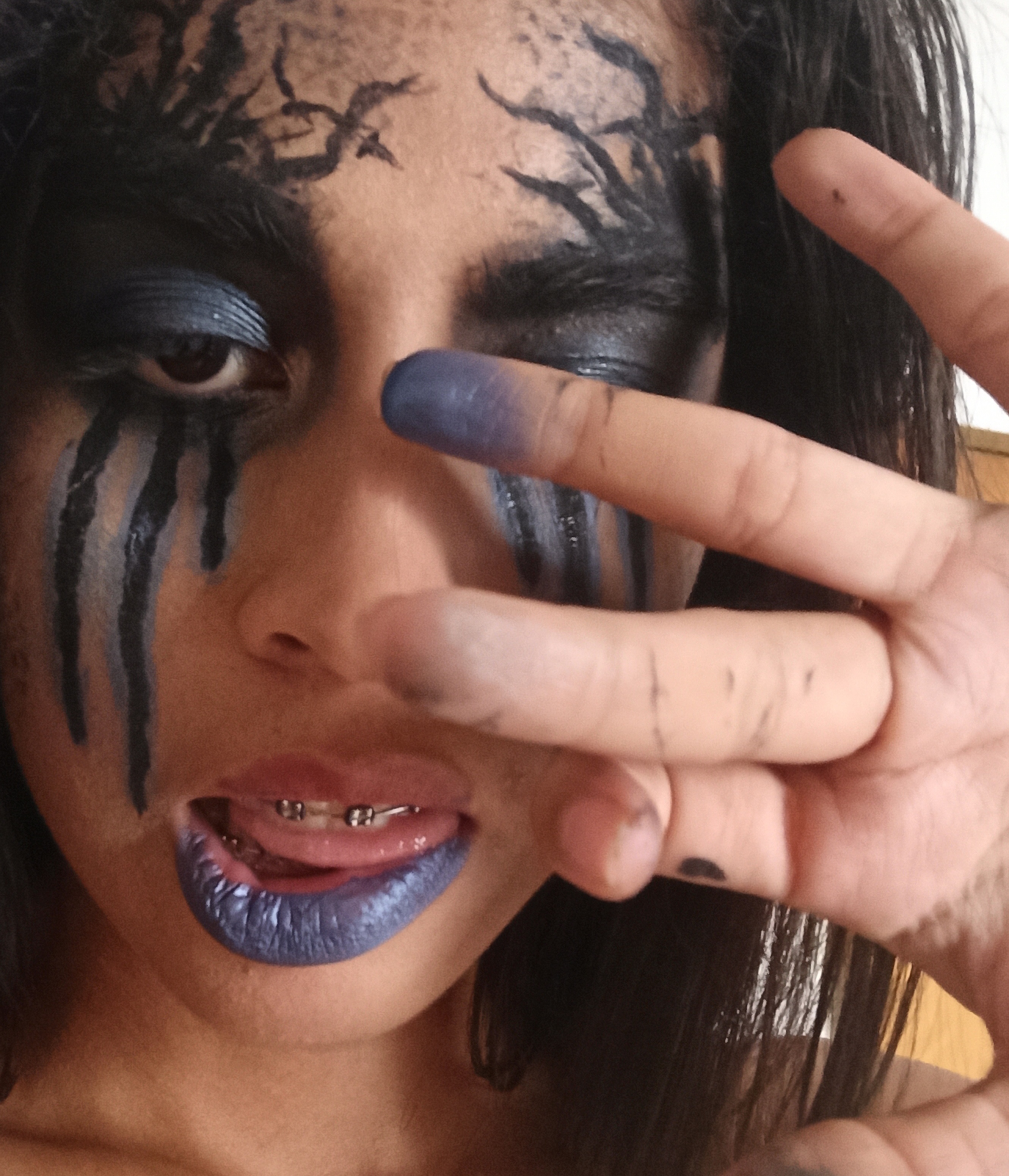 ---
And this is how my first design looked with tears, I spent minutes looking at myself and there was something I did not like, I do not know, I had a feeling that something was not right, I only have this photo because I do not like how the others were looking.
Y así es como lucía mi primer diseño con las lágrimas, pasé minutos mirándome y había algo que no me gustaba, no sé, tenía una sensación de que algo no estaba bien, solamente tengo esta foto porque no me gustan como estaban quedando las otras.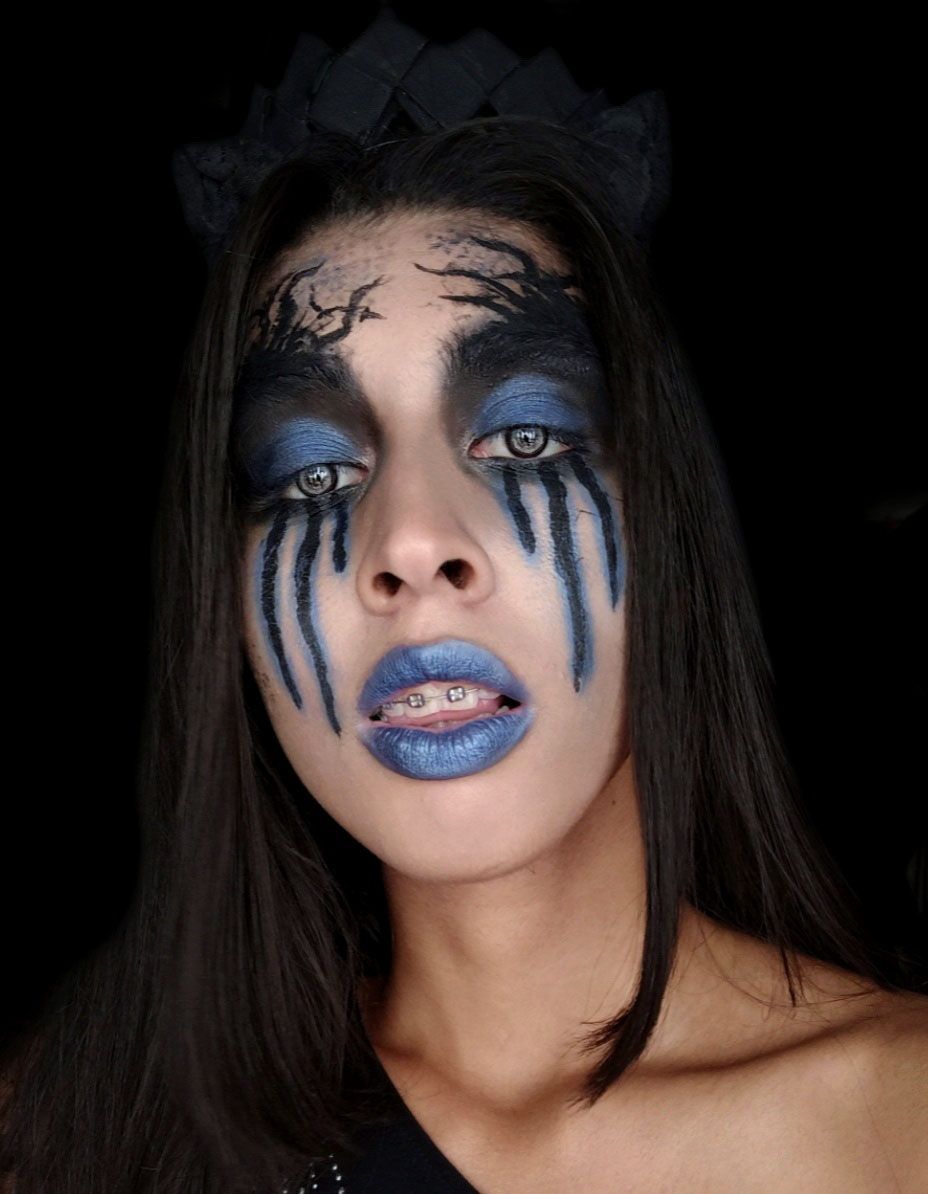 ---
And since I was not liking the photos ... "I have to do something" and well, I thought I think the tears are not working as I had seen it in my head, maybe it was a bad idea and I just proceeded to remove the tears from my face with a makeup remover towel.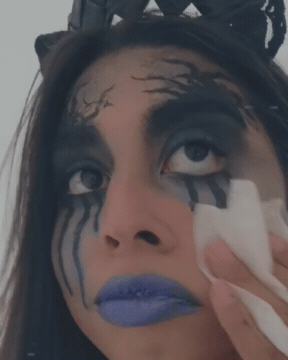 Y en vista de que no me estaban gustando las fotos... "Tengo que hacer algo" y pues nada, pensé creo que las lágrimas no están funcionando como yo lo había visto en mi cabeza, quizá fue una mala idea y simplemente procedí a remover las lágrimas de mi rostro con una toalla desmaquillante.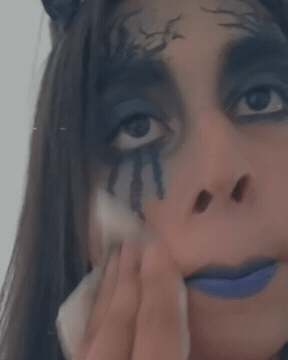 ---
After this I had to fix everything that I had erased and again I applied a little base and tried to seal a little so that everything looked uniform again, and once I did this something inside me felt more satisfied with the result.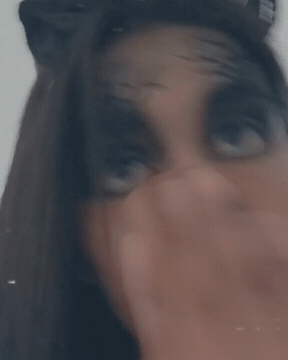 Luego de esto tenía que arreglar todo lo que había borrado y nuevamente apliqué un poco de base y traté de sellar un poco para que todo luciera uniforme nuevamente, ya una vez que hice esto algo dentro de mi se sintió más conforme con el resultado.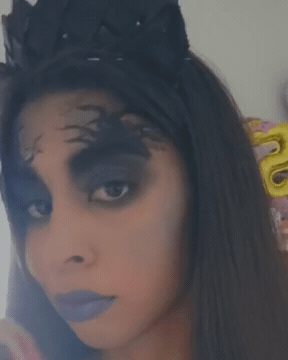 ---
And this is the result of the makeup, I wanted to edit some photos to make it look much better so I only edited the eyes and the background leaving it totally dark.
Y este es el resultado del maquillaje, quise editar algunas fotos para que luciera bastante mejor así que solamente edité los ojos y el fondo de atrás dejándolo totalmente oscuro.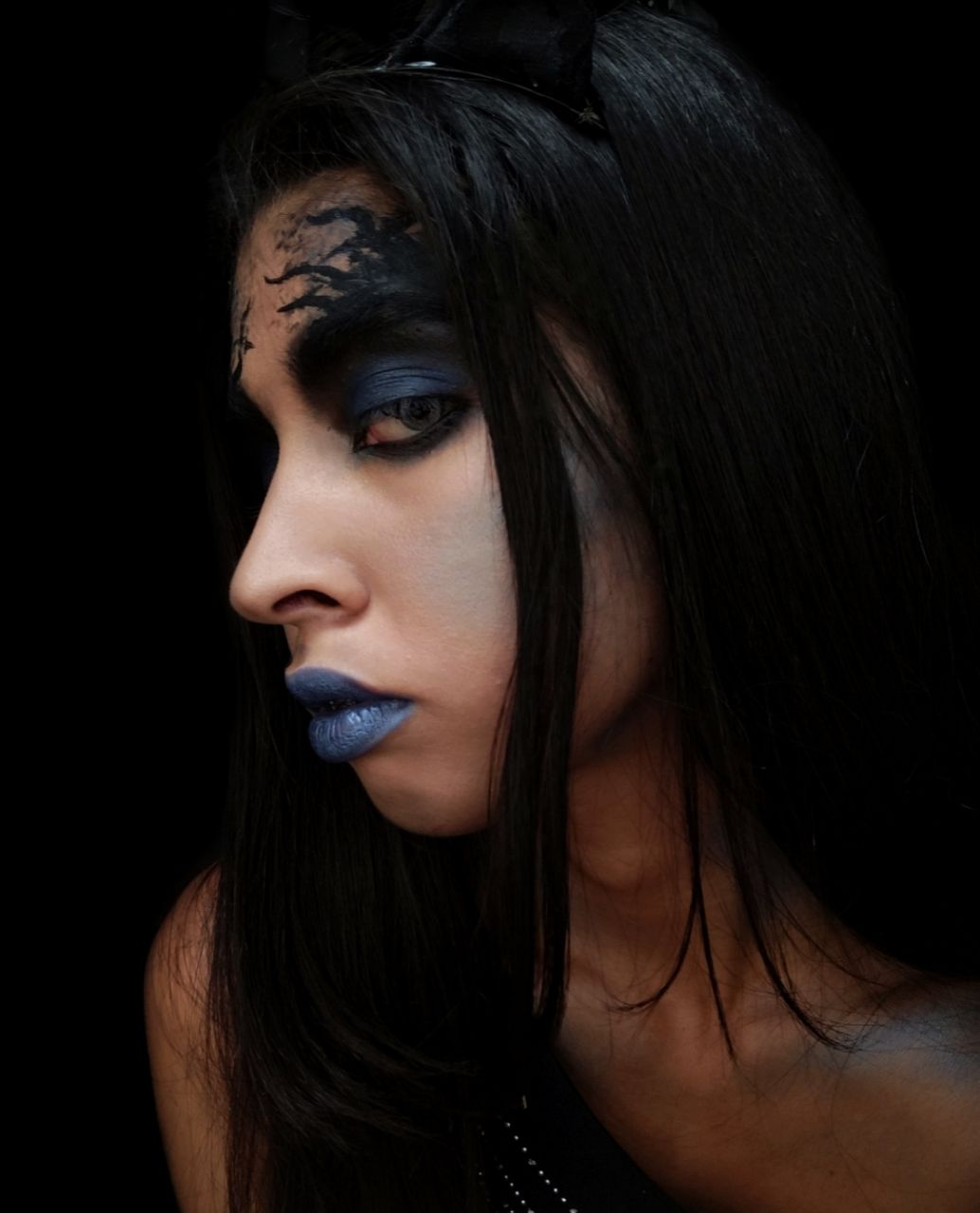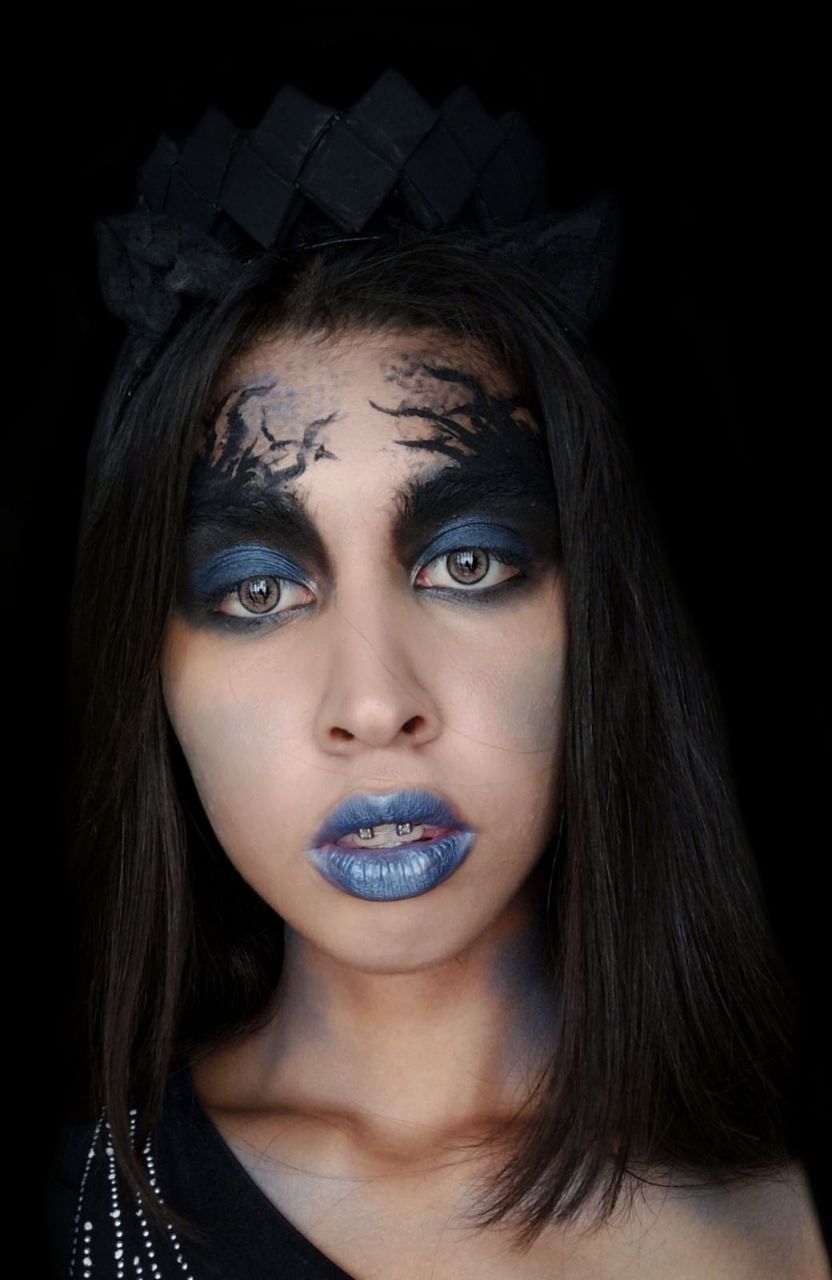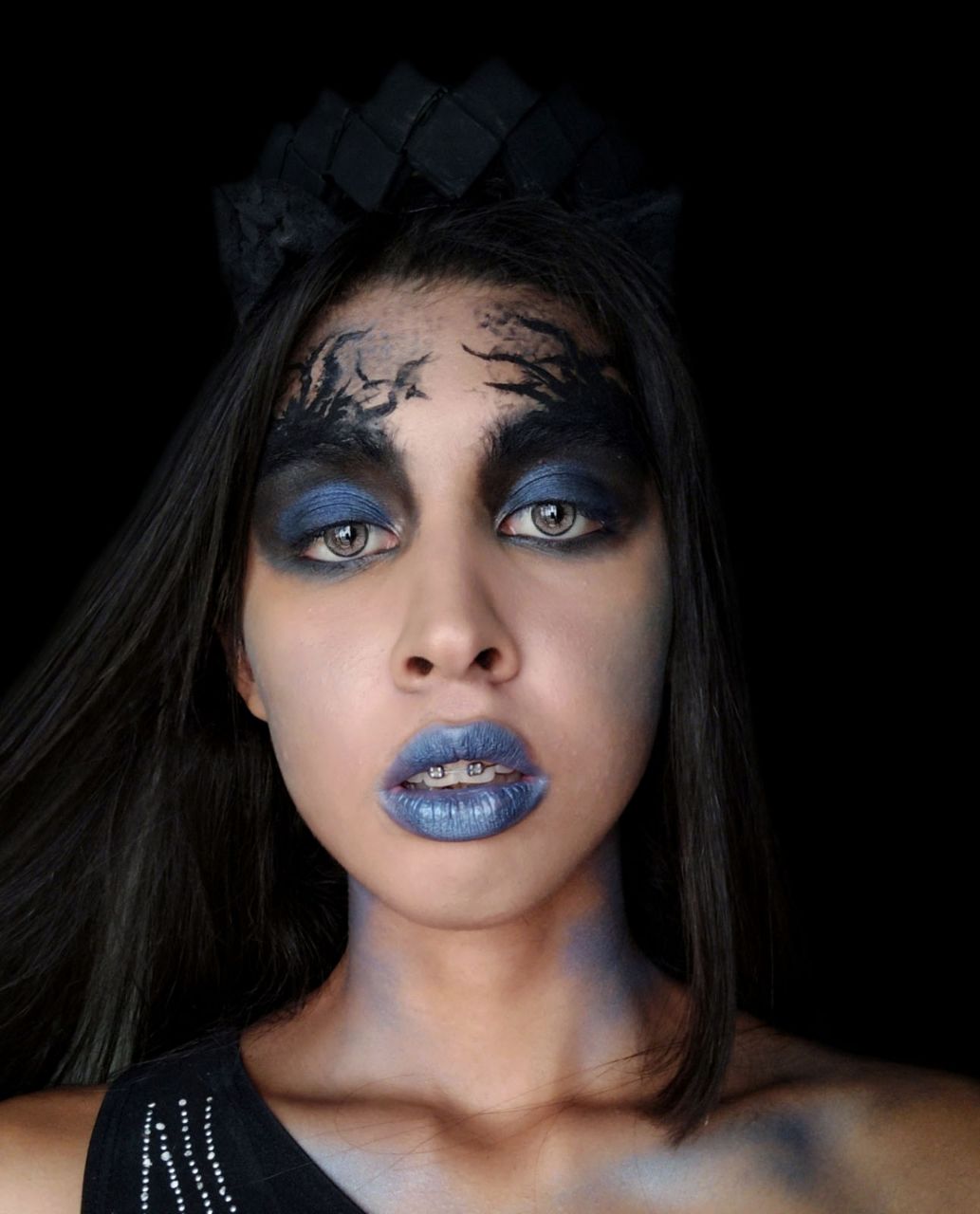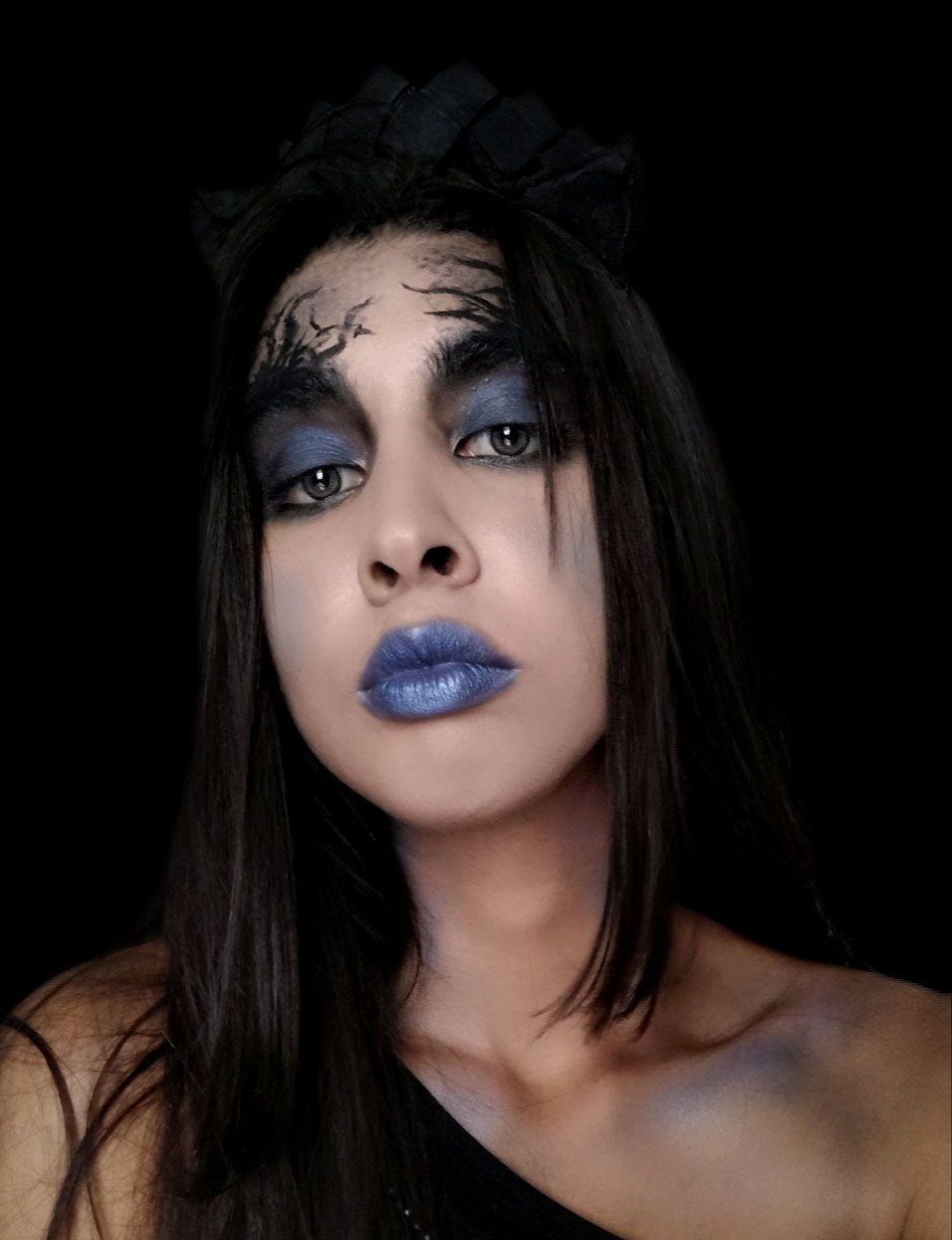 ---
Clearly my favorite photo was the one I used for the cover but interestingly enough it became my favorite photo after I changed my eyes and edited the background, let's see a before and after this edition.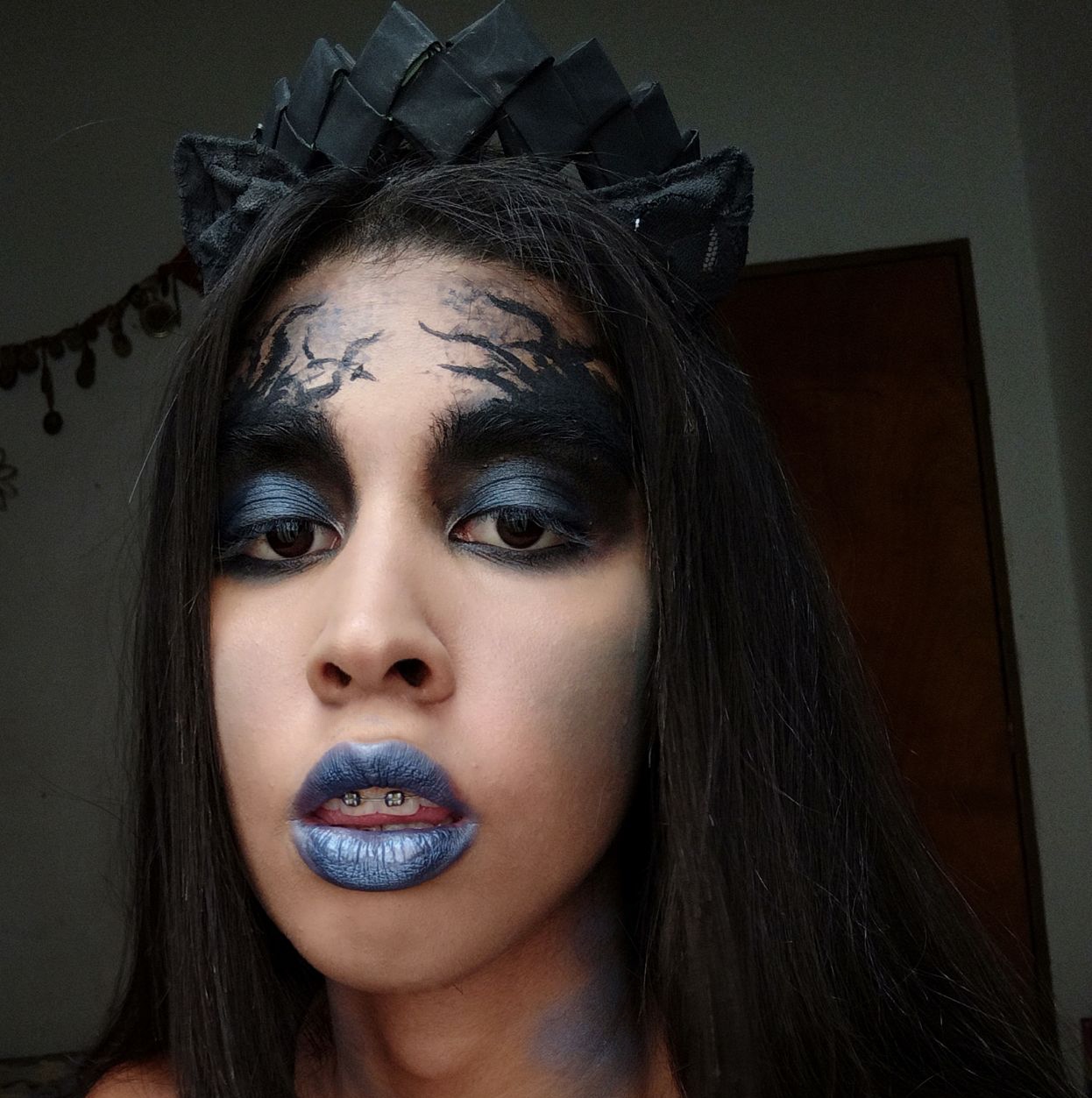 Claramente mi foto favorita fue la que utilicé para la portada pero curiosamente se convirtió en mi foto favorita después que le cambié los ojos y le edité el fondo de atrás, veamos un antes y después de esta edición.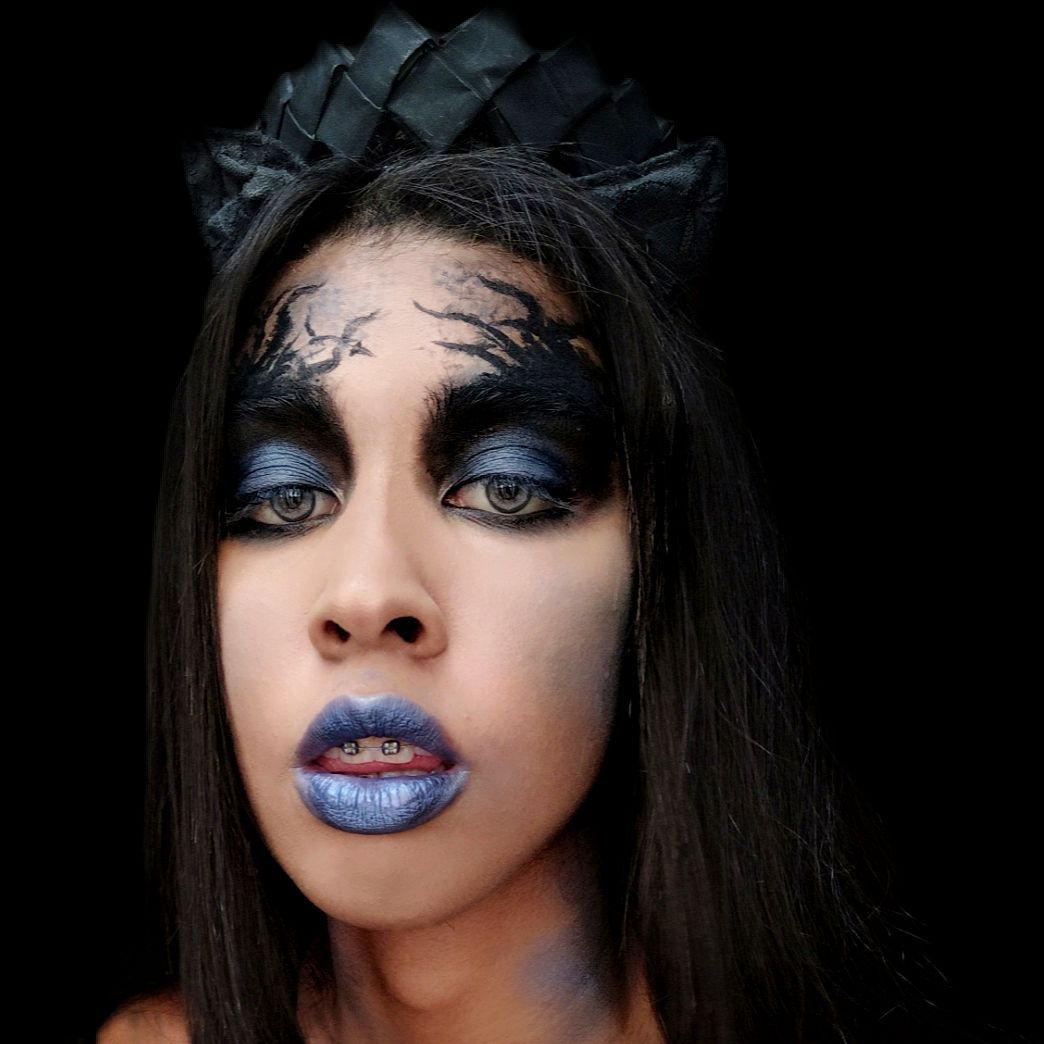 ---
P.S. After having written my whole post, I reminded myself that I also took some snaps, mostly I take snaps but to show it to my friends, I find it quite funny to share with them what I am doing, here you can see that I really did not have the background nor the edited eyes.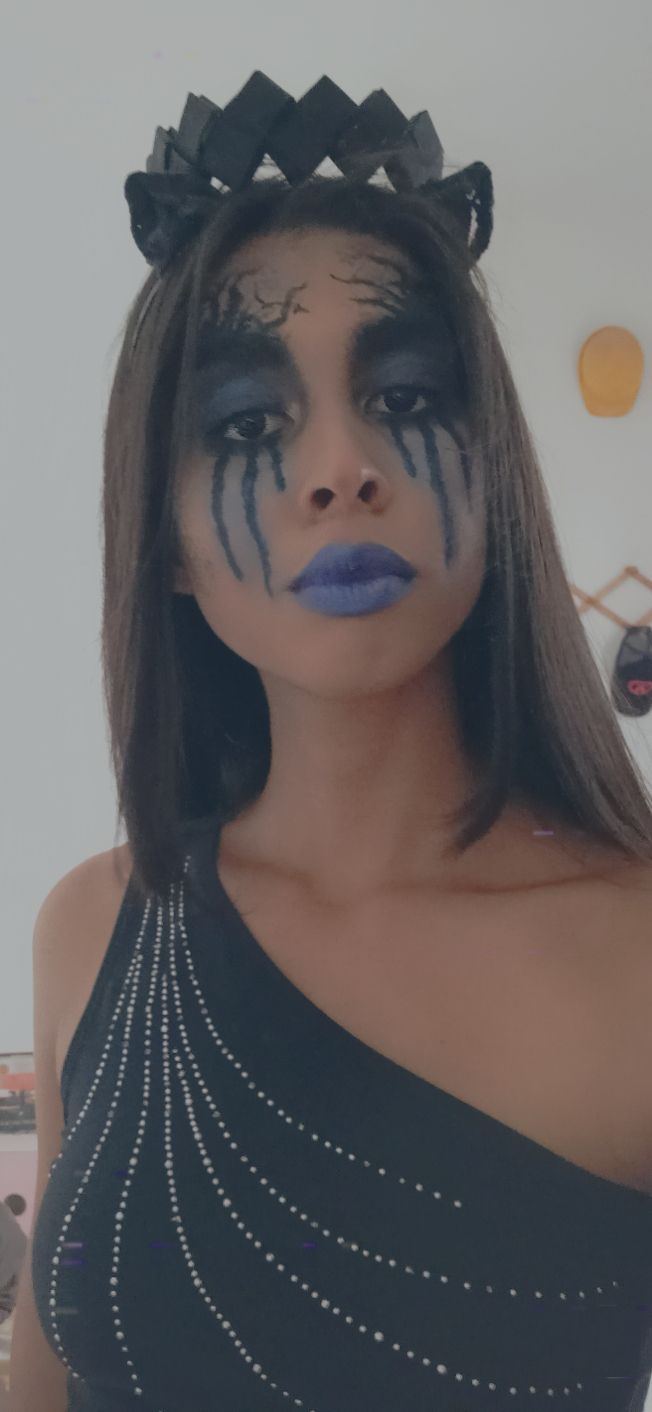 P.S. después de haber escrito todo mi post, me recordé que también tomé algunas snaps, mayormente me tomo snaps pero para mostrarlas a mis amigos, me parece bastante gracioso compartir con ellos lo que estoy haciendo, aquí pueden ver que realmente no tenía el fondo ni los ojos editados.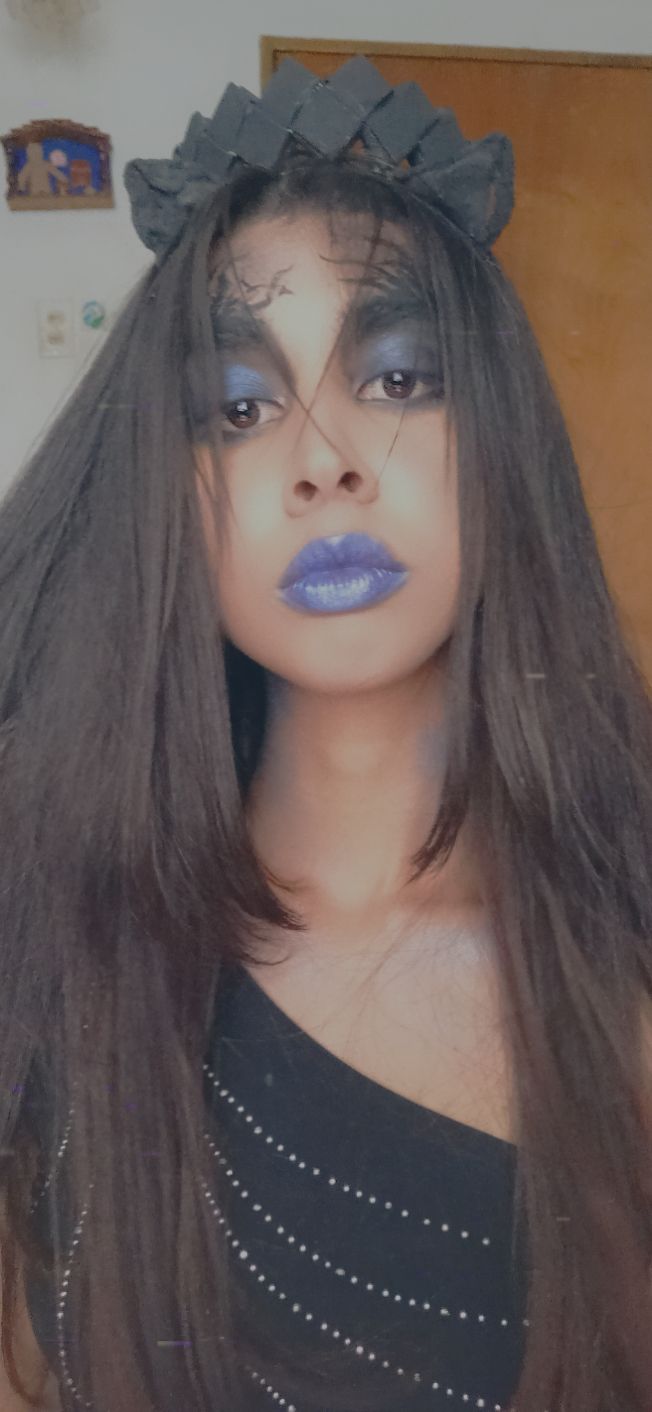 ---
I hope you liked my post, it really relaxes me to do this kind of thing and I realize that I probably have a creative side because I mostly say to myself that I am not as creative as I would like to be.
Espero les haya gustado mi post, realmente me relaja hacer este tipo de cosas y me doy cuenta que probablemente si tengo un lado creativo porque mayormente suelo decir para mi misma que no soy tan creativa como me gustaría ser.
---
Thanks for stopping by, read you in the next post.
Gracias por pasarte a leer, nos leemos en la próxima publicación.
Instagram @josehanyb