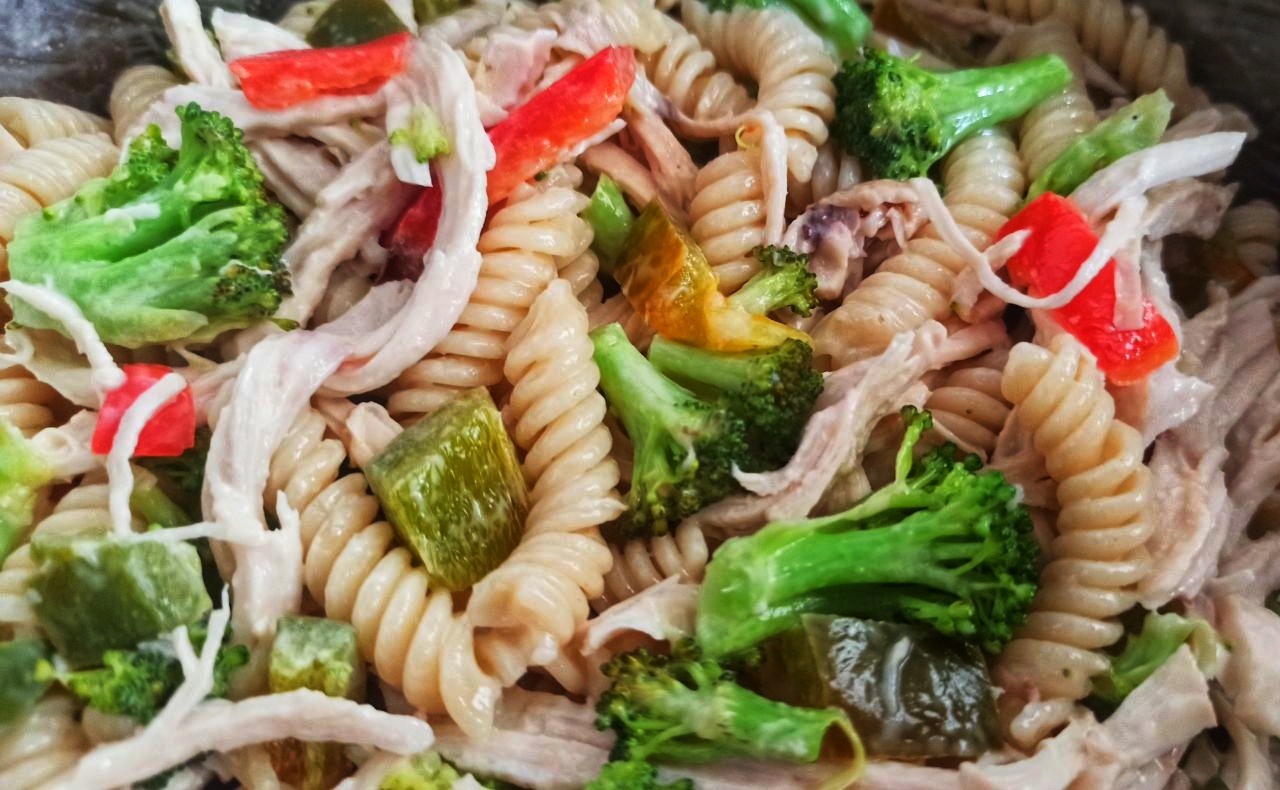 Pasta Salad
Today we are going to prepare a pasta with vegetables or a pasta salad because this dish is eaten cold.
The first thing we are going to need is pasta if you have pasta from the previous day is perfect, I had to do it from the beginning and reserve it.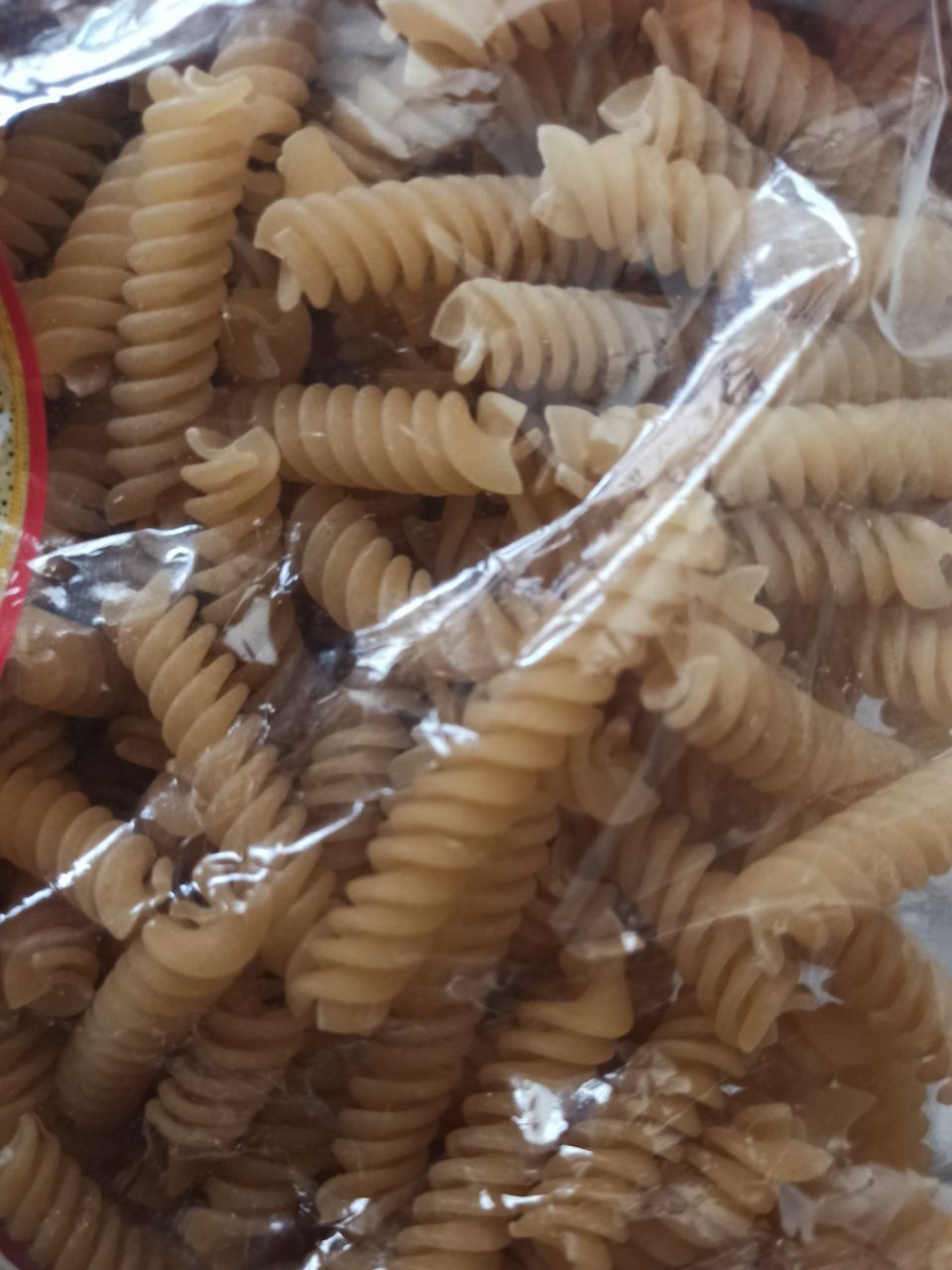 I want this pasta to have a special touch so I am using a chicken breast that previously put with water to boil until it was cooked to crumble it, we reserved this.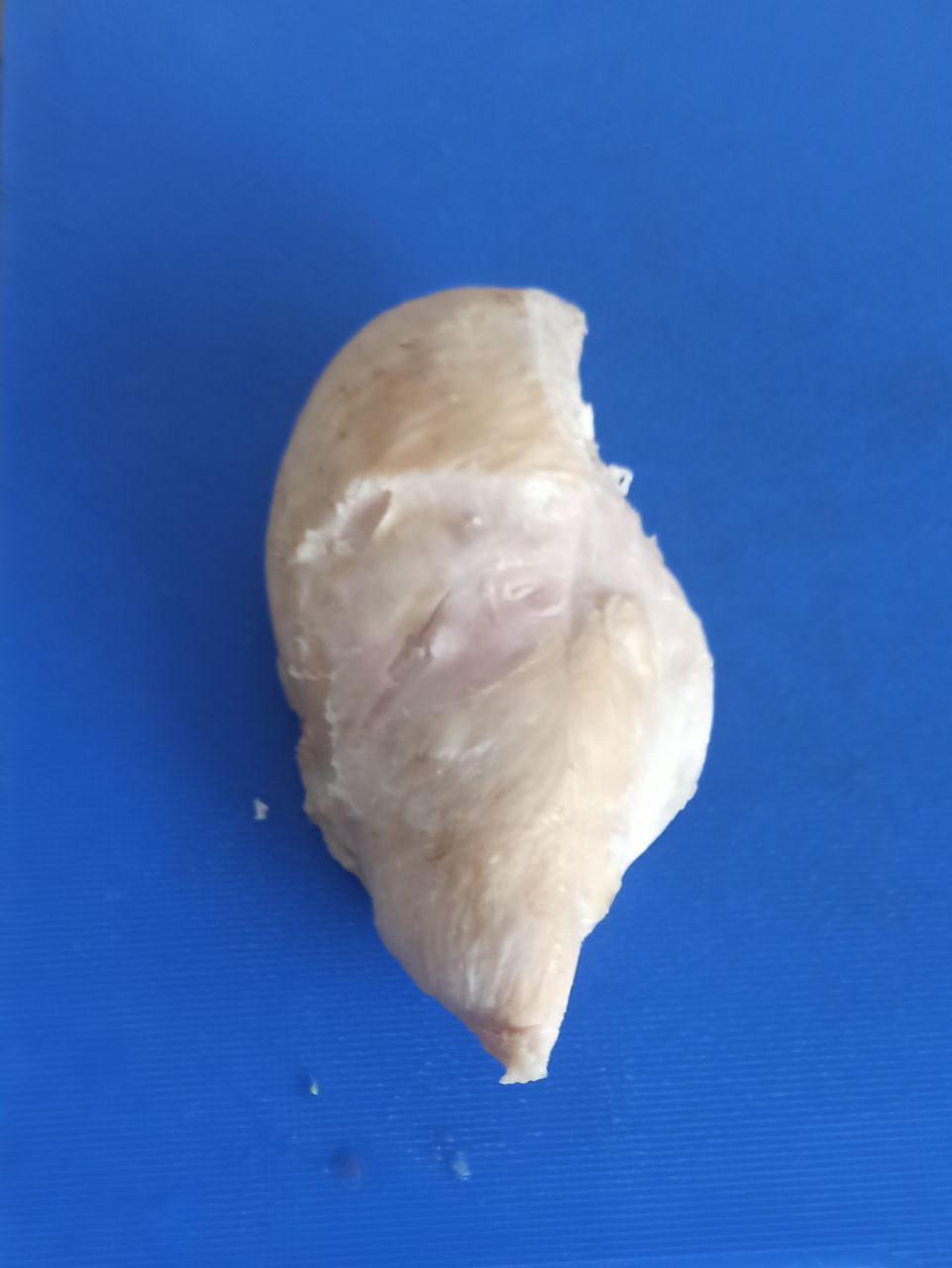 For vegetables we will need 2 peppers, one red and one green but if you also have yellow use it to have more variety of colors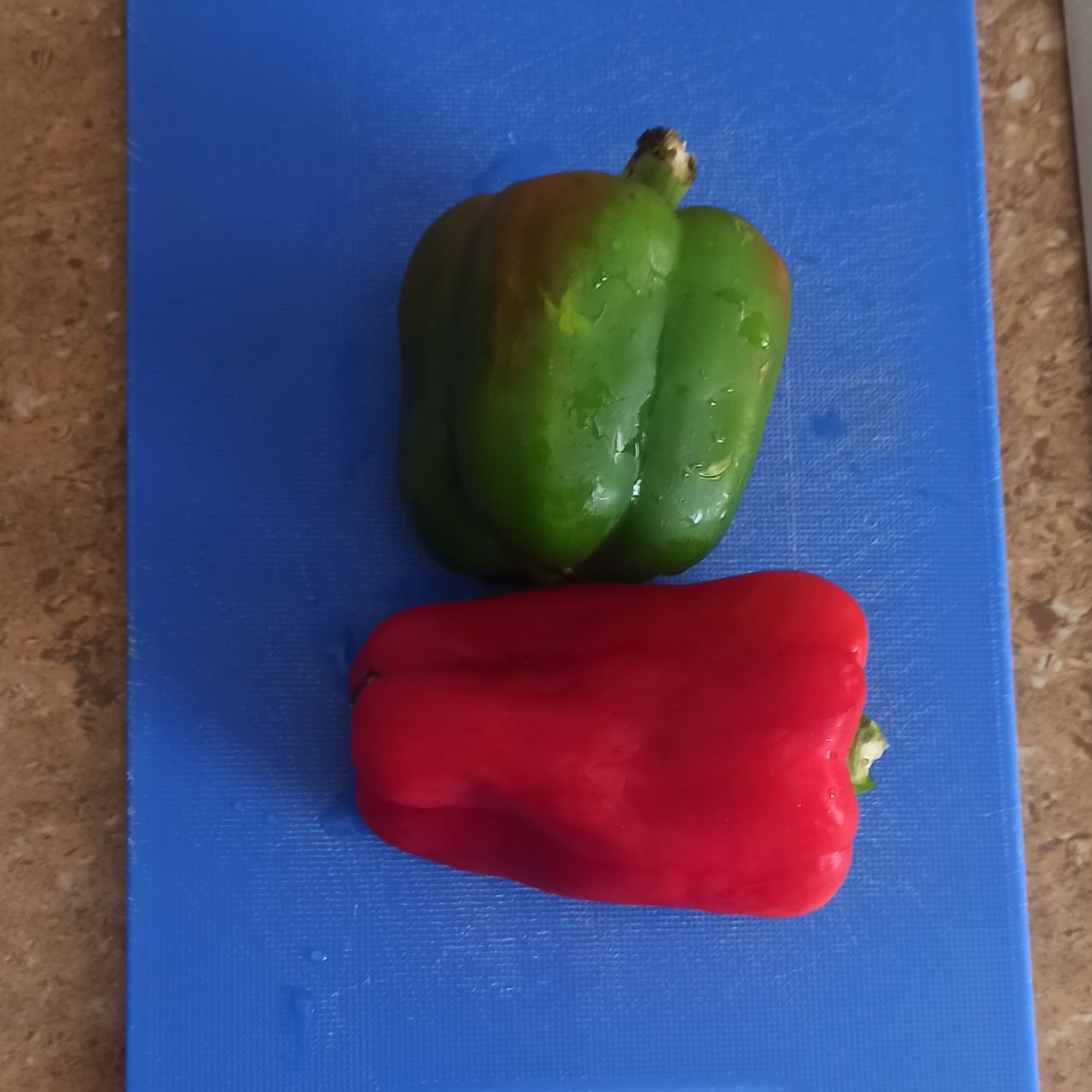 we are going to use broccoli and we are going to remove the bottom because it is usually very hard to eat. We are going to divide the broccoli into quite small portions.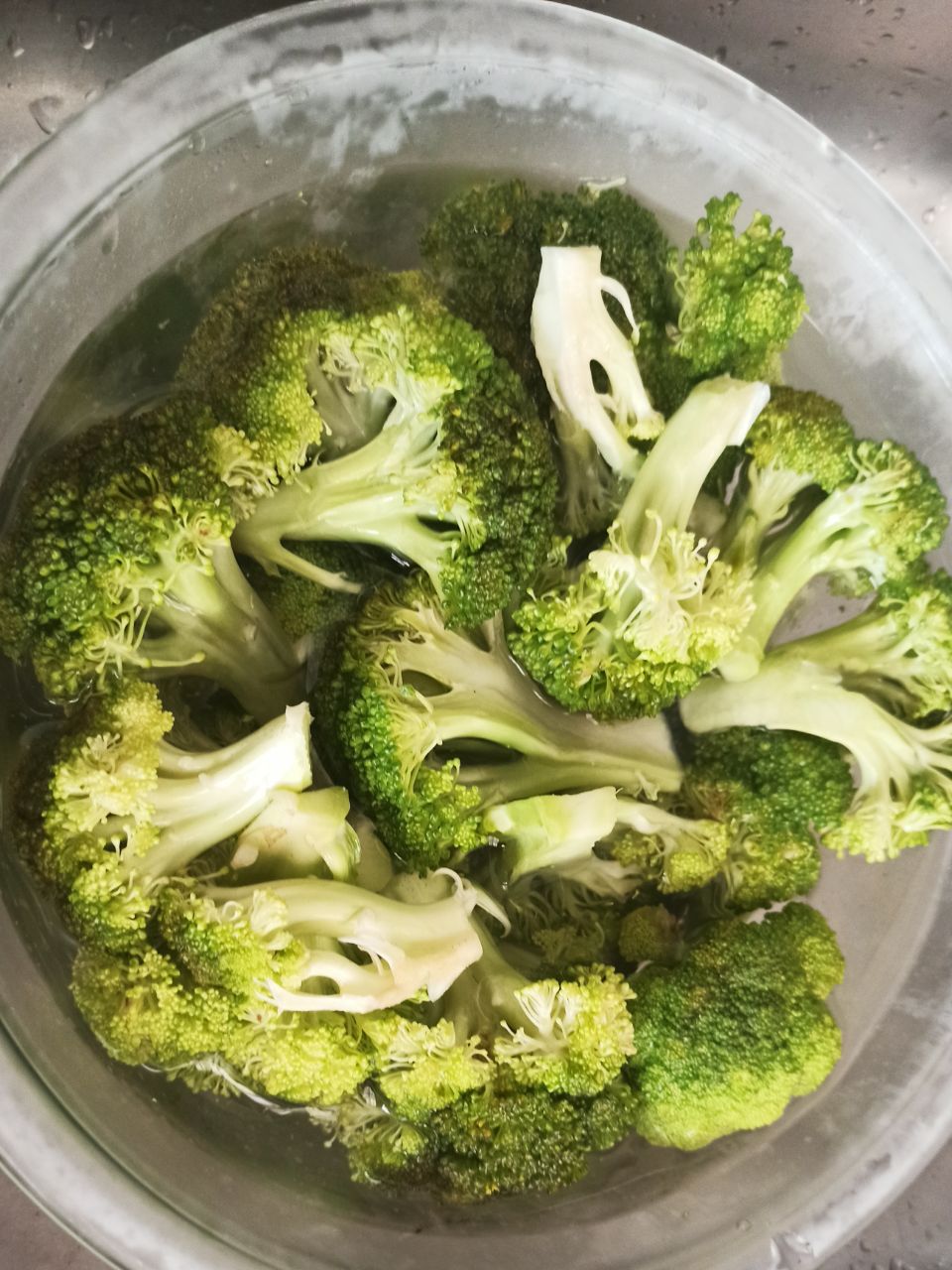 In a pan we are going to add the vegetables to sautate them, I do this for a short time, remember to add salt and pepper, once you are ready, we remove from the fire.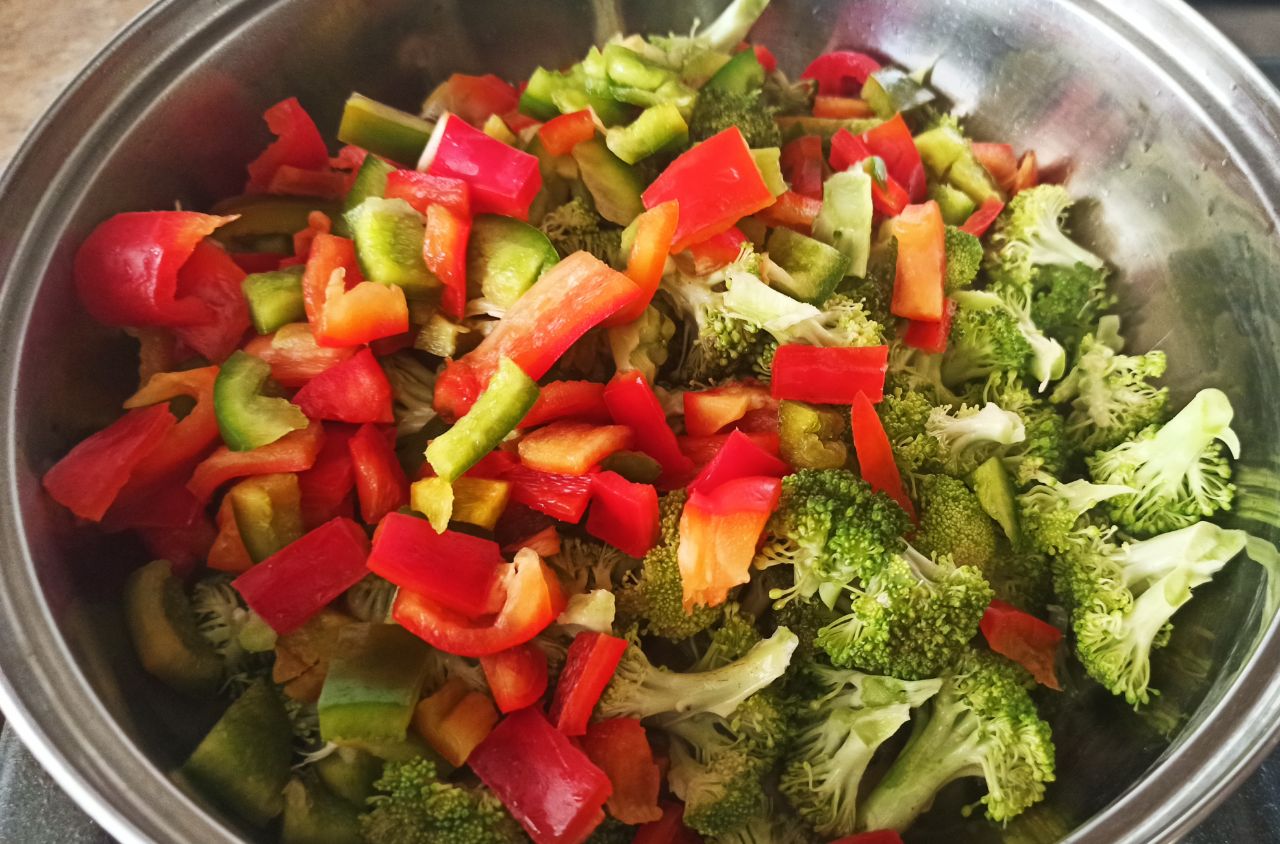 Now let's proceed with the pasta, we started adding the vegetables and we will also add the chicken, let's mix this a little and the next thing we will do will be adding a dressing in this case can be mayonnaise or greek yogurt and mix this very well until integrating everything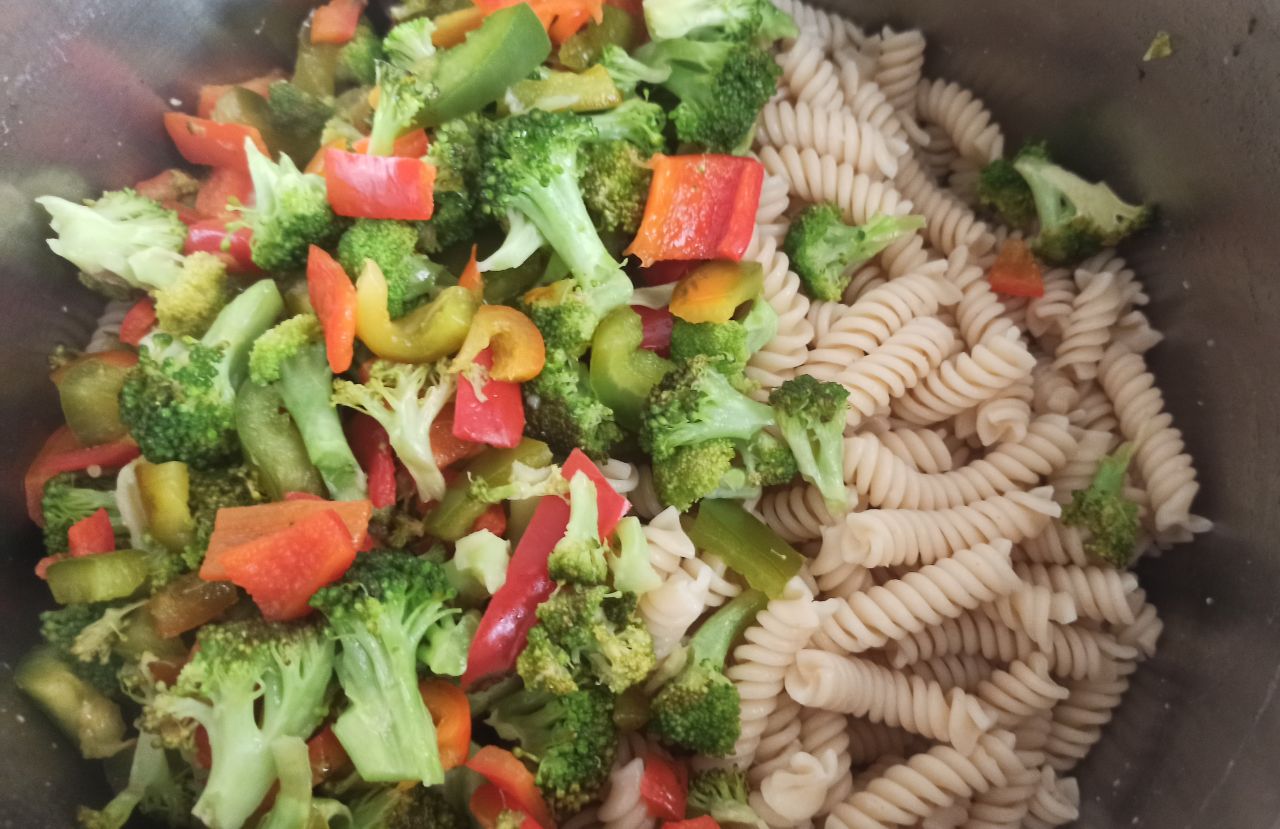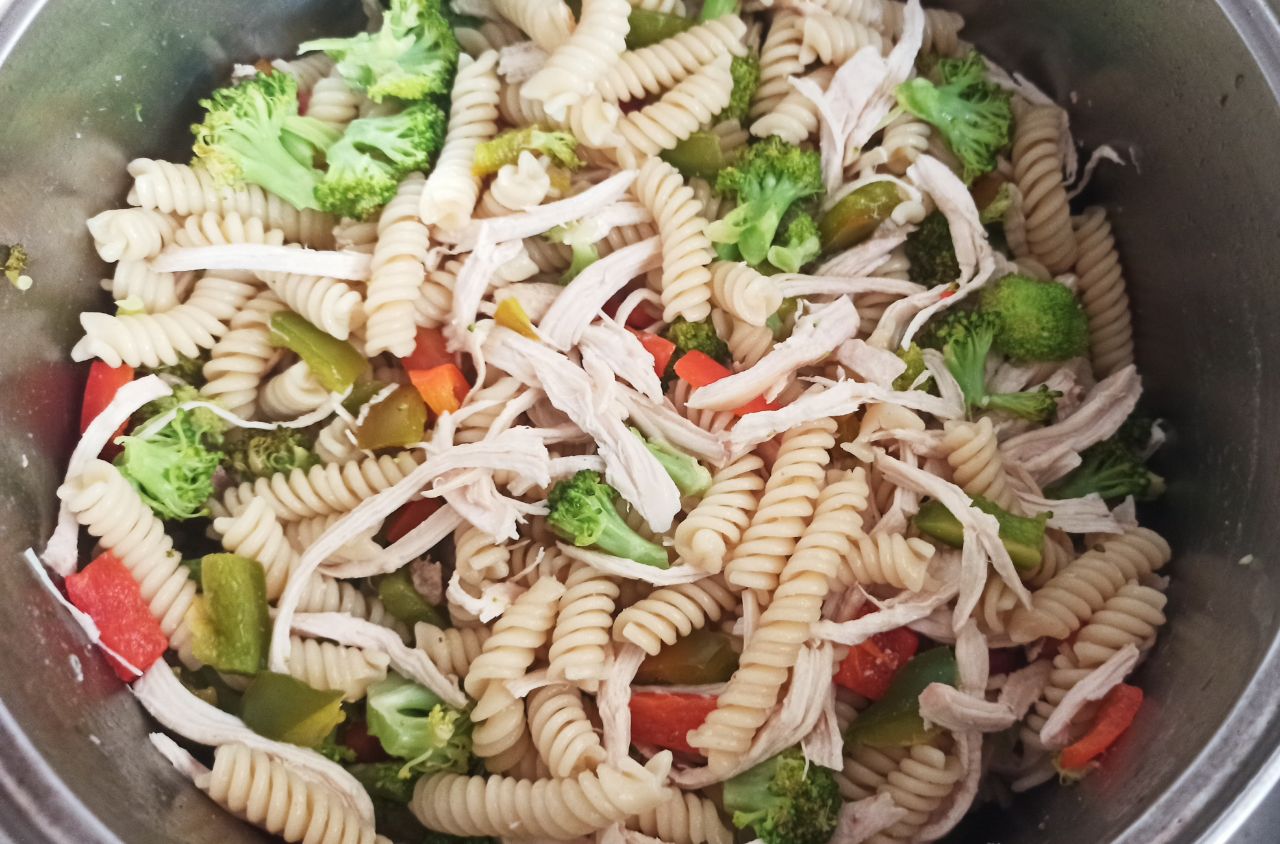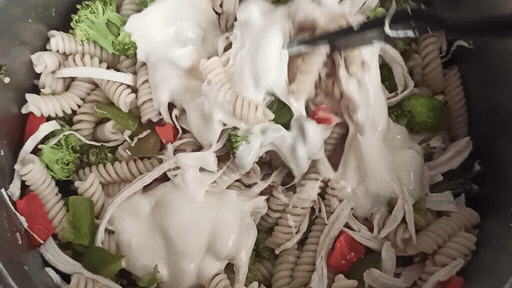 And we have a pasta salad ready, you can eating like this or also add a little parmesan cheese, I opted for the cheese, the combination of broccoli with pasta and parmesan cheese create a pleasant taste.
Ensalada de Pasta
Hoy vamos a preparar una pasta con vegetales o una ensalada de pasta porque este plato se come frío.
Lo primero que vamos a necesitar es pasta si tienen del día anterior o una alguna reserva en la nevera nos viene perfecto, yo tuve que hacerla desde el inicio y reservarla.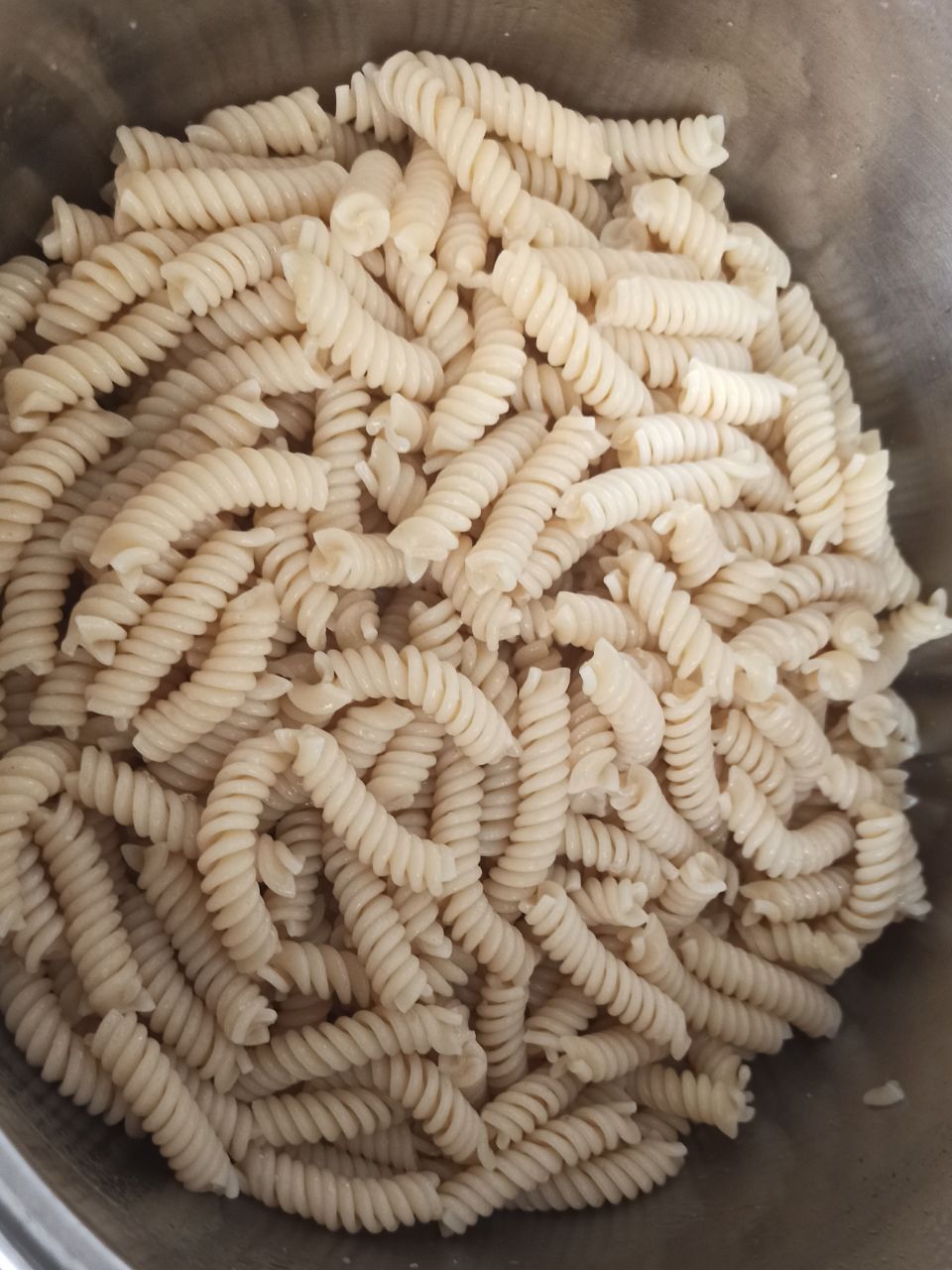 Yo quiero que esta pasta tenga un toque especial por lo que estoy usando una pechuga de pollo que previamente puse con agua a hervir hasta que estuviera cocida para desmenuzarla, reservamos esto.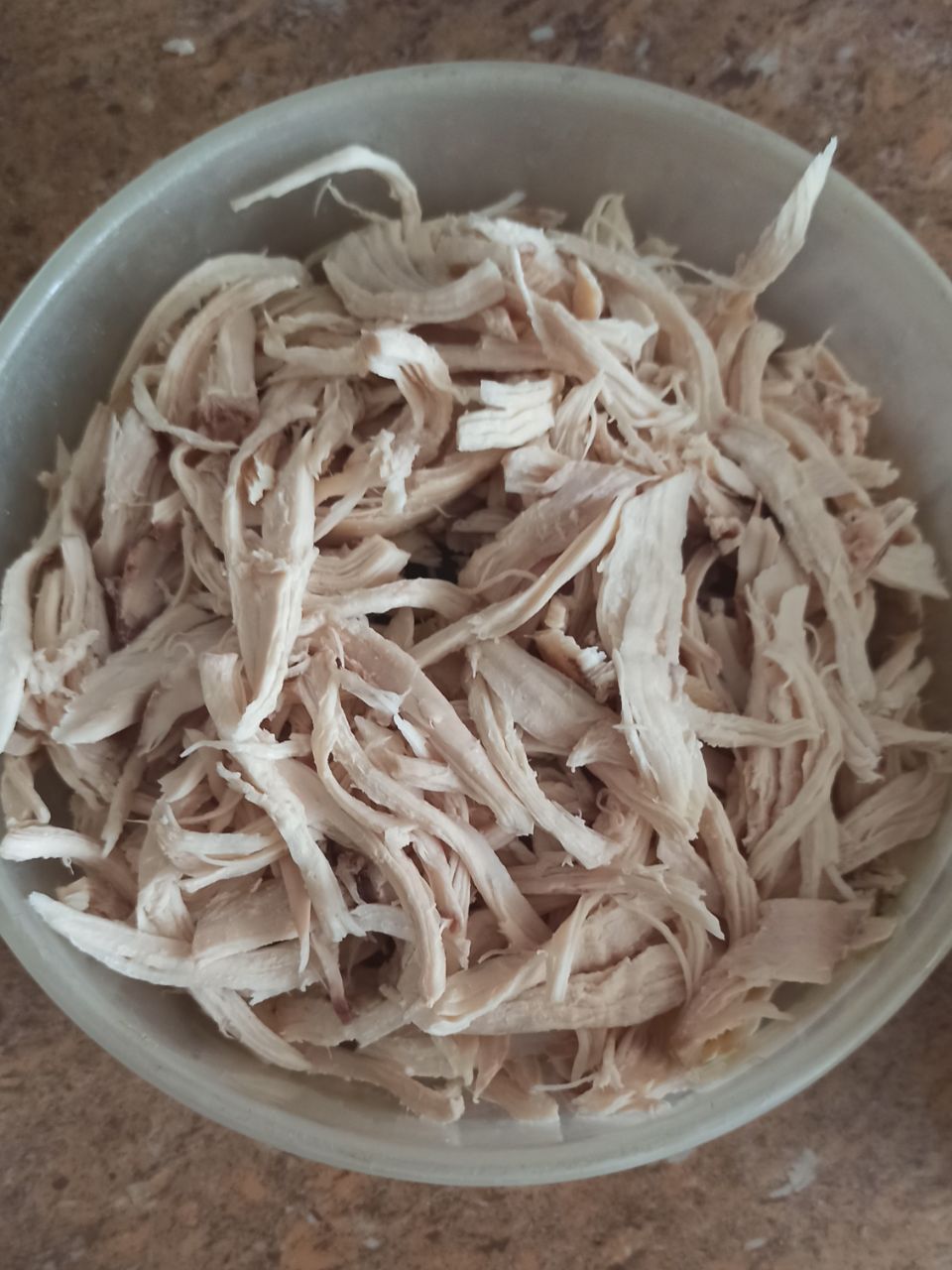 Para los vegetales vamos a necesitar 2 pimientos, uno rojo y uno verde pero si también tienen amarillos agréguenlo para tener más variedad de colores en el platillo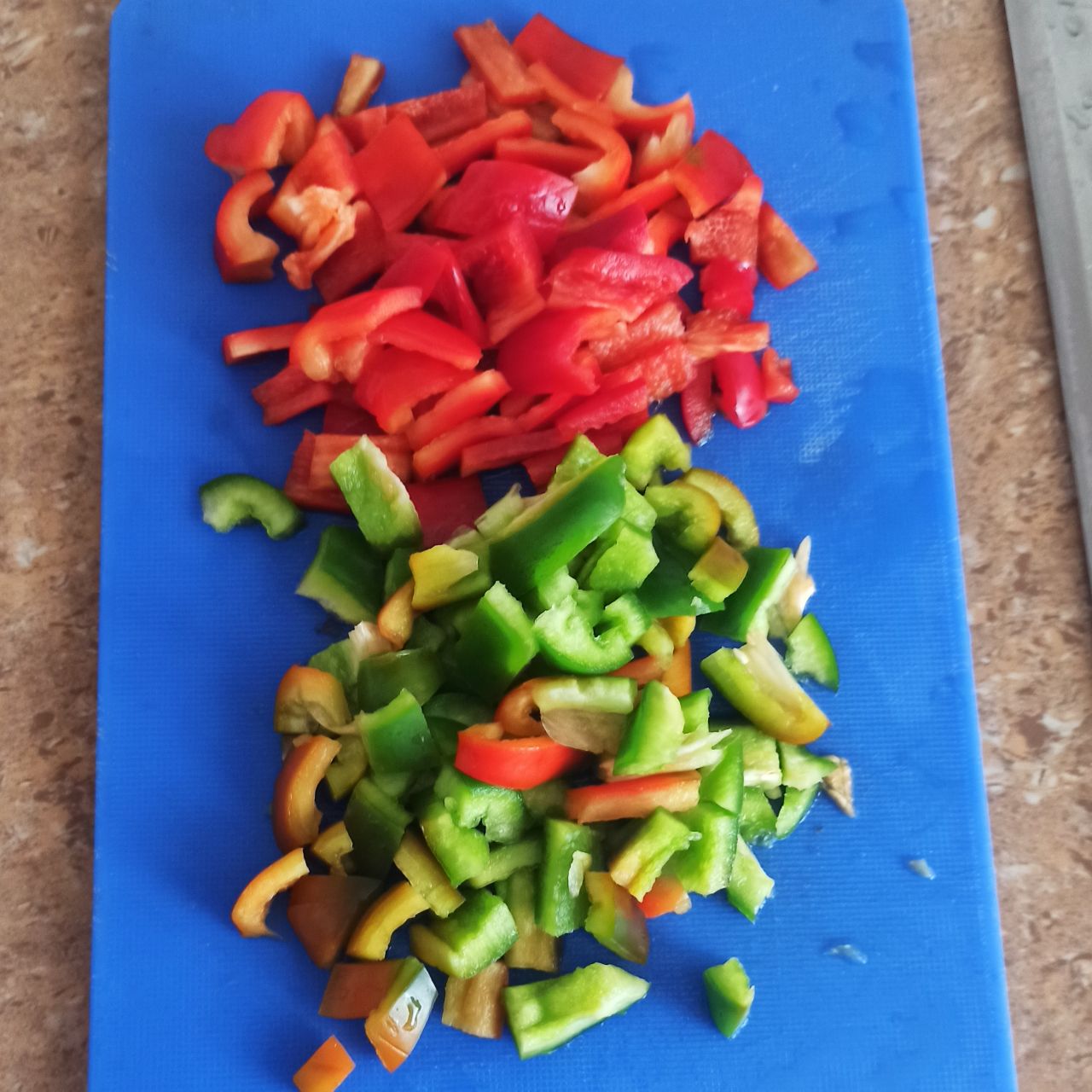 Vamos a utilizar brócoli y le vamos a retirar la parte inferior porque esta suele ser muy dura para comer. Vamos a dividir el brócoli en porciones bastante pequeñas.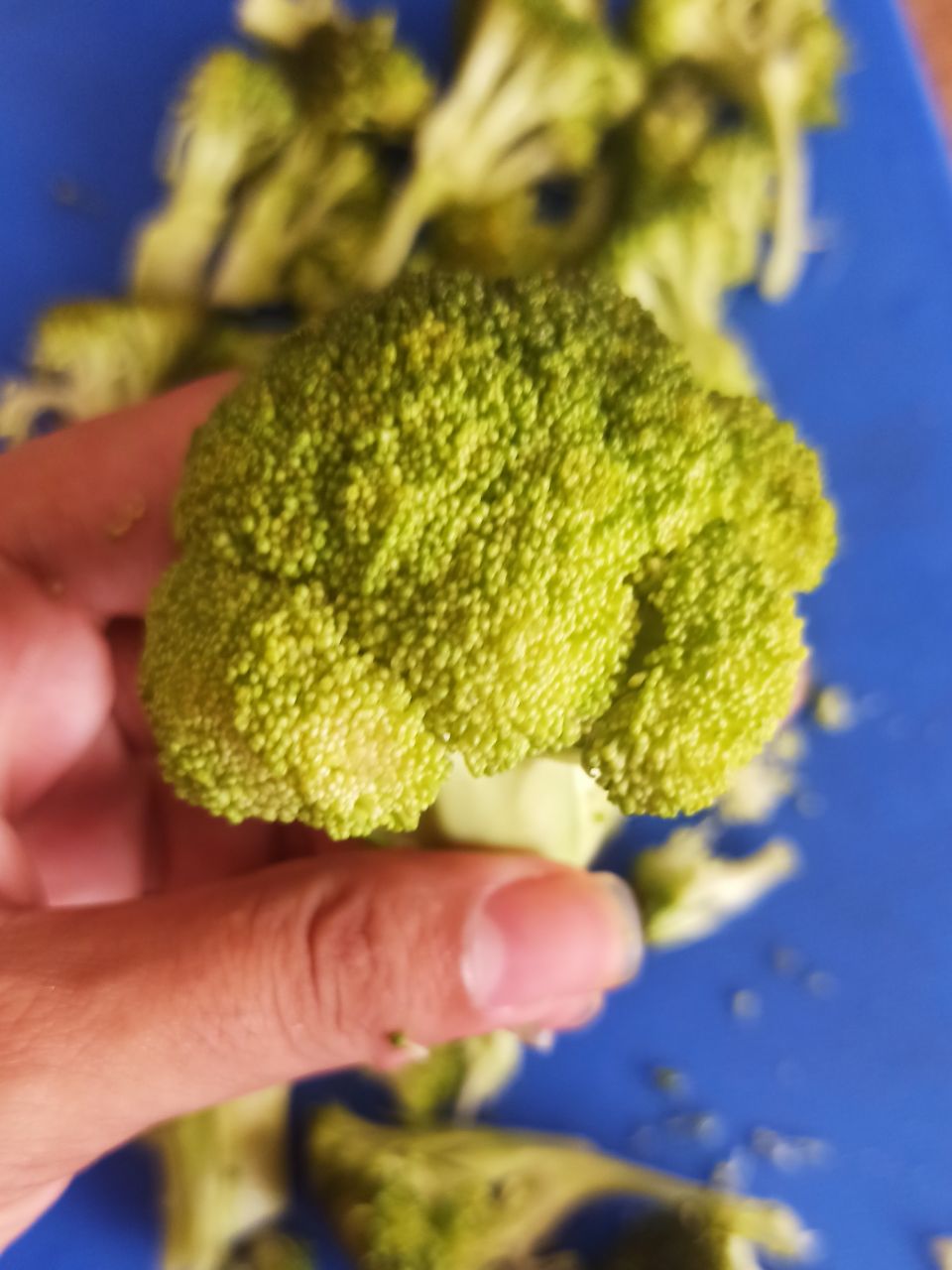 En una sartén vamos a añadir los vegetales para saltearlos, yo esto lo hago por poco tiempo, recuerden añadirle sal y pimienta, una vez estén listos retiramos del fuego.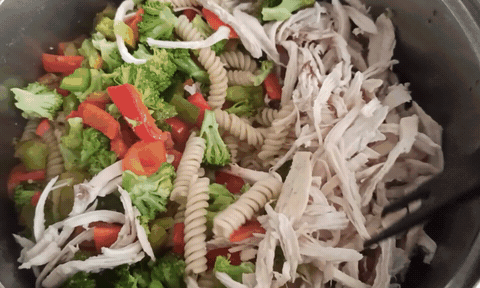 Ahora vamos a proceder con la pasta, comenzamos añadiendo los vegetales y también añadiremos el pollo, vamos a mezclar esto un poco y lo siguiente que haremos será agregar un aderezo en este caso puede ser mayonesa o yogur griego y mezclaremos esto muy bien hasta integrar todo.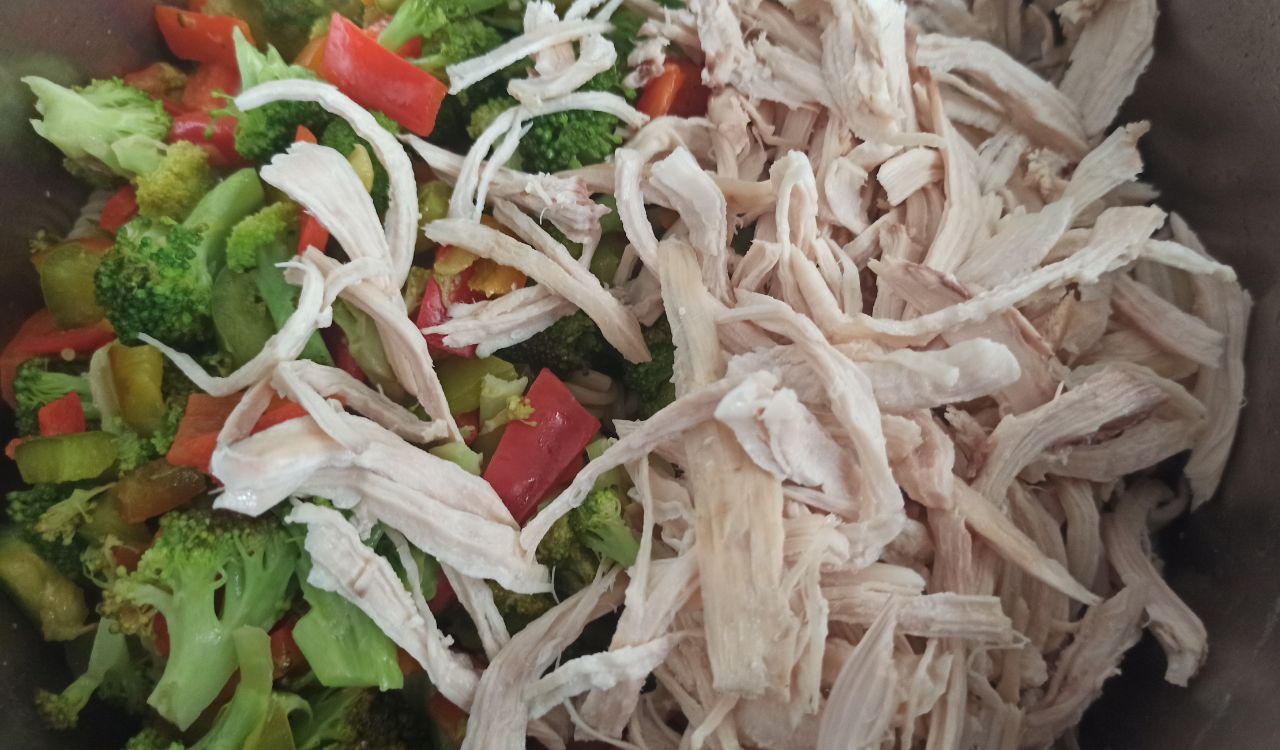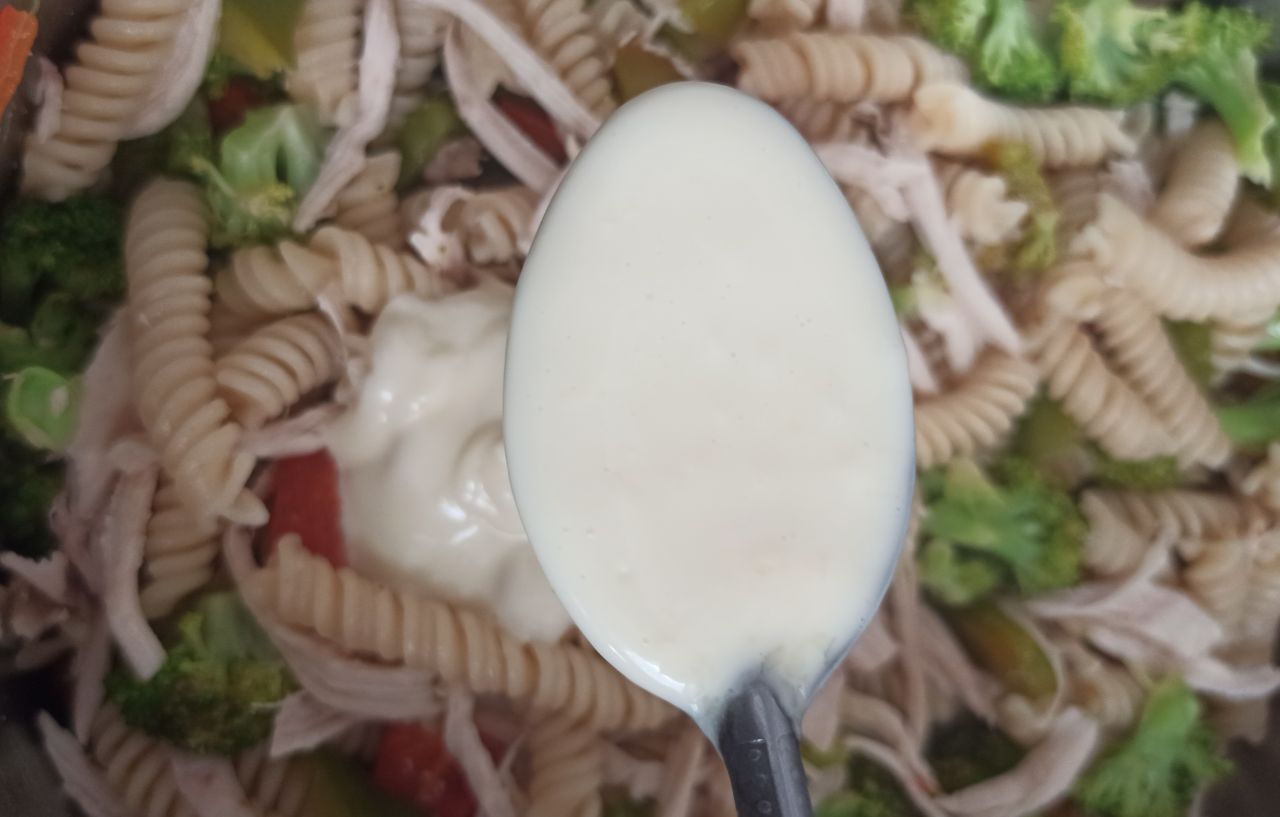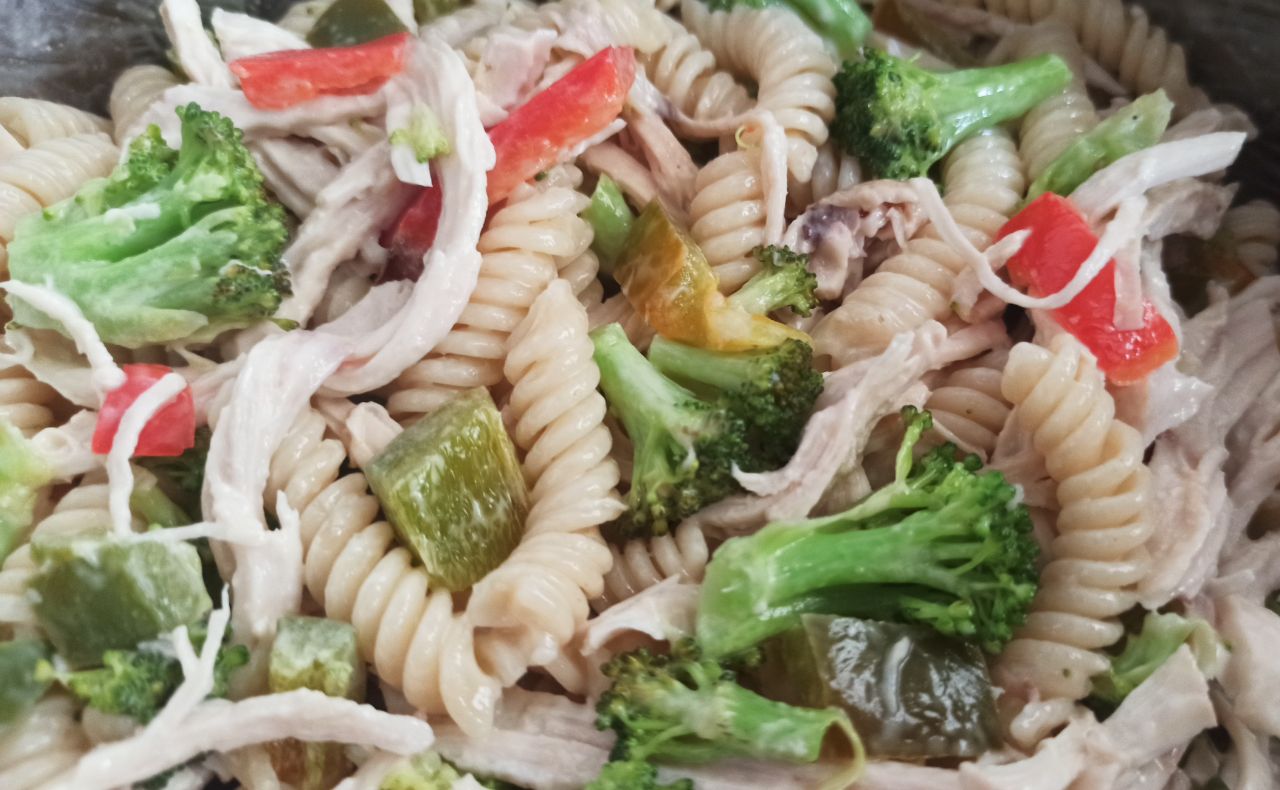 Y así tenemos lista una ensalada de pasta, la pueden así de esta forma o también le añaden un poco de queso parmesano por encima, yo opté por el queso, la combinación del brócoli con la pasta y el queso parmesano crear un sabor bastante agradable.
---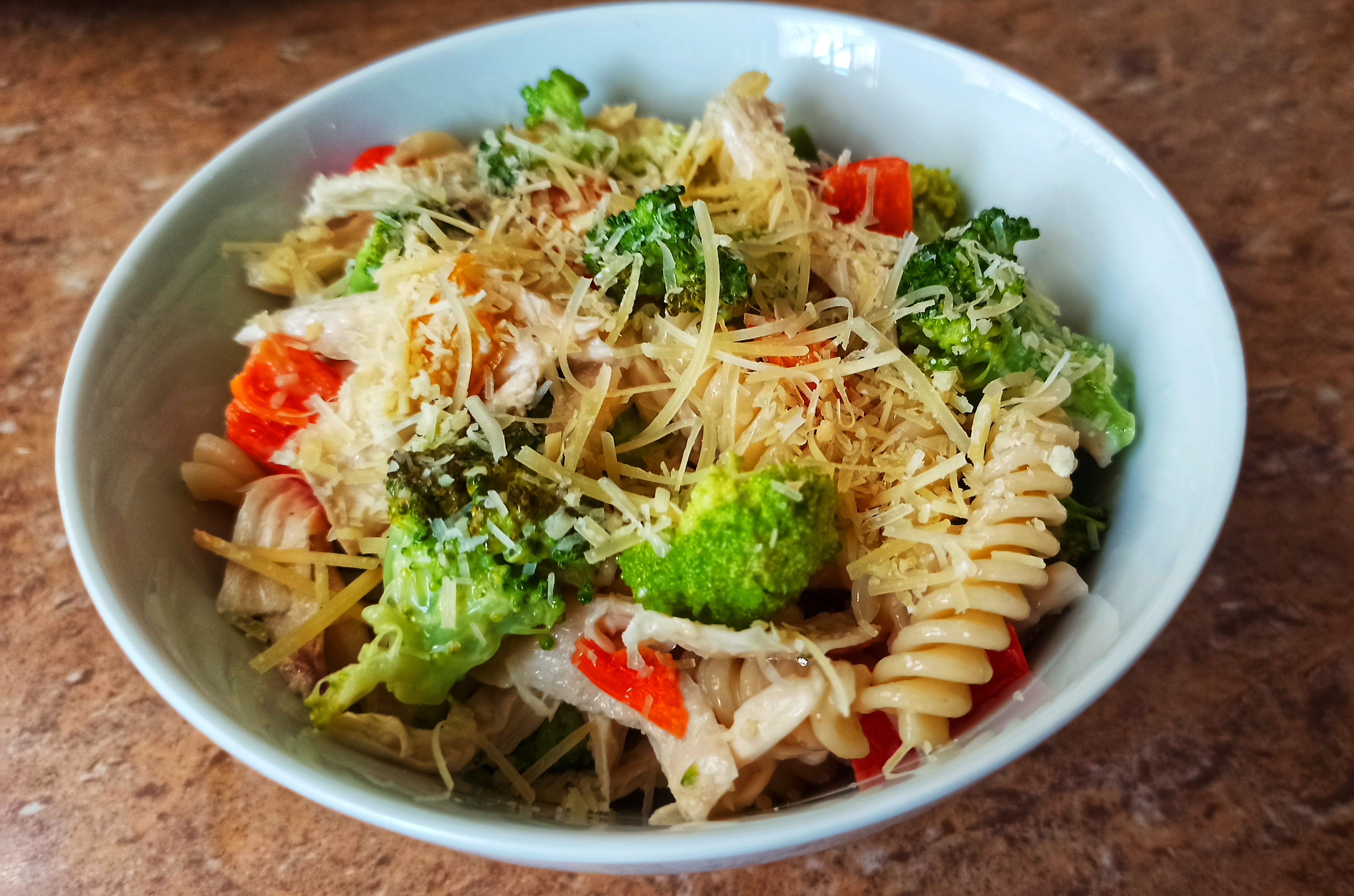 Instagram @josehanyb