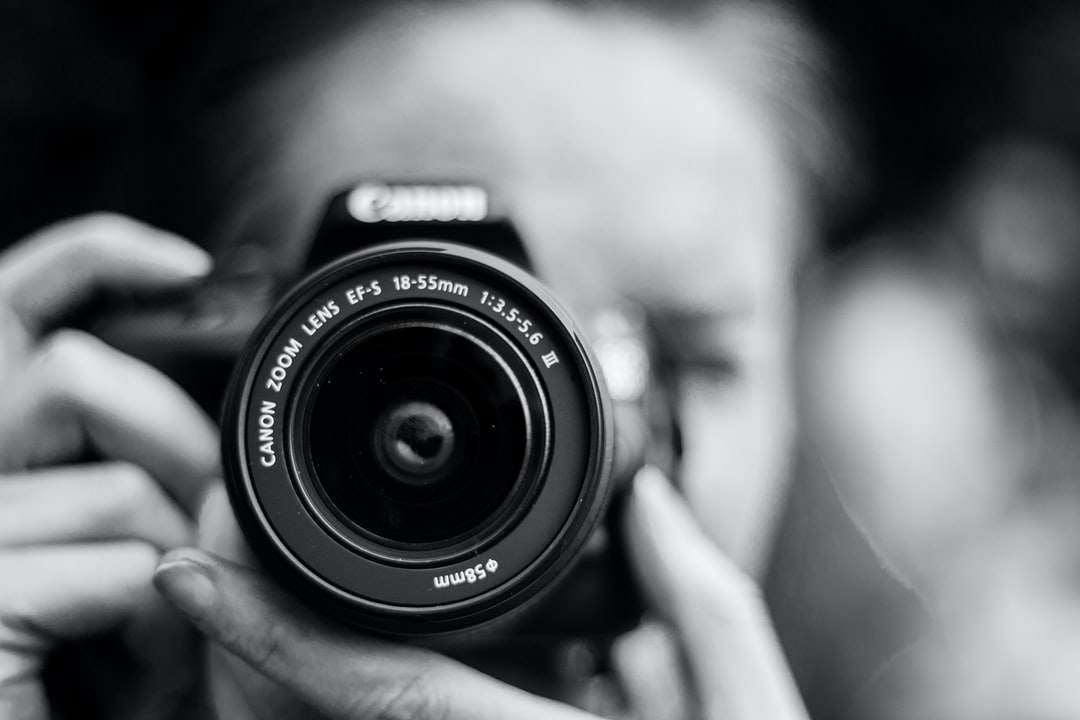 I think this topic has a lot of fabric to cut and it seems to be a good topic to debate because the opinions will not always be the same, I suppose that the intention of this is beyond giving a technical opinion and appearing intelligent, it is to give an opinion of what that you have seen from your own point of view. See, I am not an expert on Hive and I am very ignorant about many things within the platform. This particular topic makes a lot of noise in my head due to certain personal mistakes that I have recently made under my own responsibility, my opinion is based on my own experience which is not very enough but it is real.
Creo que este tema tiene mucha tela que cortar y parece ser un buen tema para debatir porque las opiniones no serán siempre las mismas, supongo que la intención de esto es más allá de dar una opinión técnica y parecer inteligente, es dar una opinión de lo que has visto bajo tu propio punto de vista. Verás, no soy experta en Hive y soy muy ignorante al respecto de muchas cosas dentro de la plataforma. Este tema en particular me hace bastante ruido en la cabeza debido a cierto errores personales que he cometido recientemente bajo mi propia responsabilidad, mi opinión está basada en mi propia experiencia la cual no es muy basta pero es real.
Say that you are not here for the money is to be hypocritical.
I remember when Steemit started it was something very new, I actually had a job in an office at that time, the platform was not well known so my attention did not have it at that time, as time passed by some things in life an ad appeared again where it said "A social network that pays you to create content" and I asked myself, Is someone really going to pay you to create content? I want to try that, that was in 2018. So we already know why I came here, no one is going to believe me or swallow the story that I wanted to come to smell flowers here, all my interest was in knowing if there really was a social network that pays to create content, I am not going to lie I did not have much hope and knew much less than I know now, what happened in those moments? I tried to post something, I didn't try to socialize a lot, and I remember someone saying if you don't socialize you're dead, and I was just wondering why do I have to socialize? Do I have to beg for votes? And I only create a few posts, very few really, the introduction post is always the most motivating because from that moment you actually believe that you will have a lot of support based on that and somehow from there you create false expectations and you in fact actually think that for some reason you will always have rewards, this actually happened to me, I already said it, I will speak from my own experience, I am just beginning ... After that, reality began. I did not want to be consistent in something that apparently I had I have to beg for a little attention, of course I think being Hispanic made it harder and I'm not even kidding, nobody cared about you and even less if you were Hispanic because in fact you were... I would not know whether to say rejected or neglected?
Decir que no estás aquí por el dinero es ser hipócrita.
Recuerdo cuando se inició Steemit era algo muy nuevo, yo de hecho tenía un trabajo en una oficina en ese momento, la plataforma no era muy conocida por lo que mi atención no la tuvo en ese momento, al pasar el tiempo por cuestiones de la vida me apareció un anuncio nuevamente donde decía "Una red social que te paga por crear contenido" y me pregunté ¿Realmente alguien te va a pagar por crear contenido? Yo quiero intentar eso, eso fue en el 2018. Entonces ya sabemos porque motivo llegué aquí, nadie va a creerme ni tragarse el cuento de que quise venir a oler flores aquí, todo mi interés estaba en saber si realmente había una red social que te paga por crear contenido, no voy a mentir no tenía muchas esperanzas y sabía mucho menos de lo que sé ahora, ¿qué pasó en esos momentos? Traté de publicar de algo, no traté de socializar mucho, y recuerdo a alguien decir si no socializas estás muerta, y yo sólo me preguntaba ¿por qué tengo que socializar? ¿Tengo que rogar por votos? Y yo sólo cree algunos cuantos posts, muy pocos de verdad, el post de bienvenida siempre es el más motivador porque desde ese momento tú de hecho crees que tendrás mucho apoyo basado en eso y de alguna manera desde ahí creas falsas expectativas y tú de hecho crees que por alguna razón siempre vas a tener recompensas, esto de hecho me pasó a mi, ya lo dije, hablaré desde mi propia experiencia, apenas estoy empezando… Después de eso la realidad empezó, no quería ser consistente en algo que al parecer tenía que rogar por un poco de atención, por supuesto creo que el hecho de ser hispana lo hizo más duro y ni siquiera estoy bromeando, a nadie le importabas y menos aún si eras hispana porque de hecho eras no sabría si decir rechazada o descuidada.
State of Entitlement?
When you go into Hive and you realize how things work here, for some reason you think you should receive rewards in each of your posts. I am guilty of this, I even made mistakes for this. Somehow you feel successful, you feel less shitty. But what about this, it would be wonderful if everyone could be rewarded in each of their posts but this is not like this and do not wait to screw it up to learn this. Hive is not just about you, people are not here to please you, many people do not like what you do and at some point you have to accept it, when you create something there will be people who will agree with you or people who like what you do and it is from these people that you are going to receive support and somehow some people will want to reward you with what will be considered support for the author.
Cuando entras en Hive y te das cuenta de cómo funcionan las cosas aquí, por alguna razón crees que debes recibir recompesas en cada uno de tus posts . Yo soy culpable de esto, incluso cometí errores por esto. De alguna manera te sientes éxitoso, te sientes menos mierda. Pero qué pasa con esto, sería maravillosos que todos pudieran ser recompesados en cada uno de sus posts pero esto no es realmente así y no esperes a arruinarlo para aprender esto. Hive no es solo sobre ti, la gente no está aquí para complacerte, a mucha gente no le gusta lo que haces y en algún punto tienes que aceptarlo, cuando creas algo habrá gente que estará de acuerdo contigo o gente que le gusta lo que haces y de esas personas es que vas a recibir apoyo y de alguna manera algunos te querrán recompesar con lo que será considerado un apoyo para el autor.
It is true that many times we see the same authors receive support over and over again, why is this? Is there corruption on Hive? Are those people doing it right? I could say a little of both, please, no one should cover the sun with a finger.
Es cierto que muchas veces nosotros vemos los mismos autores recibir apoyo una y otra vez, ¿a qué se debe? ¿Hay corrupción en Hive? ¿Está esa gente haciéndolo bien? Yo podría decir un poco de ambas, por favor, nadie debería tapar el sol con un dedo.
This is somewhat more complex because people comment from their perspective as I am doing and many times without taking into account many factors about Hive, as I said before, Hive is not only about you but it is true that without you, it would not be the same. Hive would not be the same and in fact there would not be these rewards to "fight" for if they were not present on the platform: Authors, Content Curators ... investors ... are we getting along? In fact Hive does not owe anything to you, but in a way this is a platform in which people are working to expand and attract more public, maybe more public means less rewards ... maybe more public could be increase/decrease in the value of Hive... maybe more public should mean more diversification and balance within the platform, it is true, you should not be a crying diva because you do not get enough rewards, then what will you do? Try to understand how things are? If there is something you don't like try to change it to positive? Or will you keep crying?
Esto es algo más complejo porque la gente comenta desde su perspectiva como yo estoy haciendo y muchas veces sin tener en cuenta muchos factores de Hive, cómo dije anteriormente, Hive no es sólo sobre ti pero es cierto que sin ti, no sería lo mismo. Hive no sería lo mismo y de hecho no habría estas recompensas por la cual "pelearse" si no estuvieran presentes en la plataforma: Autores, Curadores de Contenido… inversores… ¿nos vamos entendiendo? De hecho Hive no te debe nada a ti, pero de cierta forma esta es una plataforma en la cual se está trabajando en expandirse y atraer más público, quizá más publico signifique menos recompensas… quizá más publico podría ser aumento/disminución del valor de Hive… quizá más publico deba significar más diversificaciones y equilibro dentro de la plataforma, es cierto, no debes ser una diva llorona porque no consigues suficientes recompensas, ¿entonces qué harás? ¿tratar de entender cómo son las cosas? ¿si hay algo que no te gusta tratar de cambiarlo a positivo? ¿o seguirás llorando?
Hive is decentralized, but that doesn't mean you'll do what you want. In fact I learned some things here: for example that there are many roles in Hive that without them this would really be nothing. I learned that there are actually rules ... and they are like those little voices in your head when they tell you "I don't think you should do this because it's not right" is almost the same. I learned that if you are going to bring content here, it must be from something you know or your talents, something typical of you and there will be people who will not like it, there will be people who will even downvote you, sometimes it is not even that personal, it is just the people based on their own criteria so... is this decentralization?
Hive es decentralizado, pero eso no significa qué harás lo que tú quieras. De hecho yo aprendí algunas cosas aquí: por ejemplo que hay muchos roles en Hive que sin ellos realmente esto sería nada. Aprendí que de hecho sí hay reglas… y son como esas vocecitas en tu cabeza cuando te dicen "no creo que debas hacer esto porque no está bien" es casi lo mismo. Aprendí que si vas a traer contenido aquí, debe ser de algo que sabes o tus talentos, algo propio de ti y habrá gente que no le gustará, habrá gente que hasta te dará downvote, a veces ni siquiera es tan personal, es sólo la gente basándose en su propio criterio ¿es esto decentralización?
What about me and this State of Entitlement topic? Well, in fact I had a pretty wrong idea of ​​everything, sometimes it happens that you can get used to wanting to receive support or rewards in your content because somehow other people like what you do, but what happens the day that don't you like it? One topic these days is that it's all about the rewards, being here does not guarantee anything, neither support nor rewards, you must build your path yourself and try to tread carefully. Being here is not about that all your content should be rewarded (my subconscious is killing me because it cannot allow me to let myself be so hypocritical and not say that I did not think this way) being rewarded is not a measure of success here, there are more things like really engaging with people, interacting, bonding, appreciating other people's content (yes, you actually contribute to this too) And not just drying Hive to death, maybe most of us came here for the rewards but not It should be the only thing that keeps you here, some people actually do see this as the future, and I daresay I've seen some people see this as a tree that they are caring for because they want to see what is going to come out of all this.
¿qué pasa conmigo y con este tema del State of Entitlement? Bueno, de hecho yo tenía una idea bastante equivocada de todo, a veces sucede que te puedes acostumbrar a querer recibir apoyo o recompensas en tu contenido porque de alguna forma a otras personas les gusta lo que tú haces, ¿pero qué sucede el día que no les agrada? Un tema en estos días es que todo se trate de las recompensas, estar aquí no te garantiza nada, ni apoyo ni recompensas, tú mismo debes construir tu camino y trata de pisar con cuidado. Estar aquí no es sólo para que todo tu contenido sea recompensado (mi subconsciente está matándome porque no puede permitirme dejarme ser tan hipócrita y no decir que yo no pensaba de esta forma) ser recompensado no es una medida de éxito aquí, hay más cosas como realmente involucrarte con la gente, interactuar, crear algunos lazos, apreciar el contenido de otros (sí, tú de hecho también contribuyes en esto) Y no solamente secar a Hive hasta la muerte, tal vez casi todos llegamos aquí por las recompensas pero no debería ser lo único que te mantiene aquí, algunas personas de hecho si ven esto como el futuro, y me atrevo a decir que he visto que algunas personas ven esto como un árbol que están cuidando porque quieren ver qué va a surgir de todo esto.
Sometimes I feel like I stretch out and end up saying nothing. A pretty big part is that @bluemist asks: if you are given absolute power to change one thing on Hive then how will you resolve it?
A veces siento que me extiendo y termino diciendo nada. Una parte bastante importante es que @bluemist pregunta: si te dieran absoluto poder para cambiar una cosa en Hive ¿cómo lo resolverás?
You want my honesty about this, if I had absolute power right now to change just one thing, I think I would make a mess and cause chaos because honestly now I can't think of a solution for everyone to be happy, and to achieve this, it is impossible because there will always be something that for a certain group of people (majority or minority) will not agree. Moving towards another approach, I have always thought that I would like to change the autovotes. Why do autovotes exist in the first place? It's like nobody sees you, it's not even a real audience, lol. Man, nobody is reading you and nobody cares what you post, that is the only clear message I see from that, I think it would be better if you really found out that someone actually read it (I know, not everyone is like that) so what I see about autovotes and it's a bit of the topic we're talking about here, they don't really care about you, they just want the rewards.
Quieres mi honestidad de esto, si yo tuviera absoluto poder ahora mismo para cambiar una sola cosa, creo que haría un desastre y causaría un caos porque honestamente ahora no puedo pensar en una solución para que todos estén felices, y lograr esto, es imposible porque siempre habrá algo que para cierto grupo de personas (mayoría o minoría) no estarán de acuerdo. Yéndome hacia otro enfoque siempre he pensado que me gustaría cambiar los autovotos. ¿Por qué los autovotos existen en primer lugar? Es como que nadie te ve, ni siquiera es un público real, lol. Hombre, nadie está leyéndote y a nadie le importa lo que publiques, ese el único mensaje claro que veo de eso, creo que sería mejor si realmente te enteras de que alguien de hecho lo leyó (ya sé, no todos son así) entonces lo que veo de los autovotos y es un poco del tema de lo que hablamos, realmente no le importas, sólo quieren las recompensas.
And well, although there are many people or curators with a lot of power, I consider that growing your account is also a way to help improve things here, although if you do not have money to invest and you only do it through regular means such as creating content, This can get a little slow, although the only advice I can provide on this is to be consistent at least until people have other ways to grow their account and voting power to mitigate this issue of reward distribution.
Y bueno, aunque haya muchas personas o curadores con mucho poder, considero que hacer crecer tu cuenta también es una forma de ayudar a mejorar las cosas aquí, aunque si no tienes dinero para invertir y sólo lo haces por los medios regulares como crear contenido, esto se puede volver un poco lento, aunque el único consejo que puedo aportar sobre esto es ser consistentes al menos hasta que las personas tengan otras formas de crecer su cuenta y su poder de voto para mitigar este asunto de la distribución de recompensas.
I will leave this post until here, knowing that perhaps I missed many issues to comment or talk about, but again I clarify, this is from my point of view, from my experience, from what I have seen and what I have lived, I cannot speak in a broad or general sense if I'm not completely familiar with it.
Dejaré este post hasta acá, sabiendo que quizá me faltaron muchos temas por comentar o hablar al respecto, pero nuevamente aclaro, esto es desde mi punto de vista, desde mi experiencia, desde lo que yo he visto y lo que he vivido, no puedo hablar desde un sentido amplio o general si no estoy completamente familiarizada con eso.