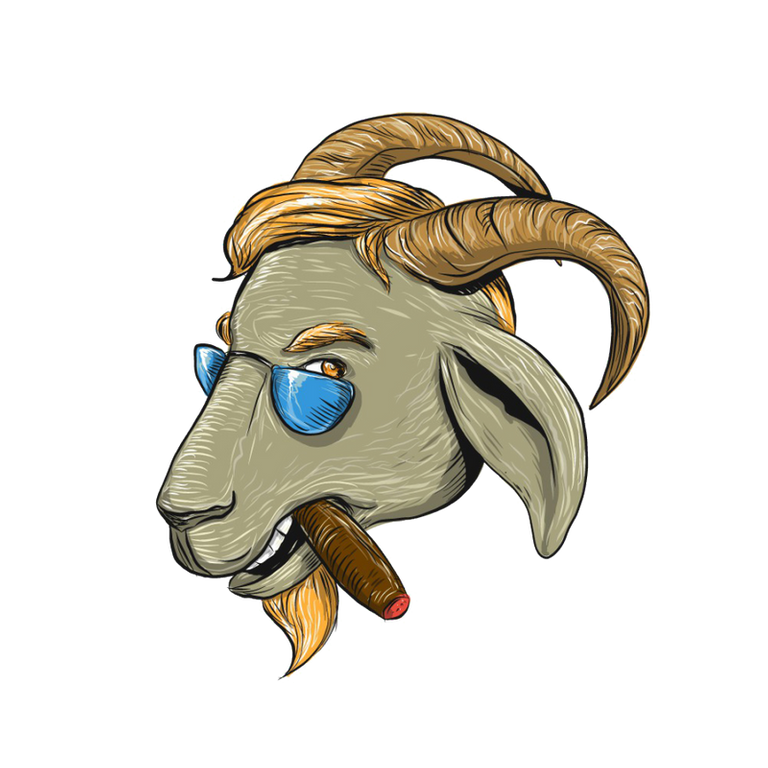 Hello everyone, today I'm going explain you the functions of my new bot, but before that I'll explain where he lives.
The-Goat lives in the GoatGang Discord Server, that is inhabited by users who love games, cryptos, and most importantly, goats.
*GOAT = The Greatest Of All Time
Hola a todos, hoy os voy a mostrar las funciones que tiene mi nuevo bot, pero antes de eso os voy a explicar donde vive.
The-Goat vive en el servidor de Discord GoatGang, este servidor esta habitado por usuarios amantes de los juegos, de las criptomonedas y sobre todo de las cabras.
*GOAT = The Greatest Of All Time
The functions that The-goat has right now are:
Las funciones que ahora mismo sabe hacer The-Goat son :
Every 2 hours it sends a message (only if it's not alone in the server) reminding about the giveaways.
Cada 2 horas envía un mensaje (siempre y cuando no esté solo en el servidor) recordando los giveaway.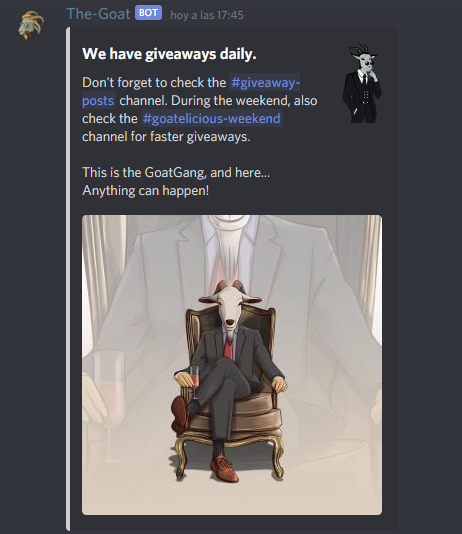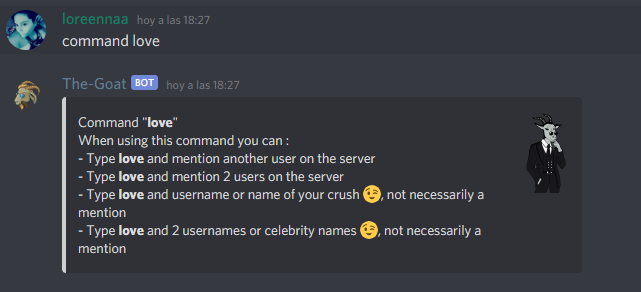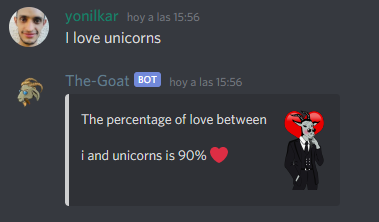 It tells you the value of one or several cryptos
Te dice el valor de una o varias criptomonedas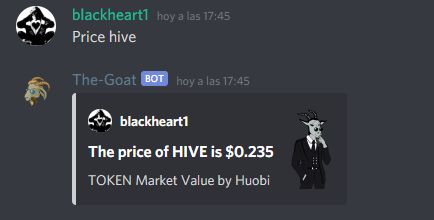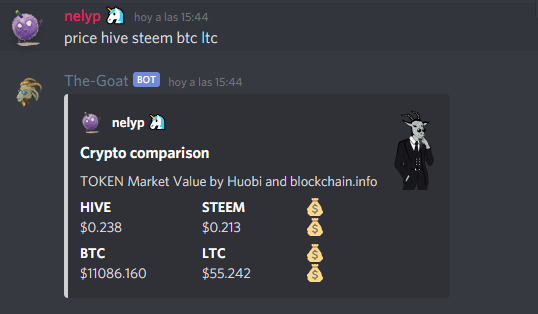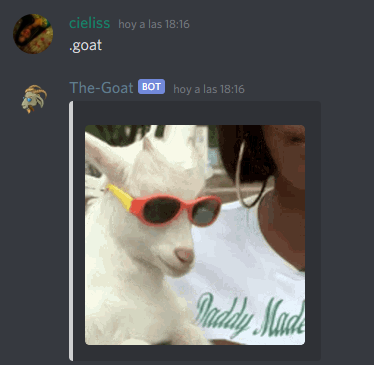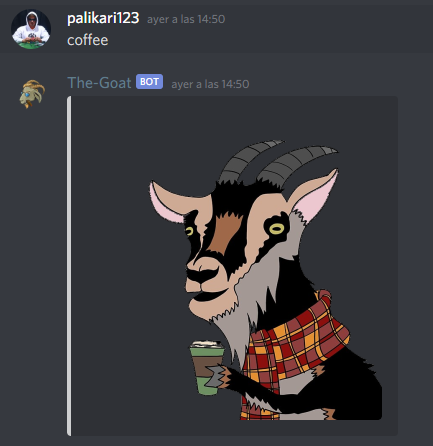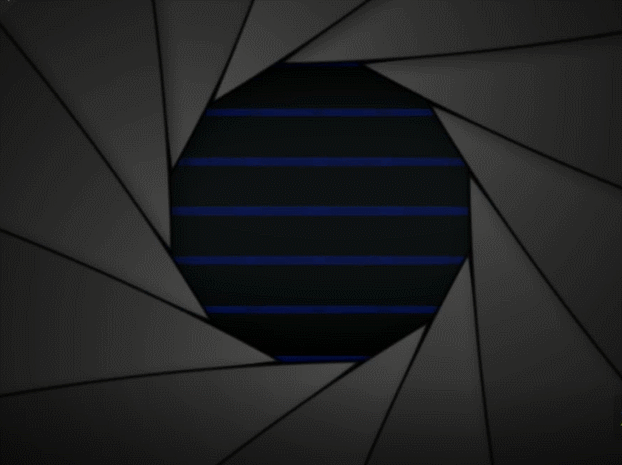 Join the server / Únete al servidor