𝐻𝑜𝓁𝒶, 𝒷𝒾𝑒𝓃𝓋𝑒𝓃𝒾𝒹𝑜𝓈 𝒶 𝓂𝒾 𝒷𝓁𝑜𝑔/𝐻𝑒𝓁𝓁𝑜, 𝓌𝑒𝓁𝒸𝑜𝓂𝑒 𝓉𝑜 𝓂𝓎 𝒷𝓁𝑜𝑔
Made with Canva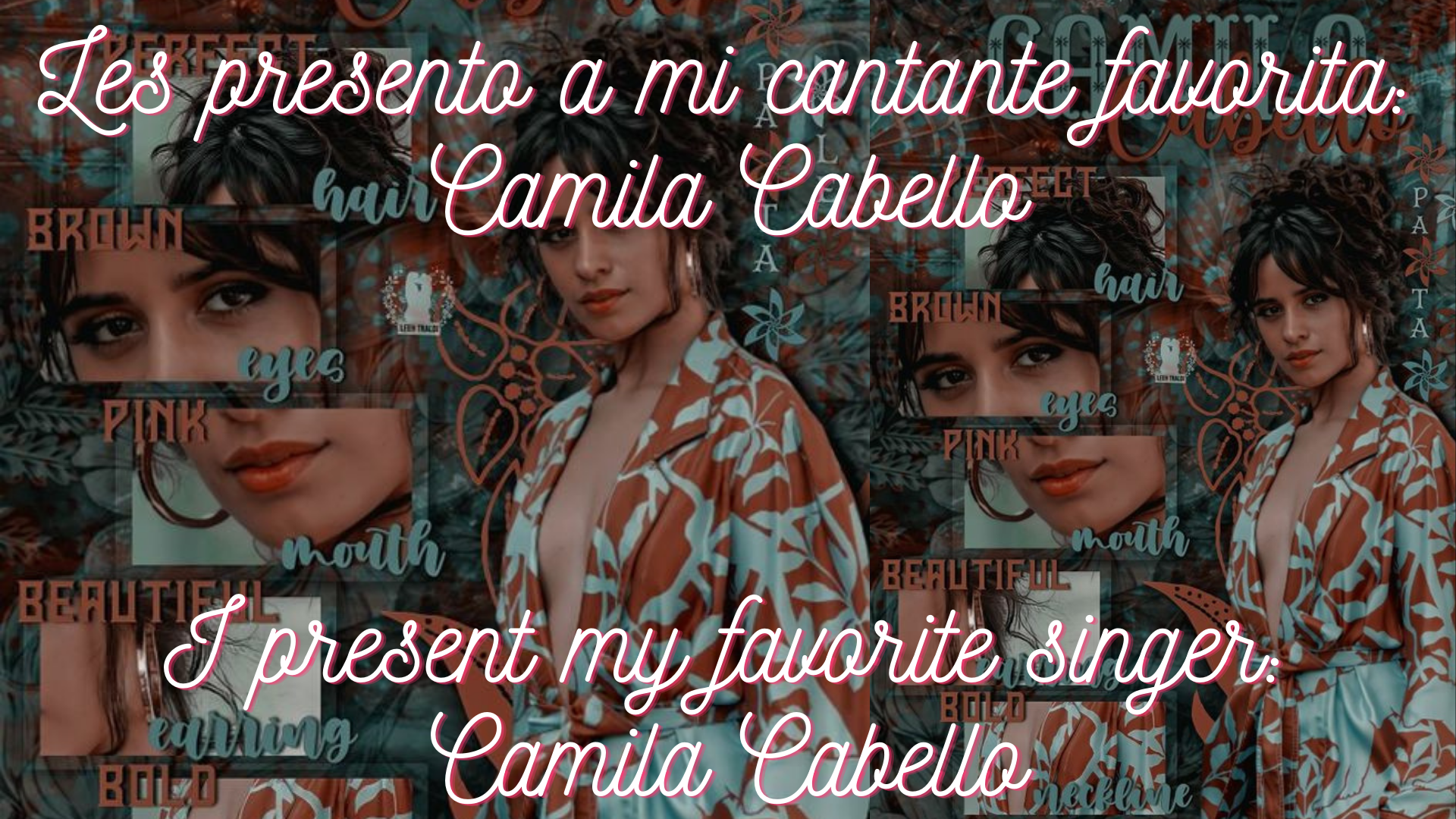 Español
English

Hola comunidad de Hive, espero que se encuentren bien, hoy les vengo a hablar de mi cantante favorita Camila Cabello.
Hello Hive community, I hope you are well, today I come to talk about my favorite singer Camila Cabello.
Fuente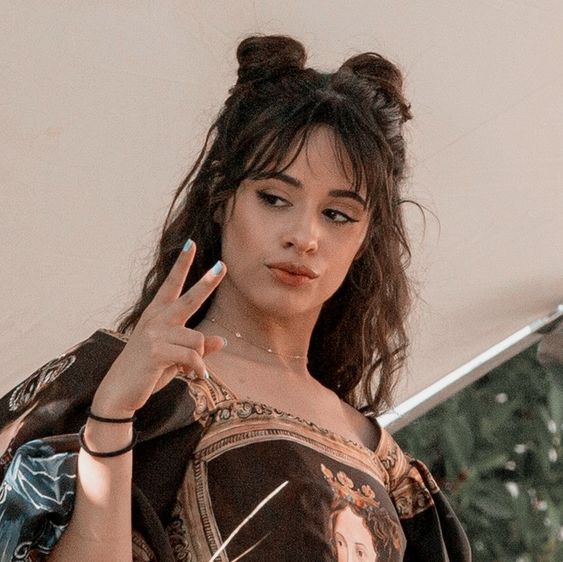 ¿𝓠𝓾𝓲é𝓷 𝓮𝓼 𝓒𝓪𝓶𝓲𝓵𝓪 𝓒𝓪𝓫𝓮𝓵𝓵𝓸?--------𝓦𝓱𝓸 𝓲𝓼 𝓒𝓪𝓶𝓲𝓵𝓪 𝓒𝓪𝓫𝓮𝓵𝓵𝓸?
Para los que no la conocen, su nombre completo es Karla Camila Cabello Estrabao, ella nació en Cojímar, Cuba el 3 de marzo de 1997, actualmente tiene 24 años, audiciono en The X Factor cuando tenía 15 años, quedo en un grupo llamado Fifth Harmony y luego el 18 de diciembre de 2016 se salió del grupo para comenzar su carrera como solista.
For those who don't know her, her full name is Karla Camila Cabello Estrabao, she was born in Cojímar, Cuba on March 3, 1997, she is currently 24 years old, she auditioned in The X Factor when she was 15 years old, she was in a group called Fifth Harmony and then on December 18, 2016, she left the group to start her solo career.
𝓛𝓪 𝓯𝓪𝓶𝓲𝓵𝓲𝓪 𝓭𝓮 𝓒𝓪𝓶𝓲𝓵𝓪--𝓒𝓪𝓶𝓲𝓵𝓪'𝓼 𝓯𝓪𝓶𝓲𝓵𝔂
Hija de Alejandro Cabello y Sinuhé Estrabao. Tiene una hermana que se llama Sofía y es menor que ella. Tiene dos nacionalidades, mexicana gracias a su padre y cubana gracias a su madre.
Daughter of Alejandro Cabello and Sinuhé Estrabao. She has a sister named Sofía and is younger than her. She has two nationalities, Mexican thanks to her father and Cuban thanks to her mother.
Fuente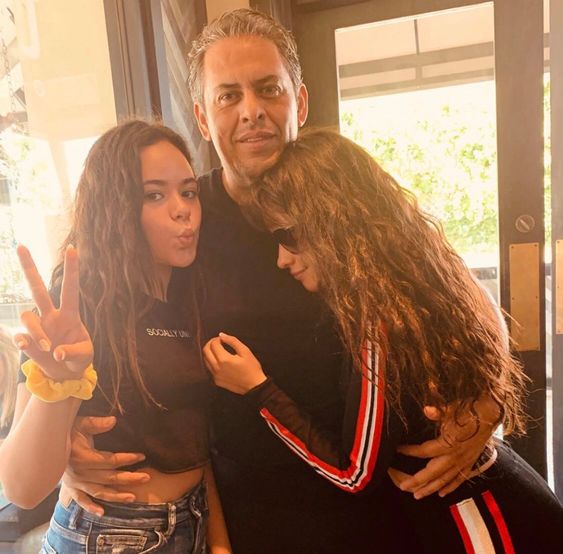 Camila con su mamá y su hermana/Camila with her mom and her sister Fuente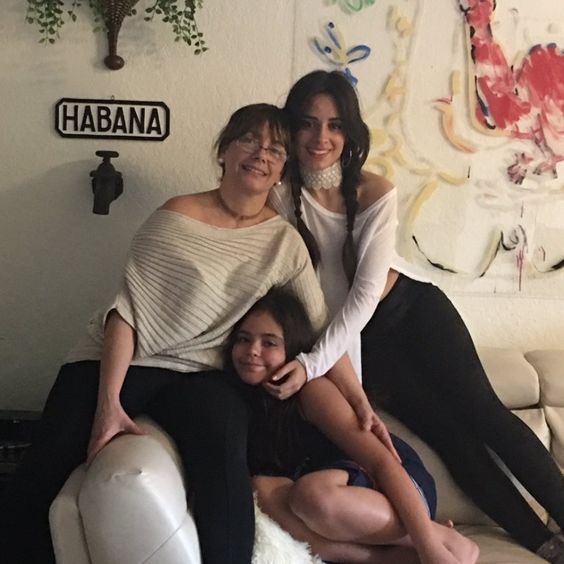 Camila y su hermana/Camila and her sister Fuente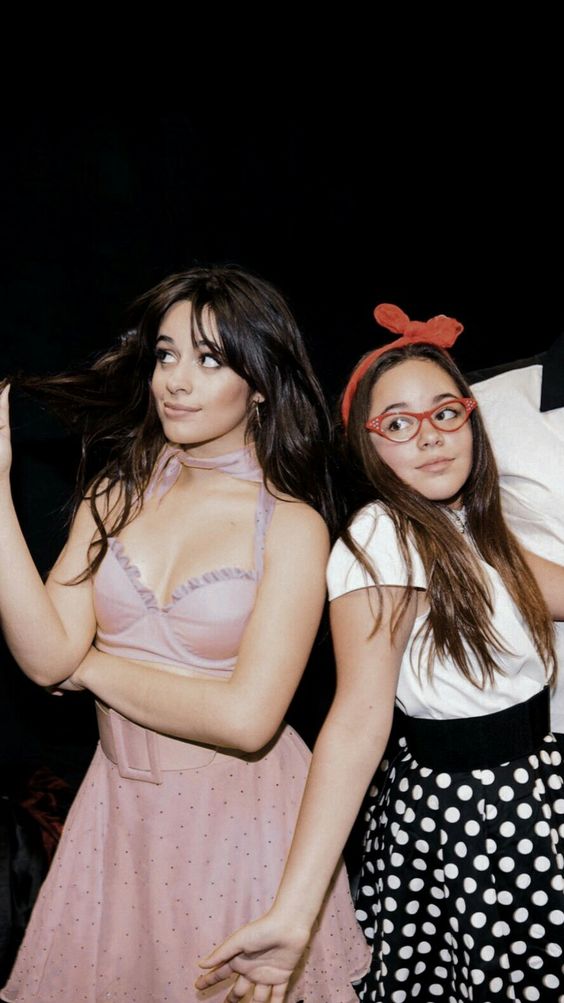 Fuente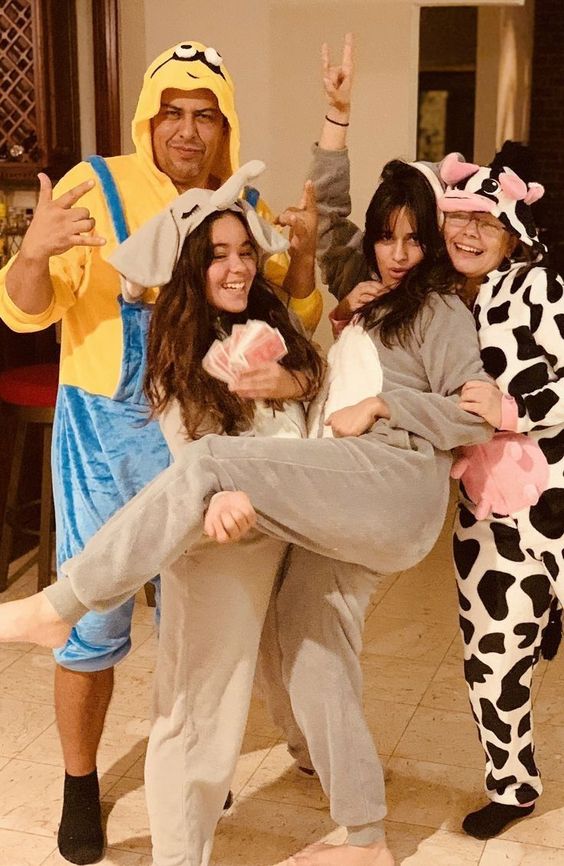 𝓗𝓪𝓫𝓵𝓮𝓶𝓸𝓼 𝓭𝓮 𝓵𝓪𝓼 𝓬𝓸𝓼𝓪𝓼 𝓺𝓾𝓮 𝓒𝓪𝓶𝓲𝓵𝓪 𝓶𝓮 𝓱𝓪 𝓮𝓷𝓼𝓮ñ𝓪𝓭𝓸!
𝓛𝓮𝓽'𝓼 𝓽𝓪𝓵𝓴 𝓪𝓫𝓸𝓾𝓽 𝓽𝓱𝓮 𝓽𝓱𝓲𝓷𝓰𝓼 𝓒𝓪𝓶𝓲𝓵𝓪 𝓱𝓪𝓼 𝓽𝓪𝓾𝓰𝓱𝓽 𝓶𝓮!
Las cosas que Camila me ha enseñado es que tenemos que practicar para ser mejores personas cada día, ser la mejor versión de nosotros mismos, que no siempre vamos a estar bien, todos tenemos nuestros altibajos, pero aun así siempre tenemos que tratar de salir adelante, me enseño que nunca debo rendirme, que siempre debo luchar por mis sueños. Camila me mostró lo importante que es el amor propio y que es muy importante amarme a mí misma, se lo agradezco de todo ❤️ porque de alguna u otra forma siempre ha estado ahí para sanar mis heridas.
The things that Camila has taught me is that we have to practice being better people every day, to be the best version of ourselves, that we are not always going to be ok, we all have our ups and downs, but even so we always have to try to get ahead, she taught me that I should never give up, that I should always fight for my dreams. Camila showed me how important self-love is and that it is very important to love myself, I thank her for everything <3 because in some way or another she has always been there to heal my wounds.

Camila es muy importante para mí, la sigo desde que tenía 9 años, ahorita tengo 16, simplemente ella y su música son el escape que necesito cuando me siento triste, ella me ayudo a seguir adelante cuando estaba a punto de rendirme y hasta el sol de hoy me sigue ayudando a luchar contra mis inseguridades, sin duda alguna ella es la luz en mi oscuridad.
Camila is very important to me, I follow her since I was 9 years old, now I'm 16, simply her and her music are the escape I need when I feel sad, she helped me to move forward when I was about to give up and to this day she still helps me to fight my insecurities, without a doubt she is the light in my darkness.
Fuente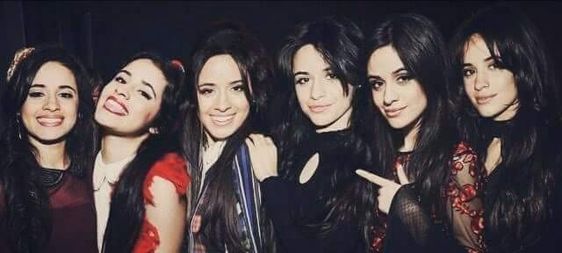 𝓗𝓪𝓫𝓵𝓮𝓶𝓸𝓼 𝓭𝓮 𝓵𝓪 𝓿𝓸𝔃 𝓭𝓮 𝓒𝓪𝓶𝓲𝓵𝓪/𝓛𝓮𝓽'𝓼 𝓽𝓪𝓵𝓴 𝓪𝓫𝓸𝓾𝓽 𝓒𝓪𝓶𝓲𝓵𝓪'𝓼 𝓿𝓸𝓲𝓬𝓮
Camila Cabello es una soprano lírica ligera, lo que significa que "𝒕𝒊𝒆𝒏𝒆 𝒖𝒏𝒂 𝒗𝒐𝒛 𝒎𝒂́𝒔 𝒈𝒓𝒂𝒏𝒅𝒆 𝒒𝒖𝒆 𝒖𝒏𝒂 𝒔𝒐𝒖𝒃𝒓𝒆𝒕𝒕𝒆, 𝒑𝒆𝒓𝒐 𝒂𝒖́𝒏 𝒑𝒐𝒔𝒆𝒆 𝒖𝒏𝒂 𝒄𝒖𝒂𝒍𝒊𝒅𝒂𝒅 𝒋𝒖𝒗𝒆𝒏𝒊𝒍". Su rango vocal va desde el semitono C3 a Eb6 (3 octavas y 1 nota). También tiene un cómodo registro más bajo, y puede adoptar un tono grave (en Never Be The Same), y también adoptar una calidad bien redondeada y agradable (en Real Friends).
Camila Cabello is a light lyric soprano, which means she "𝒉𝒂𝒔 𝒂 𝒃𝒊𝒈𝒈𝒆𝒓 𝒗𝒐𝒊𝒄𝒆 𝒕𝒉𝒂𝒏 𝒂 𝒔𝒐𝒖𝒃𝒓𝒆𝒕𝒕𝒆 𝒃𝒖𝒕 𝒔𝒕𝒊𝒍𝒍 𝒑𝒐𝒔𝒔𝒆𝒔𝒔𝒆𝒔 𝒂 𝒚𝒐𝒖𝒕𝒉𝒇𝒖𝒍 𝒒𝒖𝒂𝒍𝒊𝒕𝒚." Her vocal range is from semitone C3 to Eb6 (3 octaves and 1 note).She also has a comfortable lower register, and she can take on a gravelly tone (in Never Be The Same), and also take on a well-rounded and pleasant quality (in Real Friends).

Su rango de voz también es impresionante, con una calidad ligera y clara, y bastante llena y más realzada a medida que sube de rango. Canta la parte alta de su rango con un falsete, con una calidad aérea y ligera (en Never Be The Same). Puede pasar de un rango a otro cómodamente y sin esfuerzo (como lo hace en In The Dark).
Her belting range is also impressive, having a light and clear quality, and quite full and more enhanced as it climbs up the range.She sings the high part of her range with a falsetto, having a airy and light quality (in Never Be The Same). She can switch between different ranges comfortably and effortlessly (in In The Dark).
En lo personal me gusta mucho su voz porque transmite sus emociones por medio de esta y puede variar su tono y estilo rápidamente. Además, su voz es muy notable y destaca claramente.
Personally, I really like her voice because she has a kind of raw quality to it, and she can vary her tone and style quickly. Also, as mentioned, her voice is very remarkable and stands out clearly.
A continuación voy a dejar una serie de videos en los que podemos apreciar el increíble rango vocal que posee Camila.
Below is a series of videos in which we can appreciate the incredible vocal range that Camila possesses.
Este de aquí no está disponible aquí, pero si en youtube, vayan a verlo, no se van a arrepentir/This one is not available here, but it is available on YouTube, go check it out, you won't regret it.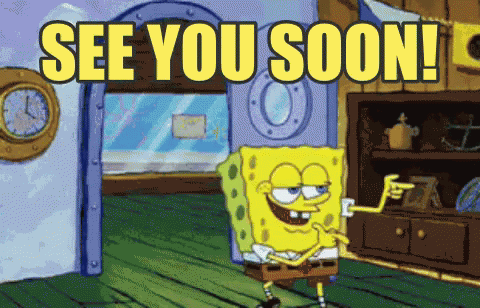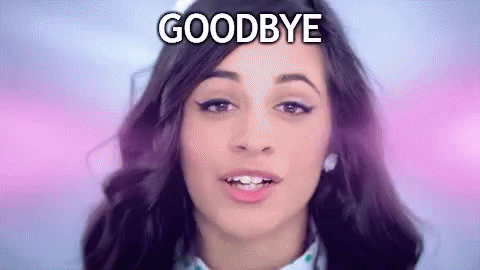 𝐆𝐫𝐚𝐜𝐢𝐚𝐬 𝐩𝐨𝐫 𝐥𝐞𝐞𝐫, 𝐧𝐨𝐬 𝐯𝐞𝐦𝐨𝐬 𝐞𝐧 𝐦𝐢 𝐩𝐫ó𝐱𝐢𝐦𝐨 𝐛𝐥𝐨𝐠 | 𝐓𝐡𝐚𝐧𝐤𝐬 𝐟𝐨𝐫 𝐑𝐞𝐚𝐝𝐢𝐧𝐠, 𝐬𝐞𝐞 𝐲𝐨𝐮 𝐢𝐧 𝐦𝐲 𝐧𝐞𝐱𝐭 𝐛𝐥𝐨𝐠.