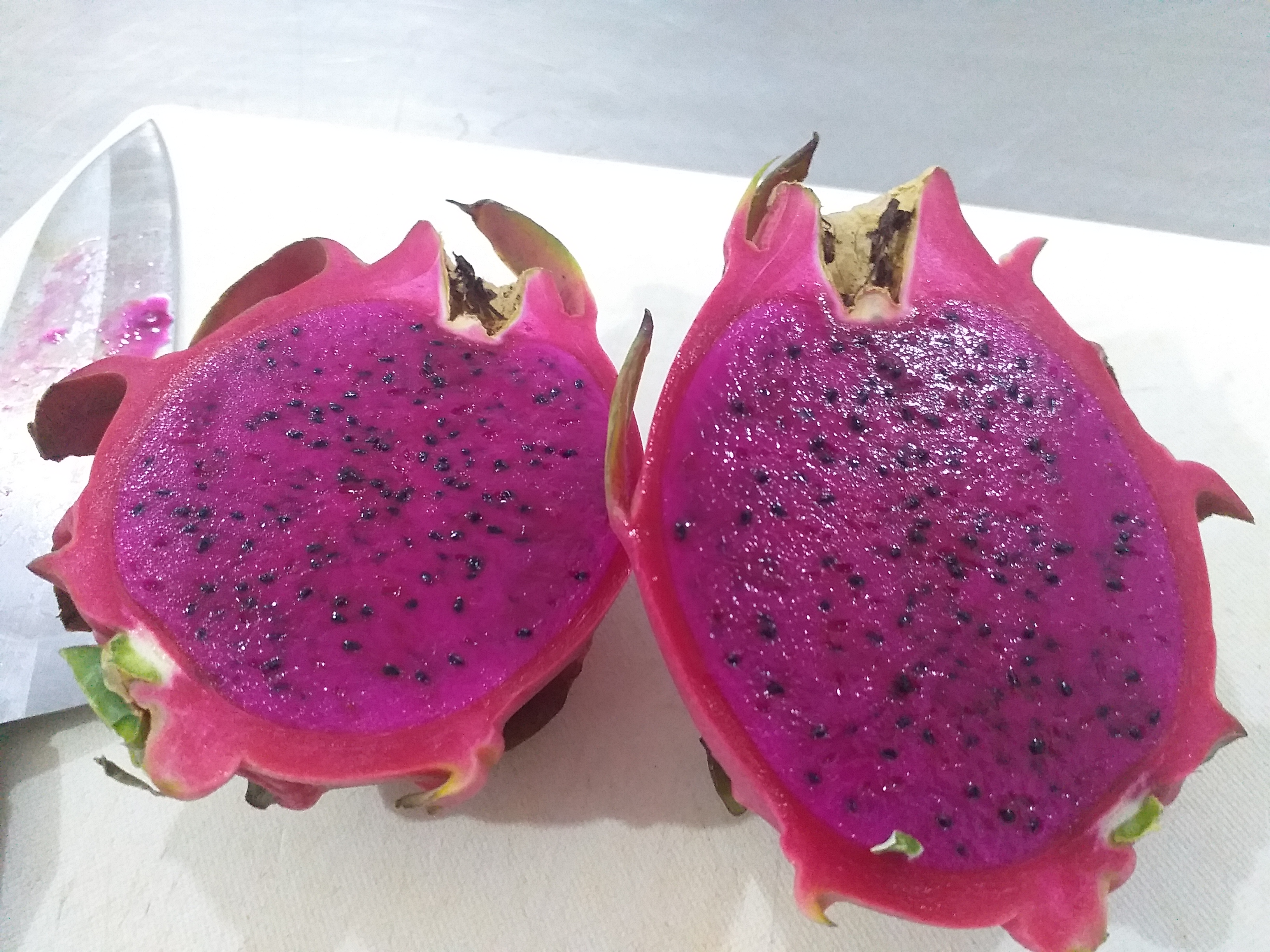 Hello everyone! Look what I have today, look at this eye catching fruit that I just bought from my neighbor. This pink color and seedy fruit is called "Dragon Fruit or Pitaya", my neighbor is selling this for 200php or less than 4usd per 1 kilogram. I only bought 1/2kg because I don't want to regret buying many if ever I don't like the taste Lol, this is my first time to buy and eat dragon fruit so I really don't have any idea about the taste and texture of this fruit.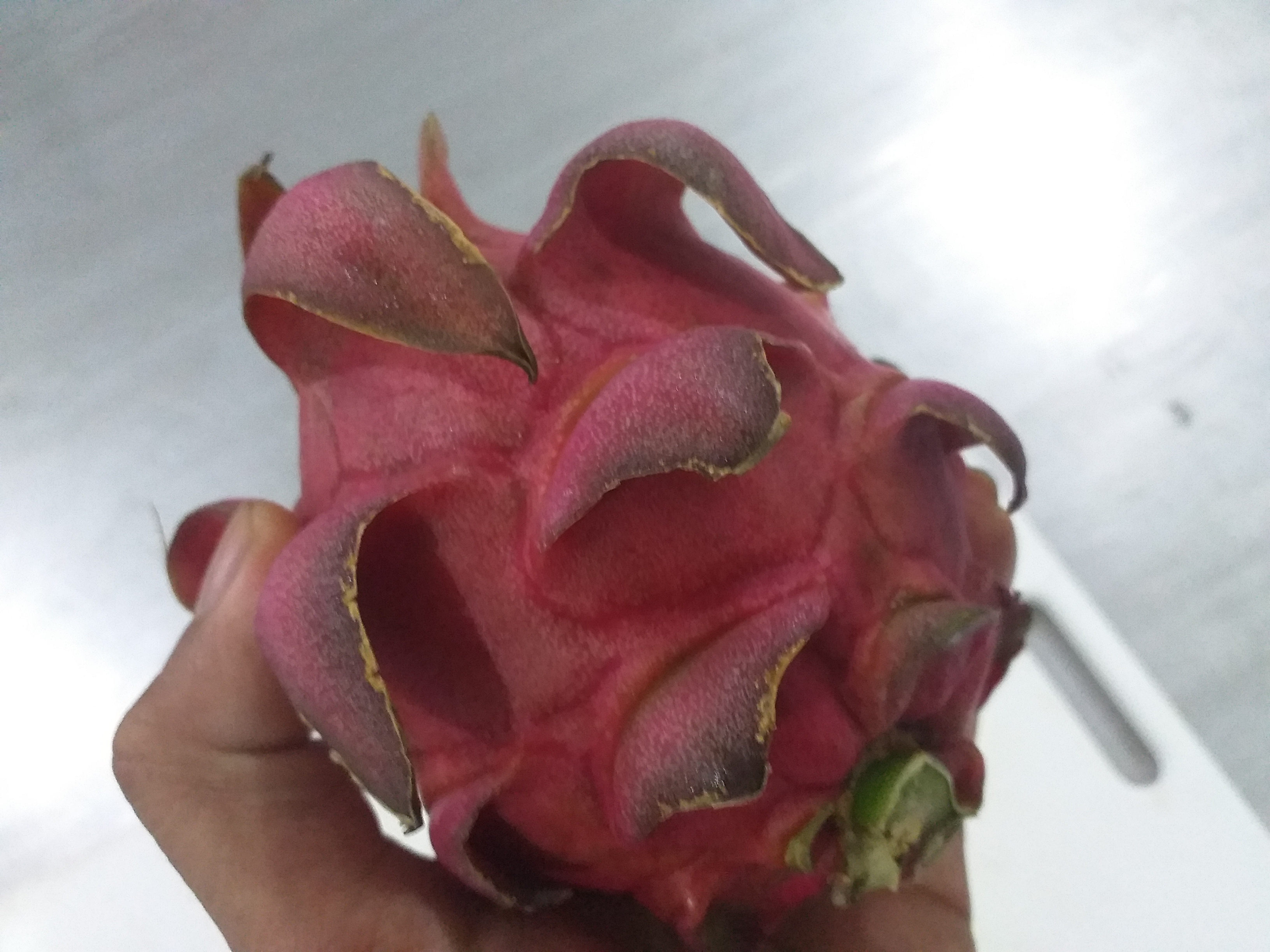 Health benefits
and also my neighbor said that this fruit has so many health benefits so I get a little curious that's why I google it and I found out that this fruit is a high in nutrients, fiber and magnesium and this fruit can also strengthen your immune system so there is no doubth that this is one of the healthiest fruit out there.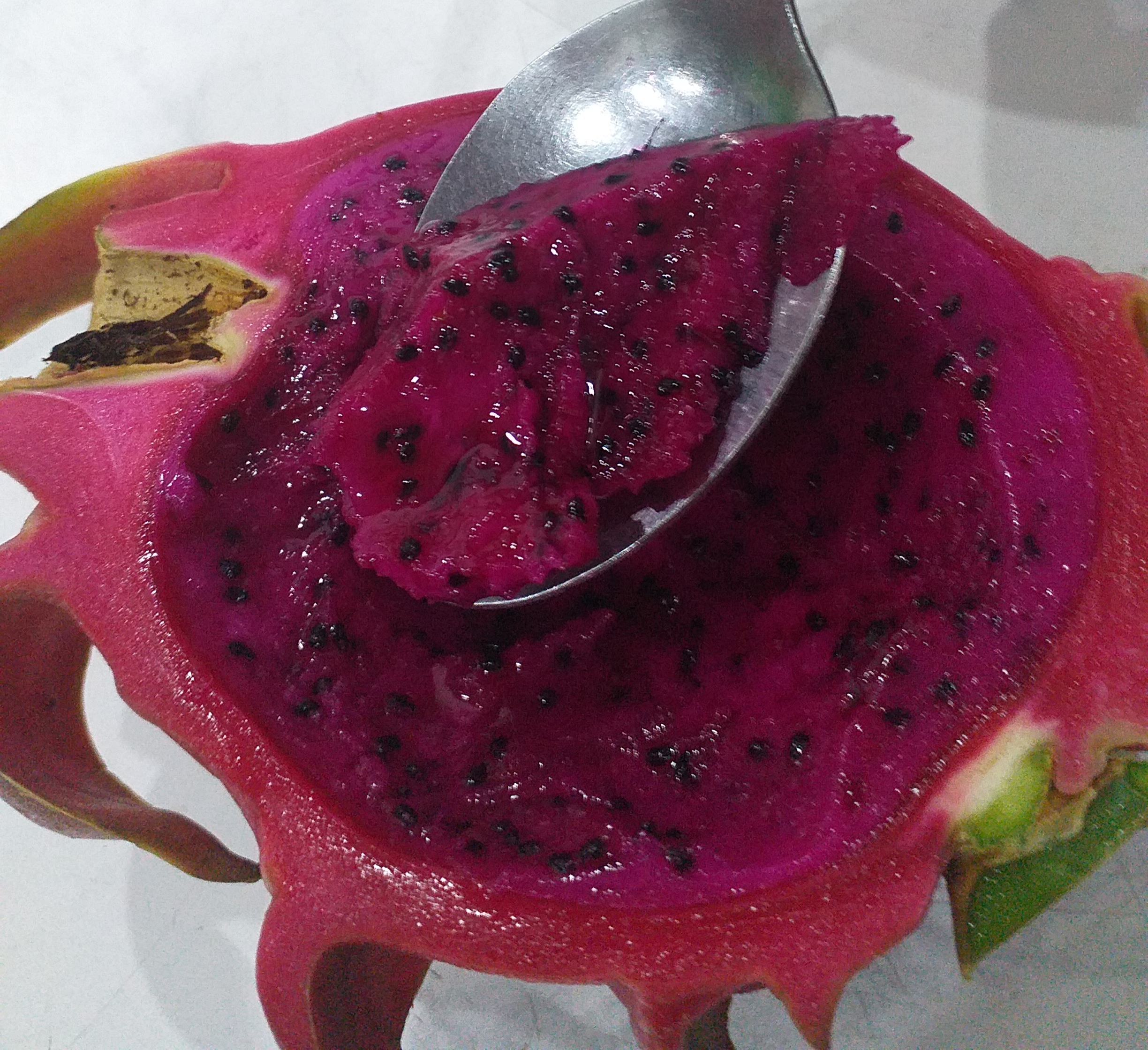 Taste and texture
The taste of this fruit is a little sweet and sour well I really can't describe the taste but its taste and texture is a little bit similar to kiwi with crunchy and edible tiny seeds.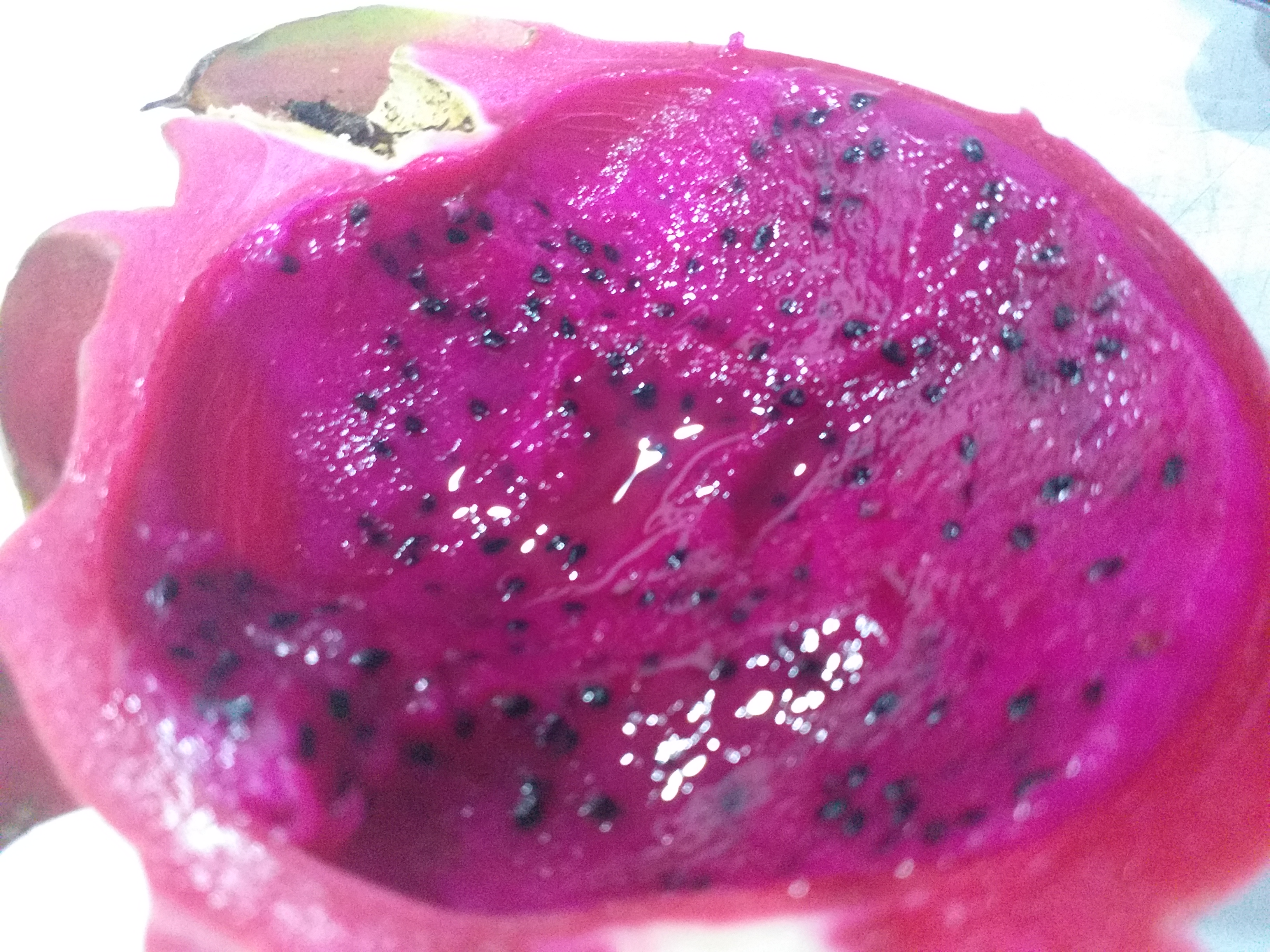 For me the taste of dragon fruit is not bad but not that good also, the looks of this fruit is more punchy than its taste, but just like what I said for me the taste is not bad plus it has a very nice watery texture and a lot of health benefits so this Dragon Fruit is also worth a try.
---
---
That's all... by the way thank you for your time spent reading this, till my next post ^^