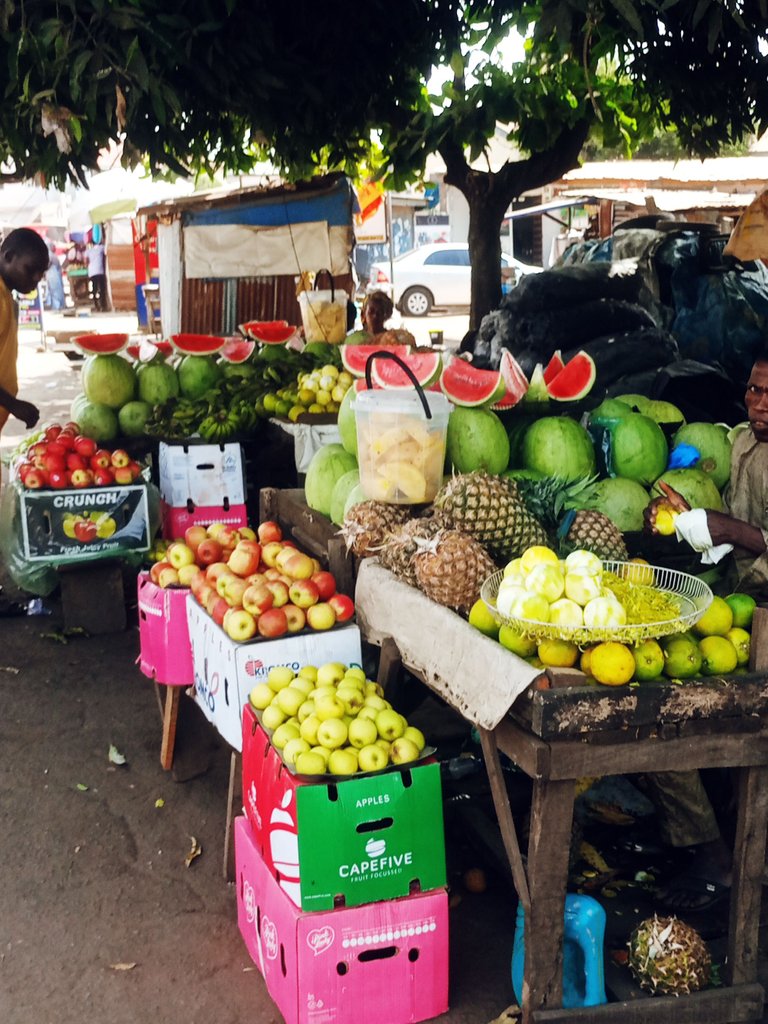 Hello Hivers 💕💘,
Living a very good healthy life must be an accomplished with so many factors in which can be in a negative way or a positive way for some courses which we did in the university which also reflect more even when we are out into the world. This causes show us how to embrace natural fruit and also utilise it in a very meaningful way which will bring the positive impact of the nutrients into the body without any negative impact. There are so many people who believe that when they consume or eat food that is all they need to accomplish a very good healthy lifestyle. I wouldn't say this is not possible we know ourselves and also understand our body system from each other but nevertheless it is some culture that before you eat your breakfast you need to consume slight fruit such as watermelon, apple and also bananas.
like I said earlier it depends on our body system and also how we understand it more. like I know some set of people who actually very early in the morning they consume two glass of water before they take their first meal it is known that this will flush out the tercek minerals or substance in the body at first before they consume any type of food for the day. So we all understood ourselves better but on the other hand consuming fruit is a very healthy lifestyle.
I went to this particular fruit street-shop which is a long Lajonrin in Ilorin town. this man actually arrived few days ago from the northern part of Nigeria Which is called Zamfara state. He came back not quite long and also he is back with all kinds of fruits which can be consumed regularly and also to make a day going so well. I got there and I took so many pictures which will interest you and also and lie to you more on how you can go about consuming fruit of different type with nutrients.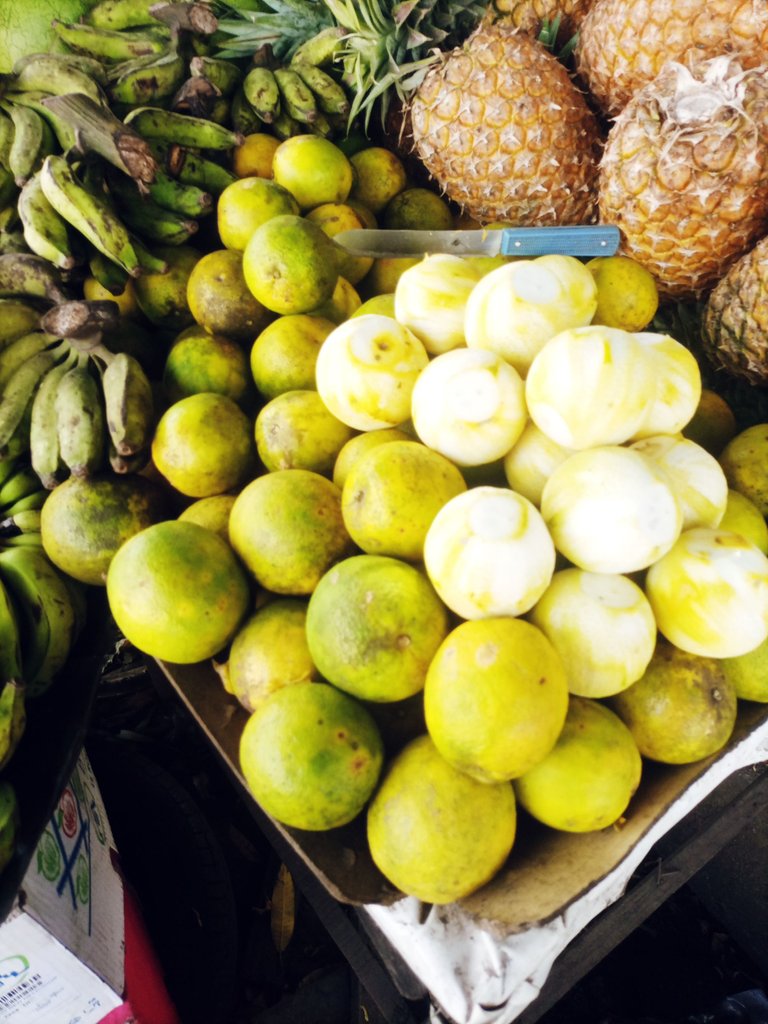 the likes of the oranges and also pineapple. This has always been a very good source of vitamin c for Orange. and I call it first class because whenever I consume this type of fruit instantly I feel so relieved and also refreshed.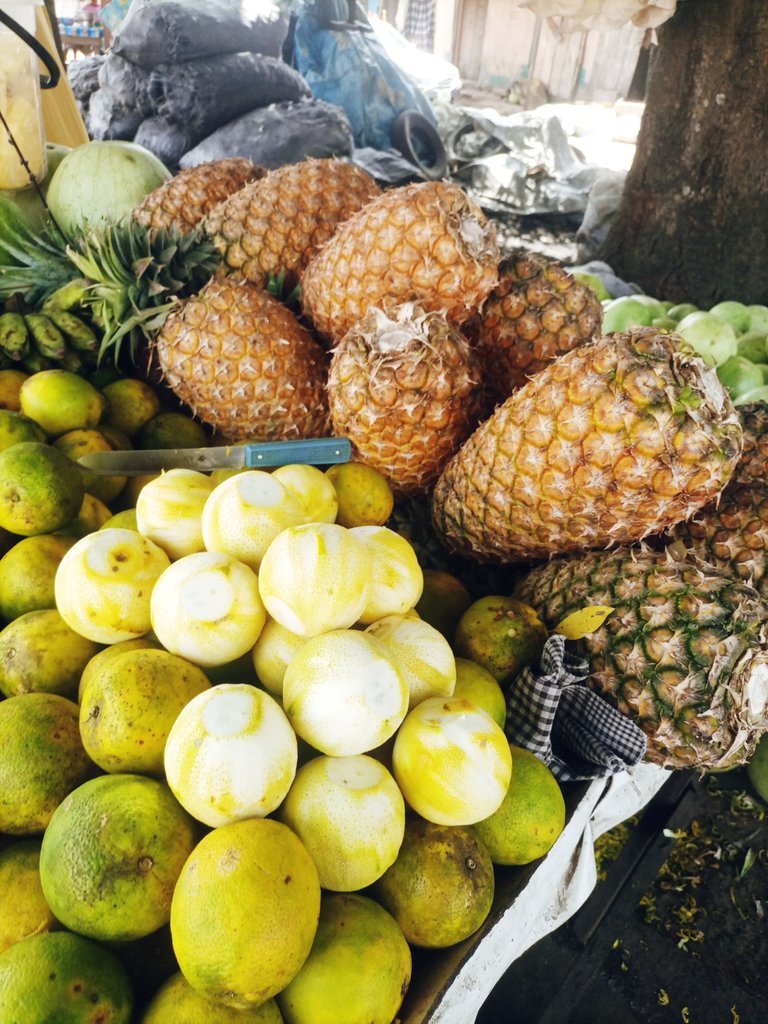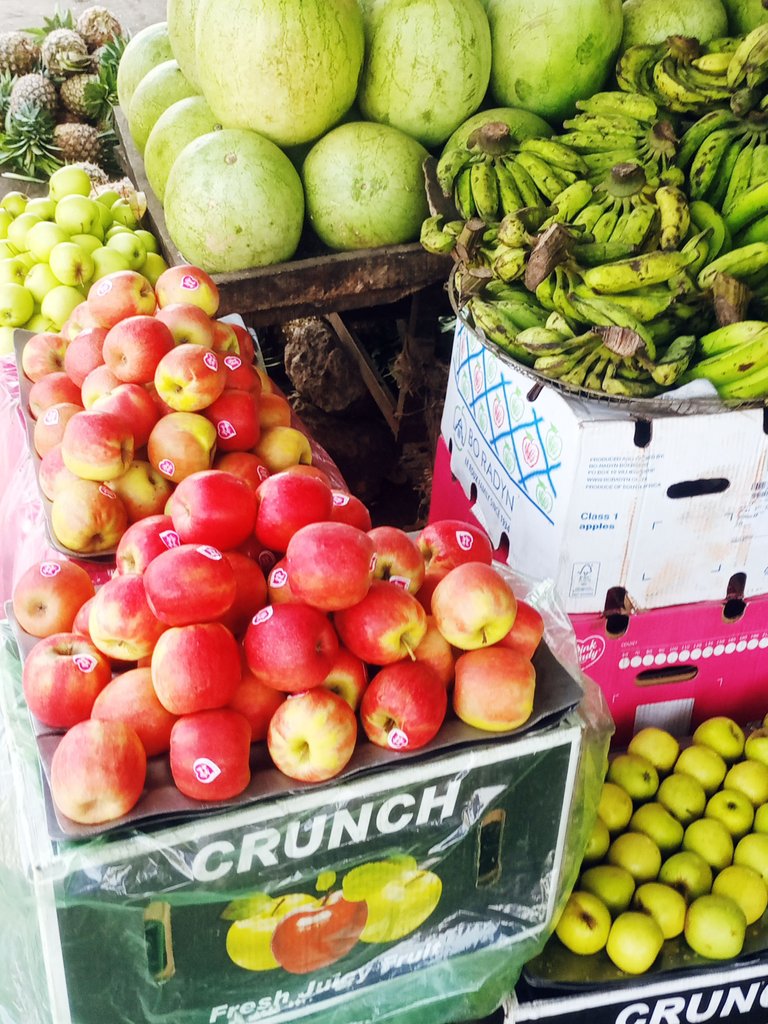 The bananas and also apple.
We have different types of interest in fruit but I would like to say they are the different types of nutrients from different types of fruits we consume in a daily weekly or twice in a week or three times in a week. It's always reflect in our body skin and also our growth for Young ones. Apples are also a very good source of vitamins. Although nowadays it is very cost.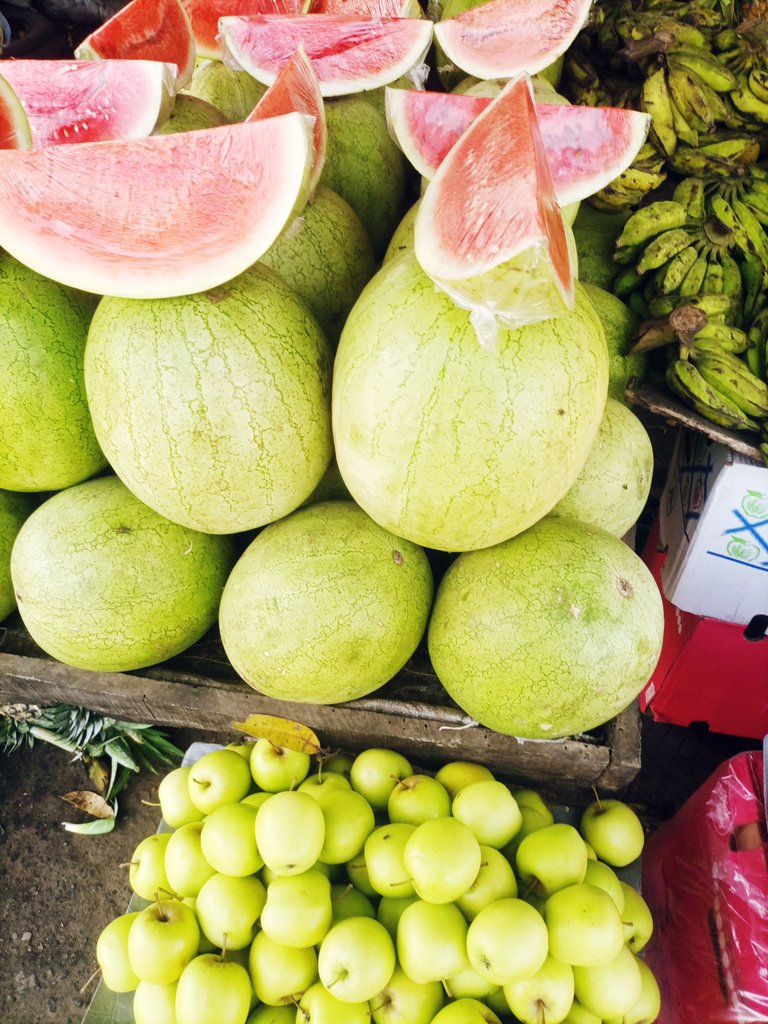 It is always a very good source of vitamin as well when you eat a very ripe watermelon wait even the back coat of it.
It is also said that the seed of watermelon cures so many diseases such as cancer and also diabetes for those who do not know about this.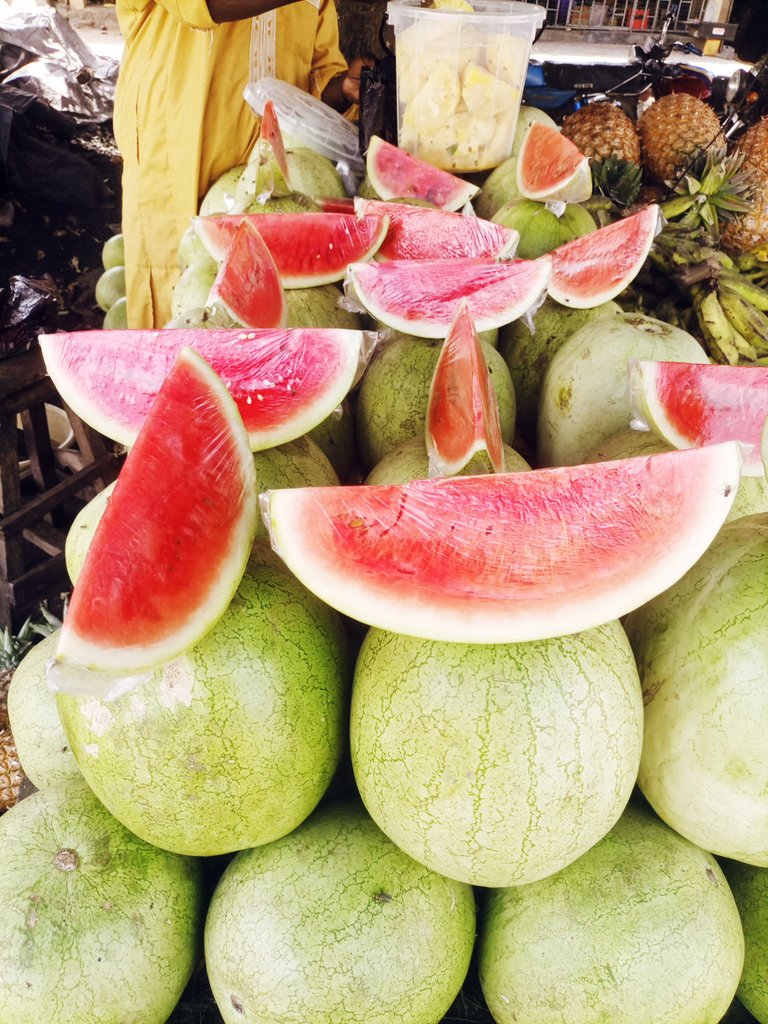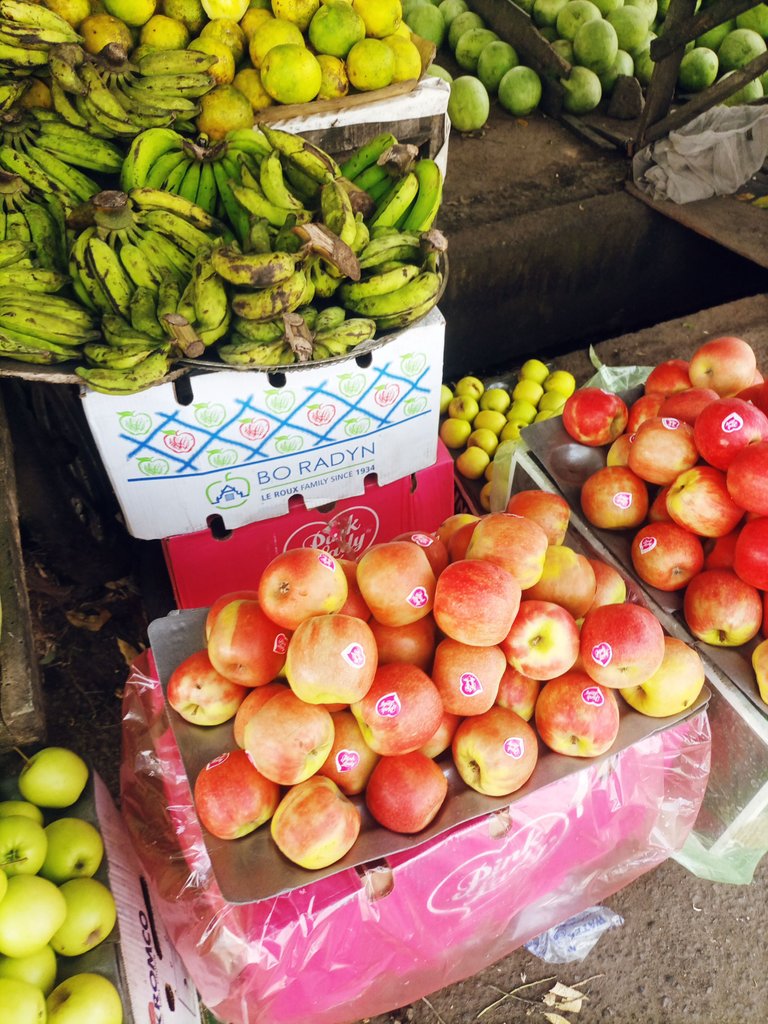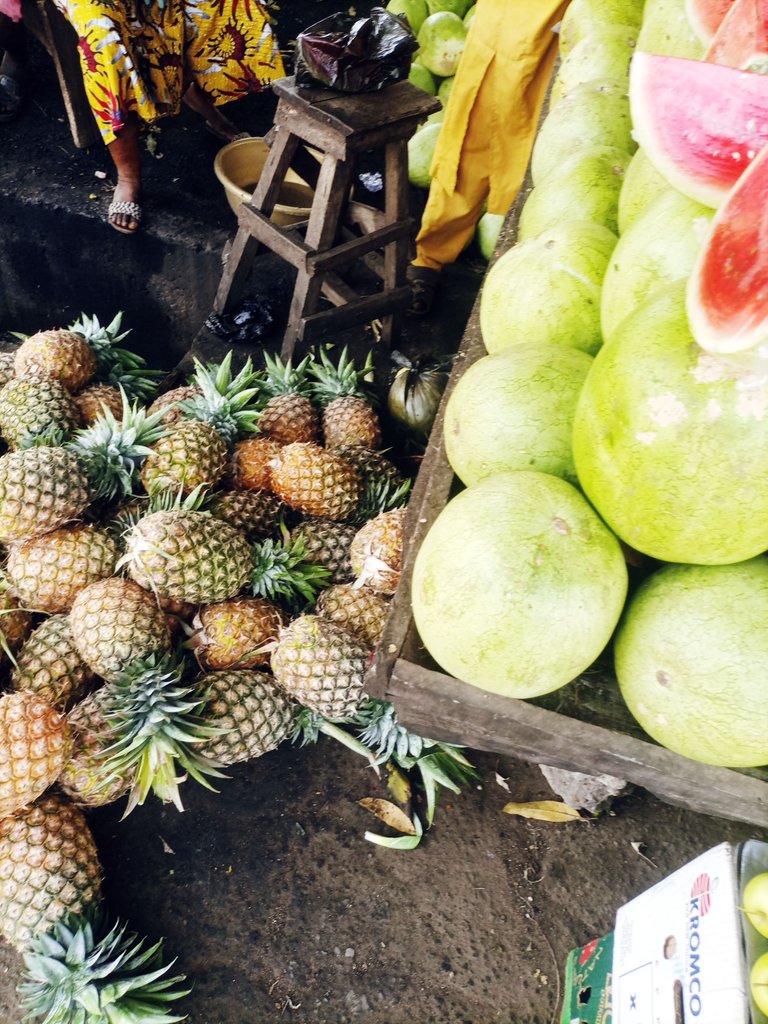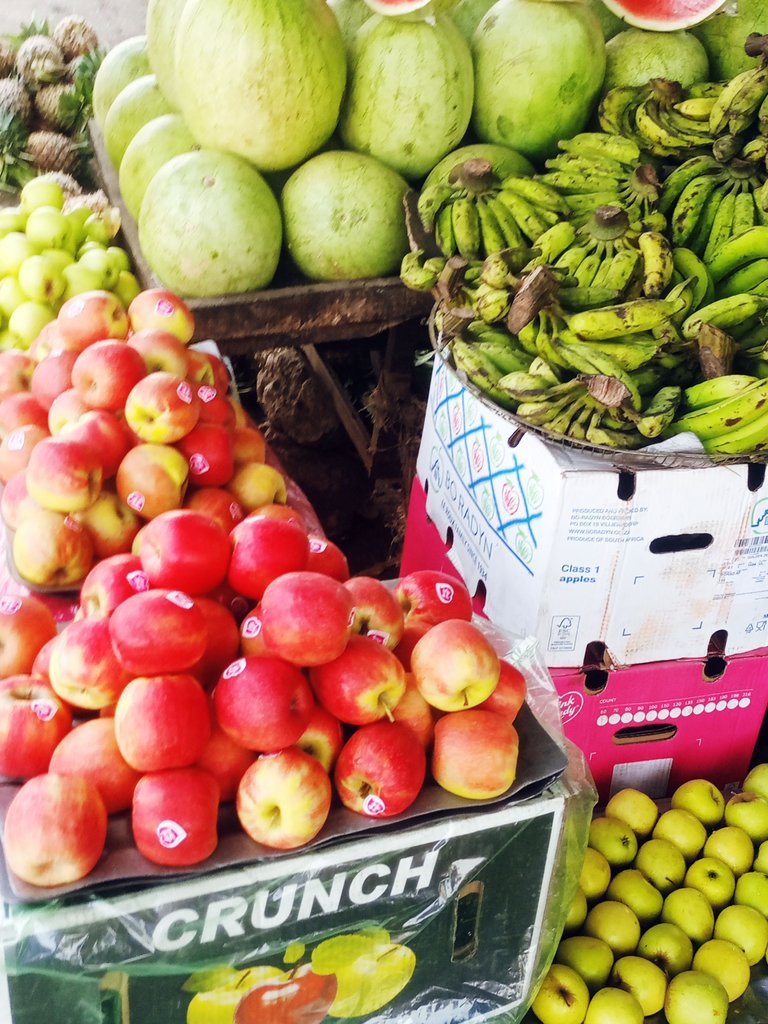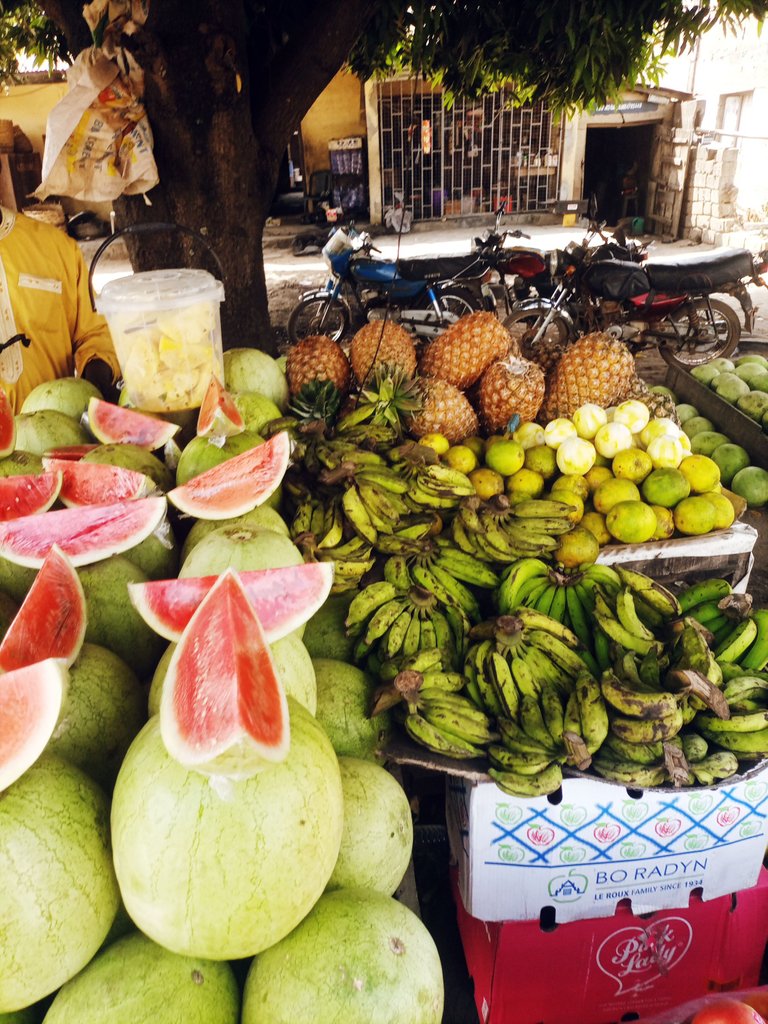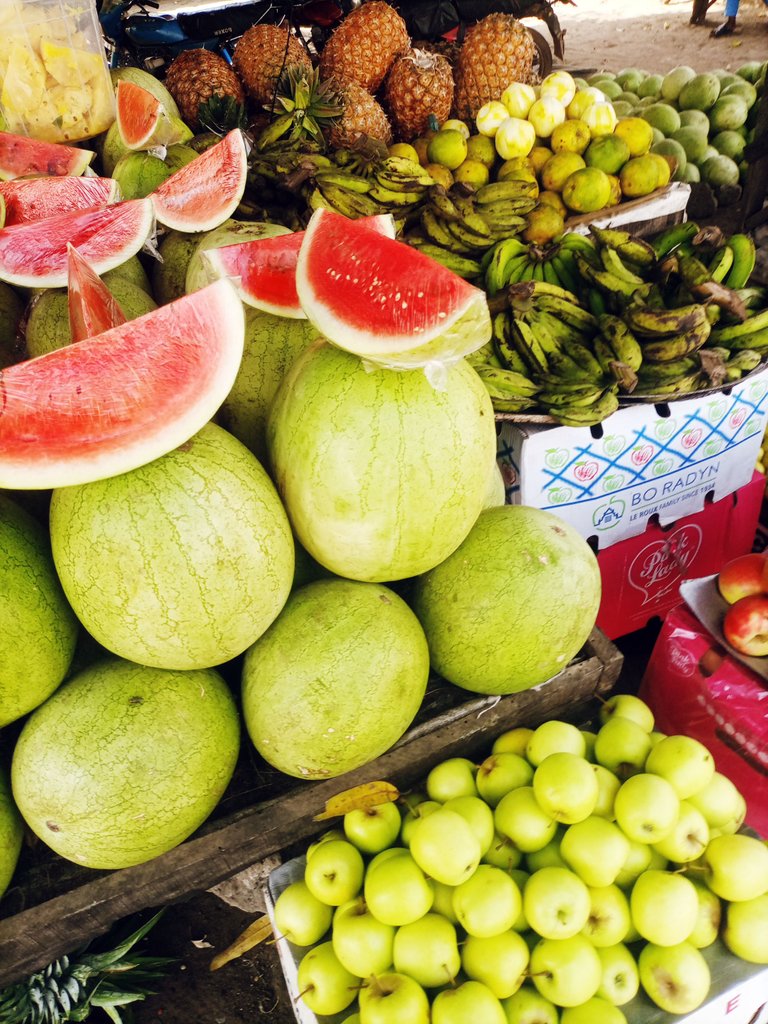 Here in ilorin kwara State Nigeria and also in some other state when you go to the fruit shops they actually cut the fruit into different sizes which in one way or the other you can afford it and buy. although some other people go for a very a fruit that is a whole watermelon and also a whole pineapple.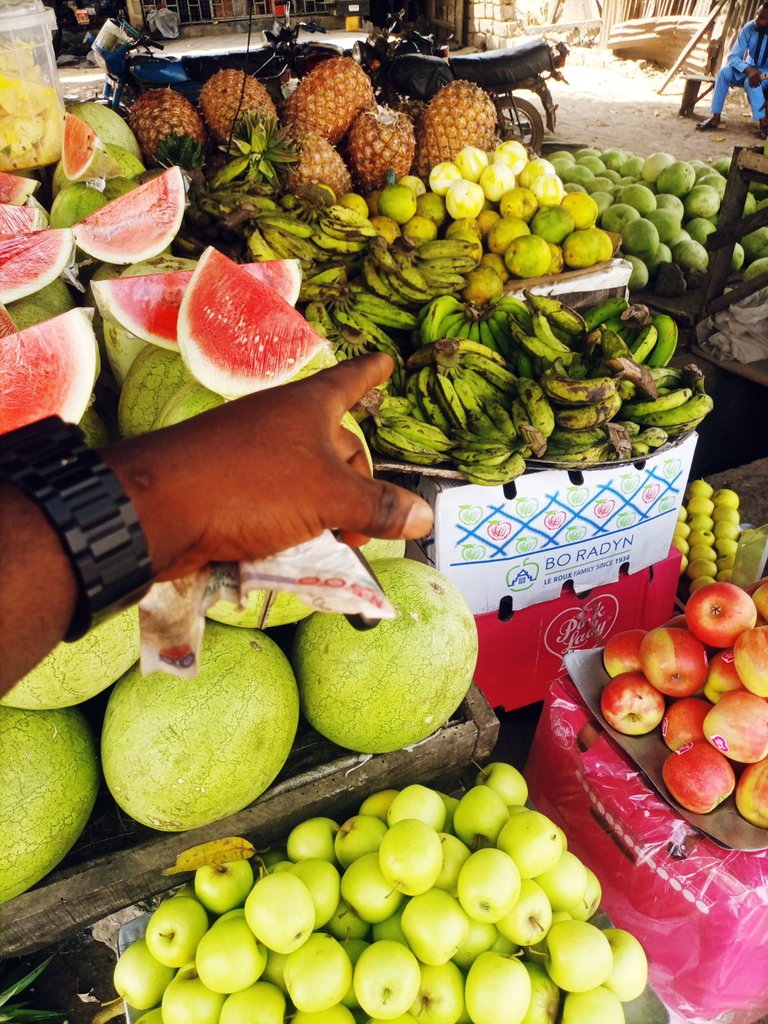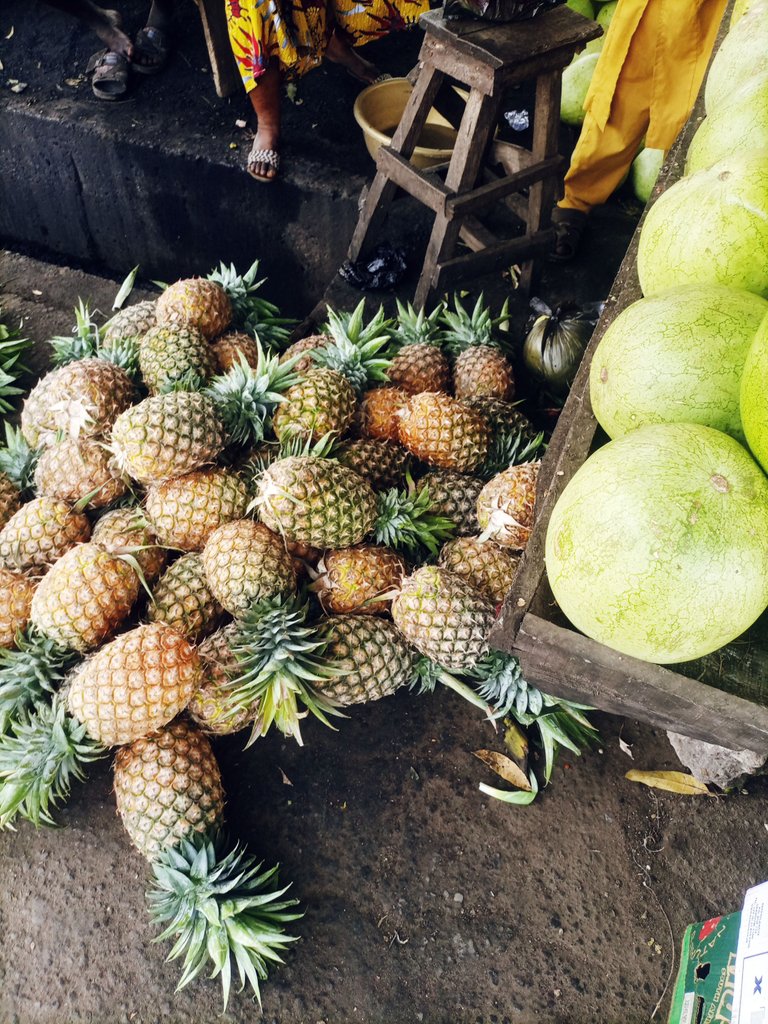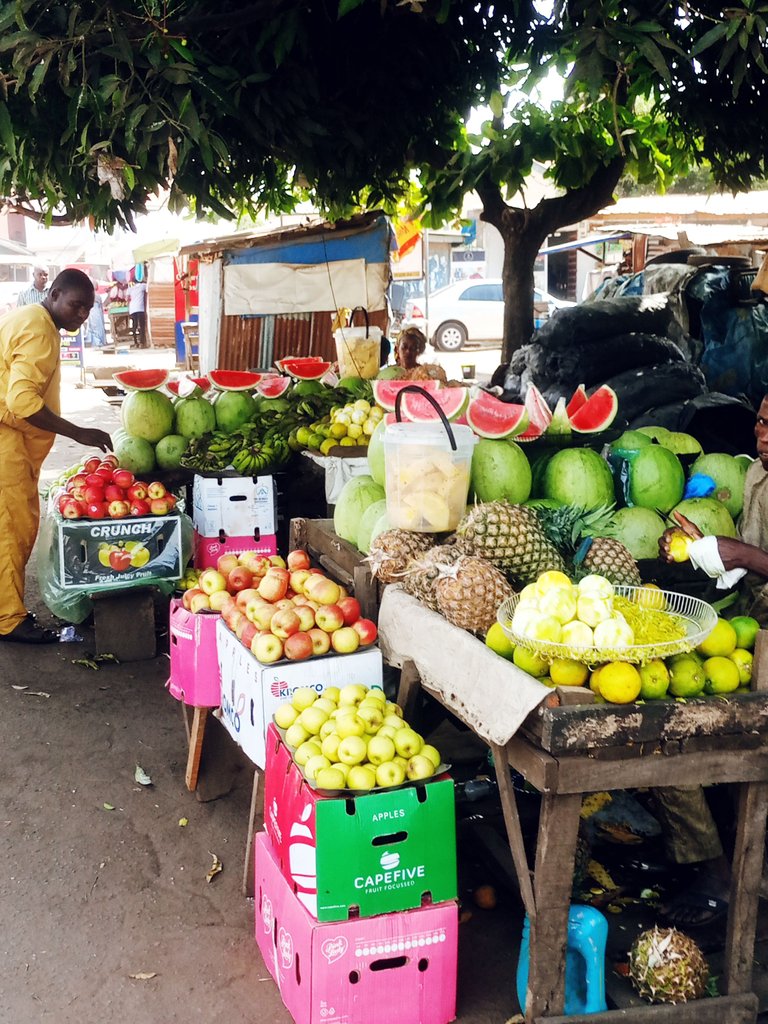 ---
---
---
Phone Speculations
MAIN CAMERA
Quad 48 MP, f/1.8, # Camera Details. ( Infinix Note 7 )
MAIN CAMERA
Quad 48 MP, f/1.8, (wide), 1/2.0", 0.8µm, PDAF
2 MP, f/2.4, (macro)
2 MP, f/2.4Mobile, (depth)
2 MP, f/1.8, (dedicated video camera) - 128/6 model only
Features Quad-LED flash, panorama, HDR
Video [email protected]
SELFIE CAMERA
. The n
Single 16 MP, f/2.0, 26mm (wide), 1/3.06", 1.0µm
Video [email protected]
---
Thanks For Stopping by And checking Out My Blog 📝📖🗒️
---
Original content by me, @mattsanthonyit
---
Please important note▶️, order than any stated link in my post otherwise every other photographs used in my posts are originally taken and owned by me @mattsanthonyit, if you like them and wish to use any of my images please contact me privately. Thanks🔛.
---
🗓️Date Capture: 29/11/2022. 📸Medium capture: Infinix Note5 Smartphone. 🌍Location: Ilorin.Kwara State. Nigeria. 🕰️Time:8:01pm ⚡Posted with: peakd.com
---
If you actually like what you see😃😄😉,watch📷📺📸 and read📖📋 I would equally be grateful for an upvote♥️⚡ a very cool comment under my comment box or a reblog 🌀😏 for everyone to see ... and perhaps maybe you would like to follow me for more of my Post to show on your own feeds. Don't miss any of my Post.🔝. Special thanks to all who put big smiles on my face with Auto Upvote for always being supportive to me 💞💯.
Twitter:
Check out Matthew O. Akinlotan [peakd @mattsanthonyit ] (@mattsanthonyit): https://twitter.com/mattsanthonyit?s=09
---
Instagram:
https://instagram.com/officialoluwagb...
---
YouTube:
[https://m.youtube.com/channel/UCPBPk8al3dnLy5xAWnbWT1w
---
Facebook:
( https://mobile.facebook.com/akinlotan...)
---
Hive:
---
⬇️⬇️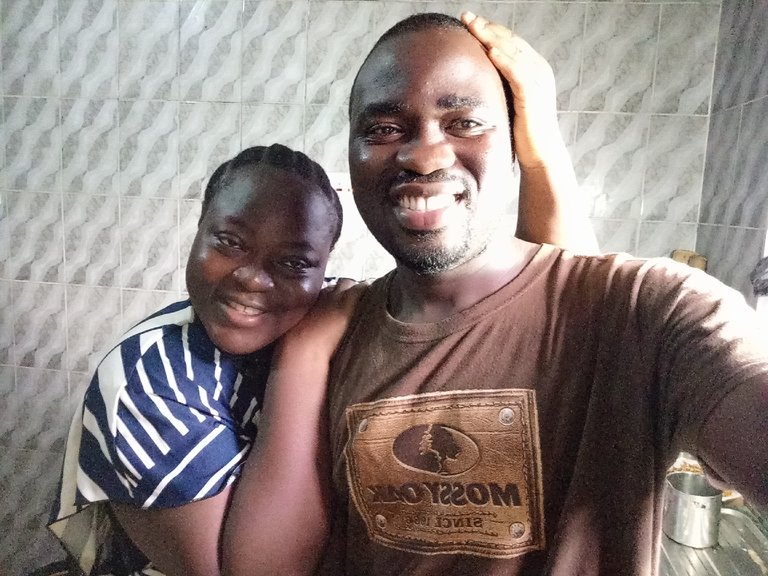 Matthew is a farmer and lover of Hive. HIVE has really helped my life to grow more healthier than I was, HIVE testimony. I'm a Dad, husband and a hustler. Farmer who loves animals, he practice what he preaches . He is also a Photographer, Traveller , Mr Chef ( Loves Cooking) and above all, he is a blogger and a vlogger♣️♠️