As many users have asked me what is the best option to create a Devault wallet for long term use, I decided to share you this tutorial during the installation of my Devault Core wallet for Windows 64 bits. If you want to know what Devault is, I invite you to read my previous article at https://peakd.com/hive-148441/@ritch/what-is-devault-and-the-benefits-of-investing-in-dvt-or-que-es-devault-y-los-beneficios-de-invertir-en-dvt.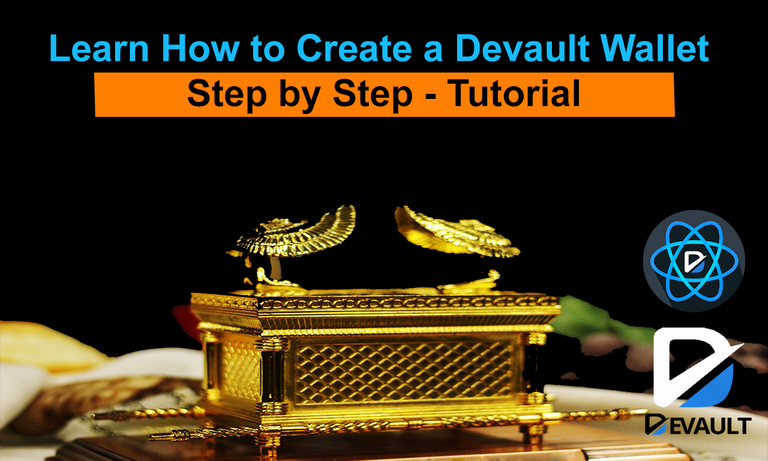 Source: Public domain image extracted from Unsplash with modifications.

In the case that you do not wish to have a wallet installed in your phone or computer, you can create a temporary wallet address in one of the exchanges where Devault cryptocurrency (DVT) is traded as Southxchange and Graviex. The problem with this type of Devault addresses in exchanges is that they expire in a short time, so they are not secure for future deposits. For example, the devault addresses expire in a week at southxchange. It is recommended to create a new address whenever you send coins to a DVT address at the exchanges.
Devault wallets are compatible with various devices and operating systems. Moreover, the addresses created in both Devault Core or Delight wallets do not expire in time. Below, I share with you the direct links where you can download the wallets:
➊ Devault Core and Delight: Available for the computer at the official website of devault and at the Github.
➋ Devault Delight: Available for Android on this link.


How to install your Devault Core wallet and create an address to receive DVTs? - Gif Tutorial
---
During the tutorial, we have to take into account that the combination of words, called seed, will help us to recover our wallet in case our computer is damaged or lost. It's not recommended to store that seed on your computer or email for security reasons. You could store the seed on a USB device that you do not connect to the internet, and you must write down that seed in a notebook in a safe place.
Below is the Devault Core wallet installation for Windows 10 and the creation of a Devault address to receive your coins. The installation process took about 25 minutes, as it downloads files during the synchronization of the wallet with the Devault blockchain.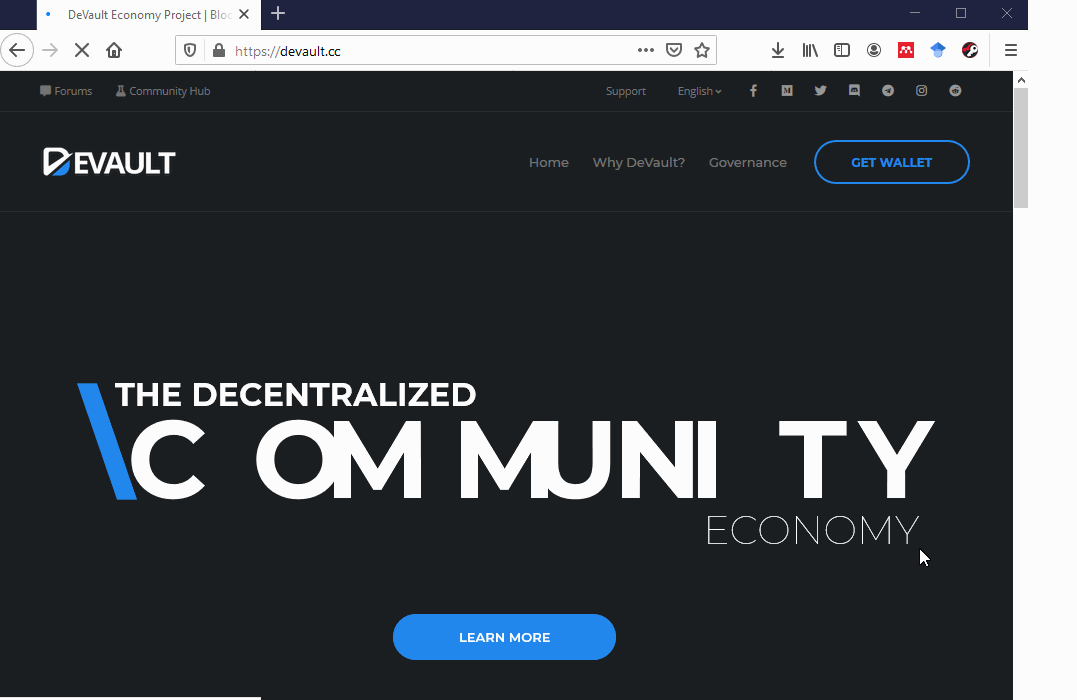 Important information about the Devault wallet
---
Devault addresses are in the following format: devault (colon) and a 42-digit alphanumeric sequence.


Example: devault:qqwdhsxqwqwenfcx6l58lqhdqfe42a47jcy294t53t
How do I verify that a transaction was successful? Devault transactions and address status of addresses to confirm that they are still valid, can be verified at these two explorers:
If you have any questions, let me know in this publication. If you want to learn more about the Devault project I invite you to follow them in their social networks:
Página oficial: http://www.devault.cc
Discord: https://discord.com/invite/JnRZ7BB
Hive: https://peakd.com/@devault


Kind regards,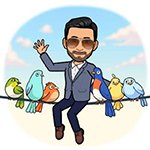 @ritch
Fundador de la Comunidad Alebrijes y Co-fundador de Hive México
Mi DVT wallet: devault:qqwdhsxqwqwenfcx6l58lqhdqfe42a47jcy294t53t
---
[Spanish]
---
Muchos usuarios me han preguntado cual es la mejor opción para crear un monedero de Devault para su uso a largo plazo. Por lo que he decidido realizar este tutorial paso a paso sobre la instalación del monedero Devault Core para Windows 64 bits. Si deseas saber qué es Devault te invito a leer mi post anterior en: https://peakd.com/hive-148441/@ritch/what-is-devault-and-the-benefits-of-investing-in-dvt-or-que-es-devault-y-los-beneficios-de-invertir-en-dvt.
En el caso que no deseen tener un monedero instalado en su celular o computadora pueden crear un monedero temporal en alguna de las casas de cambio en donde se negocia la criptomoneda Devault (DVT) como Southxchange y Graviex. El problema de este tipo de direcciones Devault en las casas de cambio es que caducan en poco tiempo, por lo que no son seguras para futuros depósitos. Por ejemplo, las direcciones Devault expiran en una semana en Southxchange. Se recomienda crear una nueva dirección cada vez que se envíen monedas a una dirección DVT en las casas de cambio.
Los monederos para Devault son compatibles con varios dispositivos y sistemas operativos. Además, las direcciones que se crean en estos monederos Devault Core o Delight no caducan en el tiempo. A continuación, les comparto los enlaces directos en donde pueden descargar dichos monederos de forma segura:
➊ Devault Core y Delight: Disponible para computadora en el sitio oficial de devault y en Github.
➋ Devault Delight: Disponible para Android en este enlace directo.


Tutorial en Gif sobre como instalar tu monedero Devault Core y crear una dirección para recibir DVTs
---
Durante el tutorial hay que tener en cuenta que la combinación de palabras, denominada como semilla nos servirá para recuperar nuestro monedero en caso de que se nos dañe o se nos extravíe la computadora. No se recomienda almacenar esa semilla en tu computadora o correo electrónico por seguridad. Quizás puedas guardar la combinación de palabras en una memoria USB que no conectes a internet y es crucial que anotes esa semilla en una libreta en un lugar seguro.
A continuación, se muestra la instalación del monedero Devault Core para Windows 10 y la creación de una dirección Devault para recibir tus criptomonedas. El proceso de instalación tardó aproximadamente unos 25 min en total, ya que descarga archivos durante la sincronización del monedero con la blockchain de Devault.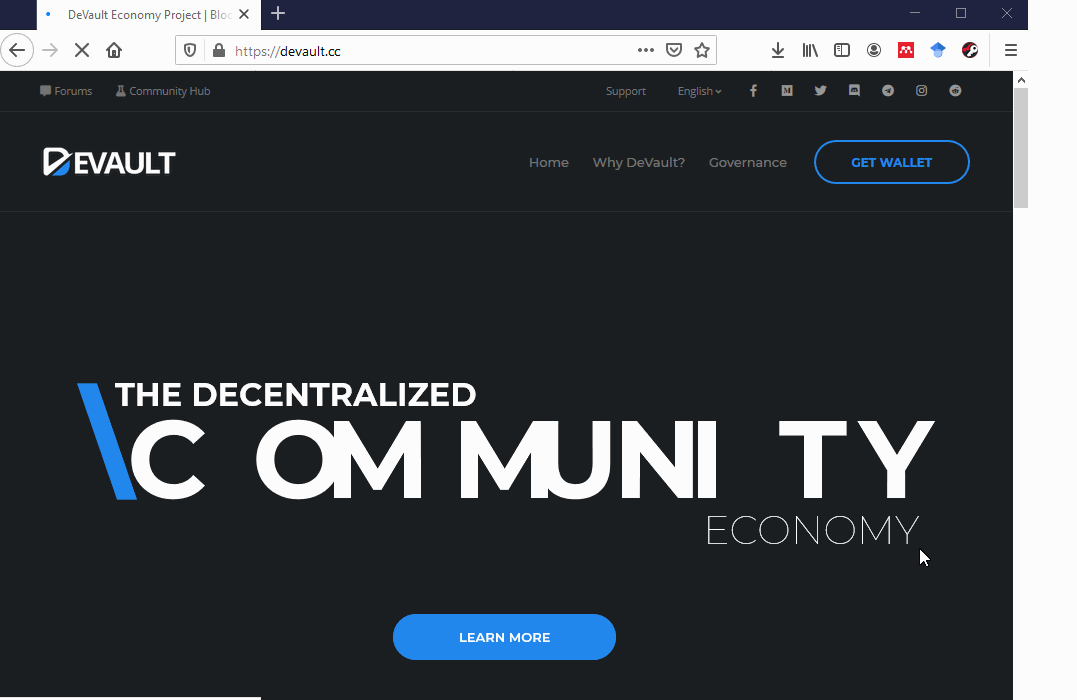 Información importante sobre el monedero Devault
---
Las direcciones de Devault están en el siguiente formato: devault (dos puntos) y una secuencia alfanumérica de 42 dígitos.
Ejemplo: devault:qqwdhsxqwqwenfcx6l58lqhdqfe42a47jcy294t53t
¿Cómo verifico que una transacción fue exitosa? Las transacciones de DVTs y el estado de la dirección Devault para confirmar que aún es válida, pueden ser verificadas en estos dos exploradores:
Si te quedo alguna duda coméntame en esta publicación. Si deseas aprender más sobre el proyecto Devault te invito a seguirlos en sus redes sociales:
Página oficial: http://www.devault.cc
Discord: https://discord.com/invite/JnRZ7BB
Hive: https://peakd.com/@devault


Saludos cordiales,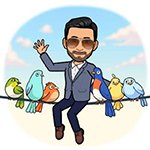 @ritch
Fundador de la Comunidad Alebrijes y Co-fundador de Hive México