( Below) I spent over an hour building it myself. But I must say it has been a Godsend for me and my meditation. I love coming to my backyard now and spending time here. I had to weed-eed this spot down to the dirt. Then I put some plastic garbage bags down to keep weeds from popping up. And finally got some dark mulch to put over and rocks we had in the yard to use as a perimeter. The chairs we got at Lowes for about $15 a piece. The table is something we got a while back at Walmart.
I just love coming out back to just chill here in the shade. It's something that will be a refuge for me for many years to come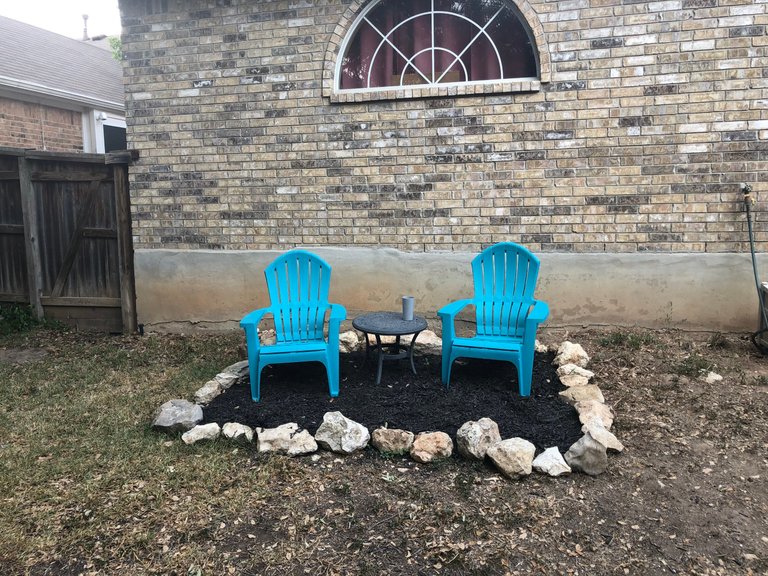 (Below) Is the view I have from my chair. I get to look at the nature filled trees and the beautiful sky at the same time. Quite peaceful !!