This last year has shown us just how many people trust in what the ever changing and highly manipulated evening news says, rather than on what God's word says, which is never failing, and can always be trusted.
---
From the smallest known particle of an atom, to the farthest known far away galaxy, the fact that creation had a designer is absolutely irrefutable.
---
Man is a created being; God is the creator - However, man would rather trust and be manipulated by a created being, rather than trust in the protection of our creator. God help us.
---
A piece of cloth over your face, which reduces the oxygenation of your cells, and getting multiple shots of a highly dangerous chemical concoction can only greatly increase your susceptibility to sickness, disease, and autoimmune disorders - it cannot help you. Stop drinking the cyanide drenched coolaid. In God We Trust - not in man.
---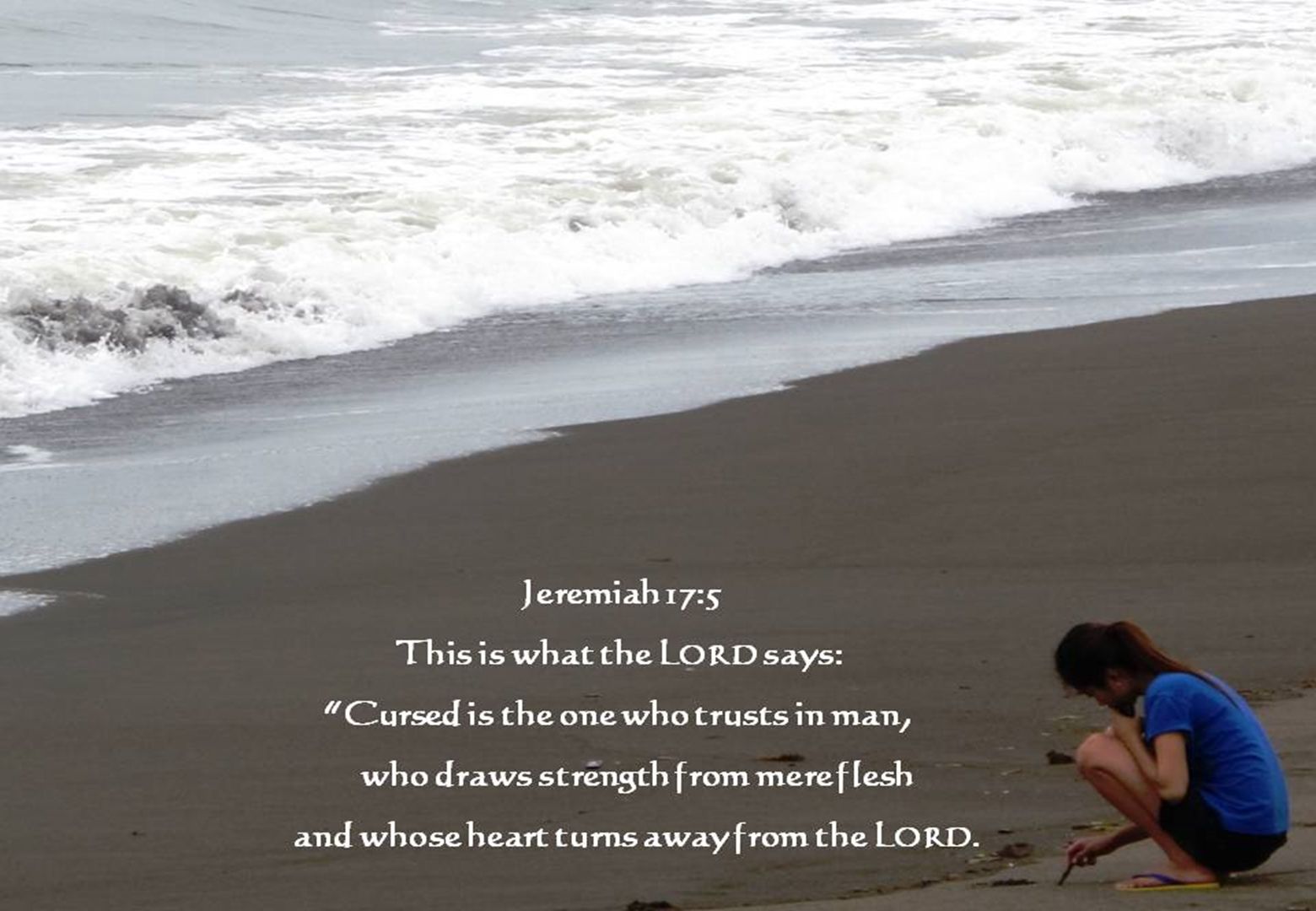 Jeremiah 17:5 - Pinterest Post Saved by Sione Malakai Katoa
2021-02-28 - Sunday - 12:53 AM PST - Facebook Post | By Rick Arnold