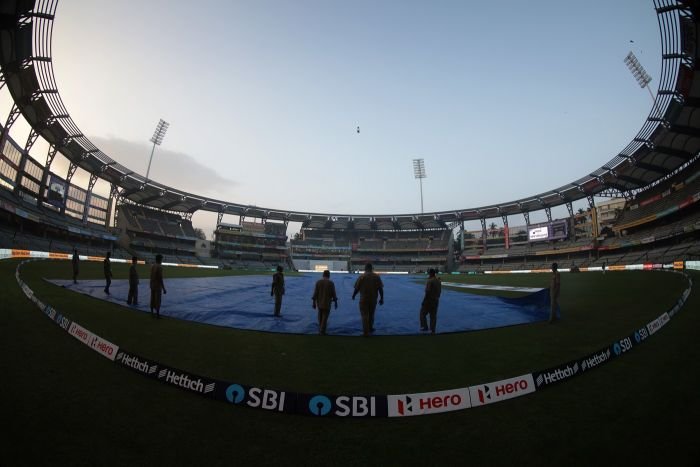 The second Test match between India and New Zealand was scheduled to be played in Mumbai today.The match could not start due to wet out field.
The first Test match which was played in Kanpur.That match ended without any result.
In the first Test match, New Zealand got a target of 284 runs to win.
At one point it looked like India would win the match. With 9 overs to go and India needed just one wicket to win the match. But the New Zealand batsmen played well and took the match to a draw gone.