Hello dear,
How are you doing today!!!
I hope that all will be fine with you guys.
I know that the pandemic brings us too many challenges this year, and that it is even more difficult for employees in the tourism environment. I used to work at a hotel in Hoi An, a city with many beautiful places and activities to visit, so I deeply understand how COVID-19 has affected my life. Currently, I don't work at a hotel anymore, but I would like to share with you my first job: a receptionist at a hotel.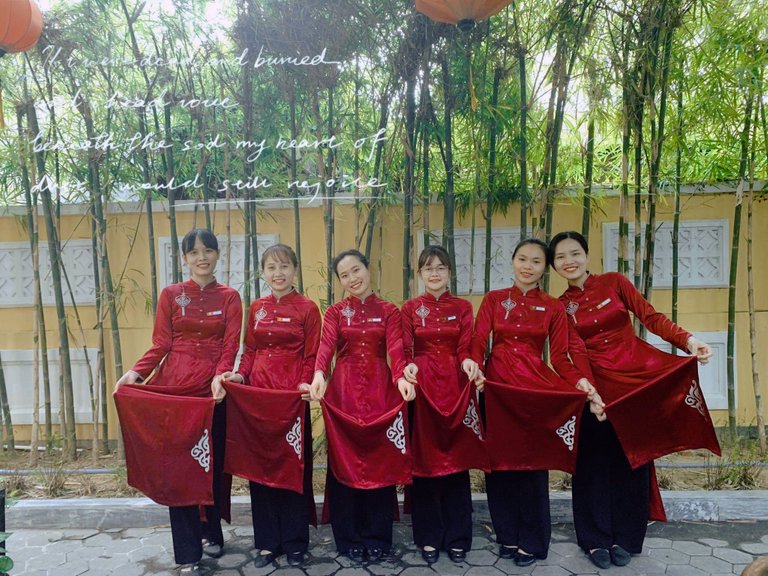 The reason why i'm a hoteler
Like many graduate students, I really didn't know what I needed to do to get a job. Based on my university education and two months as an intern in a hotel, I decided to apply for the position of receptionist at a newly opened hotel in Hoi An. In addition, I really like traveling, so working in a hotel helps me gain more knowledge about tourism. By becoming a member in this environment, I can also improve my English and communication skills.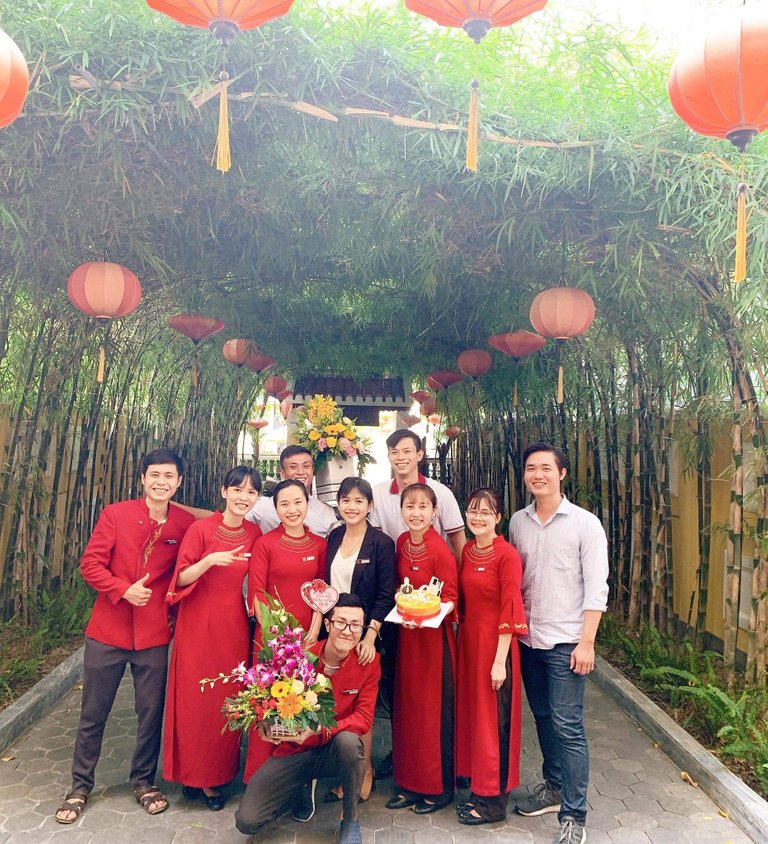 First impressions of the tourism environment
I had the opportunity to work at Hoi An ecolodge hotel resort and spa.This grand new hotel is located in a village about 5 km away from the city center. Being a fresher, I have to learn everything, such as how to greet customers, how to check-in and check-out procedures, how to control room availability for customers, etc. I realized that in order to succeed in this environment, I needed to learn more about the city, places to visit, food, culture, and people, as well as how to deal with customer complaints and keep them satisfied throughout their stay. colleagues are very active people. They always have positive energy to convey to their guests.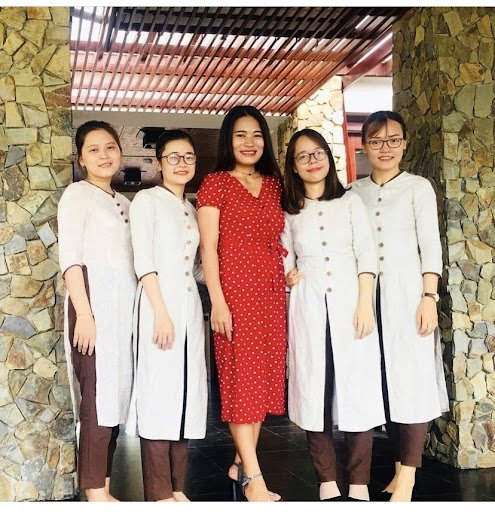 At my first working place, I was fortunate to have met and worked with Ms. Thao, a talented manager. She has a lot of experience and is good at both Chinese and English skills. Although I have only worked there for 6 months, I am always grateful to her for whatever she taught me.
Be a receptionist
❤️Main things i did during my shift
I'm always willing to serve customers whenever they need. That's why in a hotel environment, our working time was divided into 3 shifts. In the morning, The main job is checking- out customers who have a departure date. I had to double check the guest's profile to make sure they paid for all the transactions they used during their stay and to make sure they were satisfied with our service before leaving. Besides that, take very care of clients who stay in the hotel to help them have a great journey.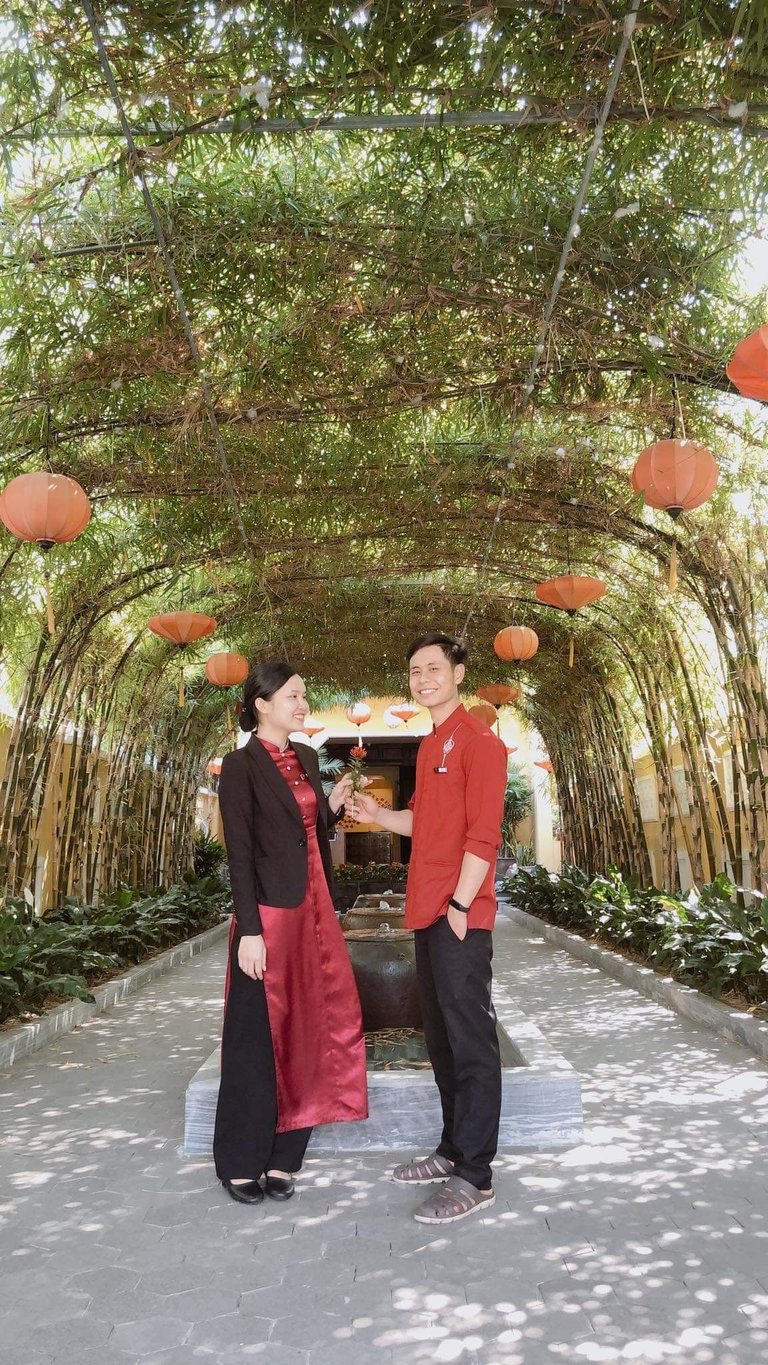 In the afternoon shift, I need to solve the pending tasks from my colleagues in the morning. I welcome, do the checking- in for new guests and provide all the information they need to know.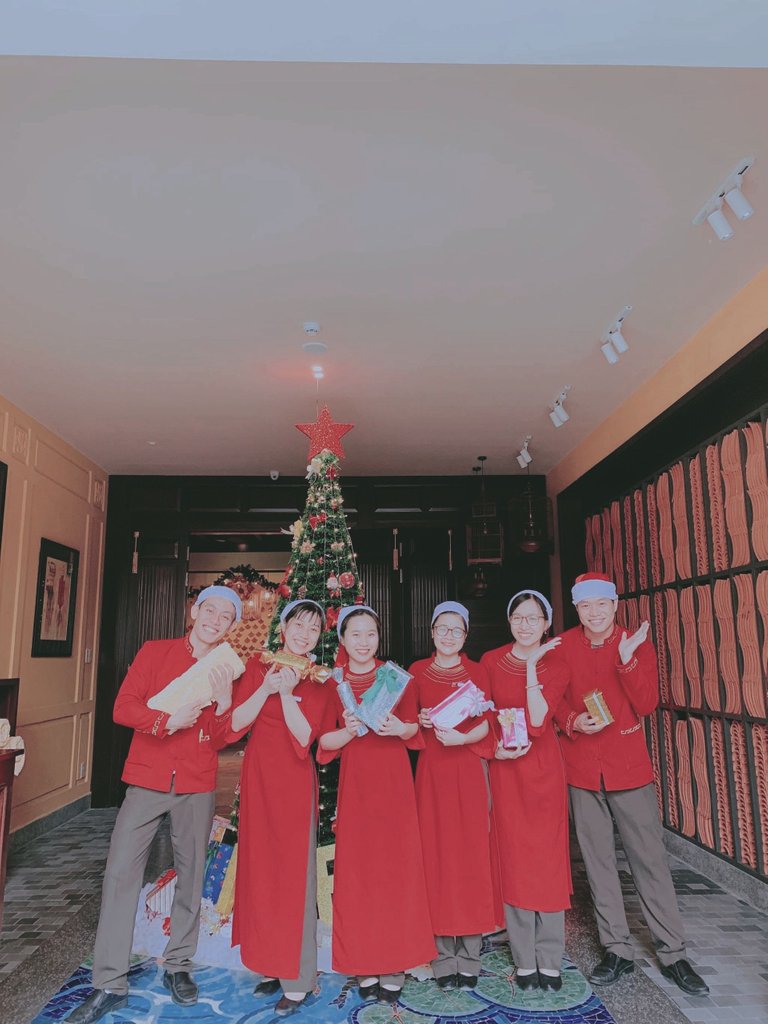 On the night shift, we cut off on the "Smile" hotel system and double checked with all the departments to make sure the service was ready for the next day.
On some holidays, we usually have some activities for customers to help them more enjoy their trip such as Christmas day, new year, guest birthday…
❤️My second home" Little Hoi An Group- A luxury hotel and spa"
This hotel belongs to the famous hotel group in Hoi An. It is in the city center and lands on the Thu Bon river. At this hotel, I truly became a professional receptionist. My co- workers are so friendly and enthusiastic that they guided me the first time I went there. Especially my manager, Ms. Susan. She is a beautiful girl and always helps me with anything I don't know from the first days.
This place not only gives me a lot of work experience but also makes friends with lovely people.They always shared and supported each other in work as well as in life. On some special days like birthdays, pre- weddings of each member, we hold a party to wish all the best.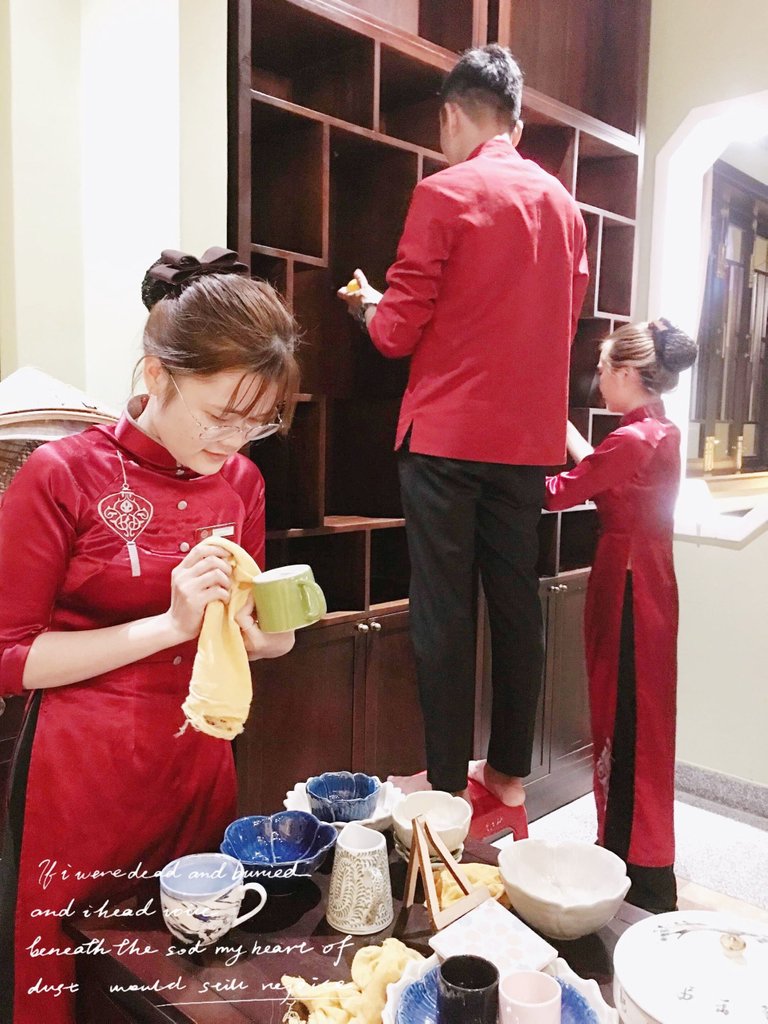 I had a hard time finding a new job after stopping working in the travel environment due to COVID 19, however I think it will be one of the most memorable experiences of my life. Within 3 years after graduation working as a receptionist, I learned many things from many people.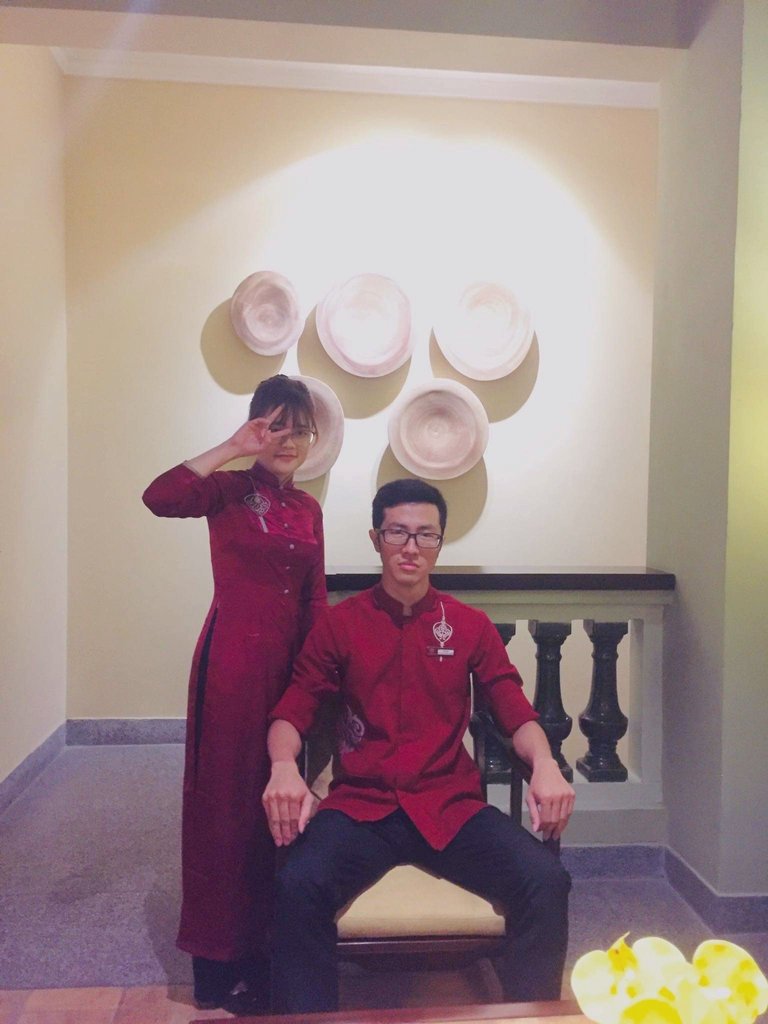 Currently, I'm working as a merchandiser in a production company, this is one of the other challenges for myself. I know that there are so many things I need to learn and new people I will make friends but I always believe that I can do it well.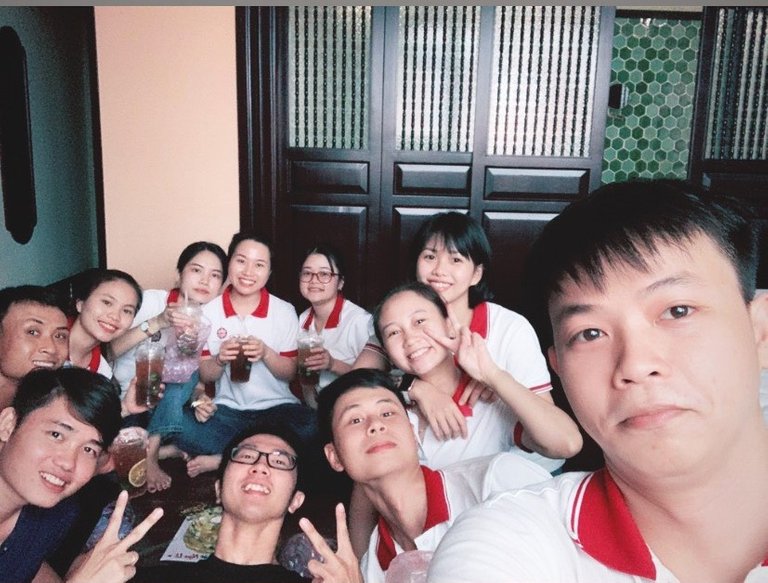 This is my second post on Hive. I'm so excited to make friends and share anything in my life to all of you. Thank you for taking time to read my post.