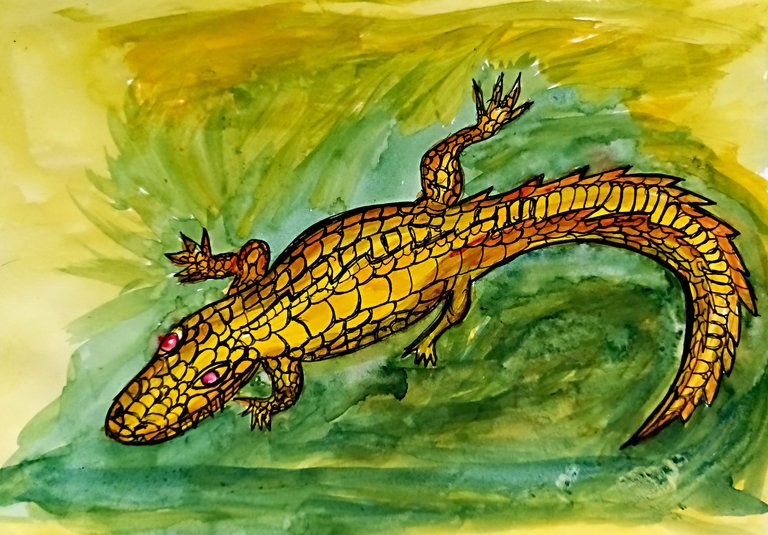 ---
Hace algunos meses tomé unas fotografías en el zoológico, entre ellas las de un cocodrilo. Lamentablemente las condiciones de iluminación y la calidad de la cámara de mi celular, no me permitieron hacer las mejores tomas, pero siempre hay forma de hacer algo mejor basado con esas imágenes fuera de foco o movidas o al menos eso es lo que intenté con este dibujo.
Por supuesto que si lo hago vectorial mejoraría mucho mas y tendría mejor control del color, pero por lo pronto hasta aquí lo voy a dejar. Reciban todos un cordial saludo.
A few months ago I took some pictures at the zoo, including a crocodile. Unfortunately, the lighting conditions and the quality of my cell phone's camera did not allow me to take the best shots, but there is always a way to do something better based on those out-of-focus or shaky images, or at least that's what I tried with this one. He drew.
Of course, if I make it vectorial it would improve much more and I would have better color control, but for now I'm going to leave it here. Receive all a cordial greeting.
---
Original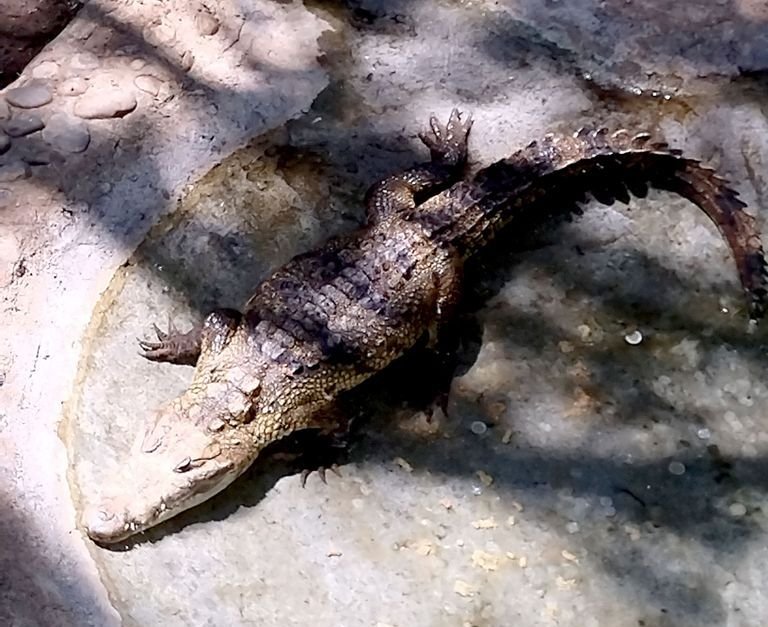 Proceso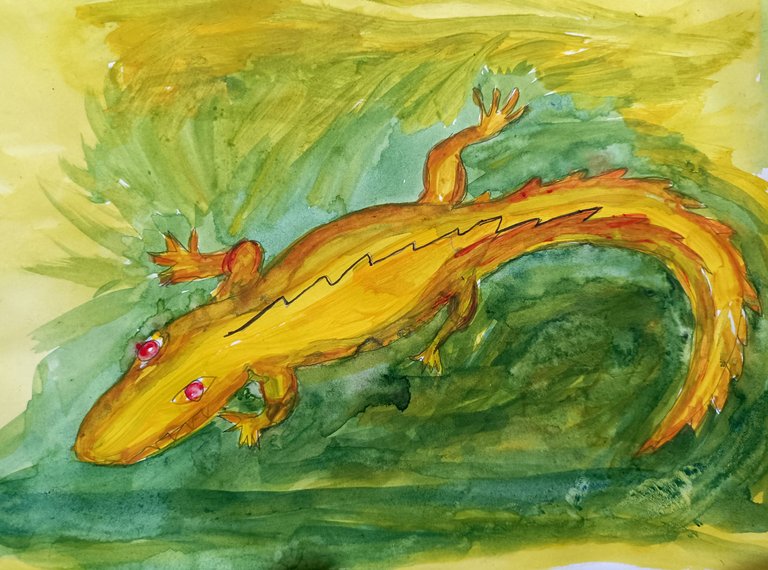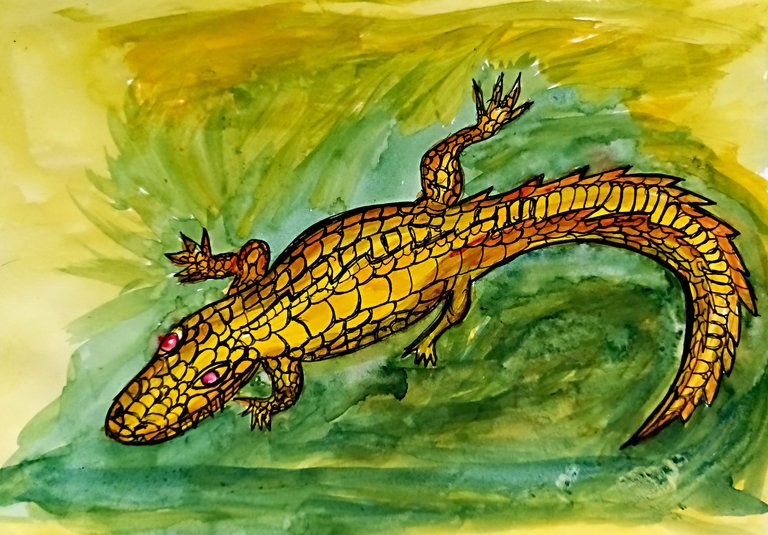 Pintura y Fotografía