Educación en Casa / Education at Home my first post
---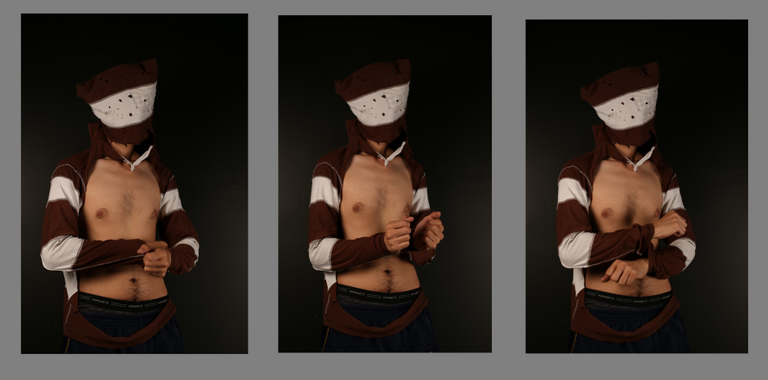 ---
[EN]
This is my first post, I am a Mexican artist, through my artwork I seek to detonate ideas and questions in the audience's mind about the norms that determine social reality.
This time I want to share the #Artwork called "Education at home", this one is a personal object (garment) altered to express a memory that marked my childhood and part of adolescence.
The garment was altered in such a way that it represents the consequences of the overprotection from parents to children, which are:
Limited exploration of the environment with a tie of hands, represents the restrictions towards personal concerns.

Viewer that filters the information that is perceived, refers to the infantile innocence that accepts what its environment offers.

Exposed abdomen, exposed as I was when I was little, I was at the mercy of the right or wrong decisions of my parents.
[ES]
Este es mi primer post, soy un artista mexicano, a través de mi obra busco detonar ideas y cuestionamientos en la mente del espectador sobre las normas establecidas que determinan la realidad social.
En esta ocasión quiero compartir la #ObraDeArte "Educación en casa" la cual es un objeto (prenda) personal alterado para expresar una memoria que marcó mi infancia y parte de adolescencia.
La prenda fue alterada de tal modo que representa las consecuencias de la sobre protección de los padre hacia los hijos, los cuales son:
Exploración limitada del entorno con un atado de manos, representa las restricciones hacia las inquietudes personales.

Visor que filtra la información que se percibe, refiere a la inocencia infantil que acepta lo que su entorno le ofrece.

Abdomen al descubierto, expuesto tal como yo de pequeño quedé a merced de las acertadas o erróneas decisiones de mis padres.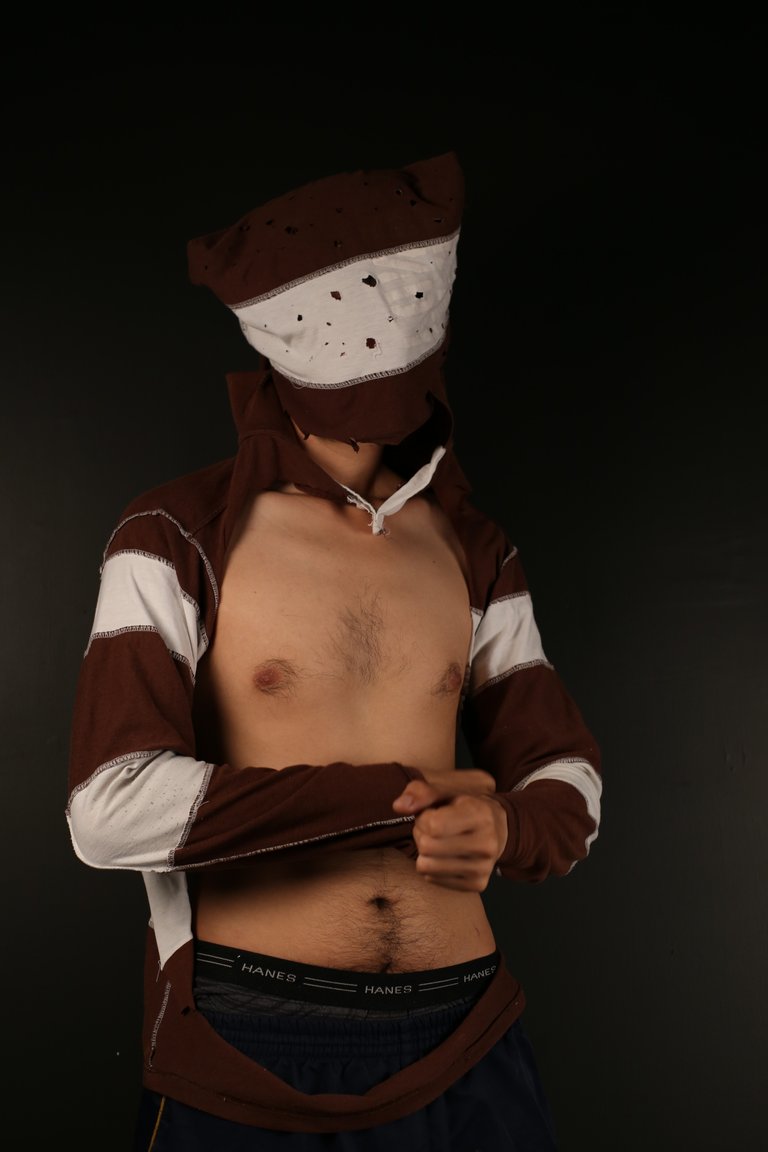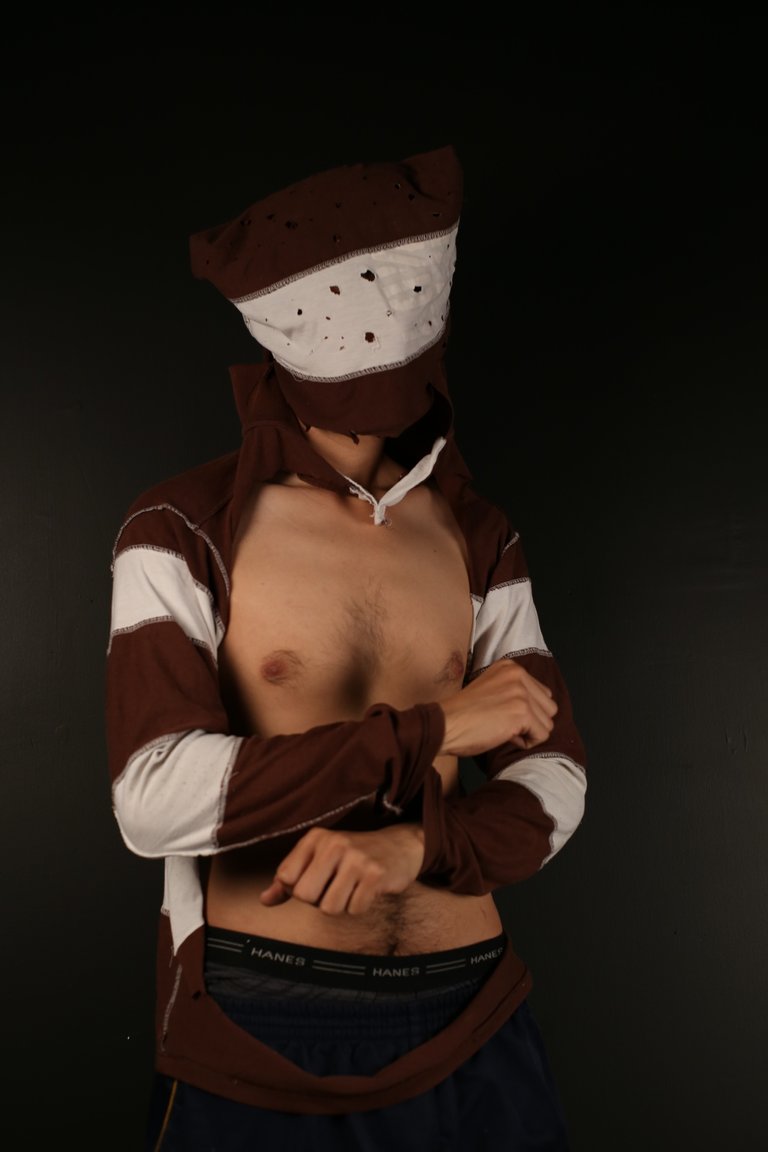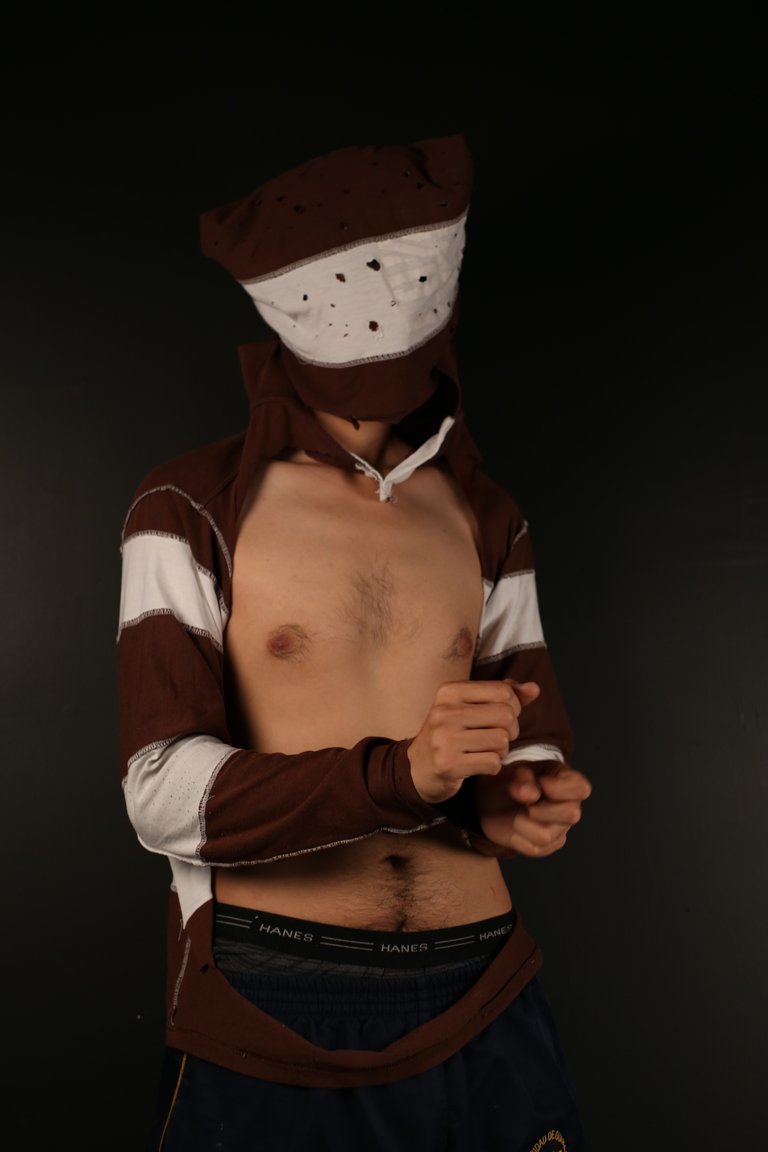 ---
Sigueme en TW / Follow me on TW https://twitter.com/SealThe21
Sigueme en IG / Follow me on IG https://www.instagram.com/the21seal/
---
Dejame saber que piensas en los comentarios, gracias por visitar y votar.
Let me know what you think in the comments, thanks for visiting and voting.