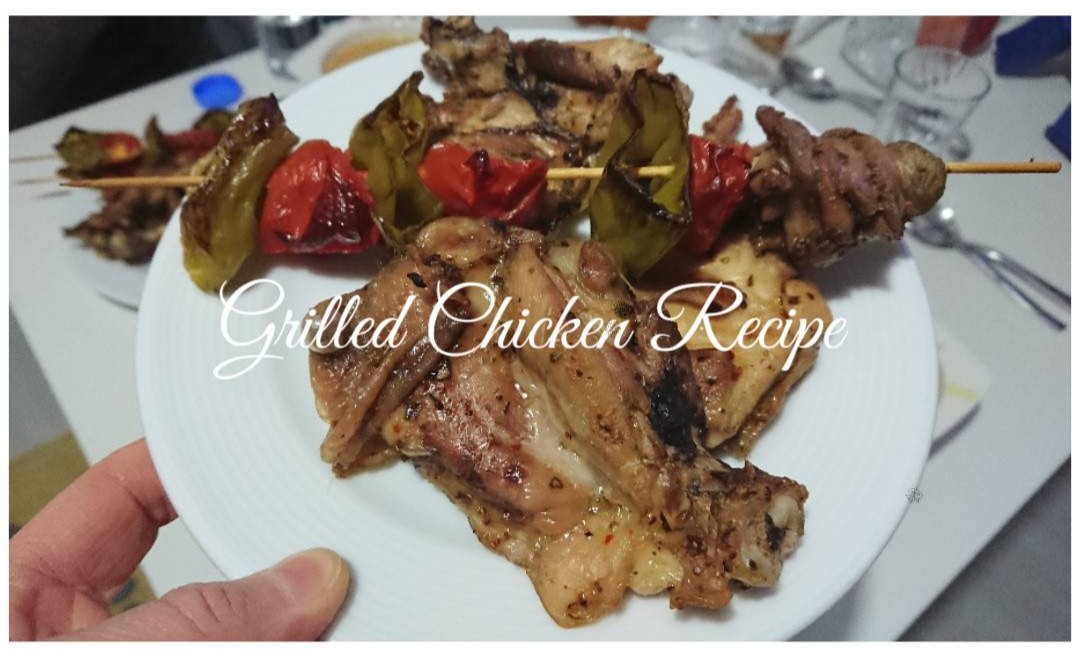 Hello friends ✋
I'll give you a recipe for grilled chicken today.
I'd say it tastes like a barbecue.
We're in the month of May. If we hadn't been in the pandemic, we'd have already opened picnic season.
But unfortunately, it doesn't seem possible right now.
I'd like to make another point. Currently, it is necessary to pay attention to nutrients that change with competition in the field of food.
At the beginning of these products, unfortunately, there are chicken products.
So we have to make sure that the chickens we eat are chickens.
If I have to mention the benefits of chicken:
Chicken is a source of Protein.
It is a source of vitamins and minerals.
It controls cholesterol.
It heals seasonal diseases such as colds, flu.
It makes weight loss easier.
Ingredients for baked grilled chicken
1 packet of chicken chops
Plenty of thyme
Paprika
Black pepper
Salt and oil.
Tomato
Pepper
At the first stage, we cut the chop into pieces to cook better
In the second stage, we mix the chops and spices that we take into a bowl for 4 minutes.
Cover it with a stretch cap and let it sit for 1 hour.
The purpose of this process is to mix the sauce and chicken thoroughly.
At the last stage, we place the chickens on the grill wire. We add tomatoes and peppers to the side, which we put in a skewer bar.
We put a baking tray under the grill wire.
Add 1 cup of water to the baking sheet.
This process is both for pouring the oil of the grill into the tray and for soft cooking.
Finally, we cook the chops in a preheated oven for 45 minutes at 200 degrees.
You can serve it with soup and rice.
I wish everyone health 🙏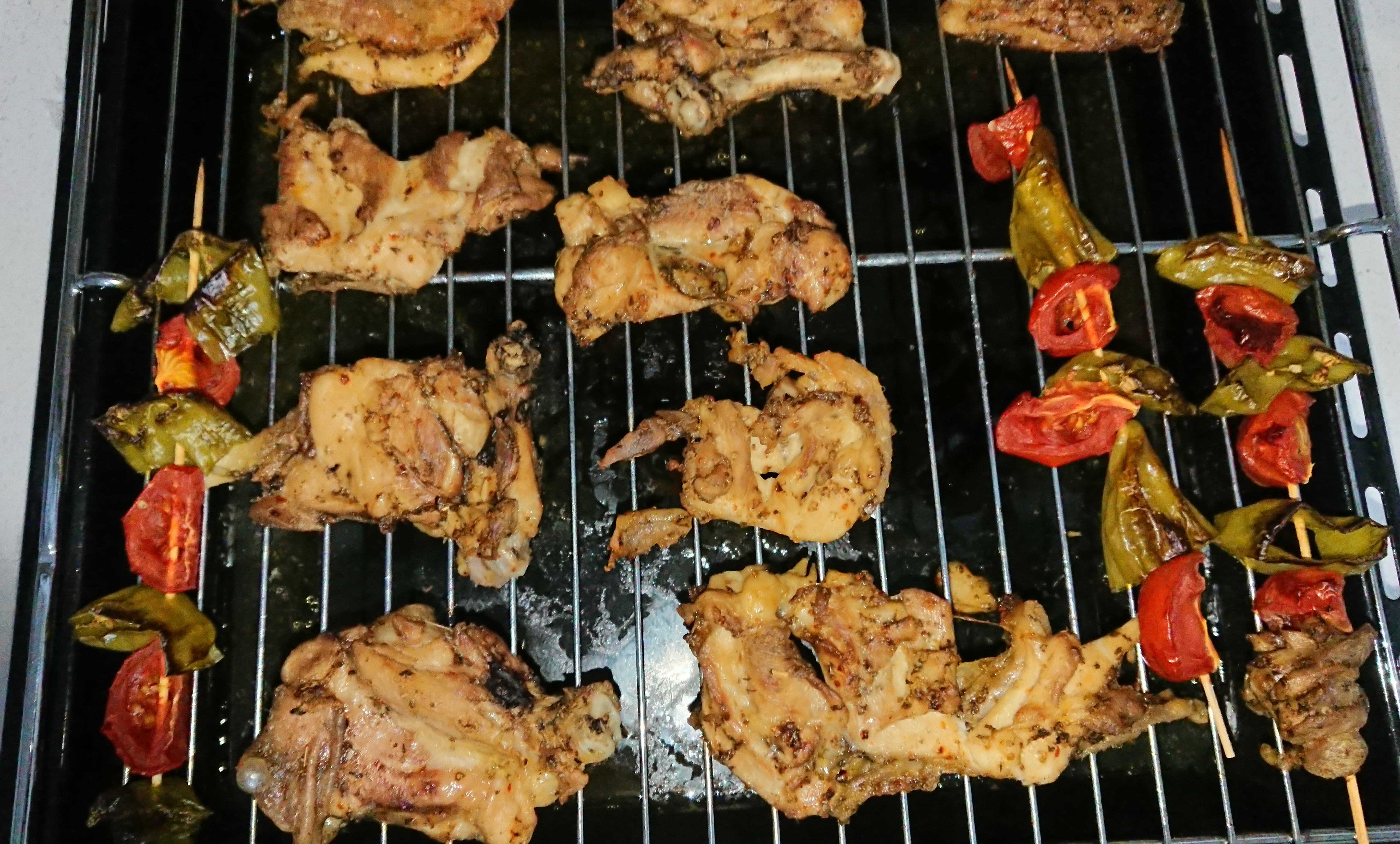 Merhabalar
Bugün size fırında ızgara tavuk tarifi vereceğim.
Mangal tadında bir lezzet diyebilirim.
Mayıs aylarındayız. Eğer pandemi döneminde olmasaydık piknik sezonunu çoktan açmıştık.
Hem doğanın hem mangalın tadına çoktan bakmıştık.
Fakat malesef ki şu an da mümkün görünmüyor.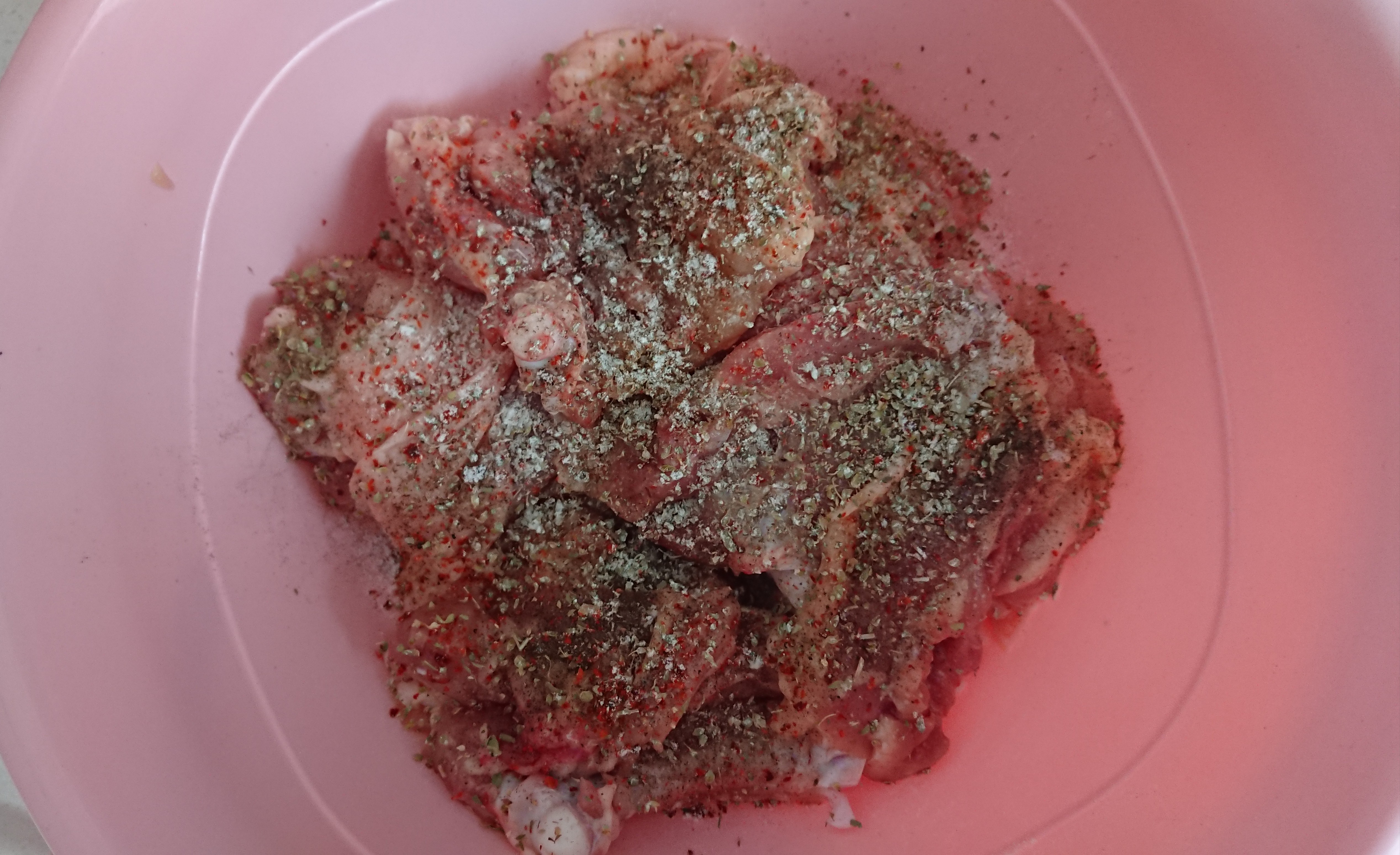 Bir konuya daha değinmek istiyorum. Günümüzde gıda alanında yapılan rekabetle değişen besin maddelerine dikkat etmek gerekiyor. Bu ürünlerin başında malesef tavuk ürünleri var.
Bu yüzden yediğimiz tavukların tavuk olduğundan emin olmak zorundayız.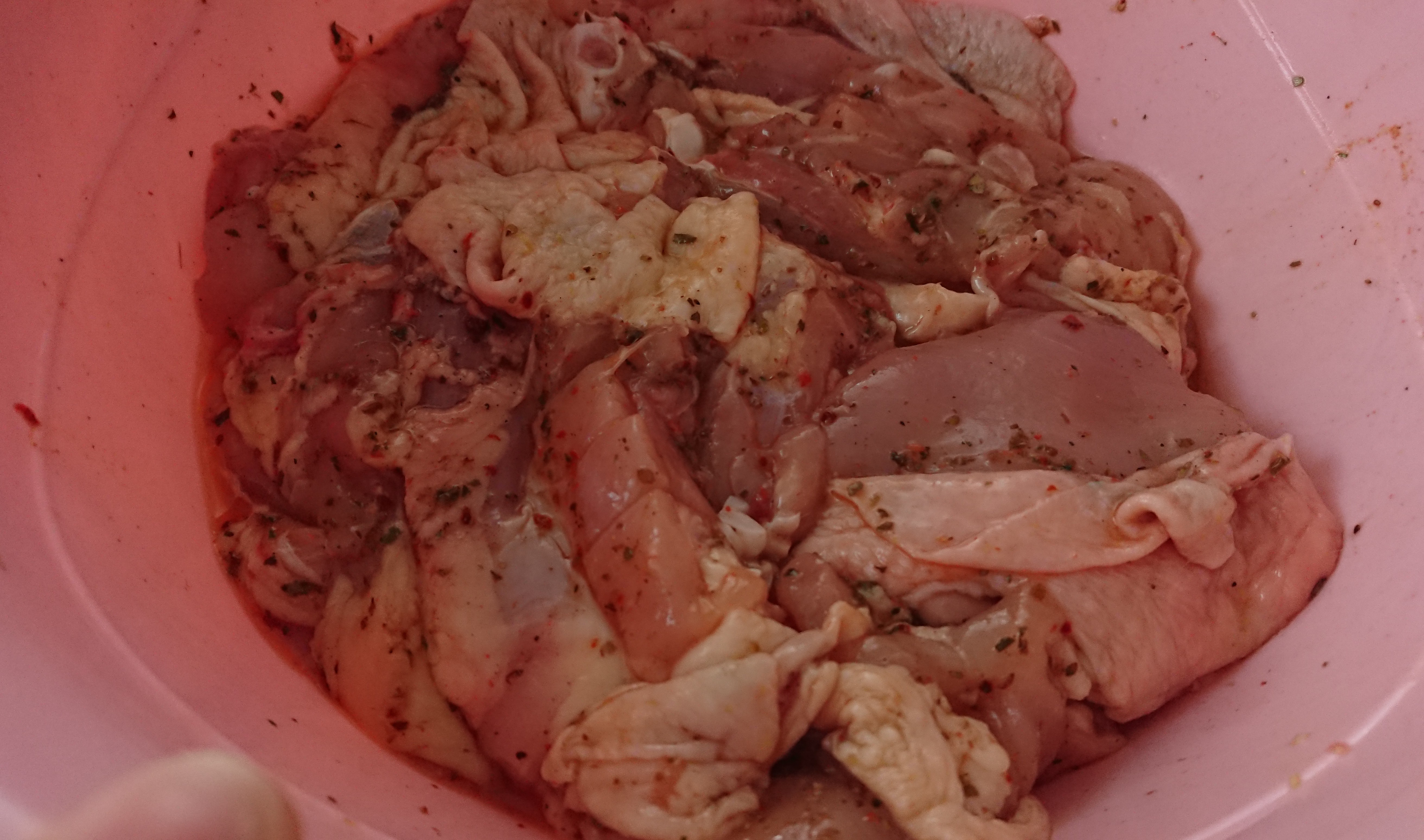 Tavuğun faydalarından bahsetmem gerekirse:
Tavuk Protein kaynağıdır.
Vitamin ve mineral kaynağıdır.
Kolesterolü kontrol altına alır.
Nezle, grip gibi mevsimsel hastalıkları iyileştirir.
Kilo vermeyi kolaylaştırır.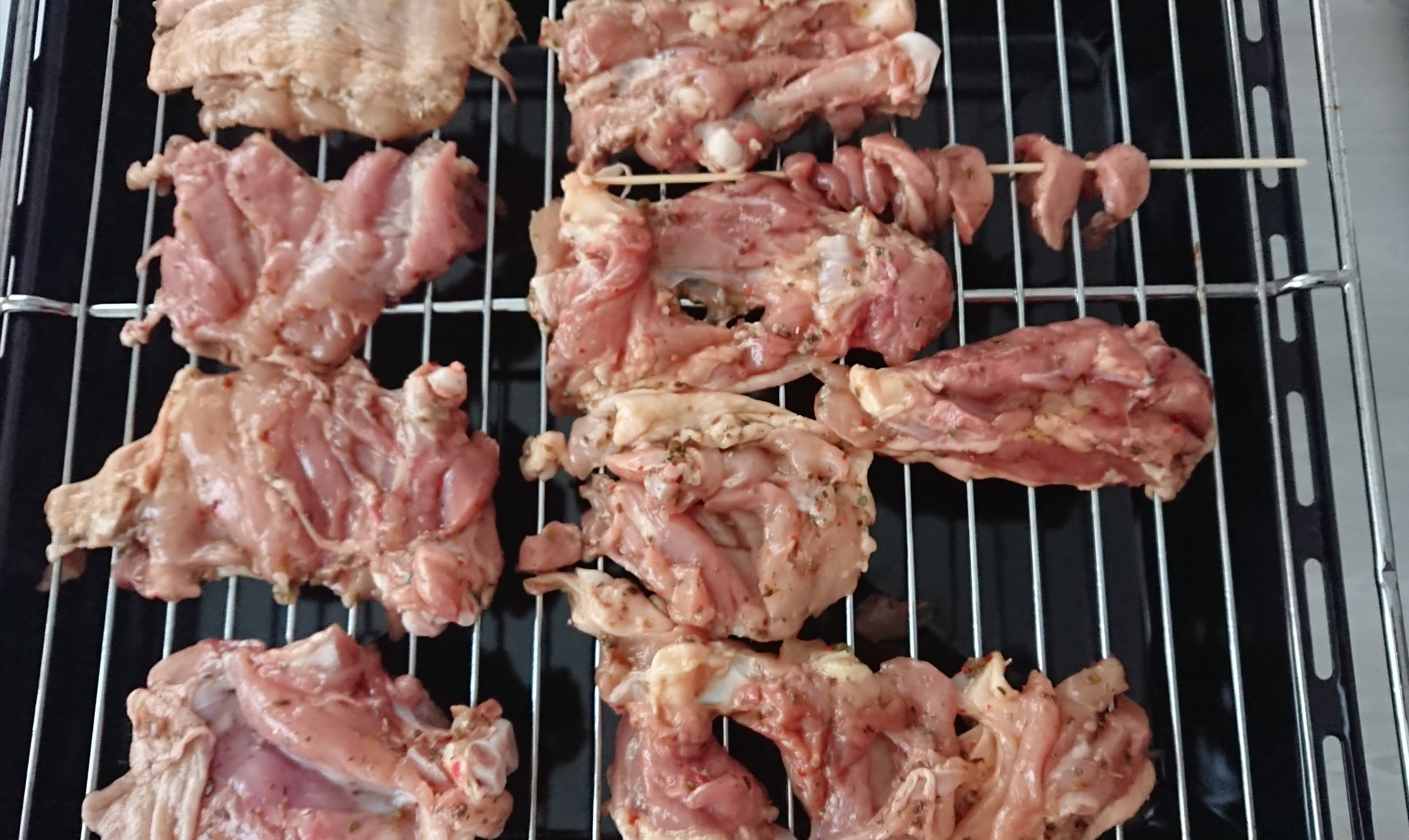 Fırında ızgara tavuk için gerekli malzemeler
1 paket tavuk pirzola
Bolca kekik
Pulbiber
Karabiber
Tuz ve yağ.
Domates
Biber
Mangal tadında olması için başka malzeme karıştırmaya gerek duymadım.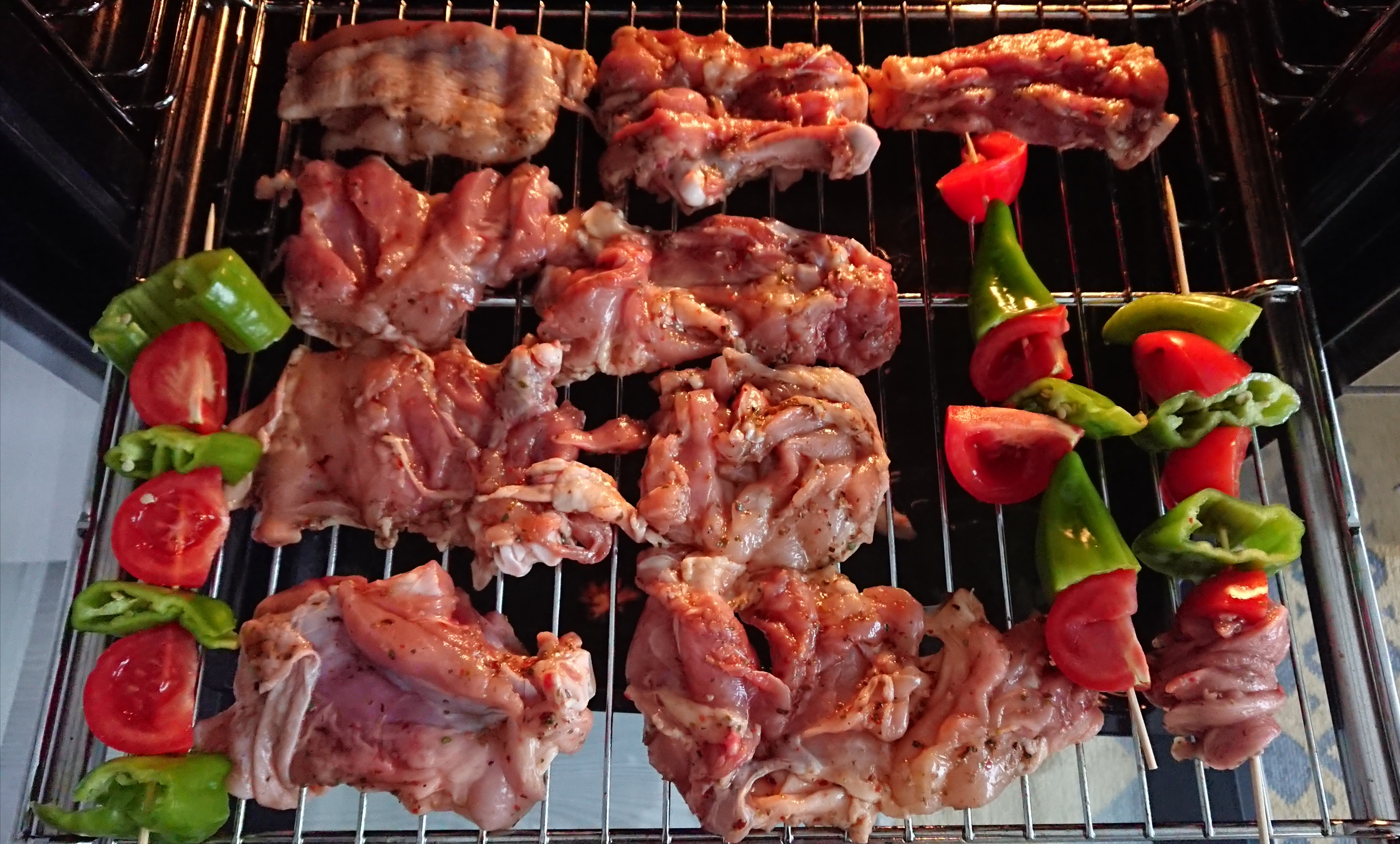 İlk aşamada pirzolayı daha iyi pişmesi için parçalara ayırıyoruz ve biraz yassılaştırıyoruz.
İkinci aşamada bir kaba aldığımız pirzola ve baharatları 4 dakika boyunca karıştırıyoruz.
Üzerini streç kağıt ile örtüp dolapta 1 saat bekletiyoruz.
Bu işlemin amacı sosu tavuğa iyice işlemektir.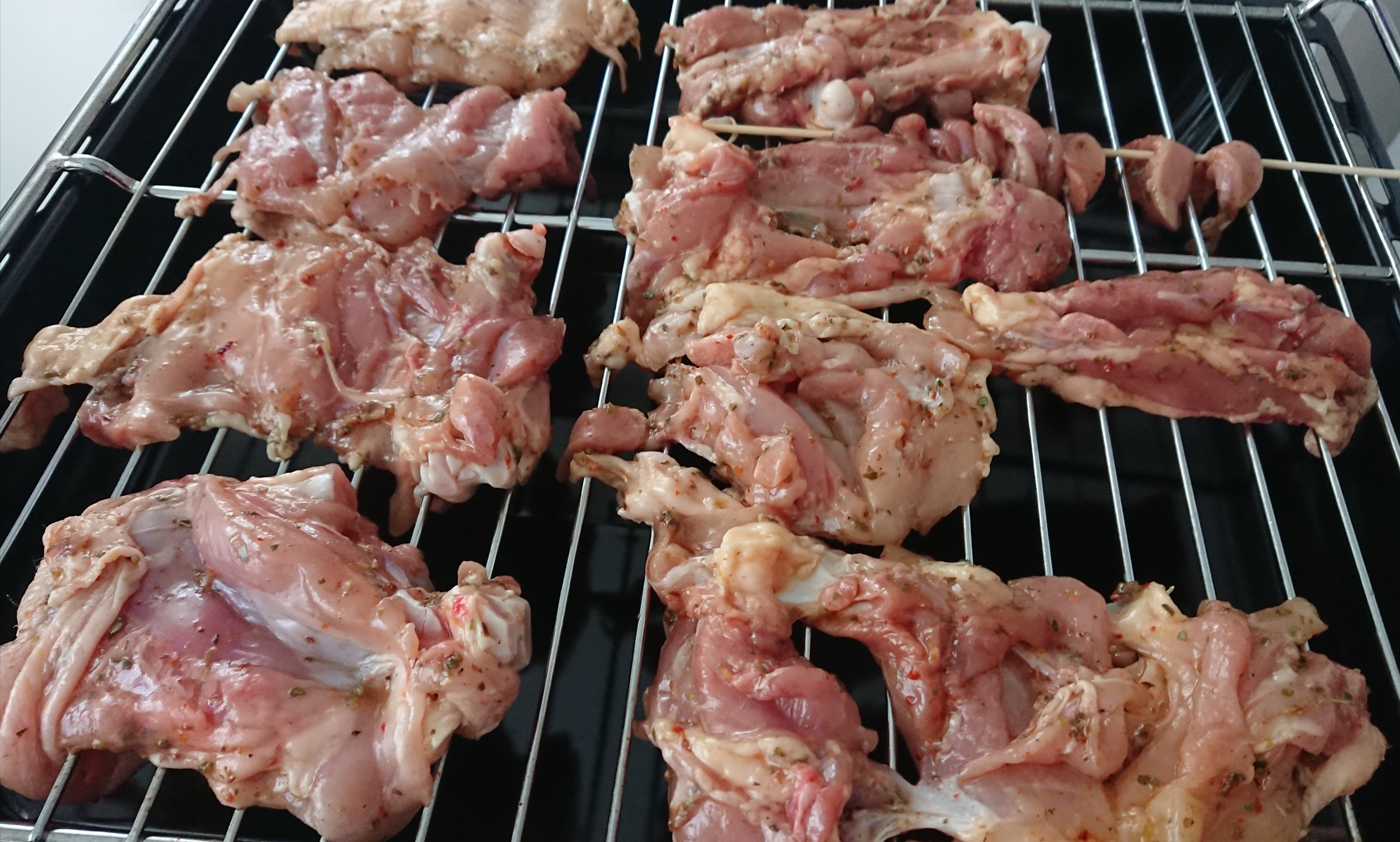 Son aşamada ızgara teline tavukları yerleştiriyoruz. Yanına şiş çubuğuna geçirdiğimiz domates ve biber ekliyoruz.
Izgara telinin altına fırın tepsisi koyıyoruz.
Fırın tepsisinin içine 1 su bardağı su ekliyoruz.
Bu işlem hem ızgaranın yağının tepsiye dökülmesi hem de yumuşak pişmesi içindir.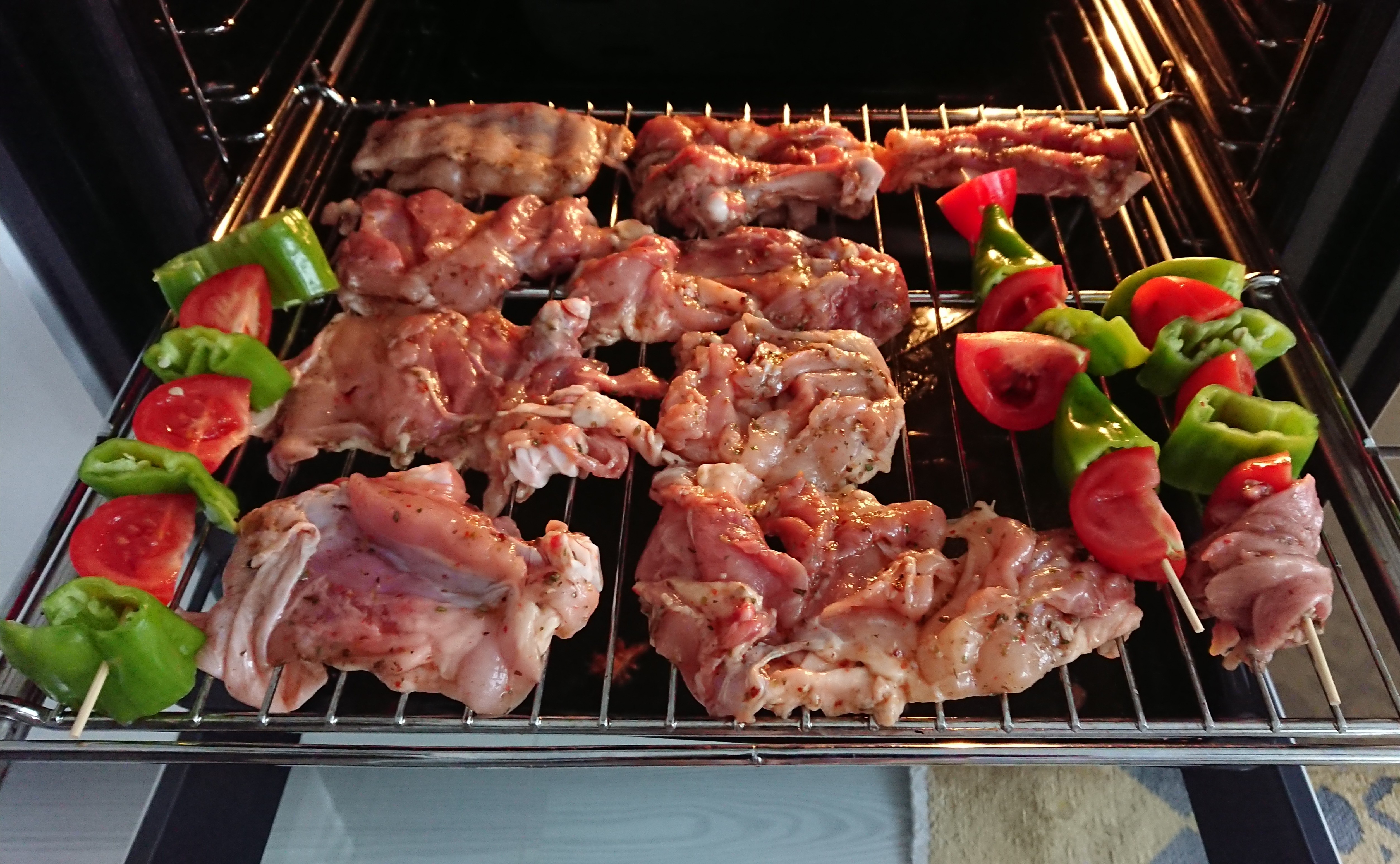 Son olarak pirzolayı önceden ısıttığımız fırında 200 derecede 45 dakika pişiriyoruz.
Pişerken alt üst çevirmesi yapmamız gerekiyor.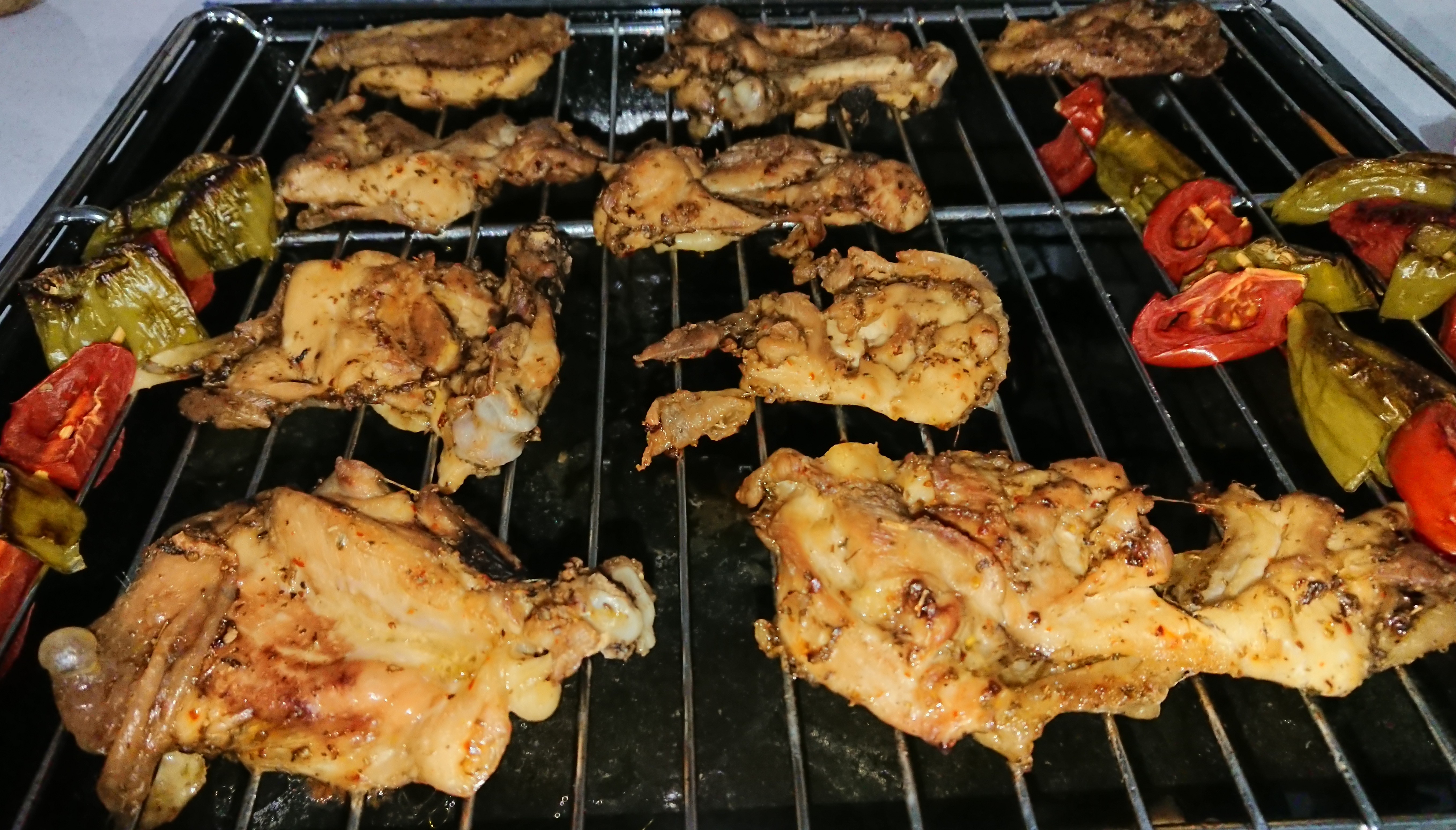 Yanında çorba ve pilav ile servis yapabilirsiniz
Herkese sağlık dilerim 🙏