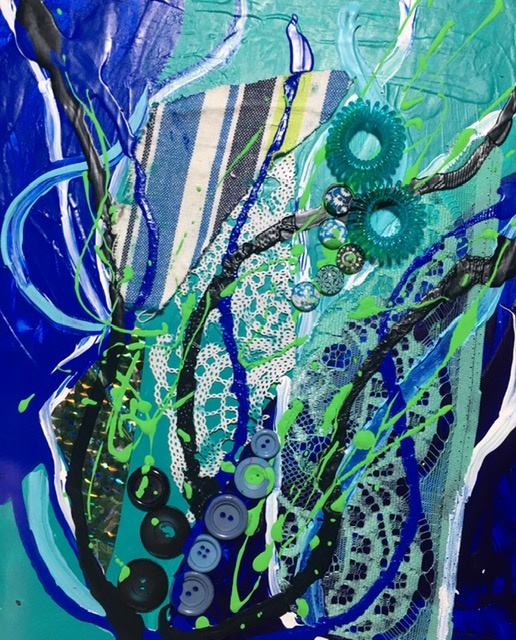 (ENG)
This is my original artwork.
"Deep Ocean Water"
Mixed Media,22x27.3cm,2020
It's been 20 years since deep ocean water became popular. I heard that deep ocean water is seawater in a layer of 200 meters or less in depth, but it is now sold as mineral water, and it is also used in barley tea that I often drink, so I think it has become widespread. Are minerals good for the body? I heard that it is also used in cosmetics. This picture was drawn with the image of deep ocean water.
(JPN)
これは私のオリジナル作品です。
"海洋深層水"
ミクストメディア、22x27.3cm、2020
海洋深層水がブームになってからもう20年が経つそうです。海洋深層水とは、水深200m以下の層にある海水のことだそうですが、今ではミネラルウォーターとして売っていたり、私が良く飲んでいる麦茶にも使われていてすっかり普及したのだなと思います。ミネラル成分が身体によいのかな?また化粧品にも使われているそうですね。この絵はそんな海洋深層水をイメージして描きました。