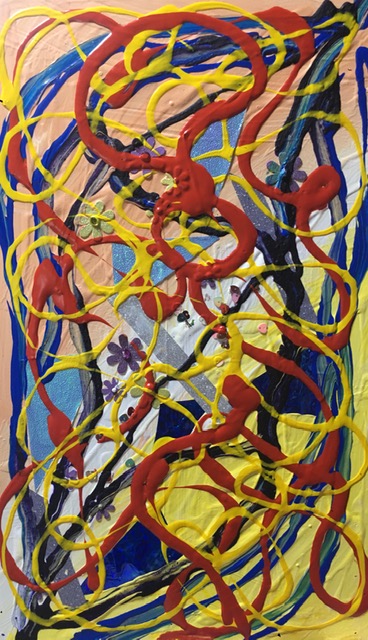 (ENG)
This is my original artwork.
"Full Ripeness"
Mixed Media,24.2x41cm,2020
I was able to draw this picture leisurely. I worked up a sweat and painted (It is hot when I draw a picture even though the air conditioner is on.) this morning, and now I am taking it easy.
I love to relax.
I used to like to drink 100% fruit juice. I was drinking almost every day. I thought it was better for my health than a soft drink with sugar in it. But I had to stop drinking because of the sugar and calories. Recalling the taste of such delicious 100% juice, I drew this picture.
(JPN)
これは私のオリジナル作品です。
"完熟"
ミクストメディア、24.2x41cm、2020
この絵はゆったりとした気分で描けました。今日も午前中は汗を流しながら(エアコンをつけているのに絵を描いていると暑いのです)絵を描いて、今はのんびりしています。
のんびり過ごすのが大好きです。
少し前までは果物の果汁100%ジュースを飲むのが好きでした。毎日のように飲んでいました。砂糖が入っている清涼飲料水よりは身体に良いと思っていたのです。しかしやっぱり糖分もカロリーもあって、糖尿病の私は飲むのを辞めざるを得ませんでした。そんな美味しい果汁100%ジュースの味を思い出して描いたのがこの絵です。