Hello everyone! Today I am going to share a review of an eating outlet that I went to some time ago. It is a traditional Chinese restaurant located inside the Chinese temple of Tua Pek Kong, Perak Malaysia. The temple was majestic and very large. It was beautiful and felt peaceful to pray.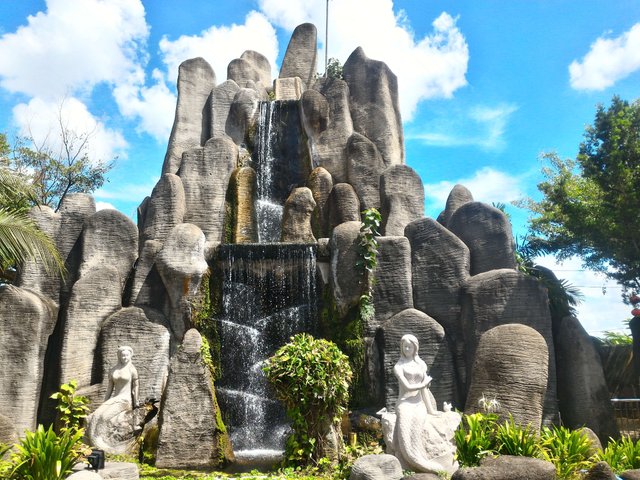 Here's a picture of a large waterfall in the temple.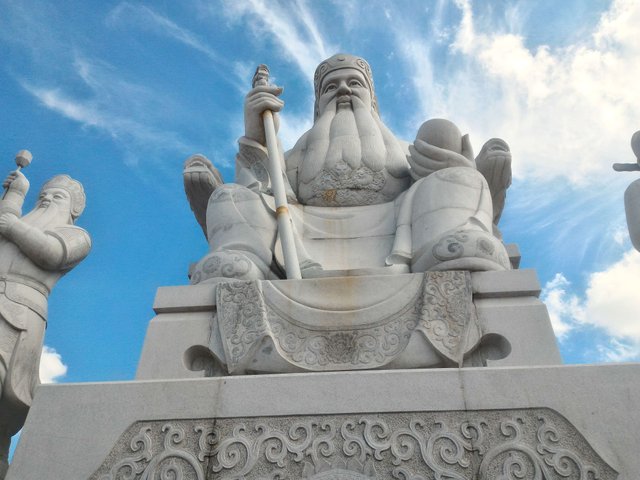 This is a picture of the main God, Tua Pek Kong. He is famously known as the God of Prosperity.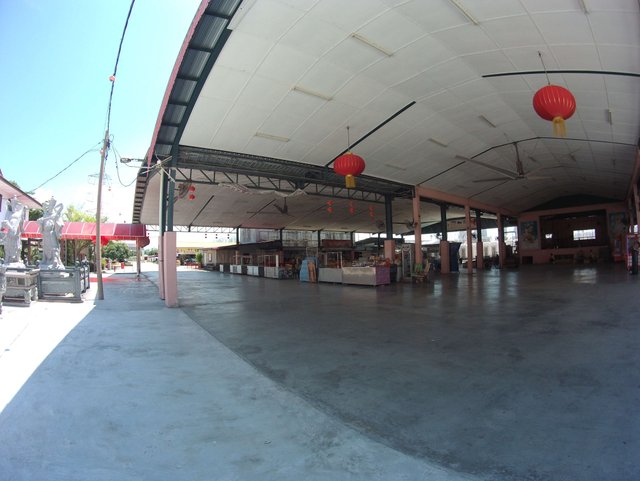 This is the area where the eating outlets are located. The temple is very large so the eating outlet area was spacious.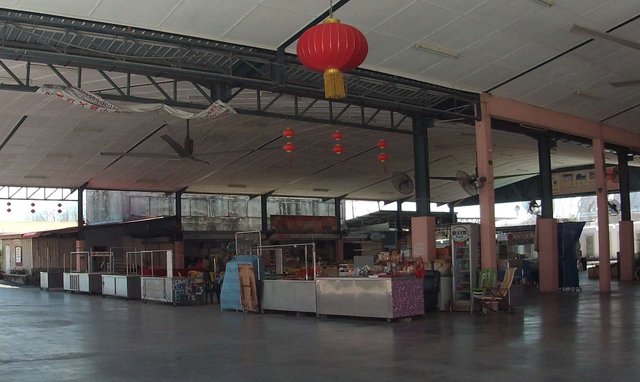 Here's a cropped image so you can have a closer view.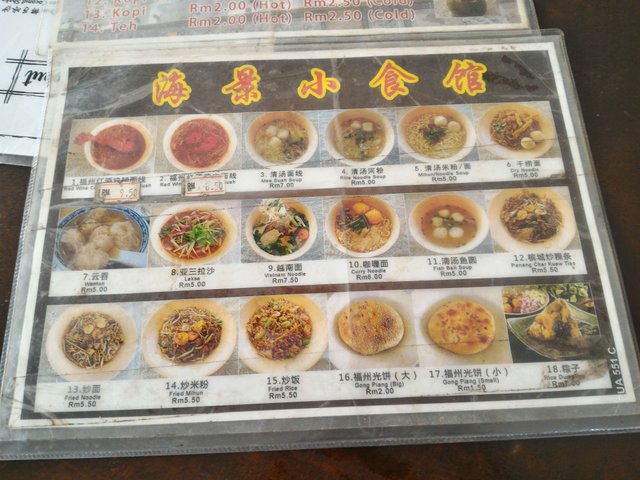 This is the menu for food. They were labelled in both English and in a Chinese language possibly Mandarin if I am not mistaken (I am guessing so please correct me if I am wrong). They were all good options so I was confused on what to choose. Also, they were priced reasonably and in fact, cheaper than the place where I live (Kuala Lumpur) which is why my family and I decided to just eat at the temple instead of looking for another eating outlet outside.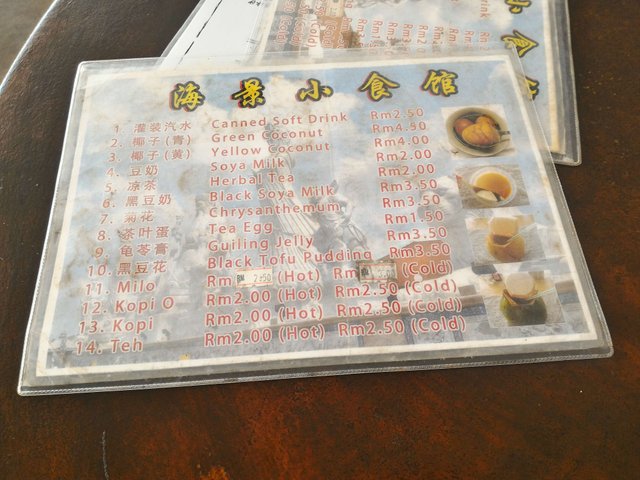 This is the menu for drinks. Beverages range from coffee and tea to coconut water. By the way, in case you are wondering, the green coconut is priced higher than the yellow one because it tastes sweeter.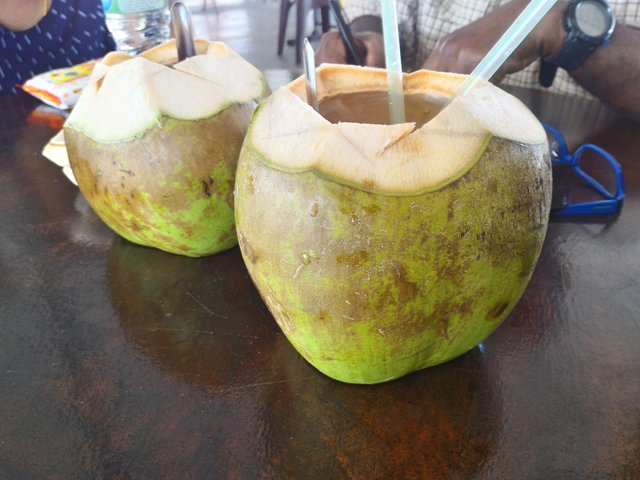 Initially we sat to drink some coconut water as we visited the temple around 11.30 am so the sun was blazing and shining gloriously resulting in us getting very thirsty. We all ordered a coconut for each to quench out thirsts. It was like being in heaven to drink it in the hot weather. The amoung of the coconut water was higher than anywhere else I have had it. It was around two glasses of water. I also ate the coconut fruit after drinking the water.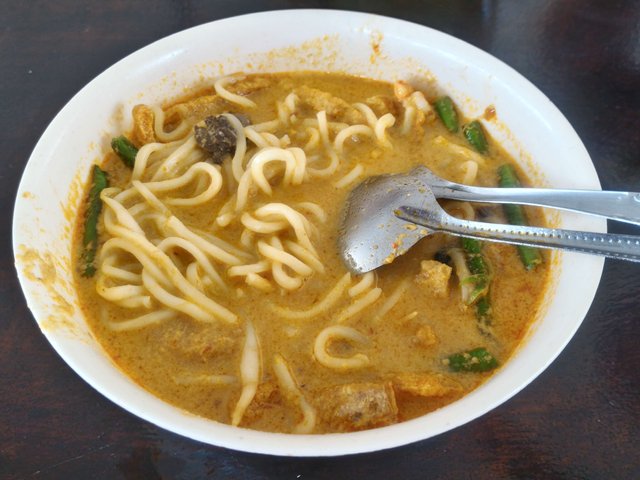 I ordered curry noodles. The curry was very thick and tasty. There were many items included in it such as prawns, clams, fish cakes, tauhus and vegetables. It tasted great and was beyond my expectations! I let my family to taste it too and my brother ordered the same meal for himself after that.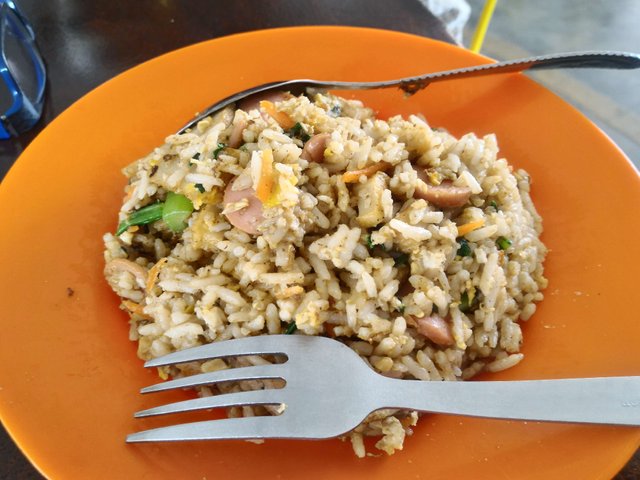 My father ordered fried rice for himself. It was made using rice, vegetables, prawns, eggs and different types of tauhus. I tried it and it was okay. It was not great but it was tasty.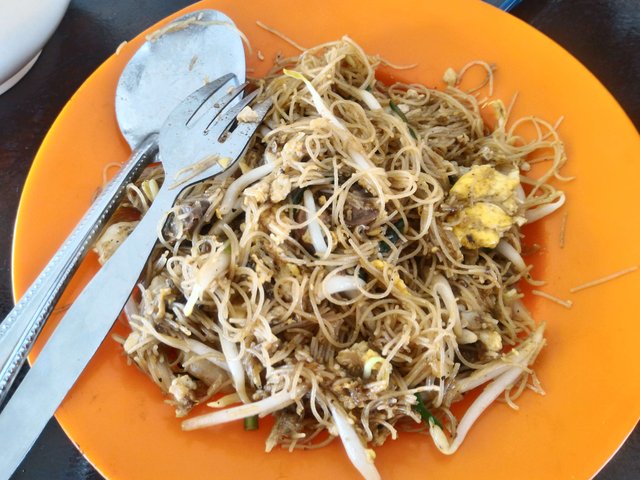 My mother ordered fried noodles for herself. It was made with vegetables, eggs, prawns, tauhu and taugeh. I tried a little and it tasted great.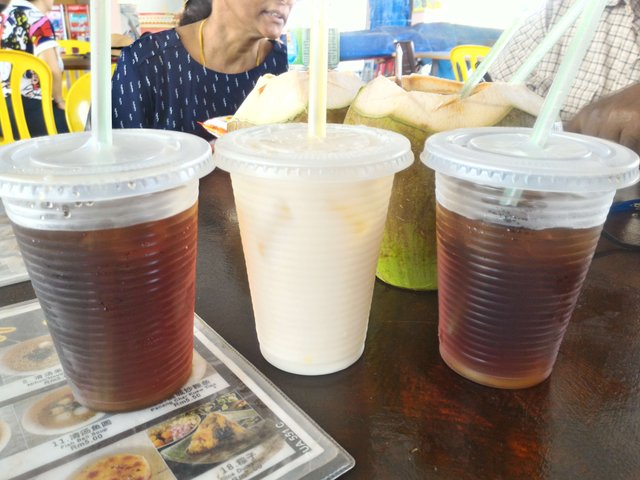 These are the drinks that we ordered. The middle drink is soya milk while the others are herbal teas. The soya milk was standard while the herbal teas were pleasant.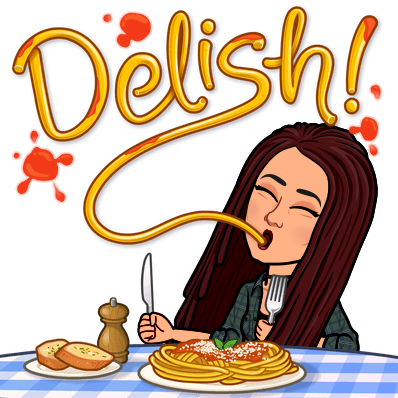 To summarise, I loved eating here and will have another meal when I visit the temple again. The food were not only reasonably priced, but they were also tasty. The place was also very spacious and peaceful. If you are in Malaysia and plan to visit the temple for prayers and eat as well, I suggest you to pray first because it is required to be vegetarian to do prayers. Of course no one will check you but I think we should respect the requirements.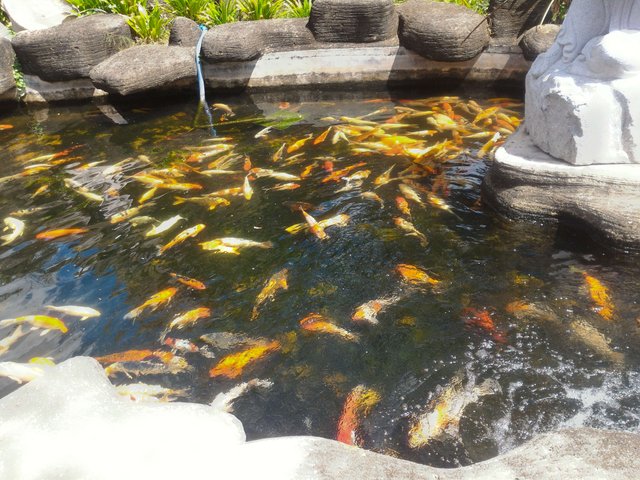 Here's a bonus picture. There are multiple fish ponds along with one particular large pond in the temple with thousands of fish in it. People are allowed to feed them but only with special fish food sold by them which costs RM 2.00 (around 0.46 USD). It is a fulfilling experience to feed them. Thank you for dropping by and I hope that you have a great day ahead =)
---
Restaurant Information

Tua Pek Kong Temple Restaurant



Jalan Pasir Panjang, 32000 Sitiawan, Negeri Perak, Malaysia
---
The Palatable Beauty of Chinese Cuisine
This post participated in the Tasteem contest The Palatable Beauty of Chinese Cuisine