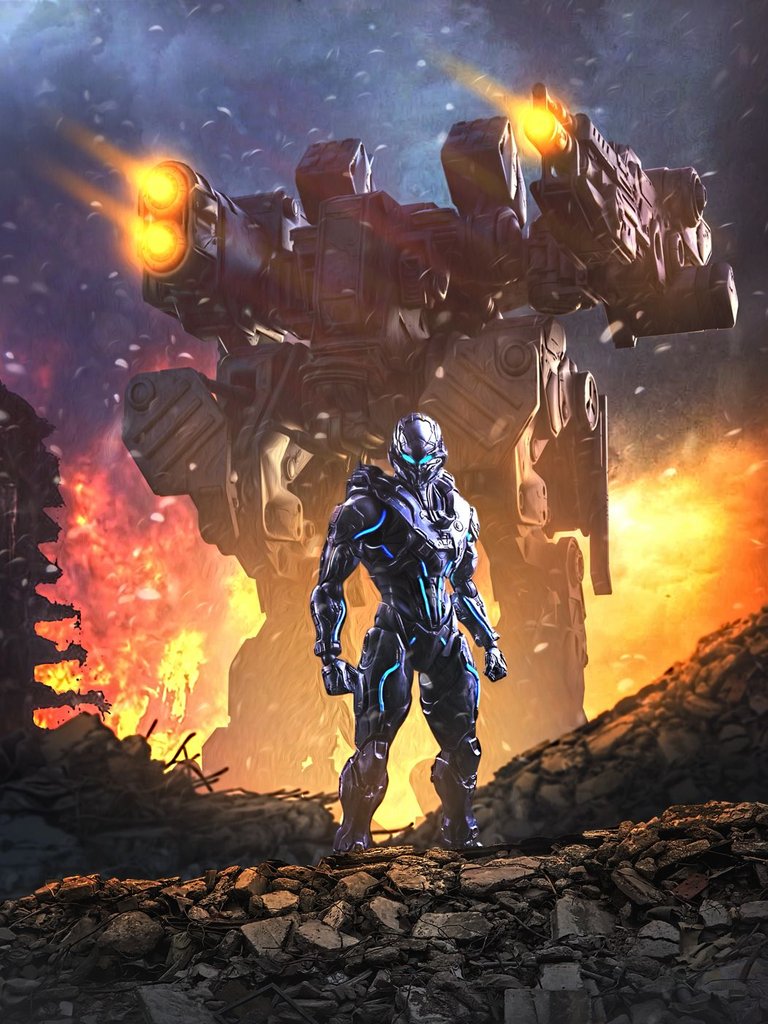 In this Photoshop Tutorial, Learn How to Create a Surreal attack from an alien or outsider with war effects Photoshop Manipulation Tutorial. In this surreal war effects photo manipulation tutorial you'll make an outsider or alien by destroying View.
It's one of those quick and simple Photo retouching tutorials you'll learn how to use Adjustment Layer tool. Hue Saturation Tool, Photoshop camera raw and Color Efex Pro to put Dramatic photo effects.
Here are the images I'll be using: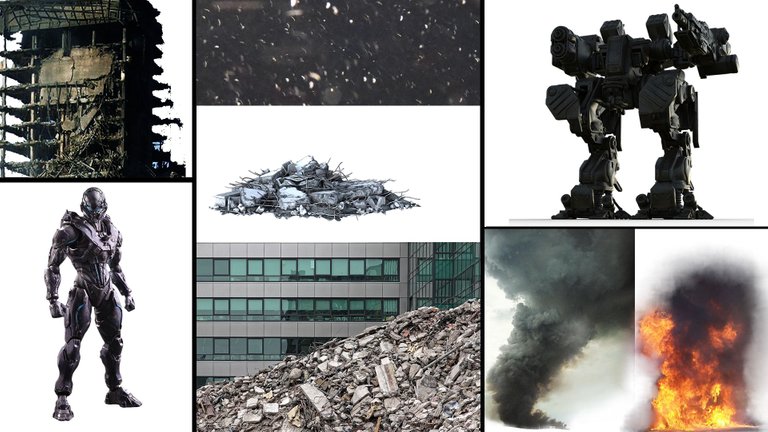 Outsider or alien
Destroyed building
https://www.deviantart.com/achosenreject/art/building-Ruins-2-PNG-Pack-769759809
Debris
https://www.stockvault.net/photo/278187/debris
https://www.deviantart.com/cgartiste/art/Rubble-7-389214061
Fire Stock
https://www.deviantart.com/frostbo/art/Fire-Stock-05-273666345
Fire clouds
https://www.deviantart.com/gareng92/art/Wild-Fire-Png-3-805580488
Effects
https://www.deviantart.com/cryogfx/art/Effect-Stock-02-474234947

Here are some Screenshot to show how to create this photoshop manipulation effect.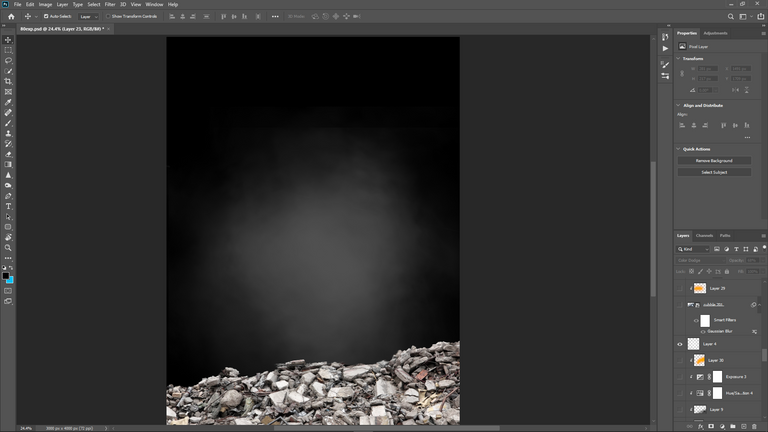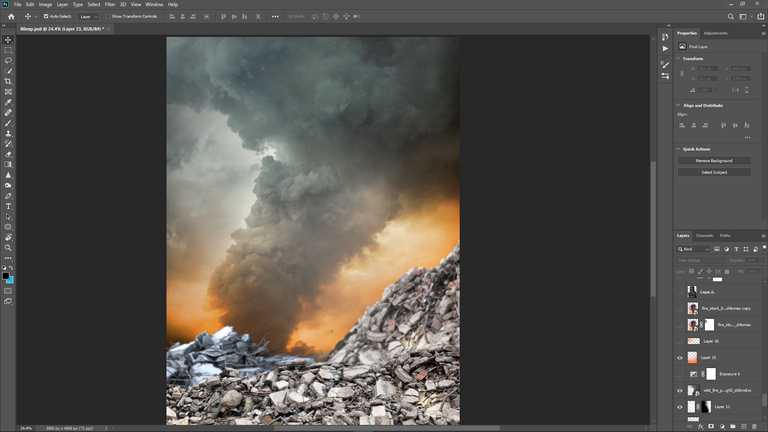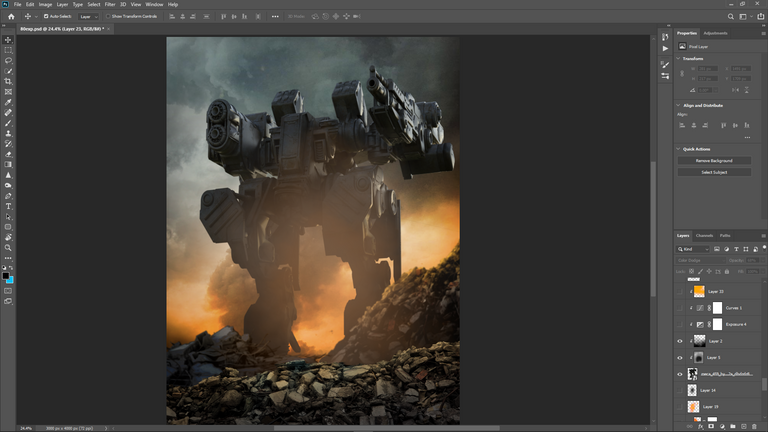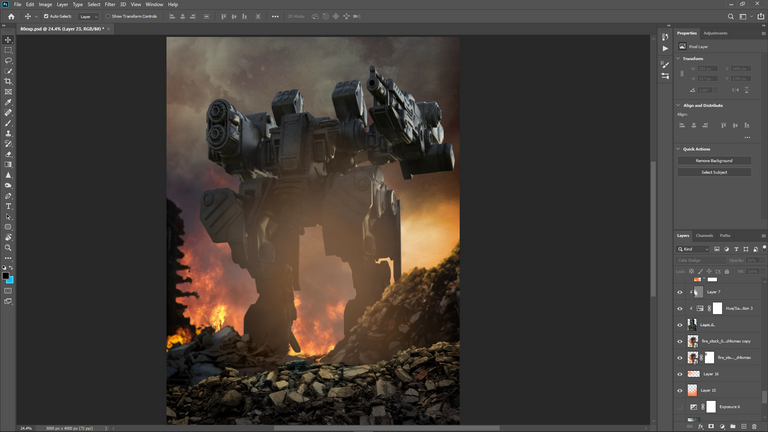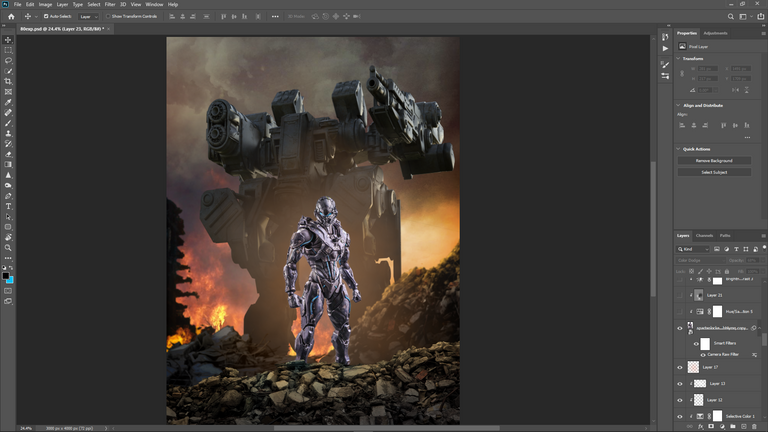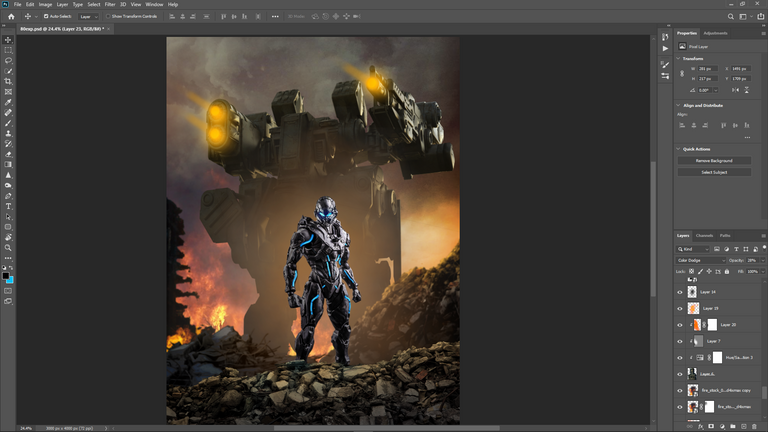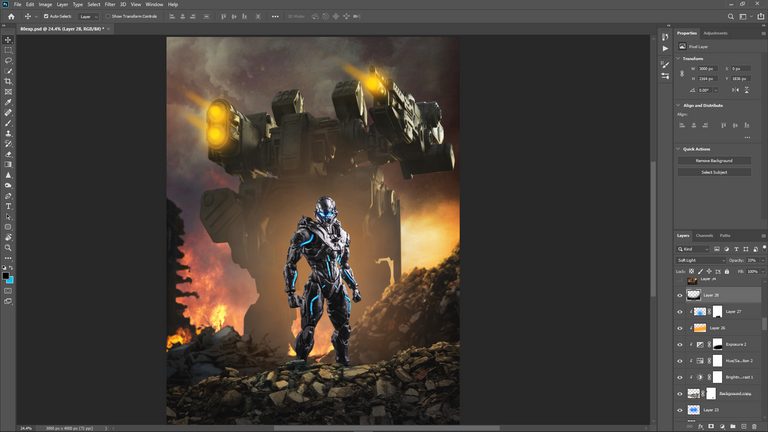 And Final Result is...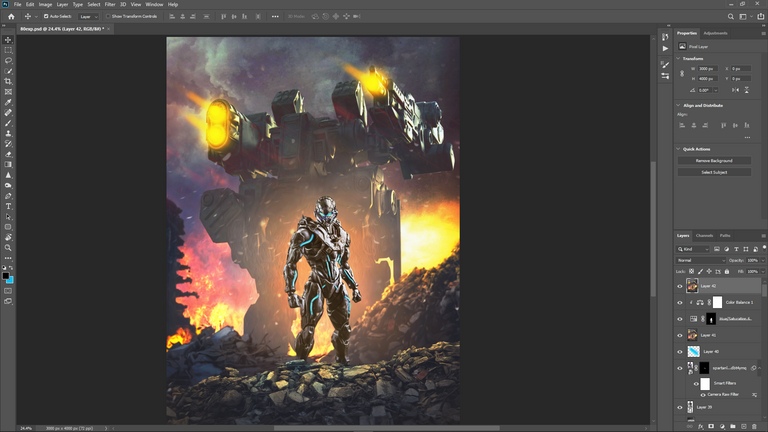 ===================================
More Photoshop Tutorials ► www.ykdes.com
===================================
For business inquiries ► CONTACT ME.
===================================
Do you want to buy me a cup of coffee? ☕
Donation: PayPal or Hive
===================================
► Let's Be Friends:
===================================
✿✿✿✿ THANK YOU ✿✿✿✿