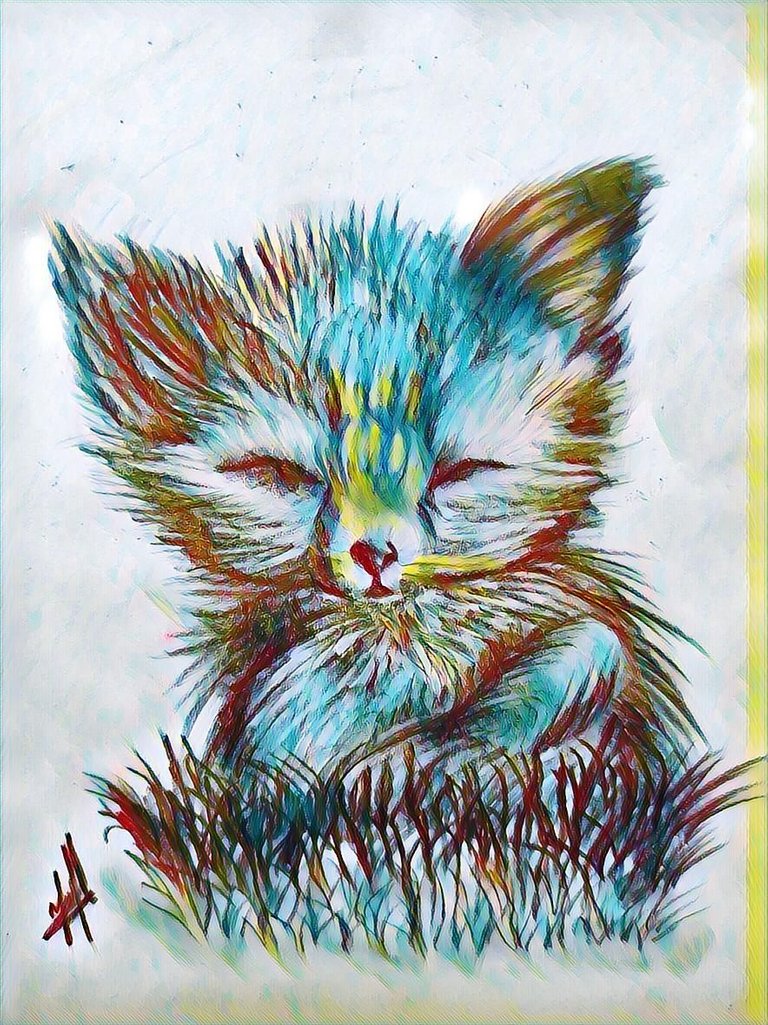 ¡HEY HIVERS! ❤️Saludos a todos. El día de hoy les quiero compartir un dibujo hecho a lápiz de un zorrito bebé. Creo que se ha notado un poco mi amor y afán por dibujar animales, es una de las cosas que más me gusta hacer.
HEY HIVERS! ❤️Greetings to all. Today I want to share with you a pencil drawing of a baby fox. I think you have noticed a little bit my love and eagerness for drawing animals, it's one of the things I like to do the most.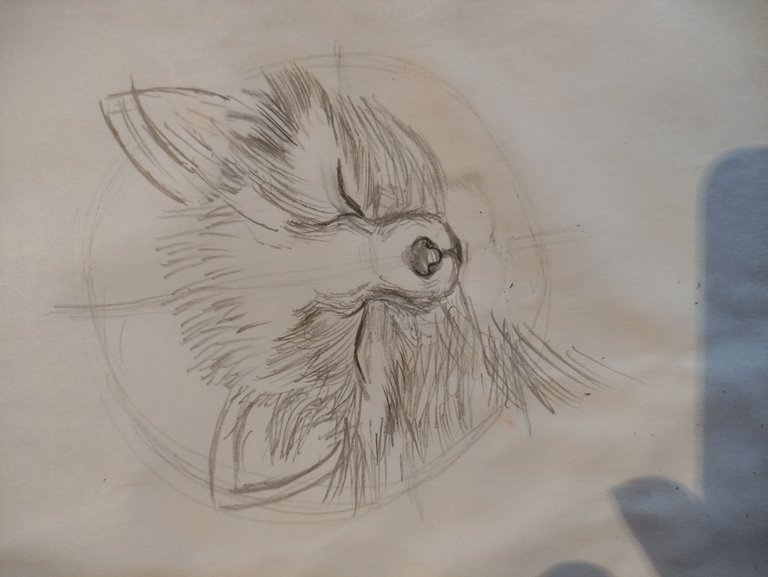 Pienso que la naturaleza así caótica tiene un orden interno y muy capaz, la belleza e inteligencia de los mecanismos de los seres vivientes a nivel biológico me parecen la cosa más fascinante que existe. Así que suelo leer y ver documentales al respecto frecuentemente.
I think that the chaotic nature has an internal and very capable order, the beauty and intelligence of the mechanisms of living beings at a biological level seem to me the most fascinating thing that exists. So I often read and watch documentaries about it.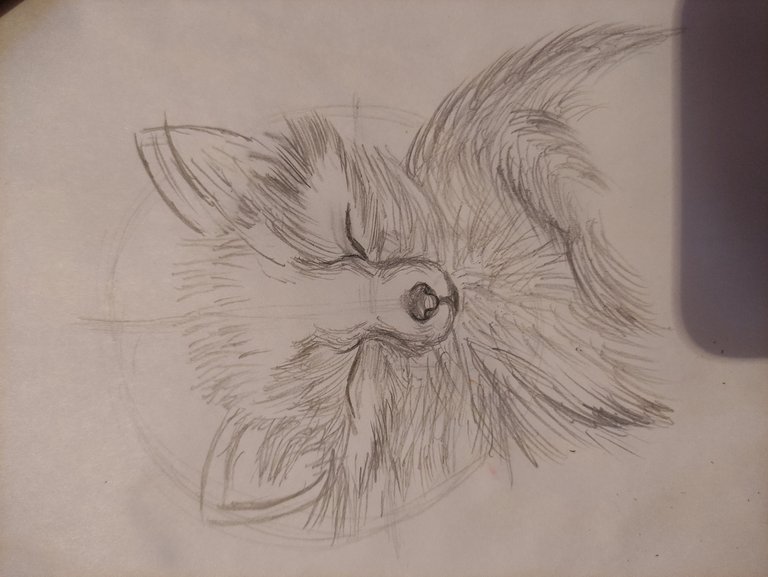 Los animales no los boceteo con mucha estructura todo el tiempo, más que todo cuando son animales peludos, ya queda más el dibujo a cargo del movimiento de la muñeca junto con el lápiz, aunque las proporciones nunca dejan de ser importantes.
I don't sketch animals with a lot of structure all the time, especially when they are furry animals, the drawing is more in charge of the movement of the wrist together with the pencil, although the proportions never cease to be important.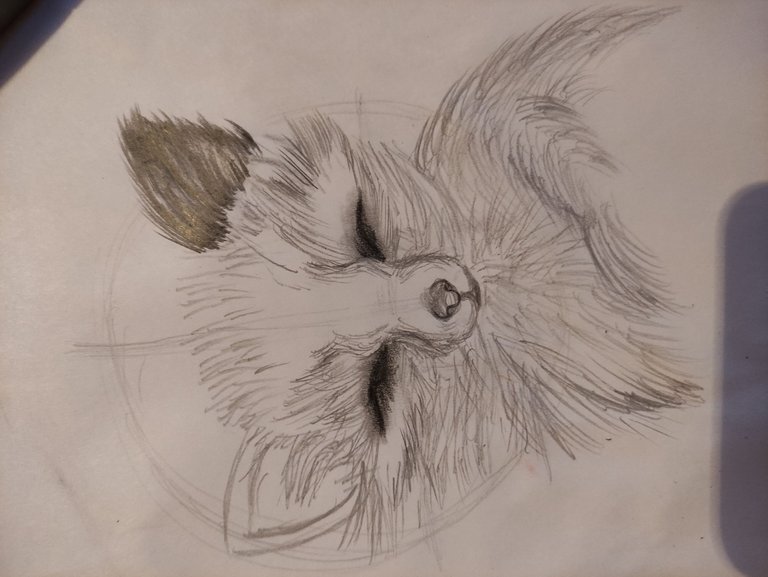 Me ha costado un poco por los problemas de la vista que tengo, pero va bastante bien de práctica para soltar la mano después de un tiempo de ausencia con los dibujos. Para los artistas es muy importante y necesario mantenerse activo en su trabajo. Un día o dos hacen una gran diferencia en los próximos trabajos. Básicamente no se tiene descanso.
It has cost me a little because of the sight problems I have, but it is quite good practice to let my hand go after a time of absence with the drawings. For artists it is very important and necessary to stay active in their work. A day or two makes a big difference in the next works. Basically you have no rest.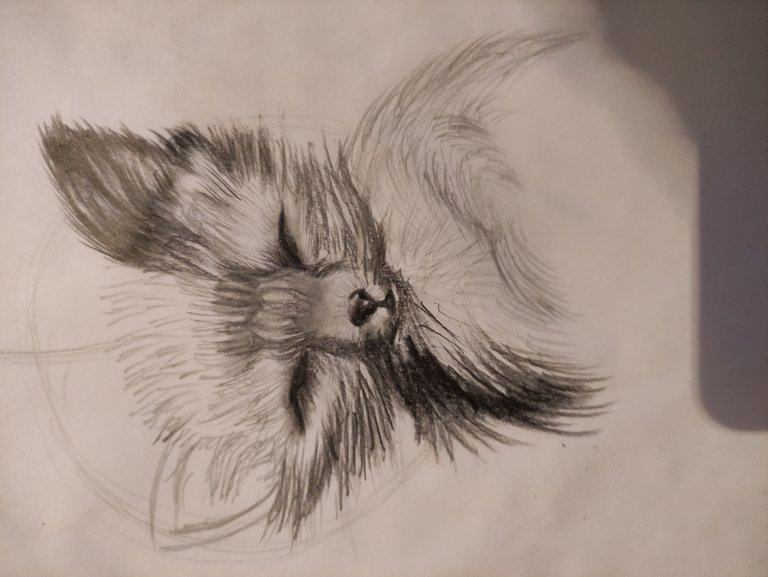 Suena terrible, pero lo digo por experiencia propia. Cuando pasa mucho tiempo sin dibujar sientes que tu mano es capaz de hacer actividades cotidianas con naturalidad, sin embargo al tomar un lápiz sientes como toma cierta rigidez. Lo cual hace que dibujos con estos dónde debes alzar la mano al final de cada pelo, sea un poco más complicado que antes.
It sounds terrible, but I say it from my own experience. When you go a long time without drawing you feel that your hand is able to do everyday activities naturally, however when you pick up a pencil you feel like it takes on a certain stiffness. Which makes drawings with these where you have to raise your hand at the end of each hair, a little more complicated than before.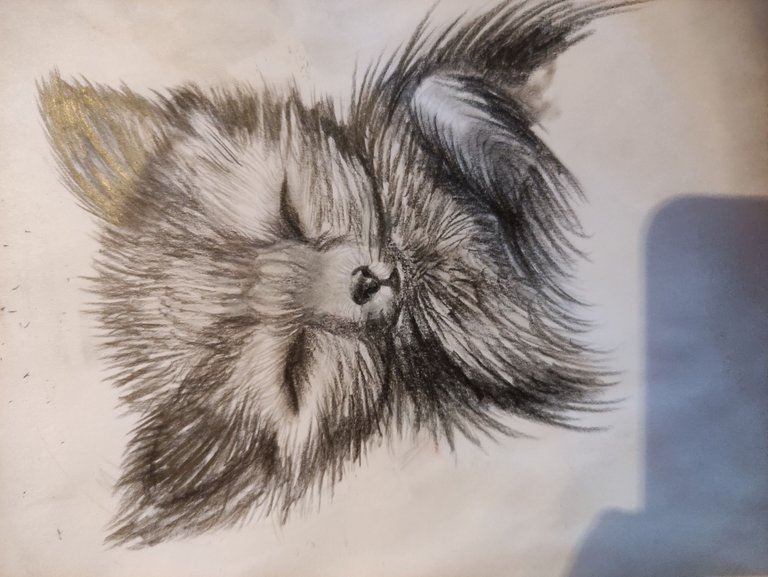 Aprecio mucho a cada una de las personas que llegan a leerme y les gusta mi trabajo. Un abrazo para todos.
I appreciate very much each one of the people who come to read me and like my work. A hug to all of you.