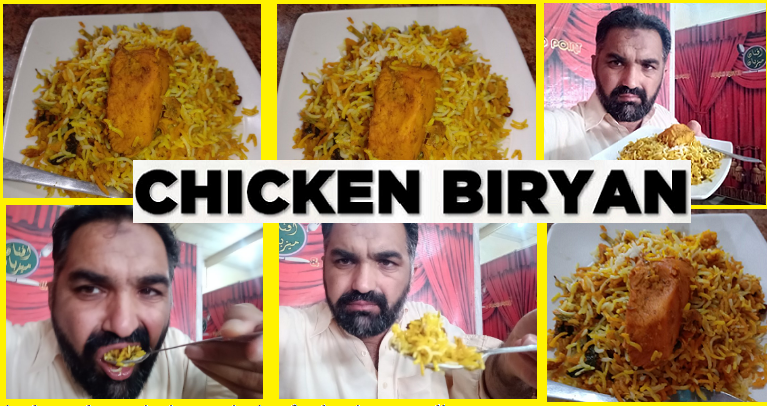 Dear Friends
Hope you all will be happy and fine. it is early Tuesday morning, here time is 4:30am, i am sharing with you, one of my favourite food, that i like very much. whenever i visit mianwali city area, i never forget to eat Chicken beefBaryani
reason is that it has different taste than pulao. its looks colourful and taste is delicious. so i love it very much.but this week i saw a new baryni shop that has opened recently. so this baryani is from the new shop that i ate from there. it was tasty, and but one things was not good, salt taste was over, soi also complaint it to shop owner, that there was over salt taste in barynai, he promised that he will care next time in this regards.
because some people like salt over, but some not like very much.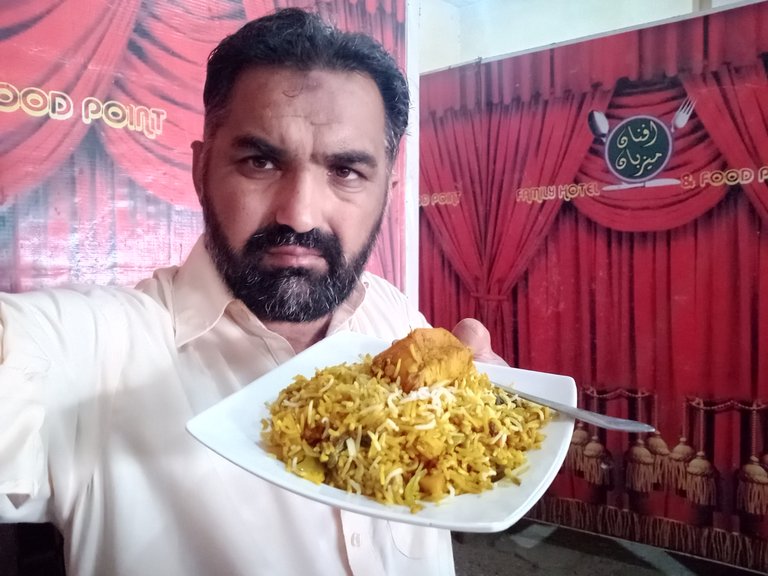 it is plate of delicious ***Chicken Baryani that was very much tasty but as i said there was salt over, but if again i feel salt over in ingredients then i will not visit again to the this food shop. because salt is very much dangerous for health, so we should it very less in our daily food, i have read in health magazine that it is white poison for health, so we should be careful.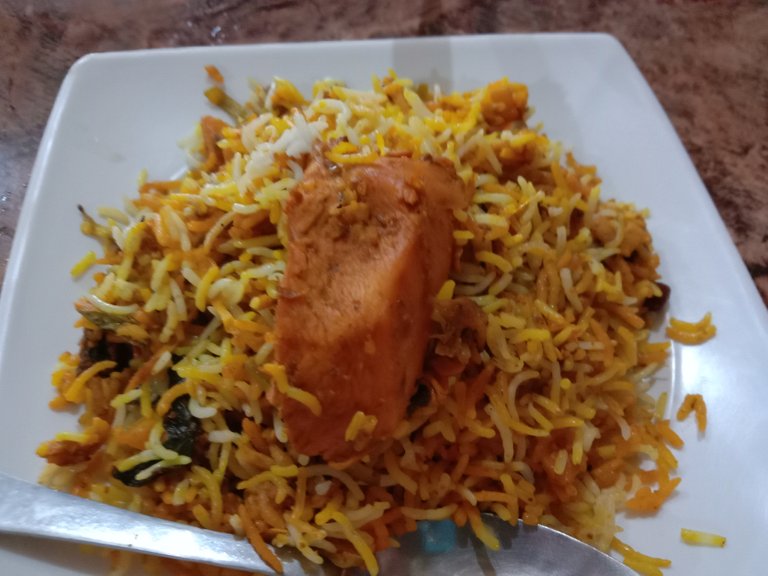 it is plate of baryani , you can check its color, how beautiful it is looking, one piece of meat is giving wet impression to mouth. when i saw this beautiful baryni , i really got water in my mouth, so i quickly took some images of this plate and then started it eating, with great feeling.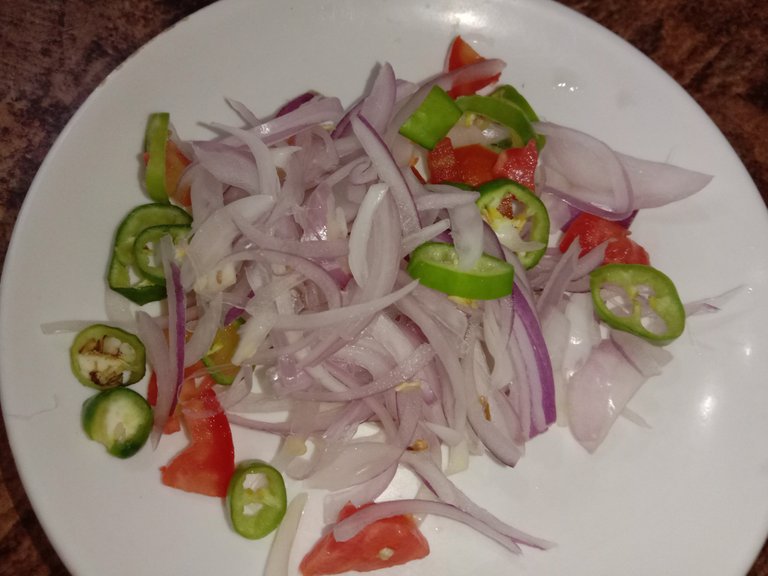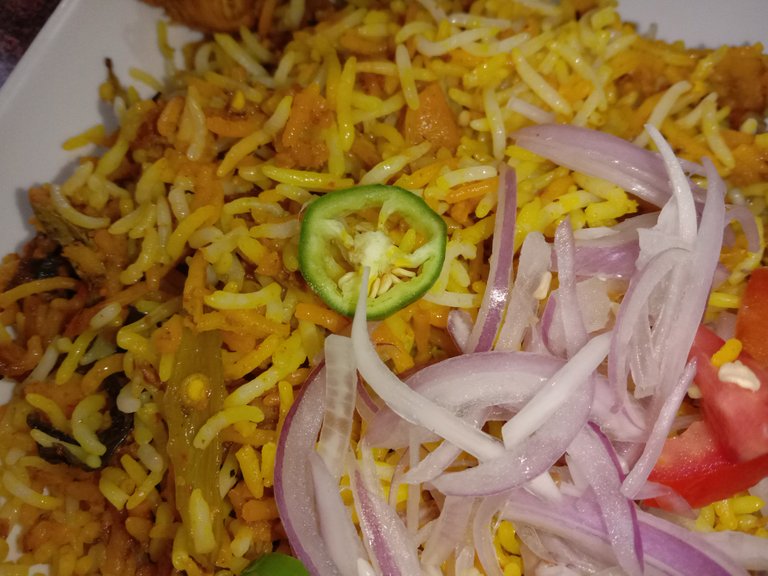 it is salad plate. green chilli,onion, and tomato pieces. so it is very nice to eat with barynai and give nice feeling of taste at the time of eating baryni and salad. so this salad is looking also very nice. but shopkeeper charge extra money for this service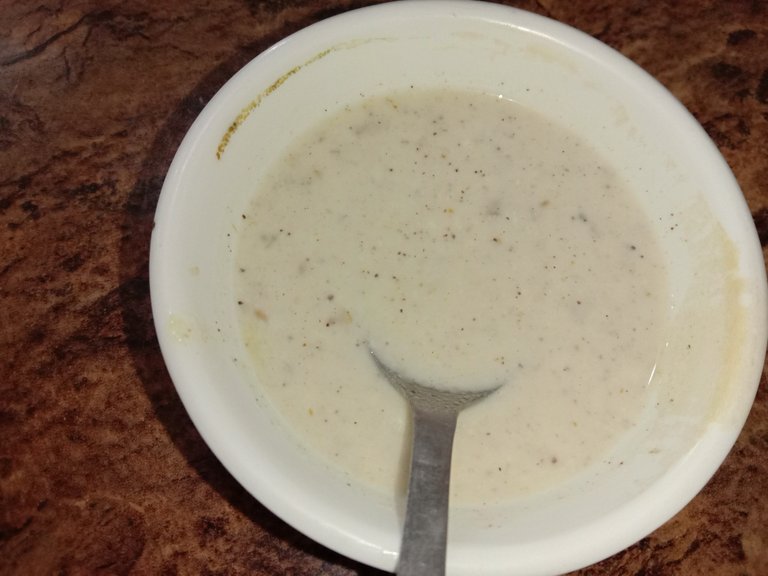 It is cup of ritya, it is prepared with yogurt and also is mixed in it black paper to increase its taste, one more ingredients also is added in it , but i forgot its name. so it is also used with baryani, people say , if we will eath salad and ritya with rice or baryani then these food help to digest the rice easily. so it is reason of eating these with rice food.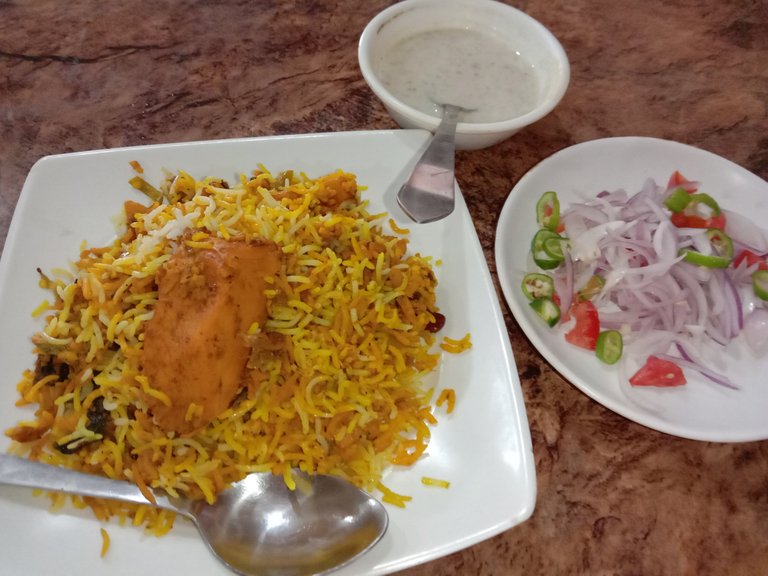 wow what are you feeling about this image? really when i was taking these food photography , i have no idea, these will be mouthwatering, and i have to again come to eat this baryani to shop, so today is Tuesday and i am making plan to visit in next few days to same shop, to eat it again, and also to check the shopkeeper are using less salt in baryani or not , to recommend my friends and if salt or any other ingredients will be over, then i will not recommend the friends to visit the shop for eating baryani.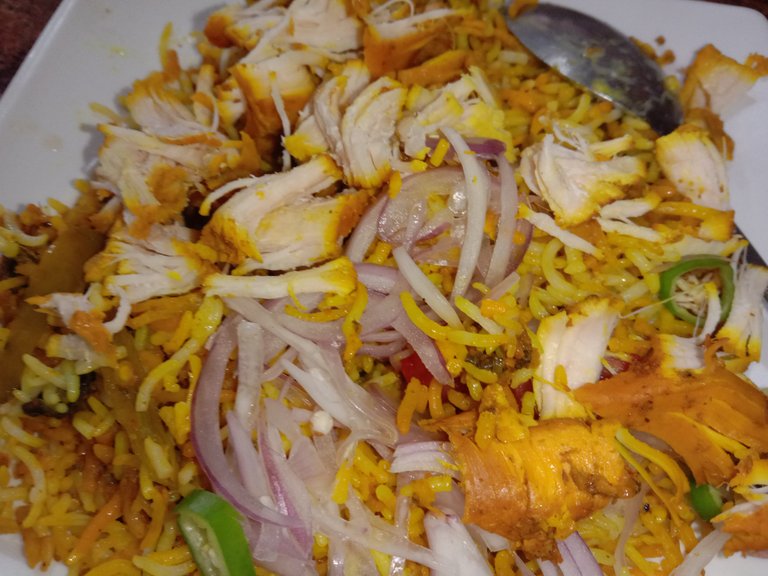 here you can see chicken piece in the plate, so it is kabli baryni, i spreaded the onion over rice and also puted some riyta then ate them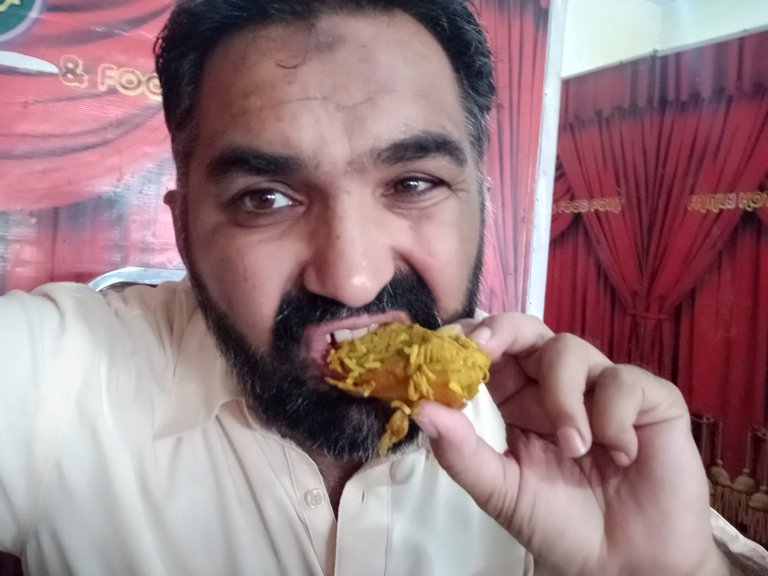 i am fighting with chicken piece, and took selfi, but i did not notice that chicken in my mouth, so this click is hot click of my today food .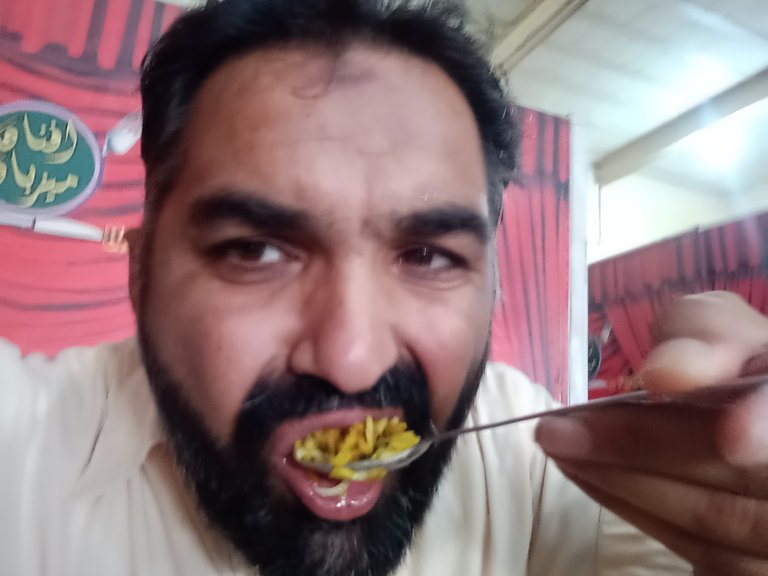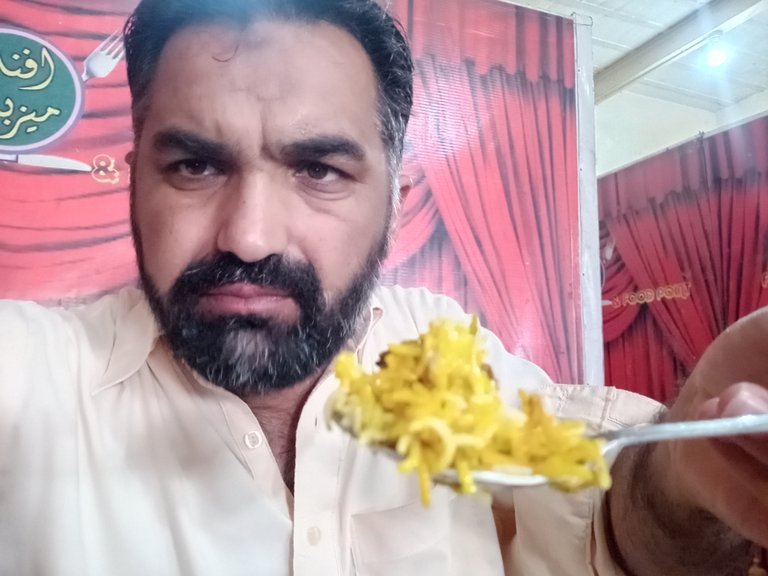 in these above pic, i am enjoying food so it was really great moment, and i liked it very much, but over salt was not good,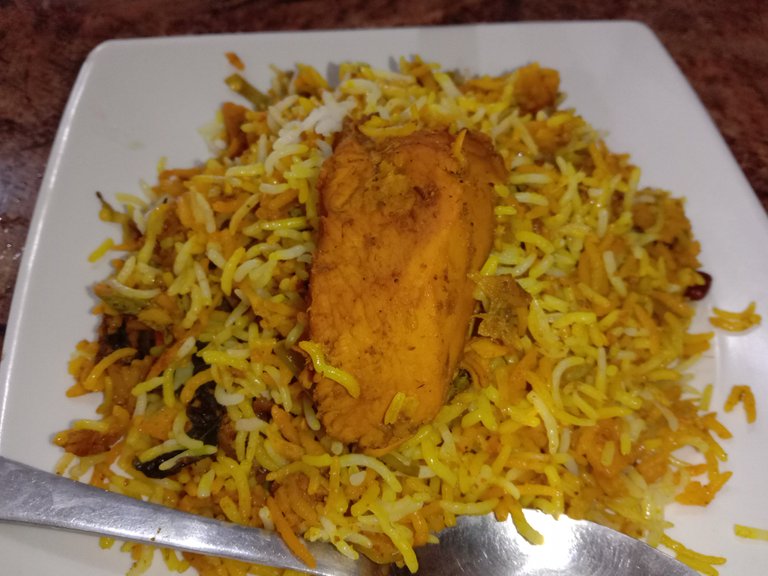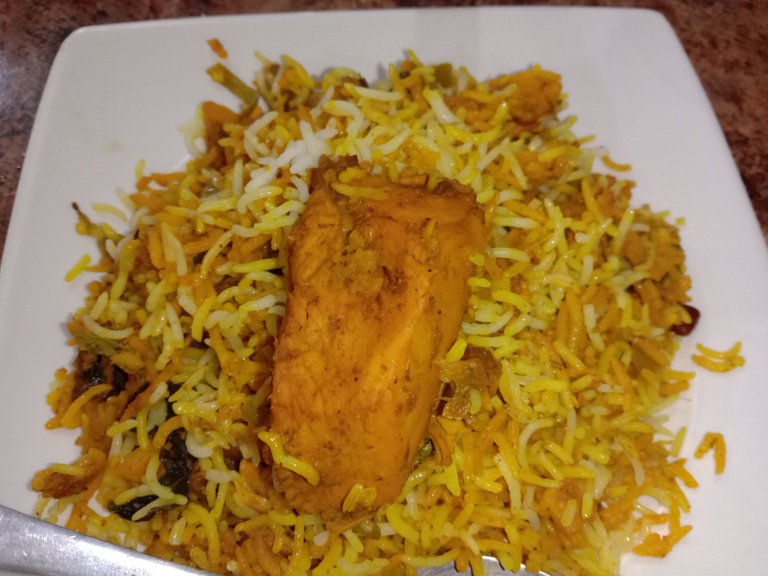 i took some more pictures, so i thought to add also these one, in post, that will increase taste of post , hope you all will enjoy it.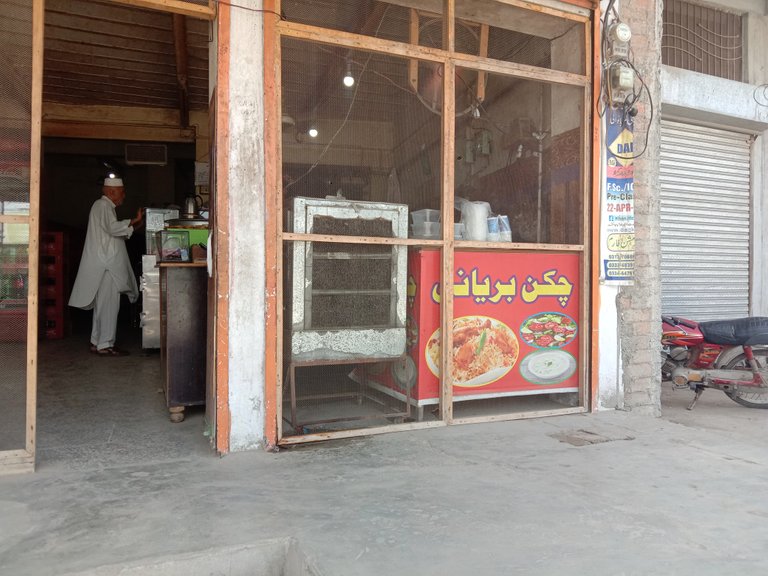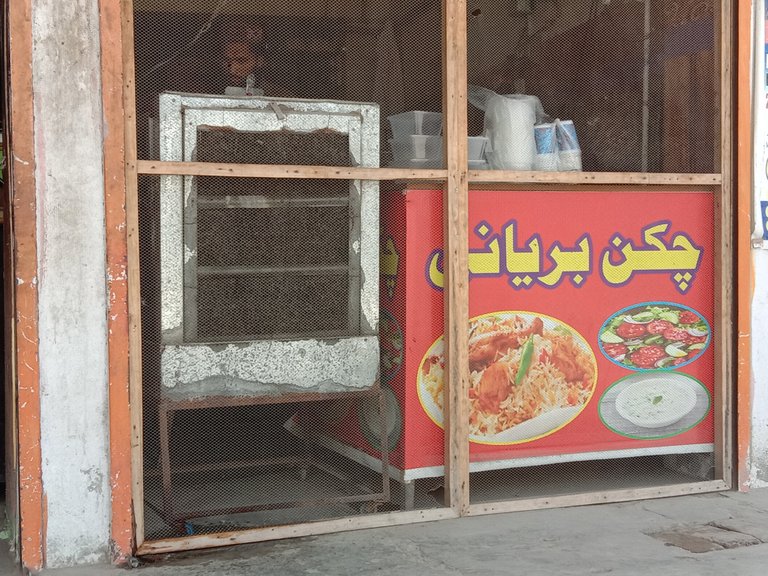 in above photos you can see front view of shop, shop name is Chicken and Beef Baryni, and here also available, milk tea,goat milk tea, and vegetable food, milk ornage shakes, drink, so many food are served here, so it is big shop, it is front area of shop, it is entry gate, but here i want to inform you because of covid 19 , only five person are allowed one time, so it is issue also is.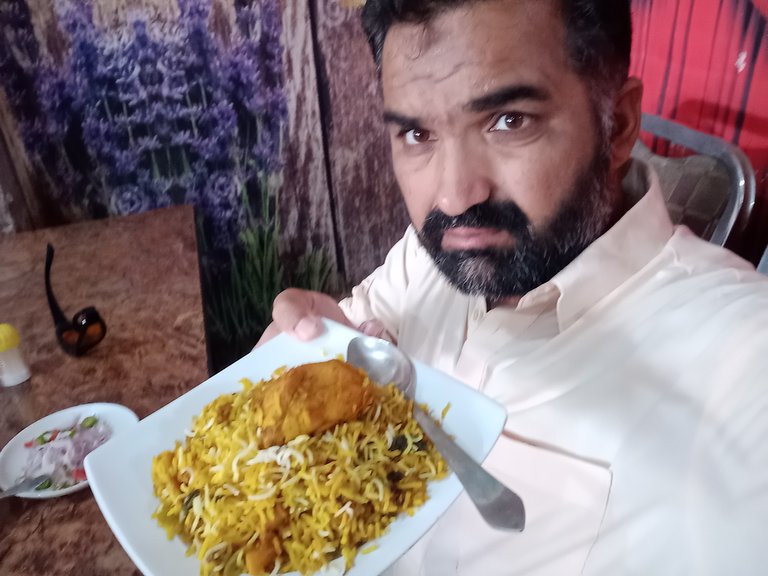 Subcribe my other social profile
Sign up Hive
My 3Speak Channel
My Hive profile
My Dtube channel
My Youtube channel
My Twitter profile
---

---