Anyone who purchases 1 SAND for $9.99 or 0.0066 ETH can redeem them for 1000 SAND sent to their hive-engine wallet by sending a message in opensea with your desired hive account
or you can verify your ethereum wallet by making a post on hive and using your eth account to verify by making a small deposit of swap.eth OR using metamask to sign a message to the posting key of your hive account which is a system we will actually have to discuss and work on later with someone liek @someguy123 ! Maybe we can formalize this system to allow ethereum NFT "coupons" or "vouchers" that allow one to send to a hive-engine eth wallet and get hive engine tokens in exchange.
Anyway heres a way to purchase hive/eos/telos SAND by purchasing 1 SAND logo coupon and DMing me your HIVE account to recieve the 1000 SAND
Or like i said you could make a hive post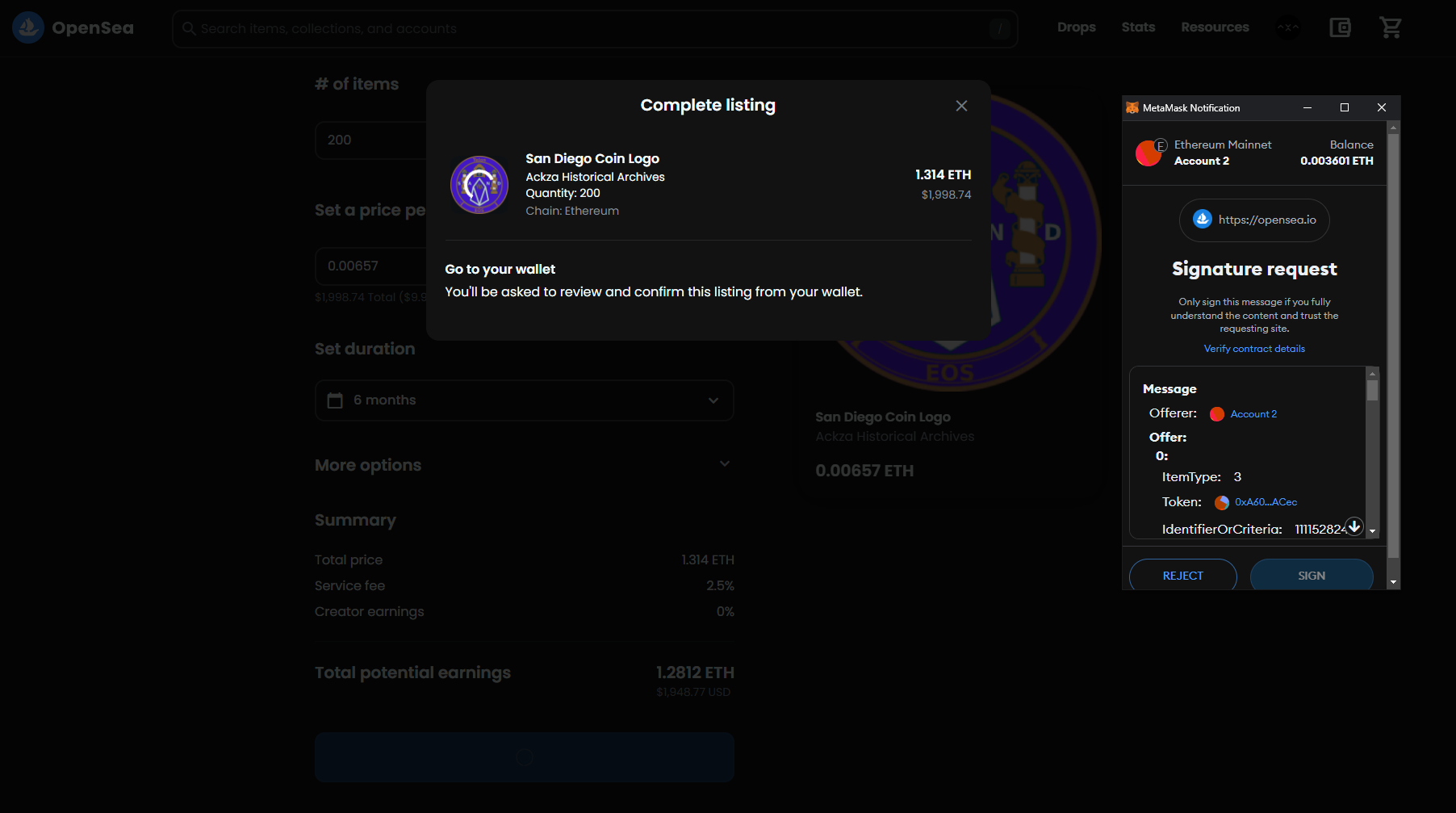 Obviously these can only be redeemed once and after being purchased by me and not off teh second hand market sales.
Here is the link!
https://opensea.io/assets/ethereum/0x495f947276749ce646f68ac8c248420045cb7b5e/111152824815686322697529064334777867383347136761917822988650914988474910114792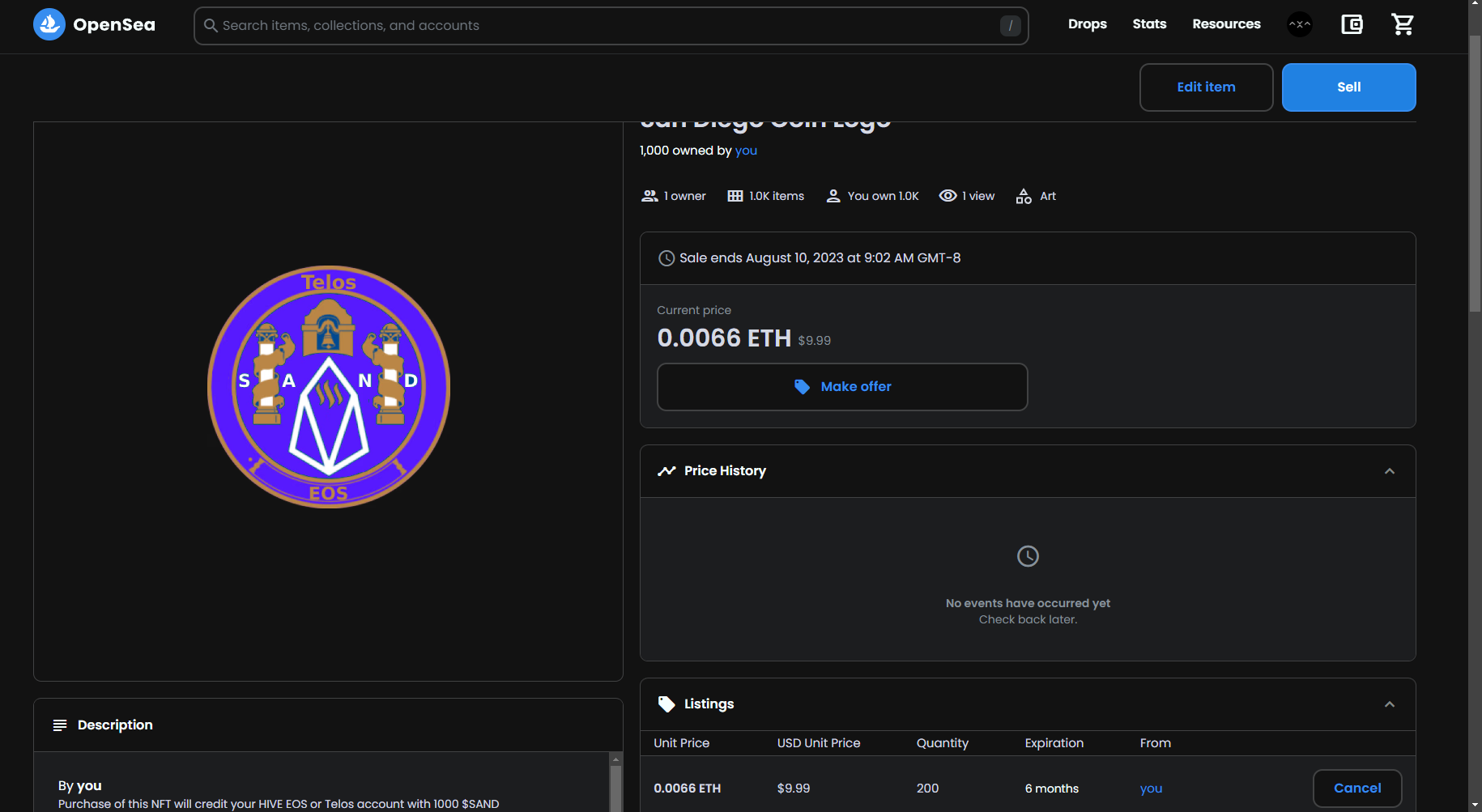 So you can make a purchase for ETH and then Message me on opensea with your HIVE wallet account and i will send those 1000 SAND over!
I hope we can formalize a system like this with an automated service to do such a claim drop ethereum nft coupon voucher!