A story about bitcoin, crypto, blockchain, and life.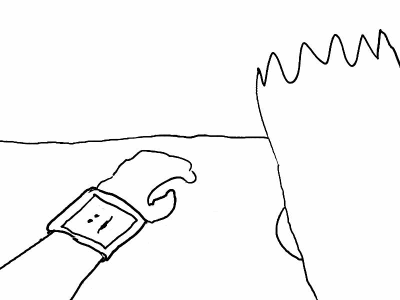 Bitkenstan has a running story line.
Earlier episodes can be viewed on the Hive blockchain at https://peakd.com/@bitkenstan

bitkenstan.com

Transcript
Fred: (on wrist slap band screen) Just say, "Call Satoshi."
Stanley: Call Satoshi. (screen dials up and Satoshi appears)
Satoshi: Satoshi Hotline. How may I help you?
Stanley: Satoshi? That you?
Satoshi: (in front of beach background) You called the Satoshi Hotline. Who else is it gonna be?
Stanley: I dunno.
Satoshi: Well, listen. Stuff is happening. The Man is coming for you. Be alert. (Stanley is concerned) And be Captain Crypto. Even in the hula shirt.
Stanley: What do I do?
Satoshi: Remember...you are the bear slayer. You slay the bear by piercing the belly of the beast.
Stanley: Okay. And where are you? Actually. Hawaii? Fiji? Barbados?
Satoshi (looks around at the scenery) Um, I'm in Albuquerque. (waitress hands a tropical drink to Satoshi) Thanks doll. Add it to my room. I gotta go. Snorkeling class in ten. (takes a slurp)
Creator: I like New Mexico.
Originally posted July 20, 2020 at
---
Official NFTs have arrived to Bitkenstan! It's possible to actually own each episode. View the NFTs at https://wax.atomichub.io/explorer/collection/bitkenstanxx
---
Bitkenstan is the webcomic that became the world's first NFTcomic on bitcoin, cryptocurrency, blockchain, and life.
It began with @bitkenstan on Twitter and is now upgrading over to the Hive blockchain. (join Hive)
Visit @bitkenstan on Twitter, @bitkenstan on Hive at https://peakd.com/@bitkenstan, or learn more and see the playlist at bitkenstan.com