A story about bitcoin, crypto, blockchain, and life.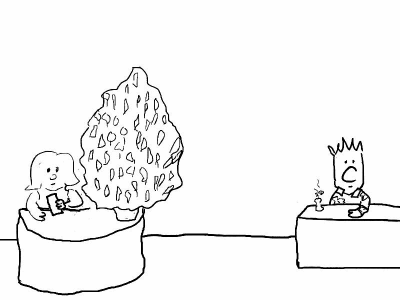 Bitkenstan has a running story line.
Earlier episodes can be viewed on the Hive blockchain at https://peakd.com/@bitkenstan

bitkenstan.com

Transcript
Hilda: (dials phone: Dialing Tilly)
Tilly: (on the phone) Hilda! Hi!
Hilda: Big problem. Stanley and I have date set. Friday at 6, right?
Tilly: Gotcha.
Hilda: Then, The Man sends me 500 roses.
Tilly: 500? That's a lot of roses.
Hilda: He asked me out. Friday at 6. With a limo and a helicopter and a yacht. What do I do?
Tilly: You know.
Hilda: (sitting at her desk across from Stanley) I'm looking forward to our date, Stanley.
Stanley: Me too. (smiles)
Creator: Me three.
Originally posted July 21, 2020 at
---
Official NFTs have arrived to Bitkenstan! It's possible to actually own each episode. View the NFTs at https://wax.atomichub.io/explorer/collection/bitkenstanxx
---
Bitkenstan is the webcomic that became the world's first NFTcomic on bitcoin, cryptocurrency, blockchain, and life.
It began with @bitkenstan on Twitter and is now upgrading over to the Hive blockchain. (join Hive)
Visit @bitkenstan on Twitter, @bitkenstan on Hive at https://peakd.com/@bitkenstan, or learn more and see the playlist at bitkenstan.com