A story about bitcoin, crypto, blockchain, and life.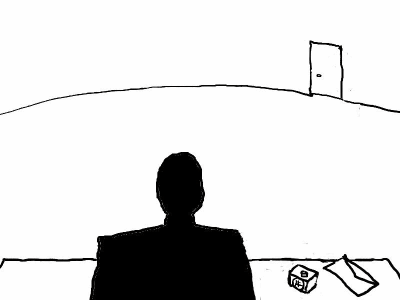 Bitkenstan has a running story line.
Earlier episodes can be viewed on the Hive blockchain at https://peakd.com/@bitkenstan

bitkenstan.com

Transcript
The Man: (picks up letter from Hilda, opens it, reads it over, pushes intercom button) Mr. Holler, get in here.
Mr. Holler: (runs into office) Here sir! Track shoes on.
The Man: Why do you announce that you're here, after you're here?
Mr. Holler: So you know I'm here.
The Man: I know you're here. Interpret this letter for me from Hilda. I think it's some type of code.
Mr. Holler: (reads letter) INVOICE Bitken Consulting LLC. Client: The Man Hourly Services: Monetary advice. - Hrs: 1 - Rate: 1,000,000 - Amount: $1,000,000 - Total owed: $1,000,000 (surprised with concern)
The Man: So, it's code for, "Yes I'll go with you on a date?", right?
Mr. Holler: Mind if I pull up a chair?
Creator: This is not gonna be good. Or it's gonna be really good.
Originally posted July 15, 2020 at
---
Official NFTs have arrived to Bitkenstan! It's possible to actually own each episode. View the NFTs at https://wax.atomichub.io/explorer/collection/bitkenstanxx
---
Bitkenstan is the webcomic that became the world's first NFTcomic on bitcoin, cryptocurrency, blockchain, and life.
It began with @bitkenstan on Twitter and is now upgrading over to the Hive blockchain. (join Hive)
Visit @bitkenstan on Twitter, @bitkenstan on Hive at https://peakd.com/@bitkenstan, or learn more and see the playlist at bitkenstan.com