Hello all. I missed last weeks contest because i waited until the last minute to post, then i had urgent things come up irl. So this week I'm not making that mistake again!

Here is my submission.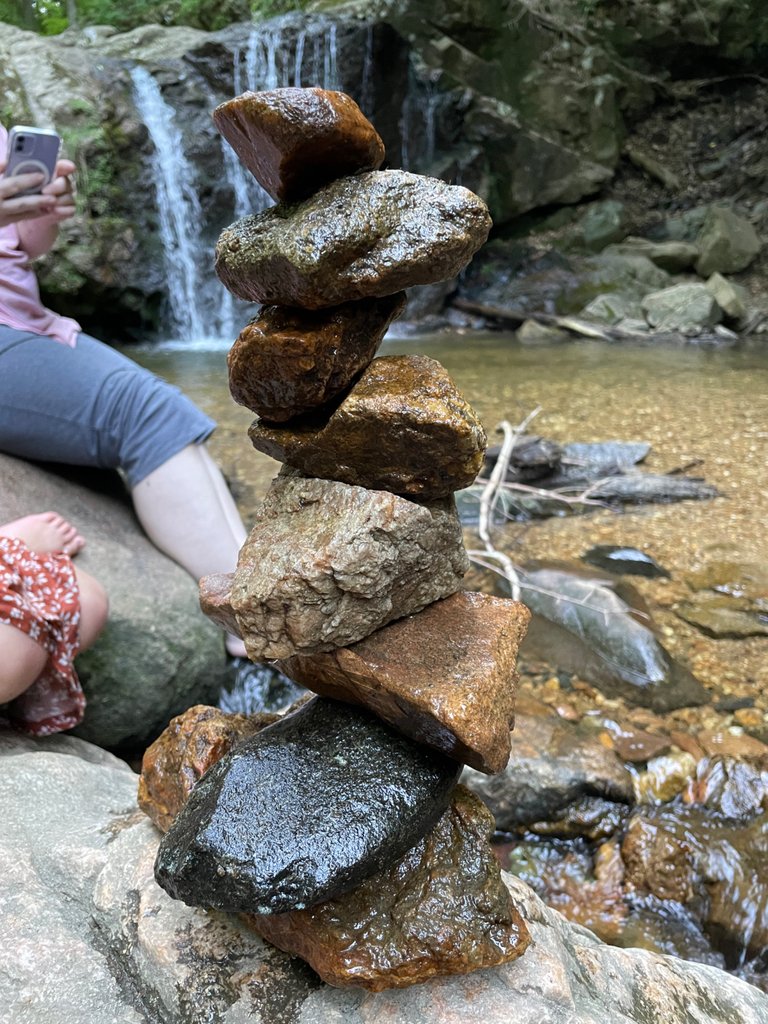 I took this photo a couple months ago at Patapsco Valley State Park in Maryland,USA which is just outside of Washington DC. It is one of the nicer parks in the area, it's very peaceful and serene there, especially on weekdays when most people are working. We traveled there to meet my wife's family and have a picnic by the river. While my wife was playing with her granddaughter in the river i occupied myself by building a little rock statue. I tried getting a shot of this same angle without people in it but didn't last long, right after i took this photo her granddaughter decided it would be fun to knock it over. Kids will be kids. 😂
Here are a couple other angles of my masterpiece rock balancing stack thing 😝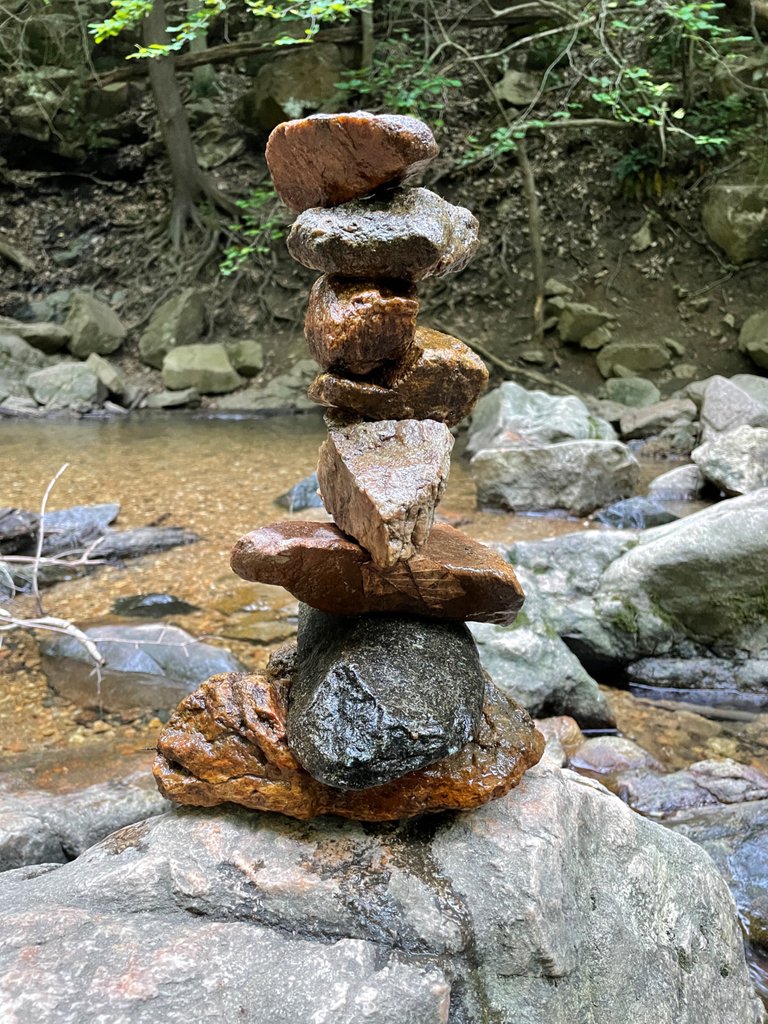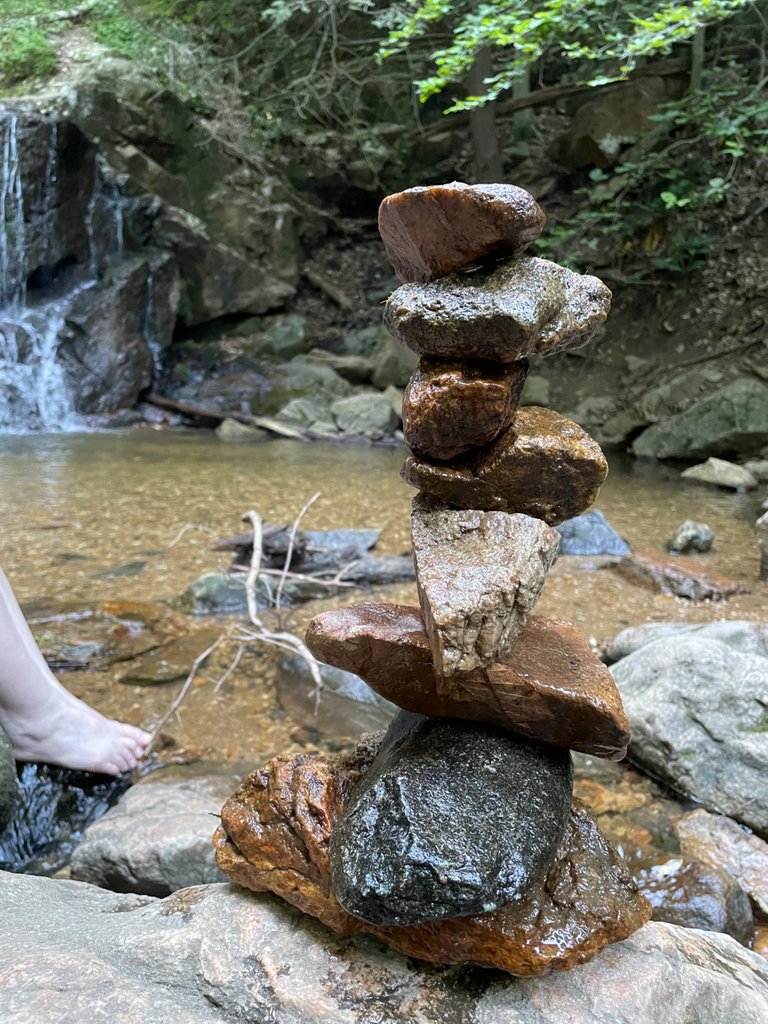 Thanks for reading. Have a great day!