Zdravo Hiver-i🤗
Želim podeliti sa vama jedno moje iskustvo, jedan moj neostvaren san🪄, nešto od čega sam odustala a razmišljam se da li trebam tome da se vratim🤔. Iskreno zanimaju me i druga mišljenja, tako da se nadam vašem😊.
Hello Hiver-i🤗
I want to share with you one of my experiences, one of my unfulfilled dreams🪄, something that I gave up and I'm thinking about whether I should go back to it🤔. I am genuinely interested in other opinions as well, so I hope yours😊.
Krenula je da me zanima fotografija u svakom smislu📸, i da budem poput modela i da ja fotografišem. Bila sam na nekom punoletstvu🔞 gde sam zapala za oko jednom fotografu koji se bavi istockom. To je neki sajt👩🏻‍💻 gde fotograf kači modele ili svoje napravljene fotografije i onda tu ljudi kupuju💸 slike od fotografa što je kačio tu slike i onda se zarade dele pola, pola, barem sam tako mislila🙄...
She started that I was interested in photography in every sense📸, and to be like a model and to take photos myself. I was at a coming-of-age party🔞 where I caught the eye of a photographer who deals with the Istock. It's some site👩🏻‍💻 where a photographer uploads models or his own photos and then people buy pictures from the photographer who uploaded the pictures and then the earnings are divided half, half, at least that's what I thought🙄...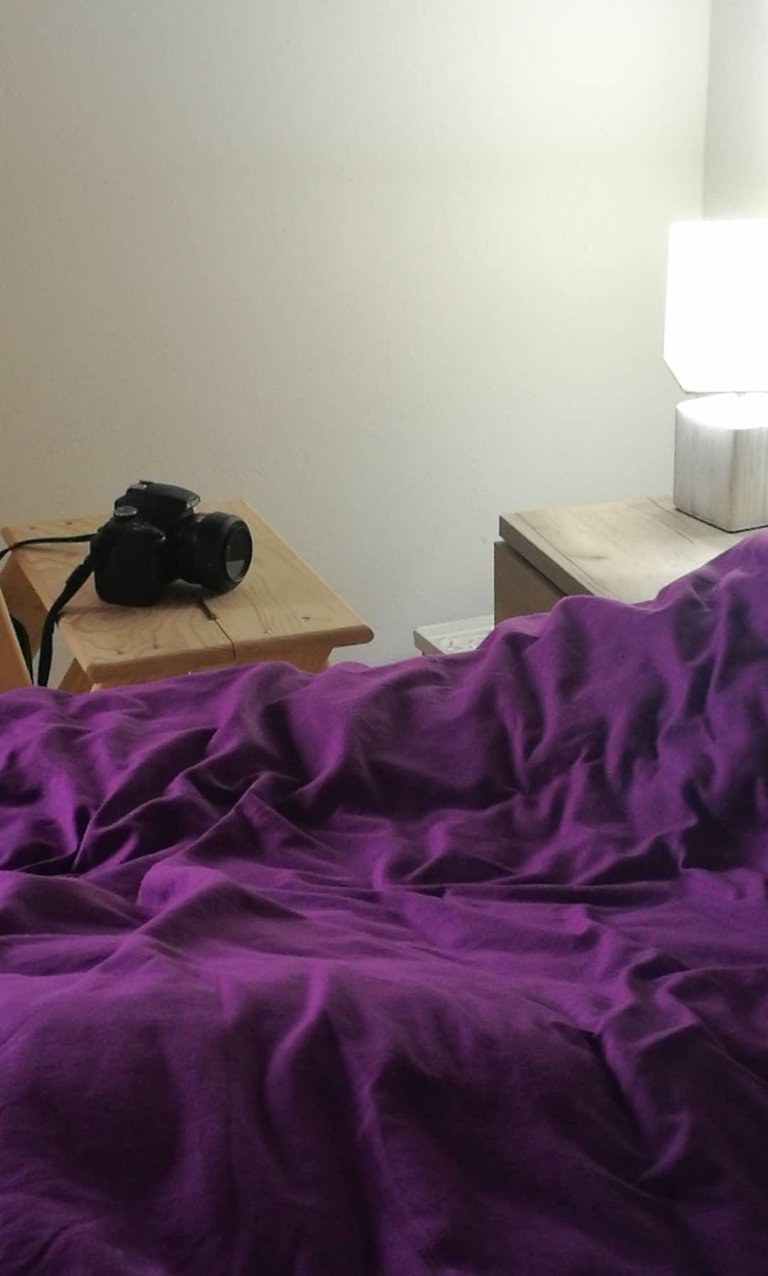 Fotograf i ja smo se čuli povodom posla📞, želeo je saradnju, počelo je da me zanima da ja budem model i to da neko kupuje💰 moje fotografije za neke novine🗞 ili reklame. To je išlo solidno, fotograf mi je rekao da su moje slike neke kupljene🪙 međutim ja nikada nisam dobila zaradu od toga🤷🏻‍♀️, a mene je iz nekog razloga bilo sramota da pitam o čemu se radi, imala sam 17 godina i nisam znala kako da se postavim. Nisam bila plaćena ni za moje kupljene slike niti za to što sam ja njemu model, a kao model sam trebala biti plaćena. Imali smo par shootinga📸, a kasnije sam počela da odustajem od toga, jer meni se to ništa nije isplatilo i ako sam imala zaista lepe slike.🥹
The photographer and I talked about the job📞, he wanted cooperation, I started to be interested in being a model and that someone buys💰 my photos for some newspapers🗞 or advertisements. It went well, the photographer told me that some of my pictures were bought🪙, but I never got any profit from it🤷🏻‍♀️, and for some reason I was ashamed to ask what it was about, I was 17 years old and I didn't know how to pose . I was not paid for my purchased pictures or for being his model, and as a model I should have been paid. We had a couple of shootings📸, and later I started to give up on that, because it wasn't worth anything even if I had really nice pictures.🥹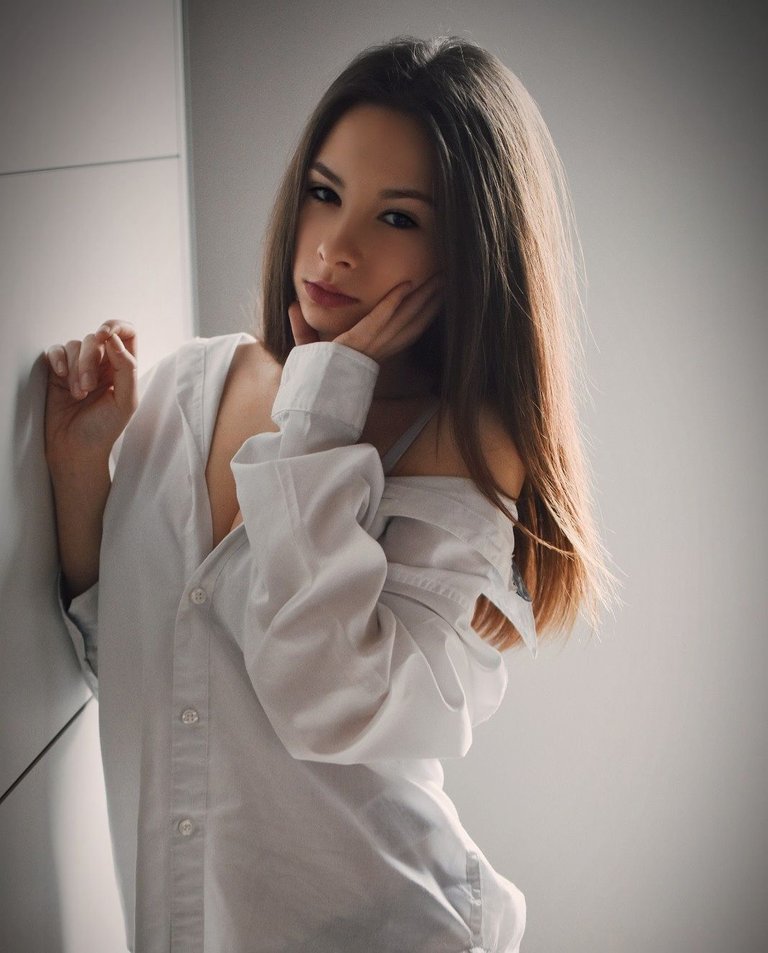 Nakon nekog perioda, u mom rodnom gradu, Vršcu je počela škola modelinga🤓. Došli su ljudi iz glavnog grada Srbije, Beograda, i tražili su modele za njihovu agenciju koja se zove "Select". Ponadala sam se iskreno da ću pronaći sebe. Išla sam na časove, i kao moja podrška išao je na te časove sa mnom i tadašnji najbolji drug, pa je čak on bolje prošao nego ja😅. Ja sam položila ispite modelinga sam 8 a on sa 10🤩. Potpisali smo ugovor📝, mislili da će nas zvati za neke reklame, revije, međutim nikada ništa nije bilo, samo smo platili časove💶, polaganje i dobili smo veliko ništa. Potpisali smo ugovor, koji mi je istekao još ove godine letos.📆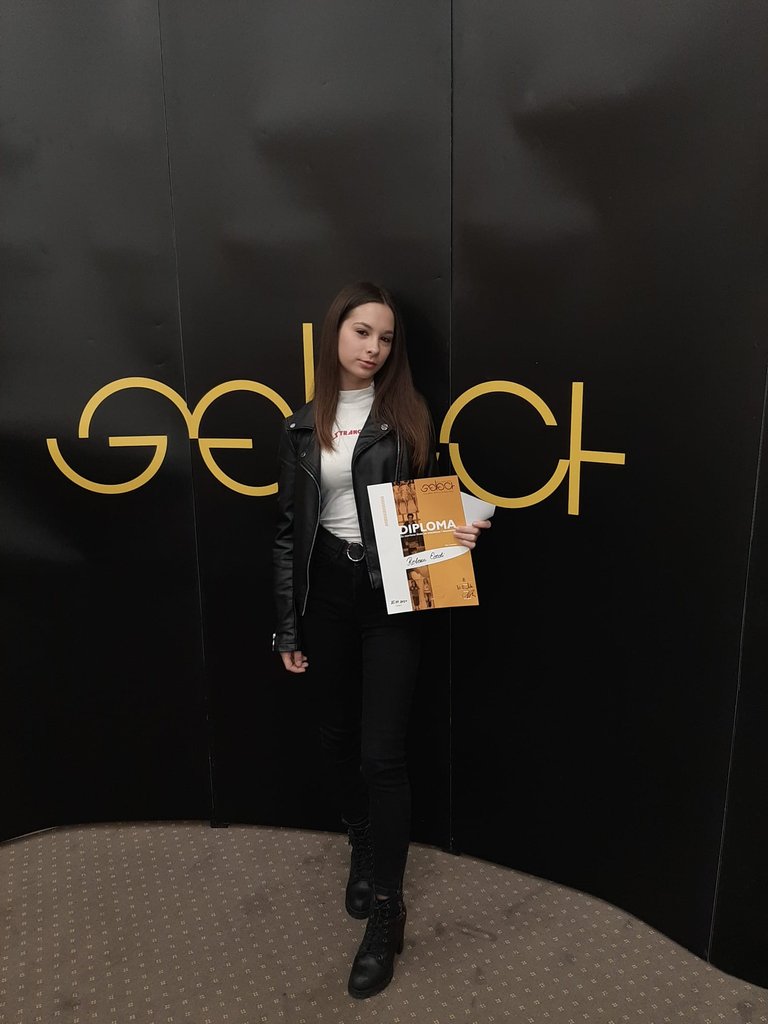 After some time, a modeling school started in my hometown, Vršac🤓. People came from the capital of Serbia, Belgrade, and they were looking for models for their agency called "Select". I sincerely hoped that I would find myself. I went to classes, and as my support, my best friend at the time also went to those classes with me, so even he did better than me😅. I passed the modeling exams at 8 and he at 10. We signed a contract📝, we thought they would call us for some commercials, fashion shows, but nothing ever happened, we just paid for the lessons💶, the test and we got nothing. We signed a contract, which expired this summer.📆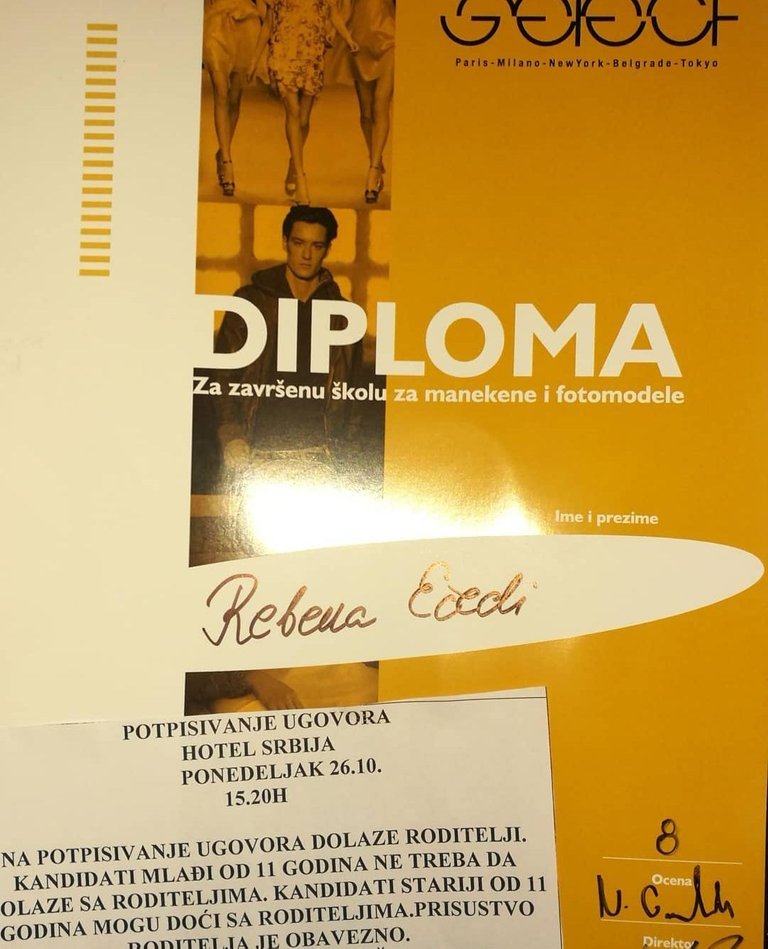 Iskreno mislim da mi lepo ide fotografisanje, i mislim da sam izuzetno fotogenična🫣 i da mogu time da se bavim samo da se malo pozabavim više tome i da malo dam sebe u tome💫.
I honestly think that photography is good for me, and I think that I am extremely photogenic🫣 and that I can do it just to deal with it a little more and to give a little of myself to it.💫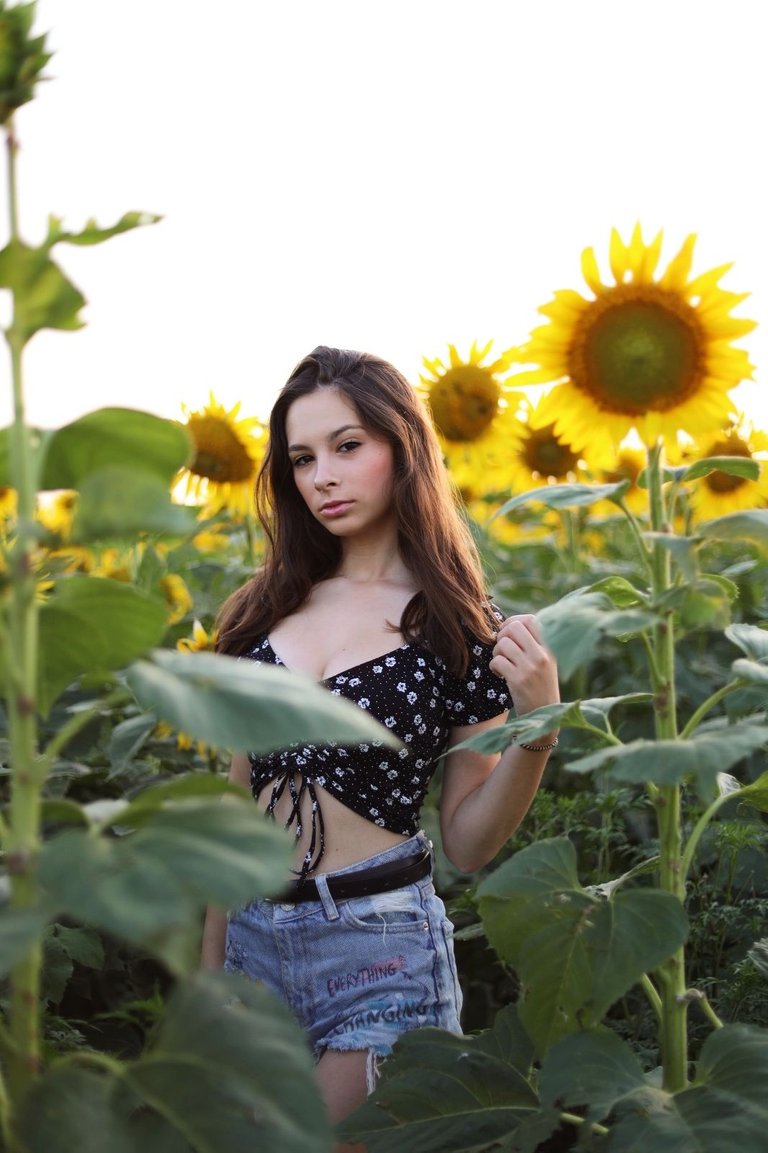 Da li bih trebala da se trudim i da nastavim u tom smeru kao pre par godina? Ispočetka, drugi fotograf i da budem plaćena za promenu🤣. Da li sam za to ustvari? Da li ja tu pronalazim sebe?🫠
Should I try and continue in that direction as I did a few years ago? From the beginning, another photographer and to be paid for the change🤣. Am I really for that? Do I find myself there?🫠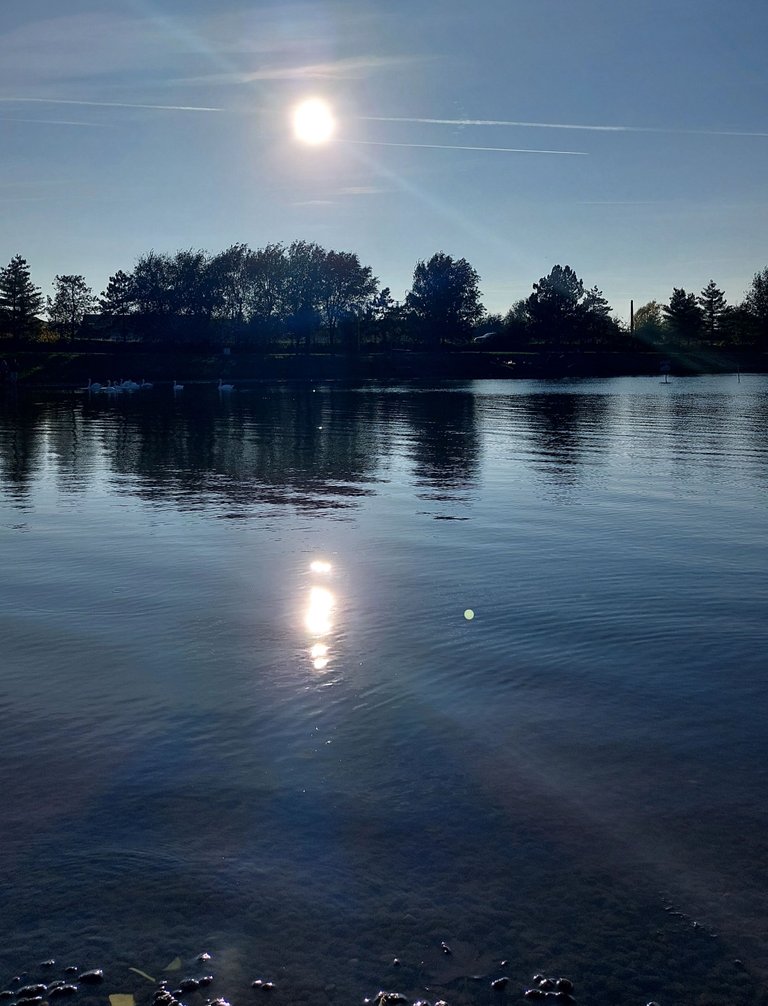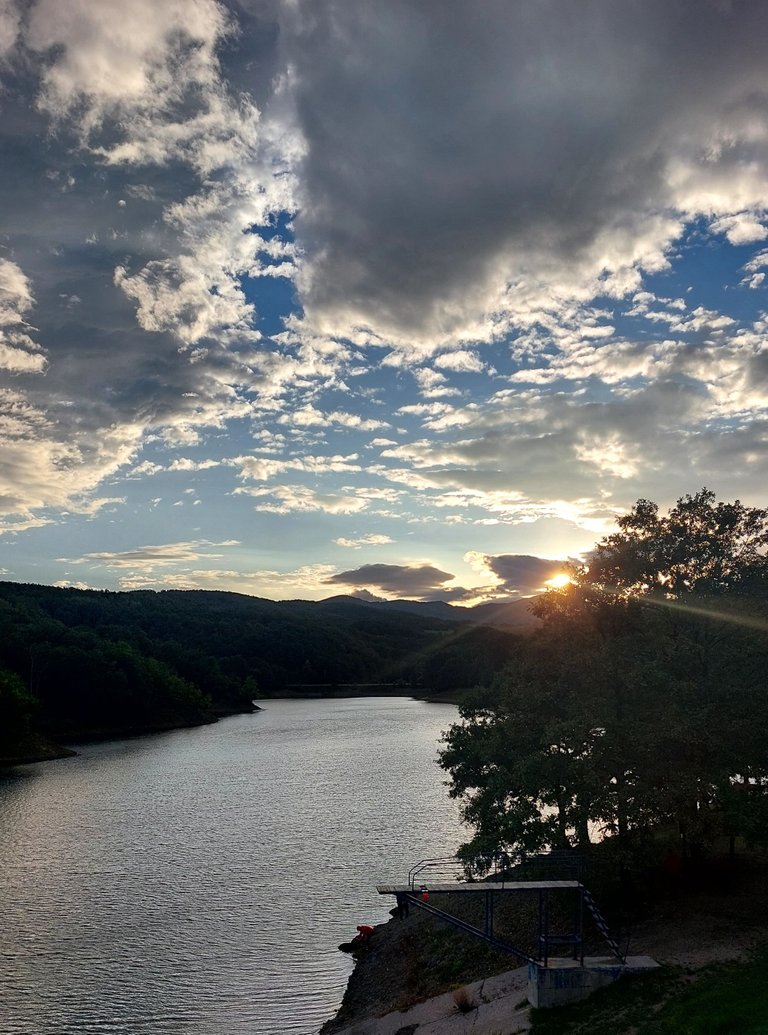 Ovo su samo dve slike koje sam ja uslikala, ako bih se više potrudila, to bi verovatno izgledamo još lepše.🥹
These are just two pictures that I took, if I tried harder, we would probably look even more beautiful.🥹
---
Pozdrav od vaše Rebeke🩷
Greeting from your Rebecca🩷