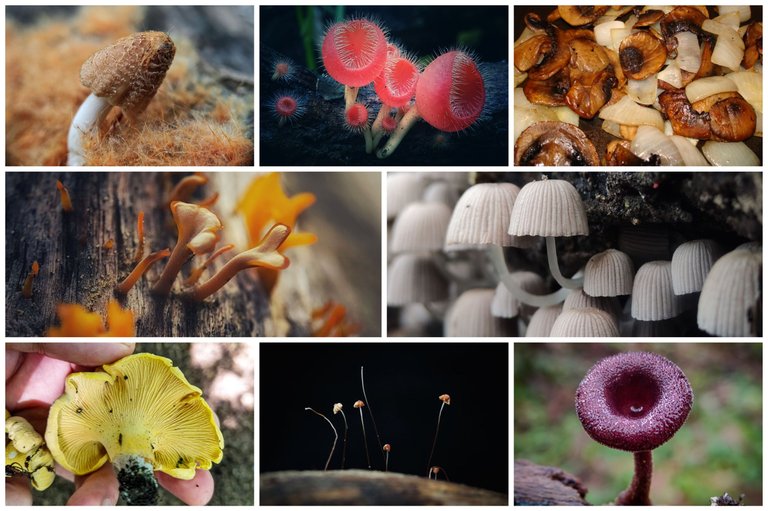 And so the year begun and if I wasn't slapped by @alt3r I would have totally missed something very cool.

Yesterday was The very first #FungiFriday of the year!
There was 18 correct entries. I am telling ya, it is getting harder and harder choose just a few for this feature post. But... can we reach 20 next week?
Can we?? :p
After flipping back and forth, here are the picks:
In no particular order:
---
Today's Special Bonus
Sponsored by @mipiano!
This part has no rules and no specific requirements.
But those 3 users earned their extra candies :)
| | |
| --- | --- |
| @alt3r | for noticing it is the first FungiFriday. |
| @buffalobison | for making the little guys sweat covered in salt and pepper and still making it funny |
| @naisfreedom | for the engagement in the comment section. |
---
How to join #FungiFriday:
when Friday comes (UTC time) post your own, original photo/drawing/art/food/anything-at-all of any type of fungi (yes, I will check and report stolen images or text!)
add #FungiFriday tag (it doesn't have to be your first tag)
Include "My contribution to #FungiFriday by @ewkaw" anywhere in your post.
Bonus:
Among all the correct entries I will pick the best, most interesting, most creative posts. Those will be included in the challenge Summary Post published during the weekend.
100% of the Summary Post payout will be split between the featured users.
To participate in this part, the post has to be published from the FungiFriday Community.
»«

That's all for today.
See you all next Friday!