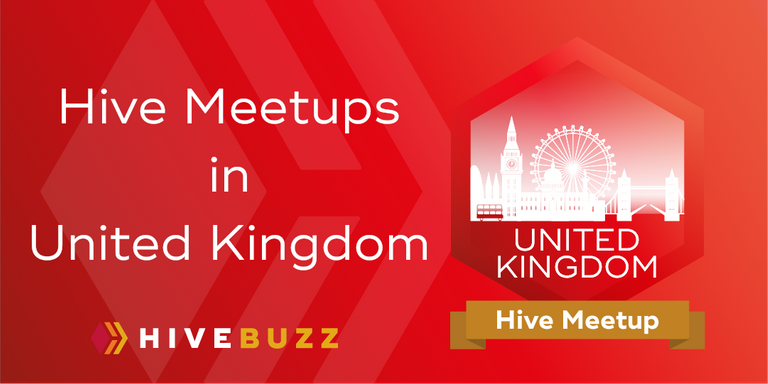 The Hive UK community is very active and regularly hosts meetups across the UK to bring Hive users together and to onboard new ones.
The next one will take place September 19, 2020 in Halifax, West Yorkshire, and is coordinated by Hive witness @c0ff33a. For more details, read the announcement.
Several Hivers are expected to attend it, among them @artonmysleeve, @father2b, @goblinknackers, @livinguktaiwan, @nathanmars, @revisesociology, @shanibeer, @slobberchops, @stevenwood.
To stay up to date with the Hive UK community, you can:
Participate in a Hive UK meetup and get your badge
@HiveBuzz has prepared a new commemorative badge that attendees will receive when participating in a UK meetup. The badge attribution is managed by the meetup organizers and anyone getting the badge will be able to display it on his/her HiveBuzz board.

Do not miss this opportunity to meet wonderful Hivers. We hope you will all have a lot of fun gathering together!
Items available in the HiveBuzz shop
What could be better than appearing at the meetup with this new design, or to give yourself or someone else a nice souvenir gift?

The Hive UK meetup design in now available on the HiveBuzz shop. Now is the time to take a look!
Happy Hive Meetup!
---
If you are a meetup organizer and you want to reward participants with a personalized badge, do not hesitate to contact us on Discord or Telegram.
---
HiveBuzz is a project created by @arcange