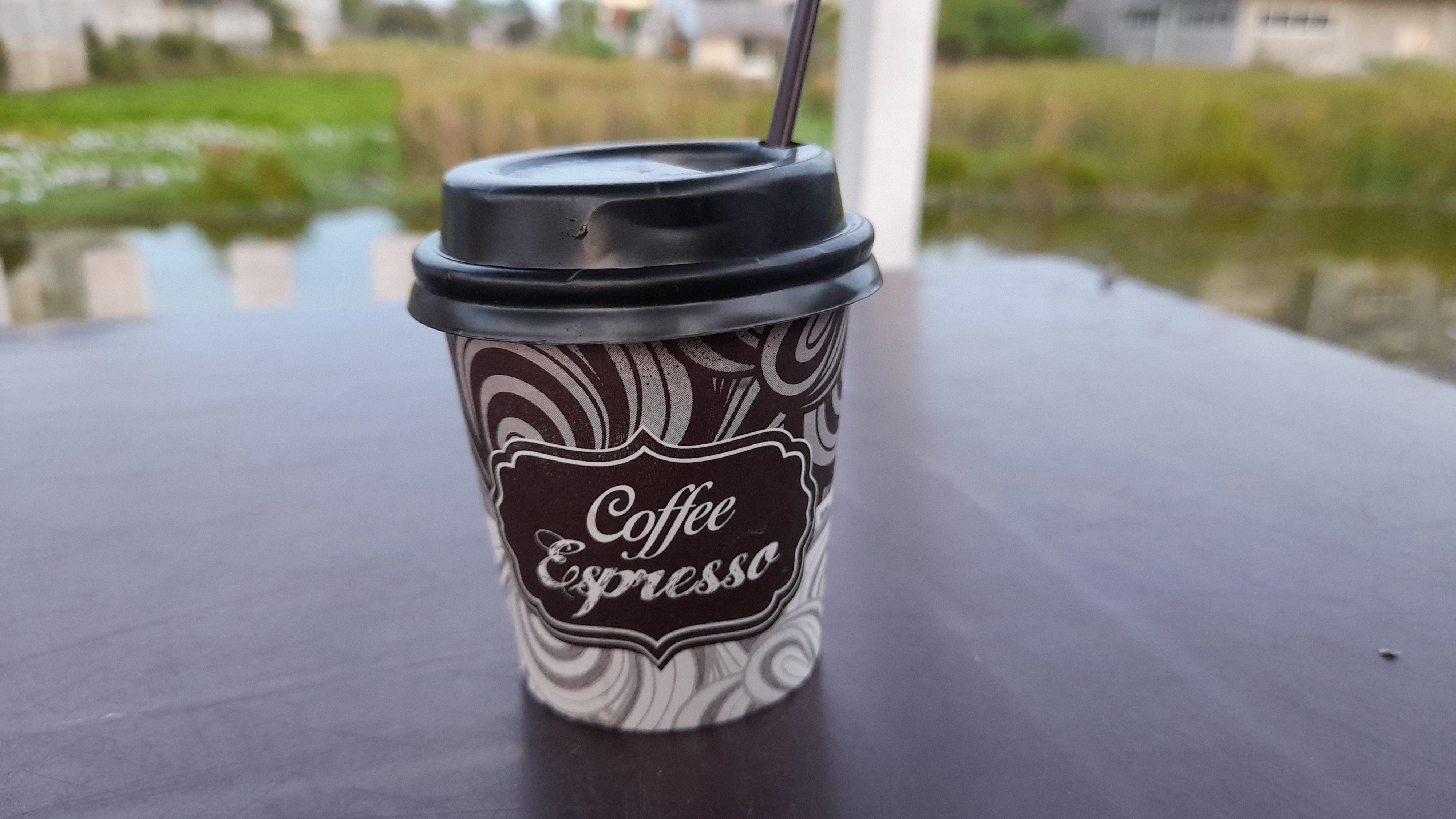 It was such a beautiful afternoon when I enjoyed a cup of Americano at the cafe. It has become a tradition that enjoying coffee by the side is an integral part of the people of our city.
I enjoyed it with my wife and son, we had a serious conversation and chatted about what food we like. We also talked about a lot, also about love. The flow of coffee that I drank slowly created such an atmosphere, along with the setting sun on the western horizon. It was an atmosphere that lovers dream of, but that afternoon I was made jealous by my wife's ex-boyfriend. I can't believe and don't expect that afternoon coffee will make me a little disappointed and hopeless, because all glances pass between them in an unknown blink.
My wife ordered sausage, but the cafe didn't serve sausage. Then he ordered a cup of milo. After that I took another sip of the Americano. I stared into the recesses of his eyes. Coffee has brought me to love and fall in love with him again. He looked at me and looked away, I thought it was a song and a heart desire that I once said in memory.
The afternoon is getting more beautiful, the rain and dusk are falling slowly, I am getting lulled and lulled by the music played by the cafe owner. Until the time came, we agreed to go home. Americano coffee is not only about that, but it can also rekindle the passion of my love that was once planted.