Hi Hivean Cinnamon Cup Coffee, how are you? Have a good day.
This time I will take you to the busiest cafe in my city. This cafe is called Terminal Kupi. The name was given because of the location of the shop near the bus stop.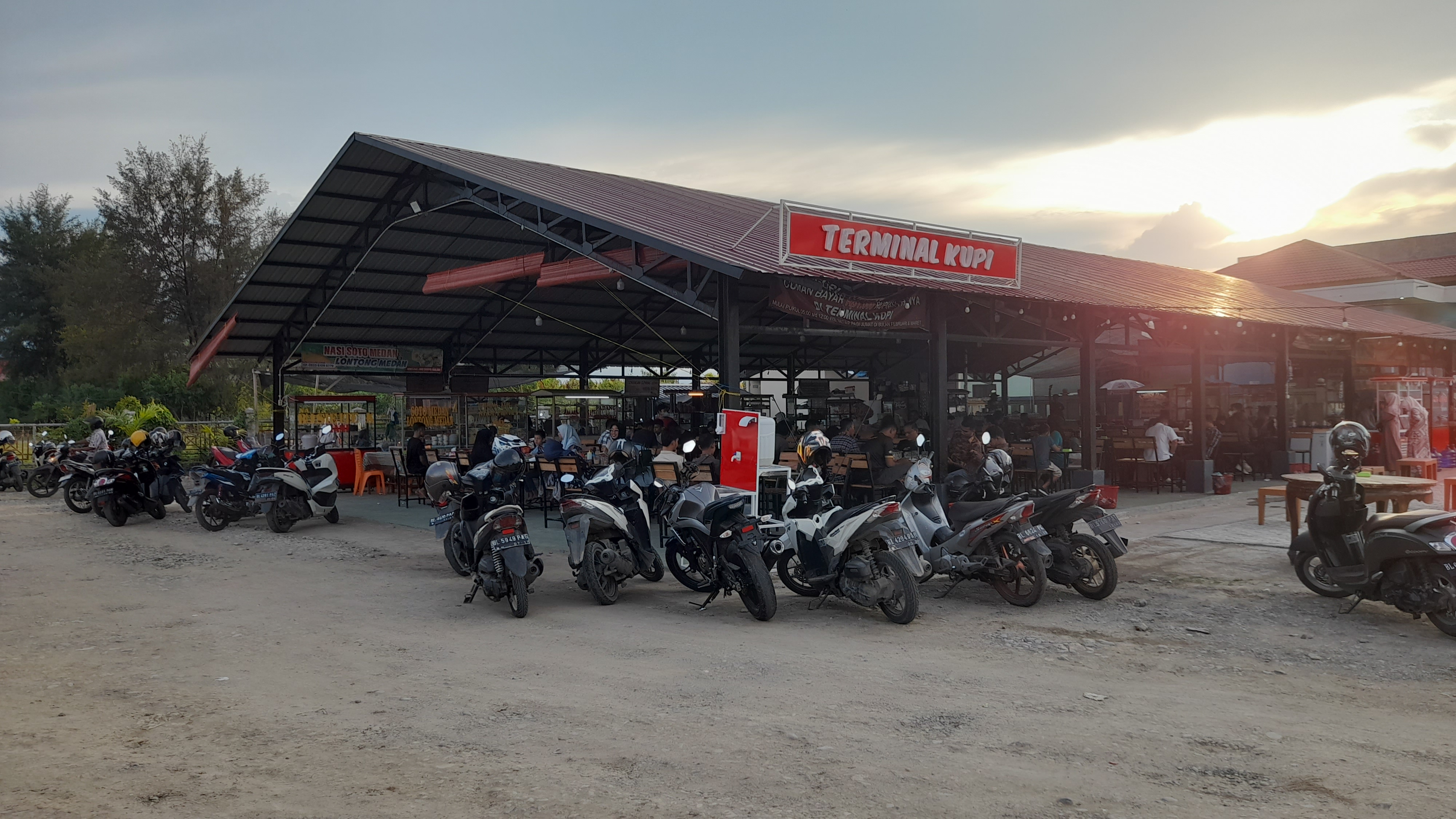 The coffee shop is very busy every day. Because it is very easy to reach by visitors. Besides being near the bus terminal, the location is in the middle of the city of Sigli. And surrounded by government offices. So, this coffee shop is easily visited by visitors. It seems that the owner of this coffee shop knows very well that the terminal is the central point of the crowd that can be used as a coffee drink business.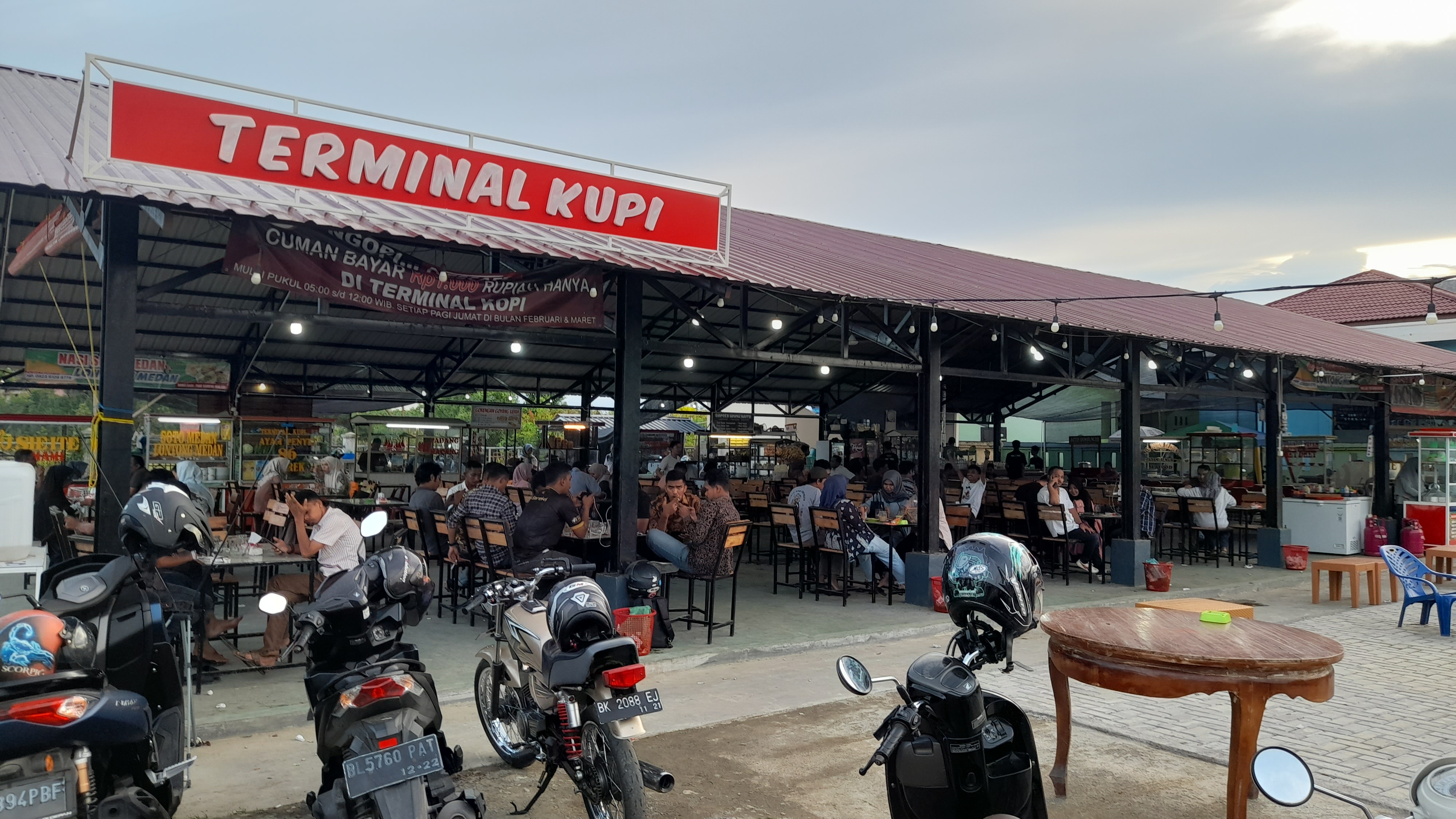 In addition, this coffee shop is very spacious. There are almost hundreds of chairs available for seating. The coffee shop is open twenty four hours. The most interesting thing about this coffee shop is the regional culinary center. Where the coffee shop provides a variety of culinary delights, such as Mie Aceh, Martabak telor, Meatballs, Fried Rice, Nasi Keumamah, Grilled Bread, Satay, Lontong, Fried Potatoes, and many other culinary types.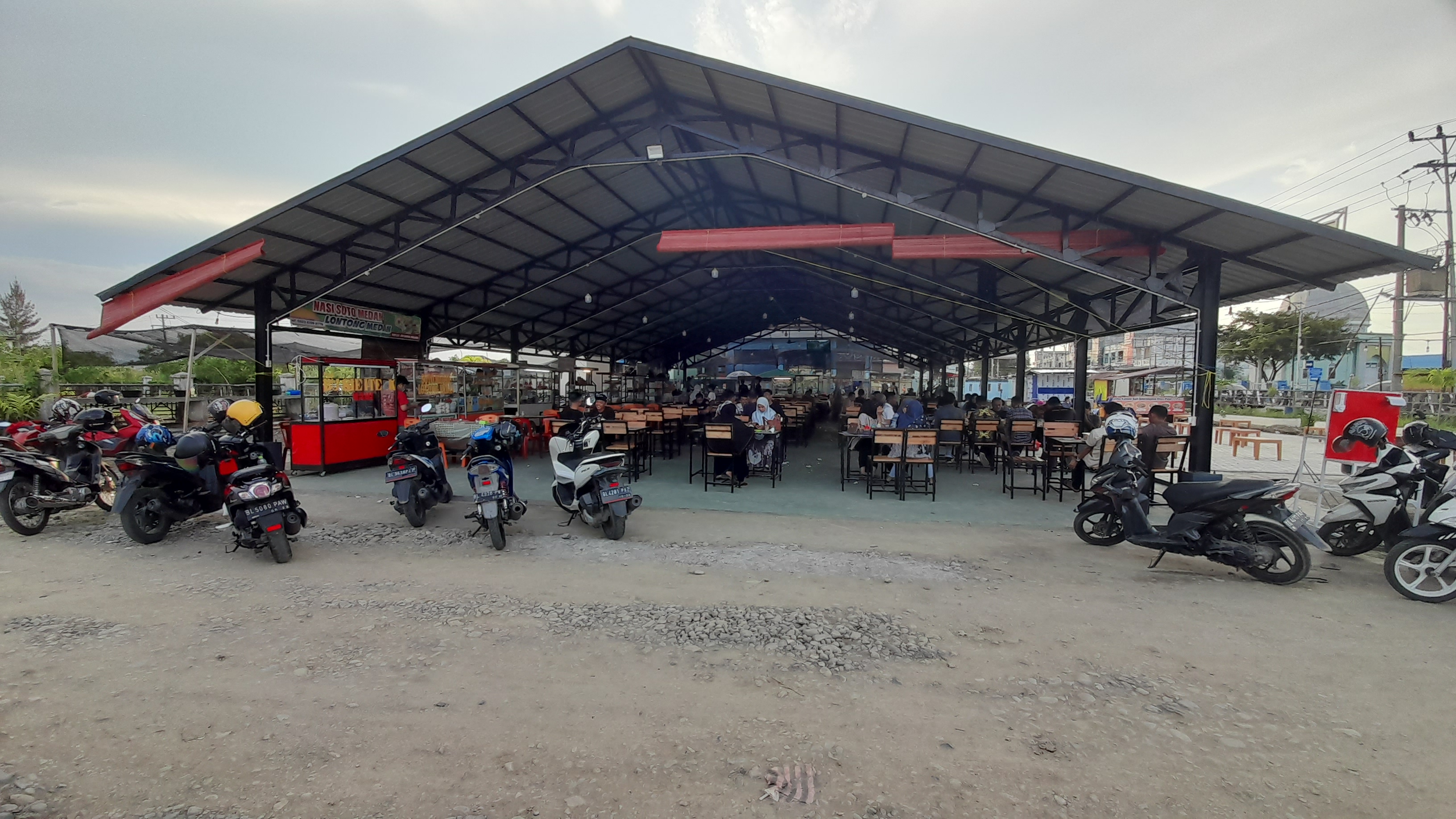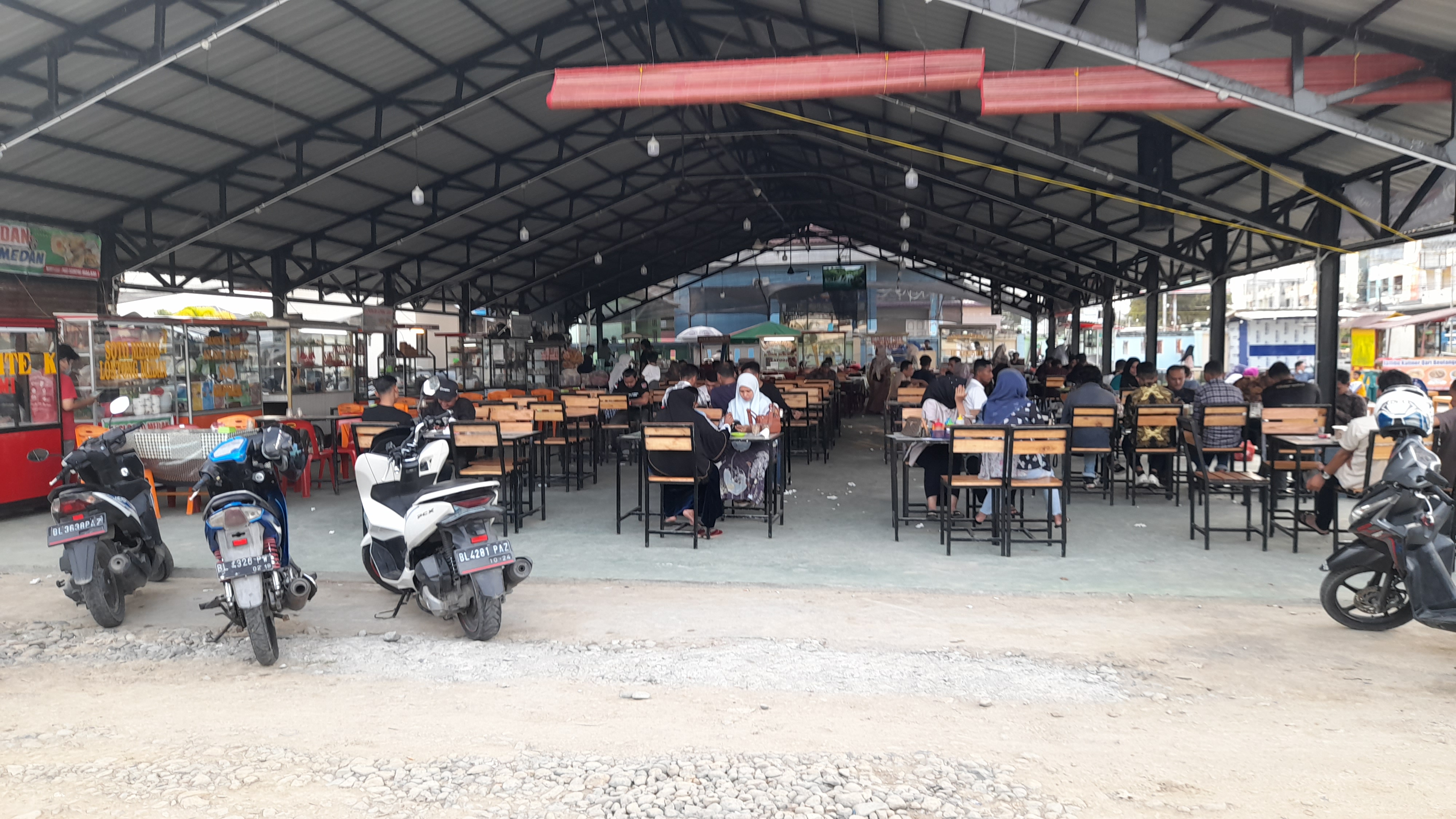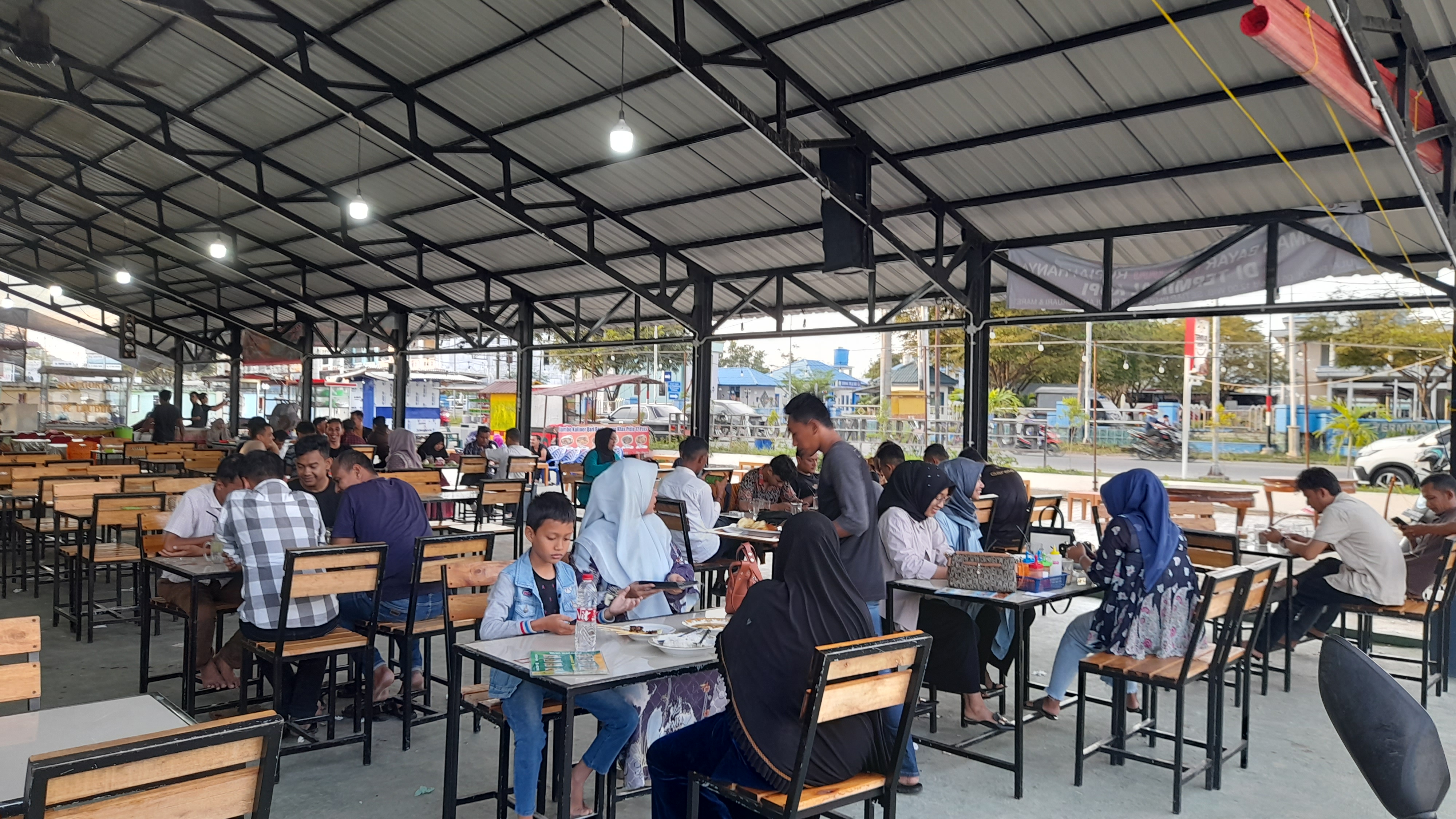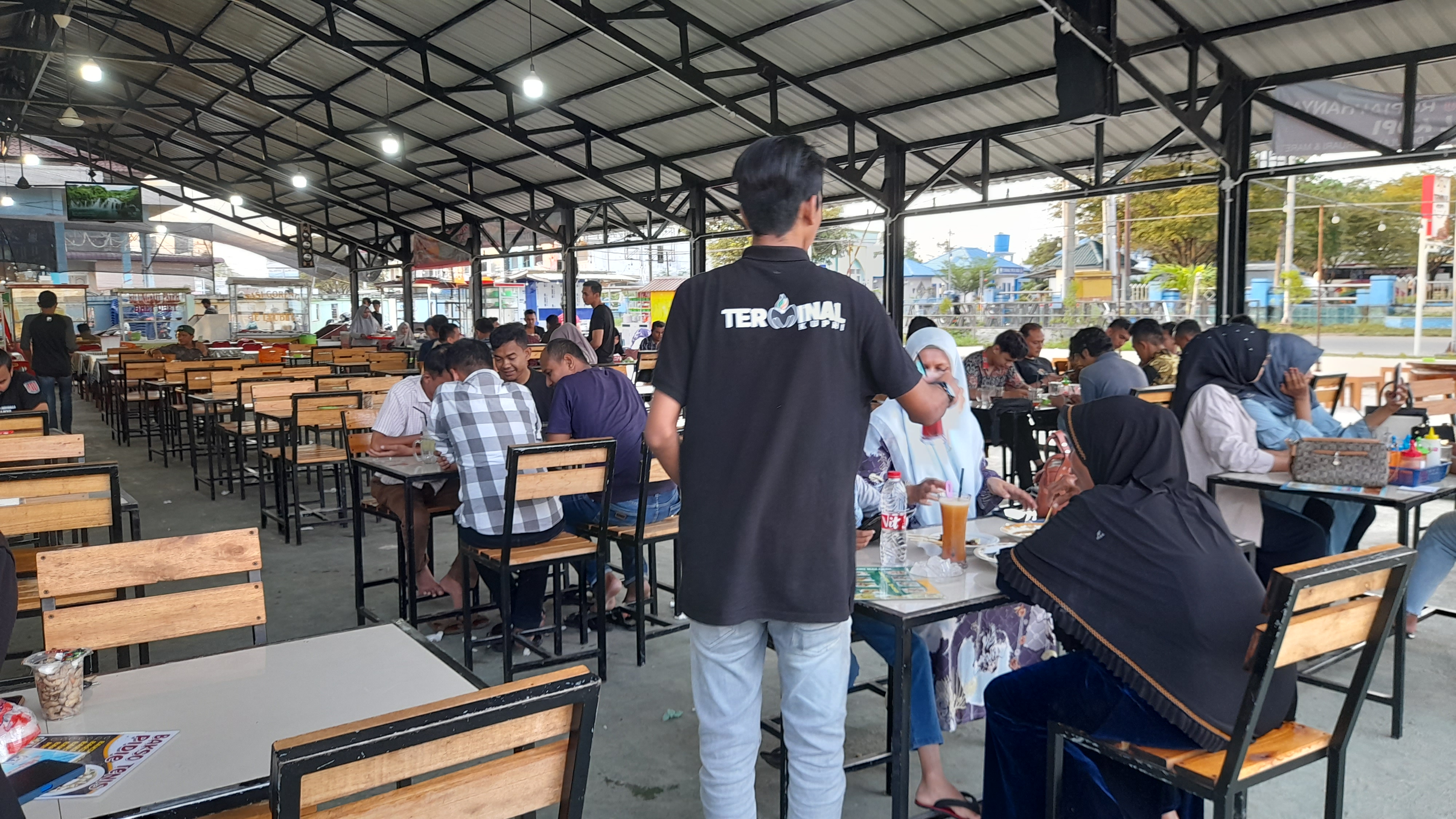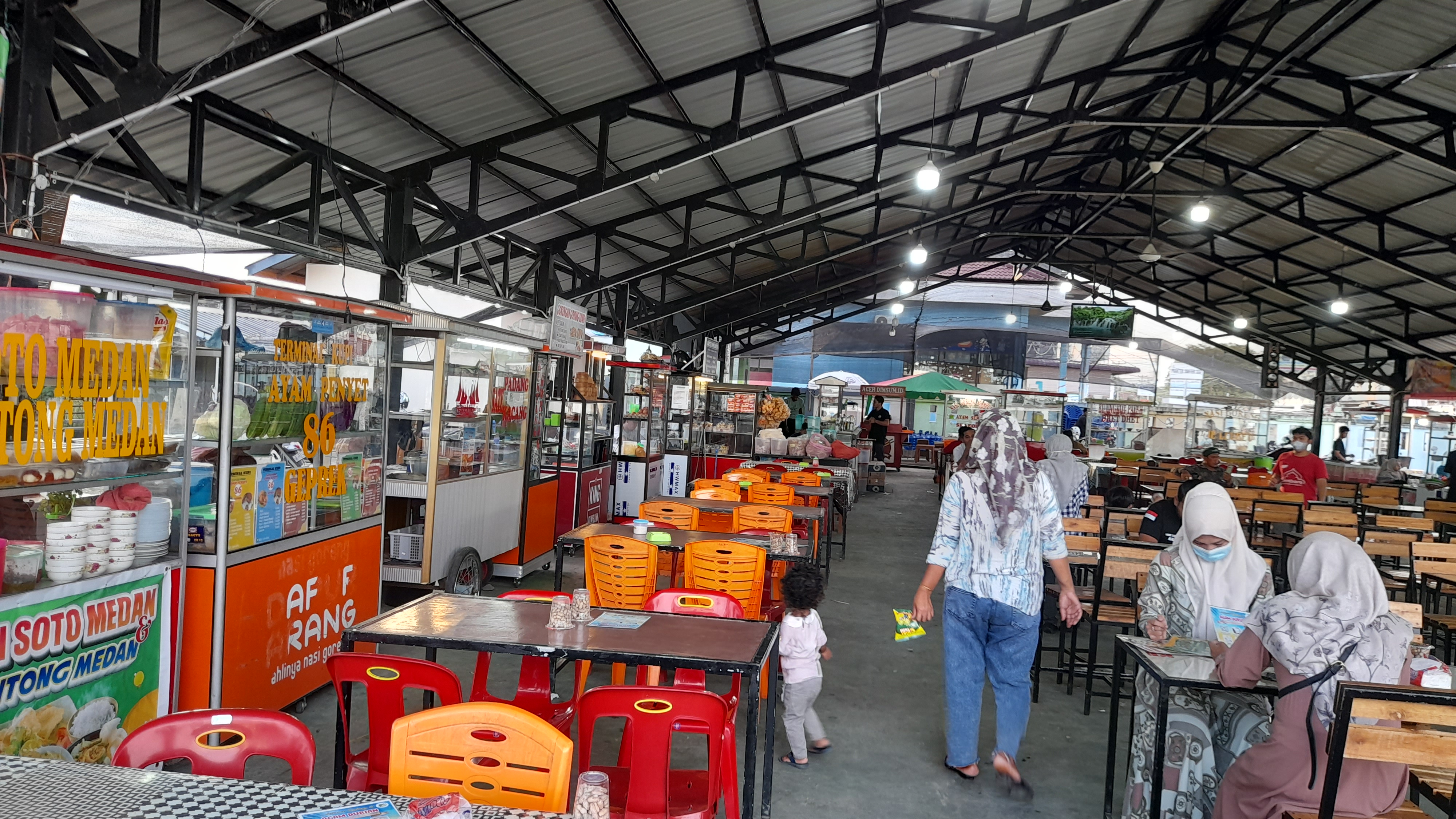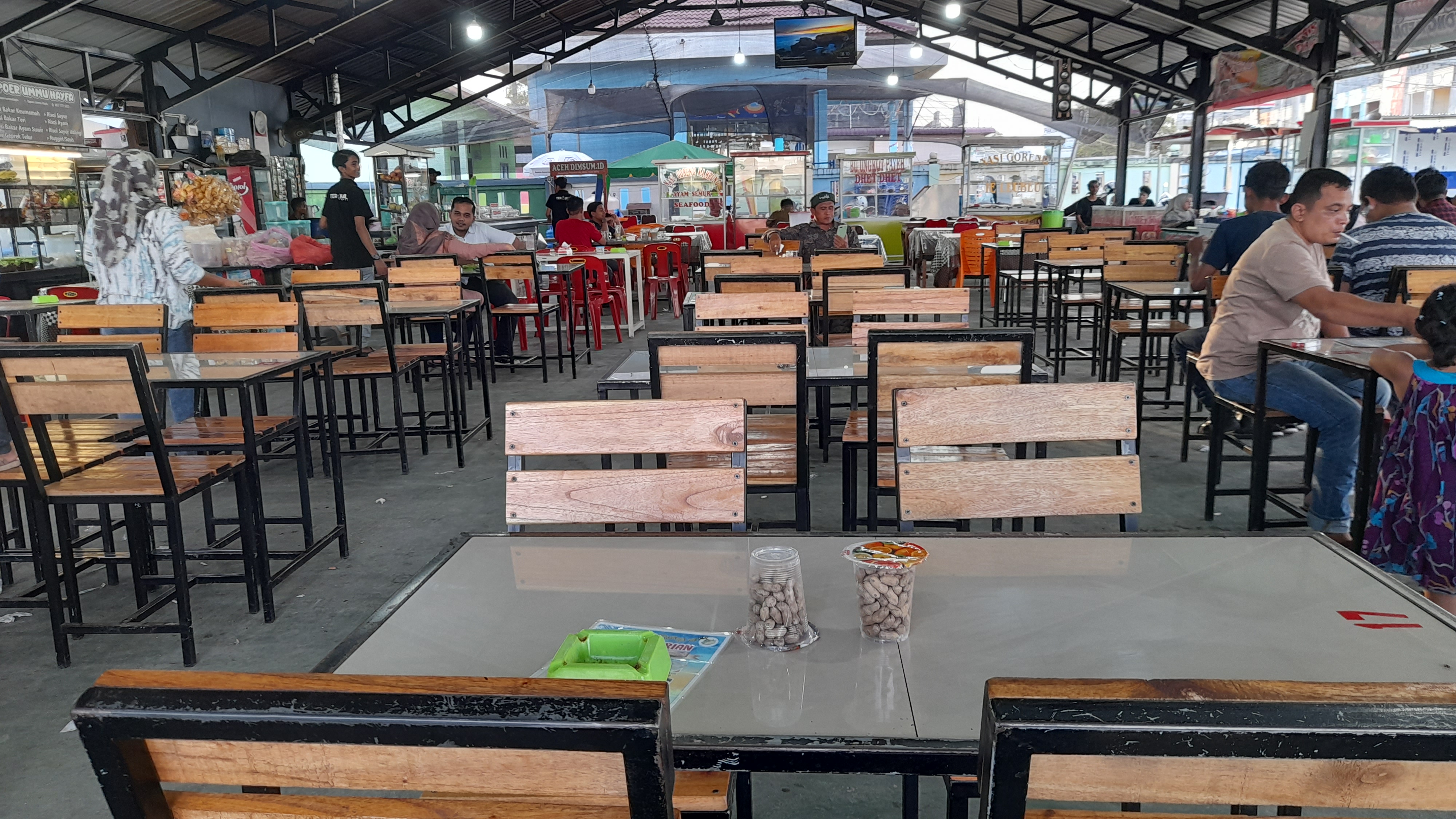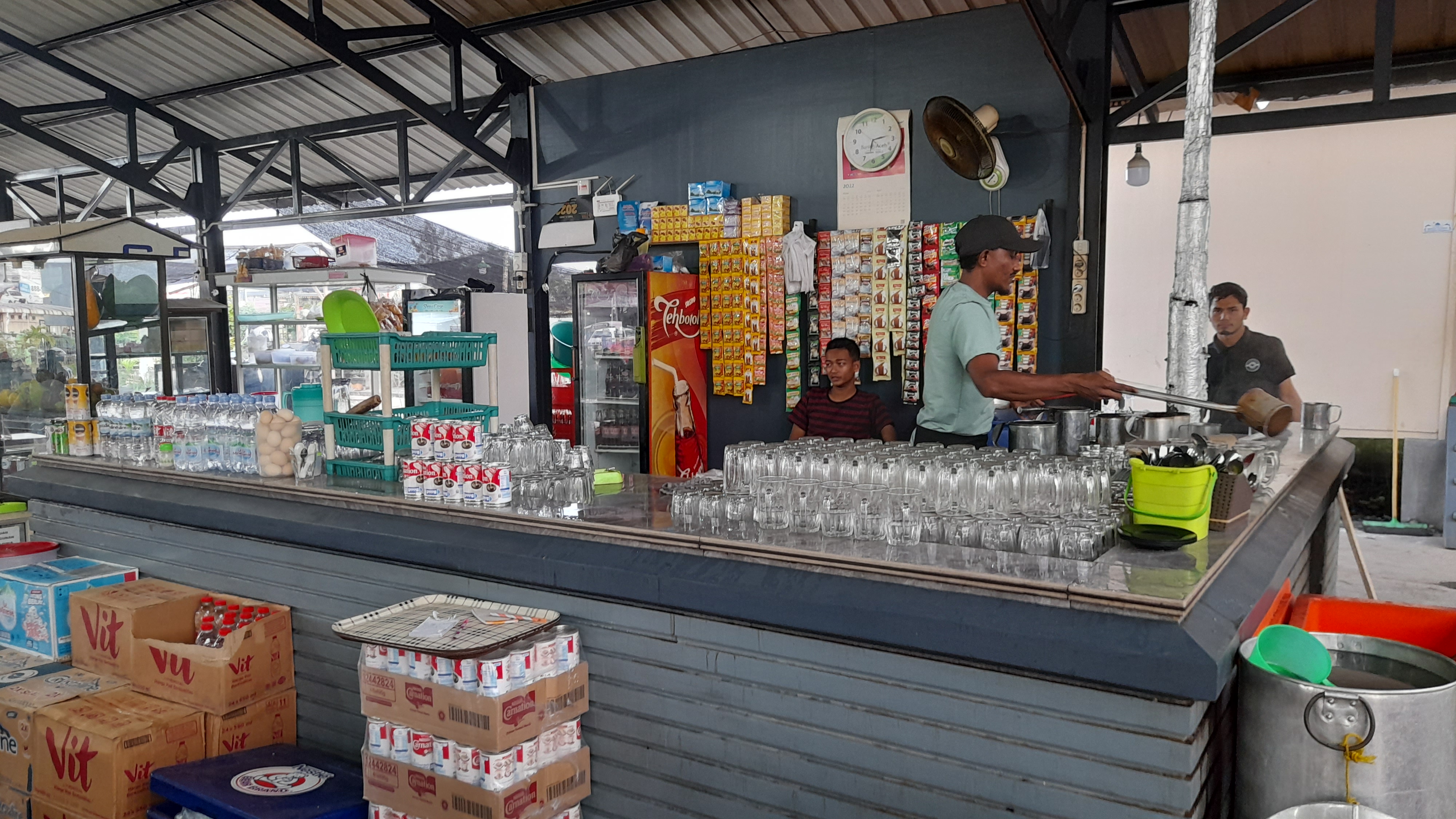 For this type of drink, it is clear that coffee is the mainstay drink. While other favorite drinks are juice, tea, milk, and bottled drinks are also available.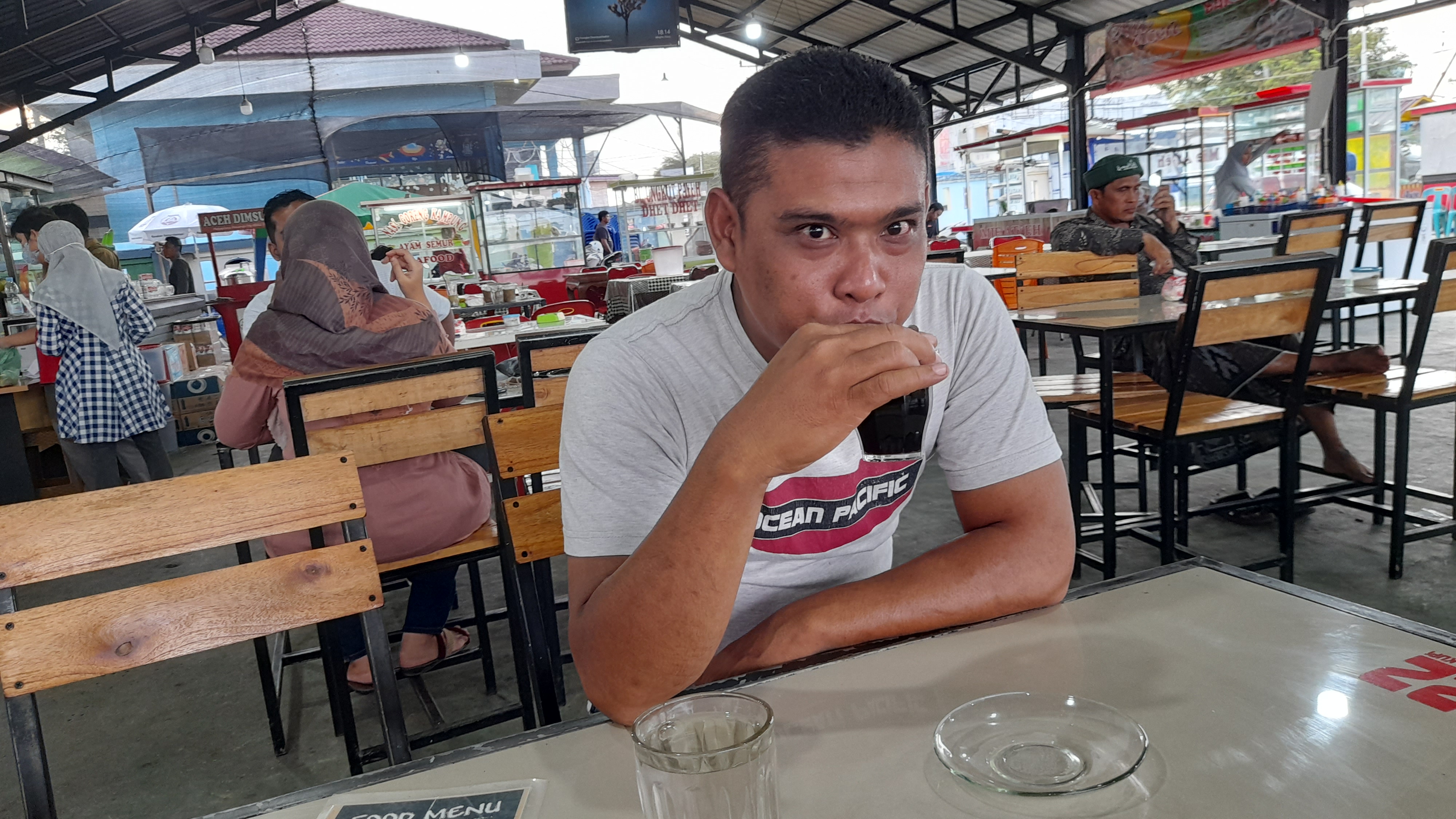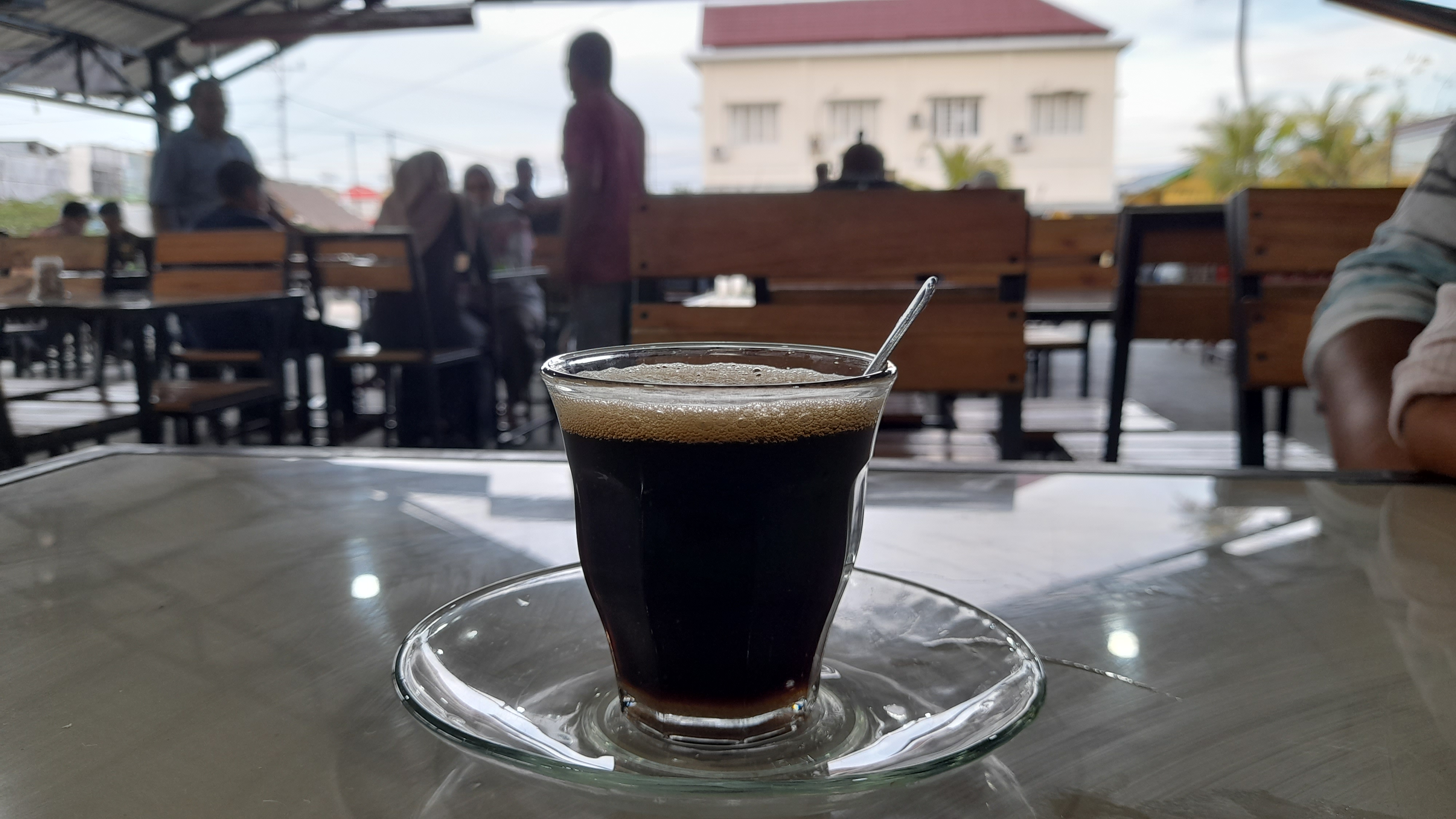 I enjoy a cup of black coffee, it tastes very good. This afternoon the coffee shop was filled with food vendors. Visitors are generally young people and people who want to enjoy a meal with their family.
This coffee shop also provides a plug-in screen where you can watch together and a newspaper to read the news. However, on average, visitors play smartphones while enjoying coffee. At first glance this coffee shop looks like a football field stadium. But it is a coffee shop specially designed to be open day and night and very transparent.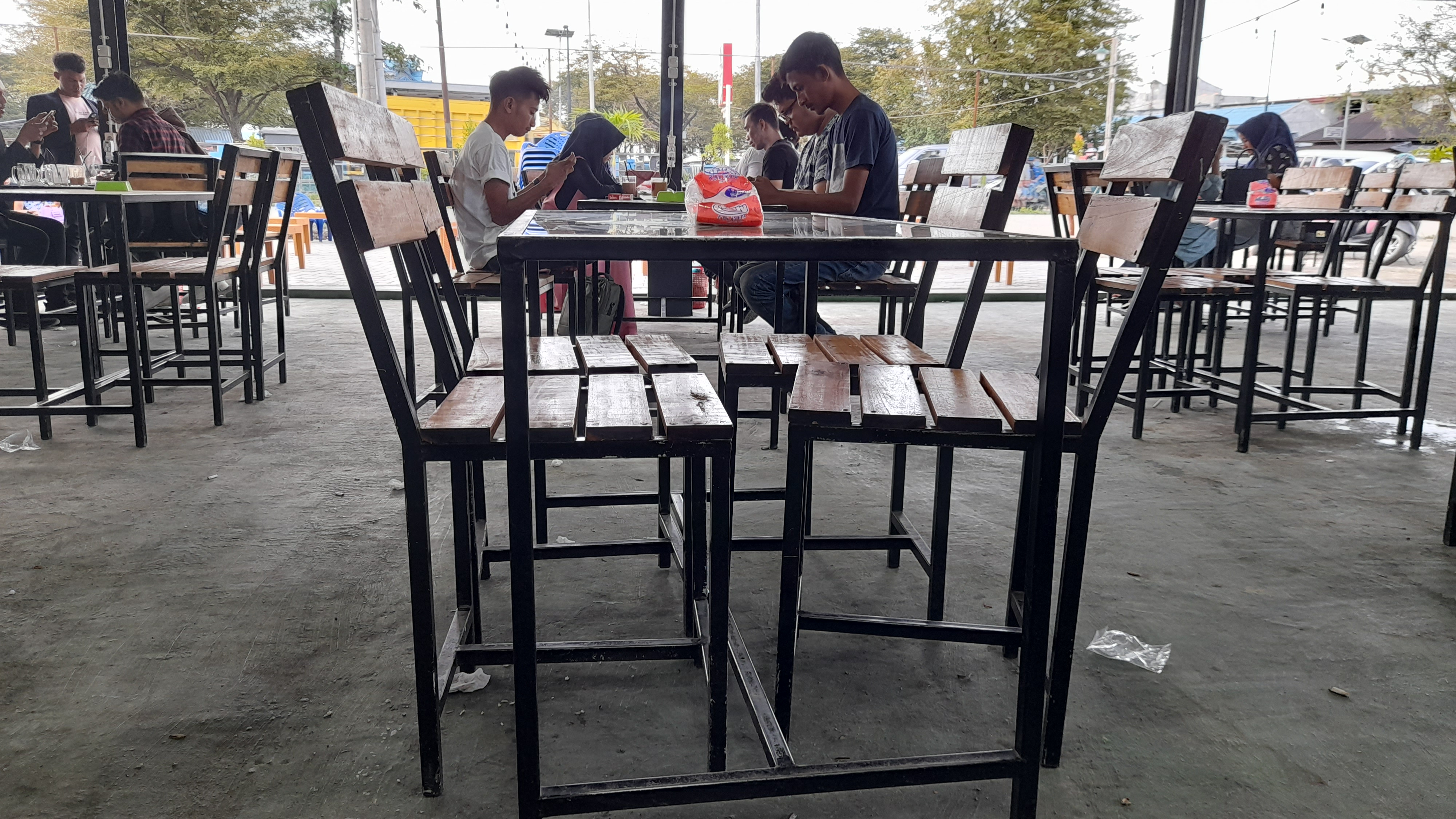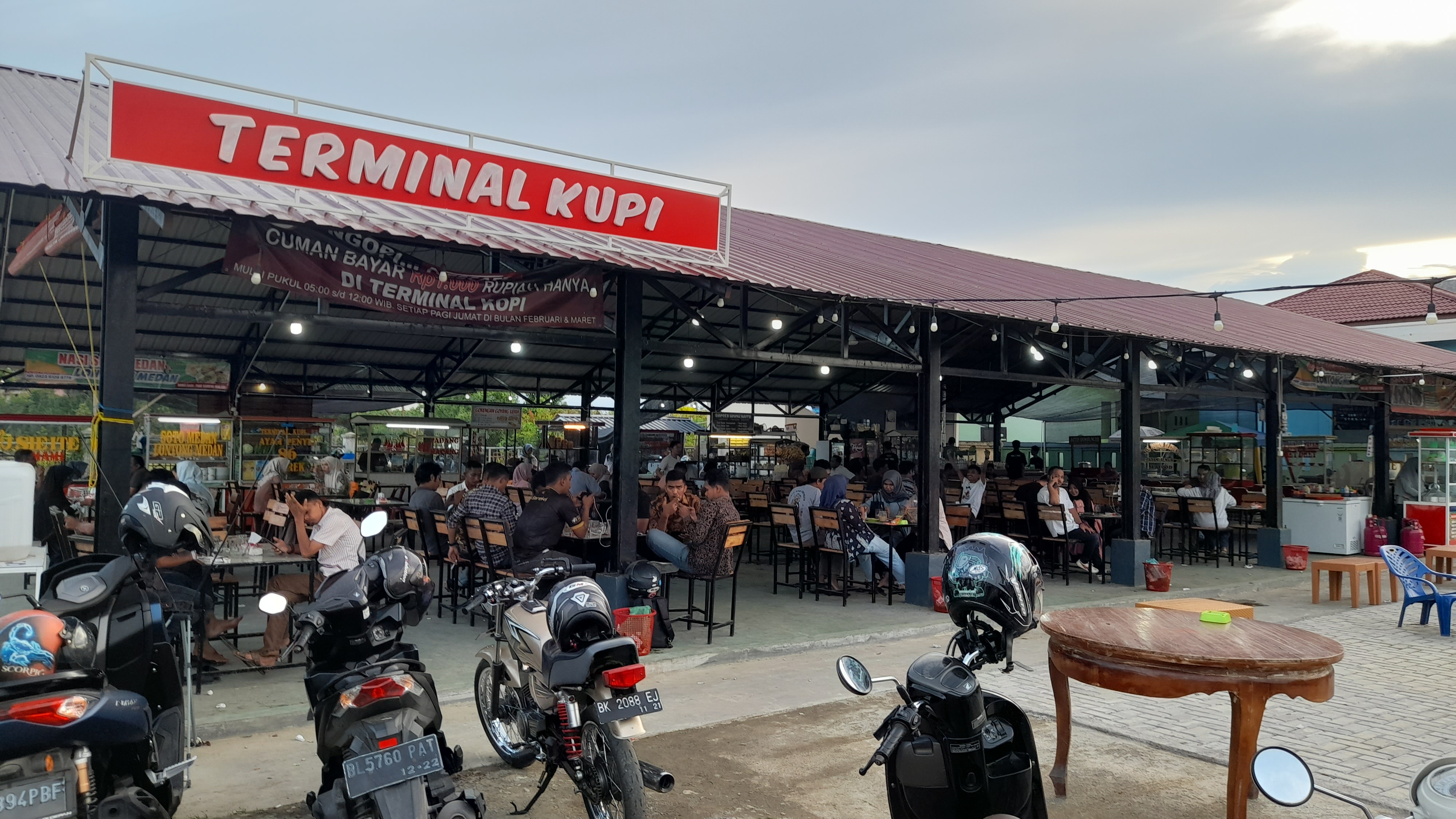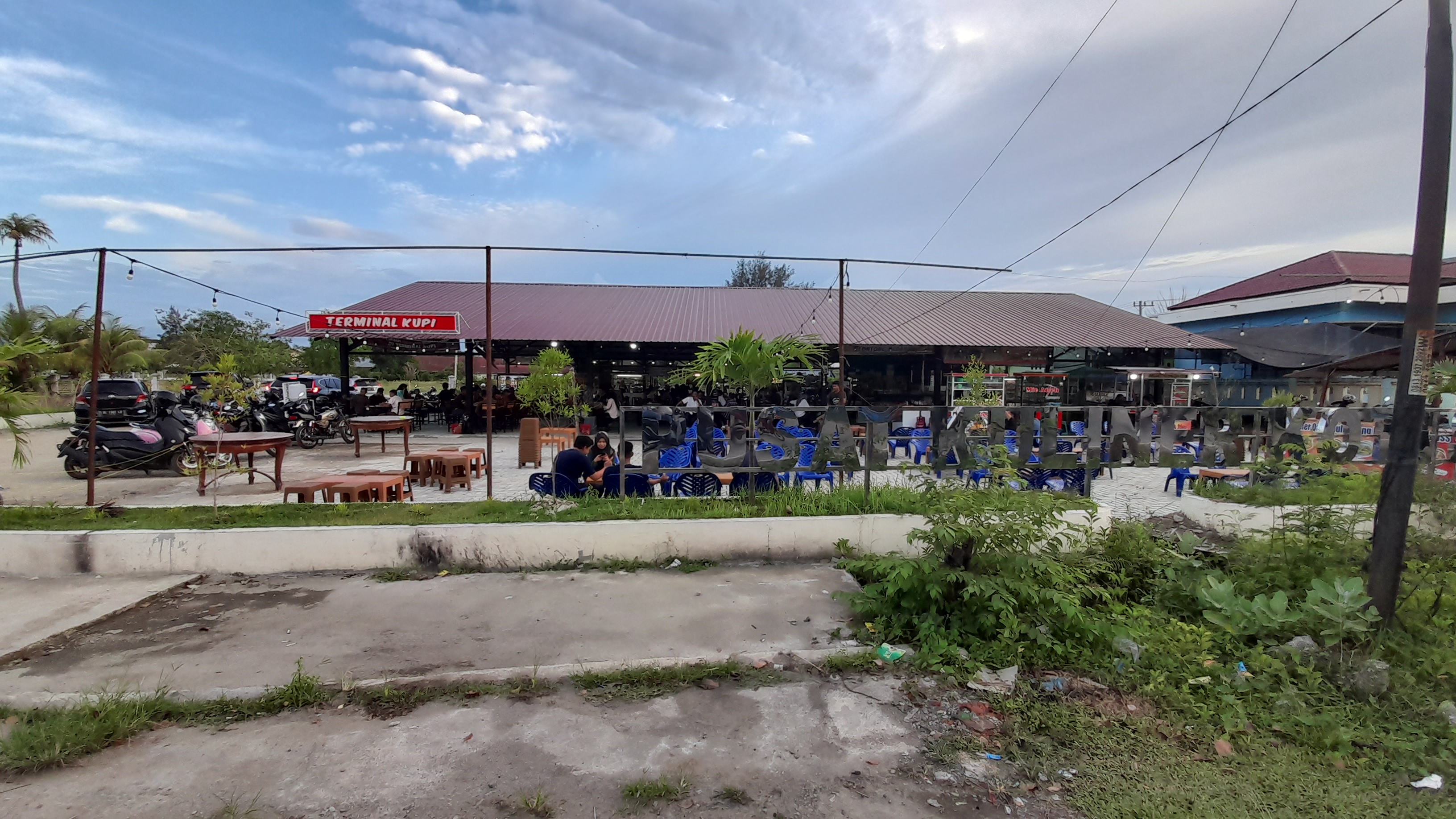 For those who are traveling and waiting for the bus to depart, a coffee shop can be a temporary stop before the bus departs for a trip. That is the main reason why this coffee shop was built here and given the name terminal.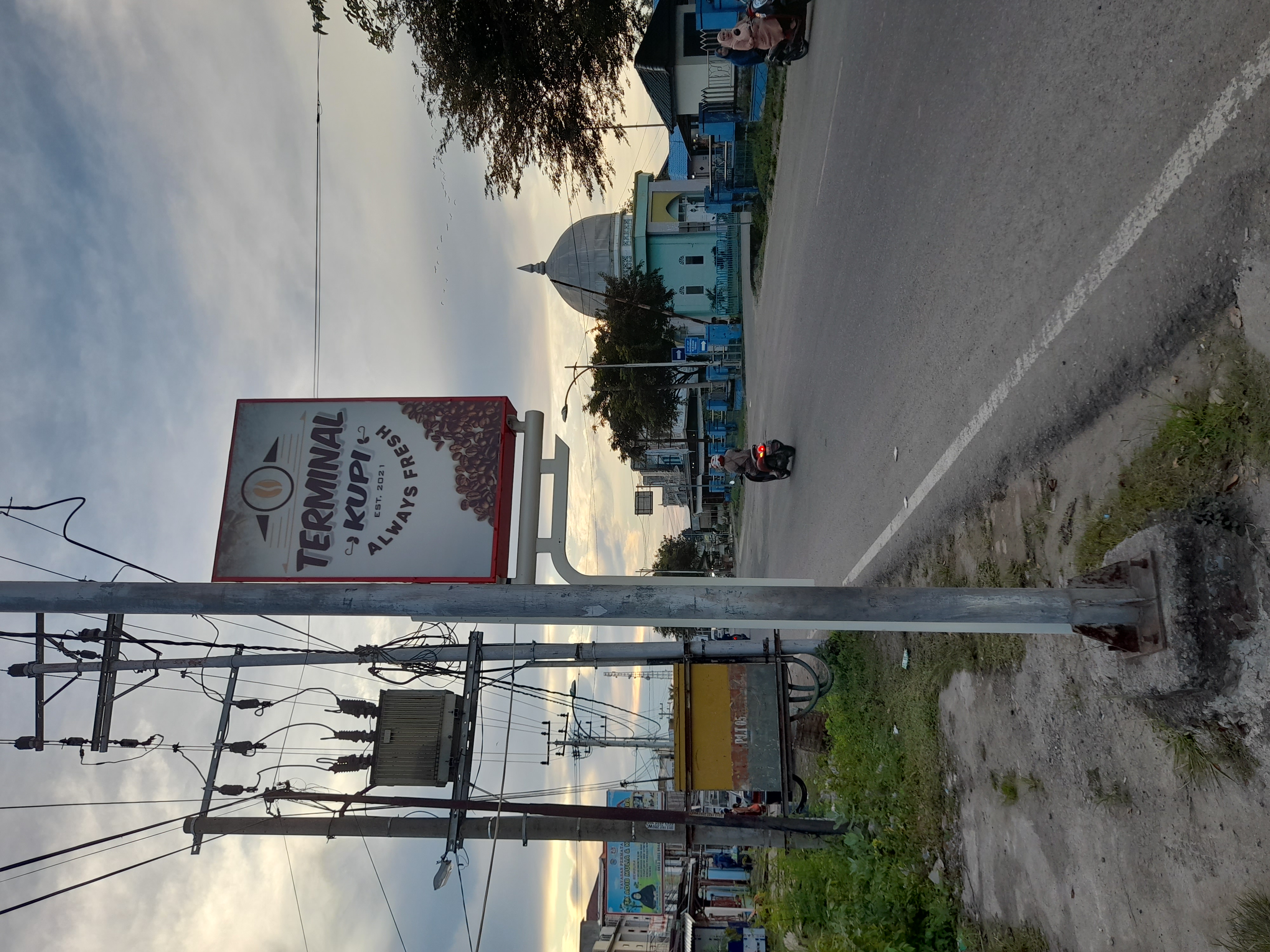 That's it guys, my coffee story this time. How about your coffee story? Please support me for other coffee stories by voting and hacking this post. Regards and Thank you.