For years now I've thought about getting an old Peugeot coffee grinder. I occasionally see them in old junk shops and then later regret not buying one. I love functional old things that have aesthetic appeal.
If you've never seen one, there are lots for sale on Etsy (not sponsored).
There is a little cafe near where I live called Omar. The owners of Omar source and roast beans and sell them branded as Academy Coffee. The guy from Academy Coffee happened to be at this ethical investing event we went to a few weeks ago, along with other local producers. We talked to him and he let us taste some coffee he'd made. I was about to buy some until I realised that it's only sold as whole beans in a bag and I didn't have a grinder at home. With my birthday coming up, I decided to ask mrshill for an old Peugeot grinder. Of course I only thought of this a few days before so it didn't arrive until a week or so later but that didn't matter to me!
Today I popped in to Omar and picked up some coffee. The only one they had left was the sweet chocolate, apple, vanilla variety from Brazil. This would not have been my first-choice of flavours but I knew that it would only have hints of these flavours so it didn't matter.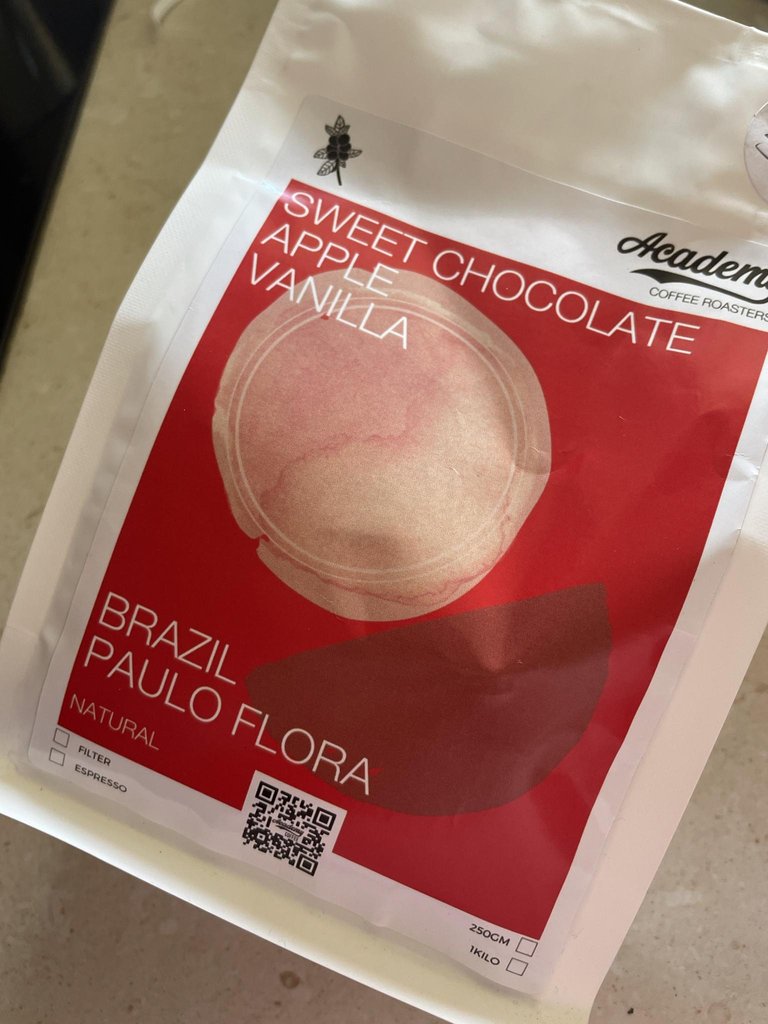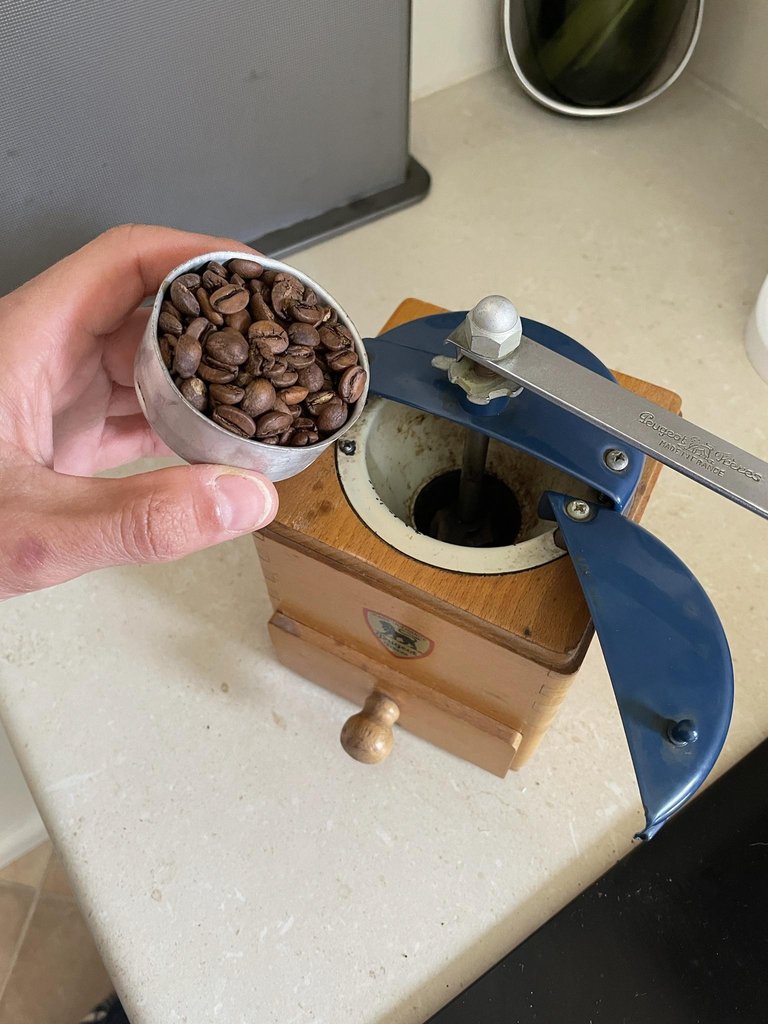 (Unsupported https://lbry.tv/$/embed/coffee-bean-slo-mo/a316ad1c5d86536664b227a5d822ee29a4f5270e?r=7jHTQyEcDw8KE7bL88JfXxUpyGcYLgxN)
I was so excited to get grinding! mrshill even made a slo-mo of me pouring the beans into the grinder.
I watched a video of a guy using one yesterday - it took him 12 turns to grind all his coffee. Well, it took me about 30 but his was a repro-new one. It was an excellent arm work-out.
(Unsupported https://lbry.tv/$/embed/coffee-grinding-time-lapse/54cf9eb9f273358d8d984f714e5d999c2c66888a?r=7jHTQyEcDw8KE7bL88JfXxUpyGcYLgxN)
Time-lapse of the grind. Thanks again mrshill.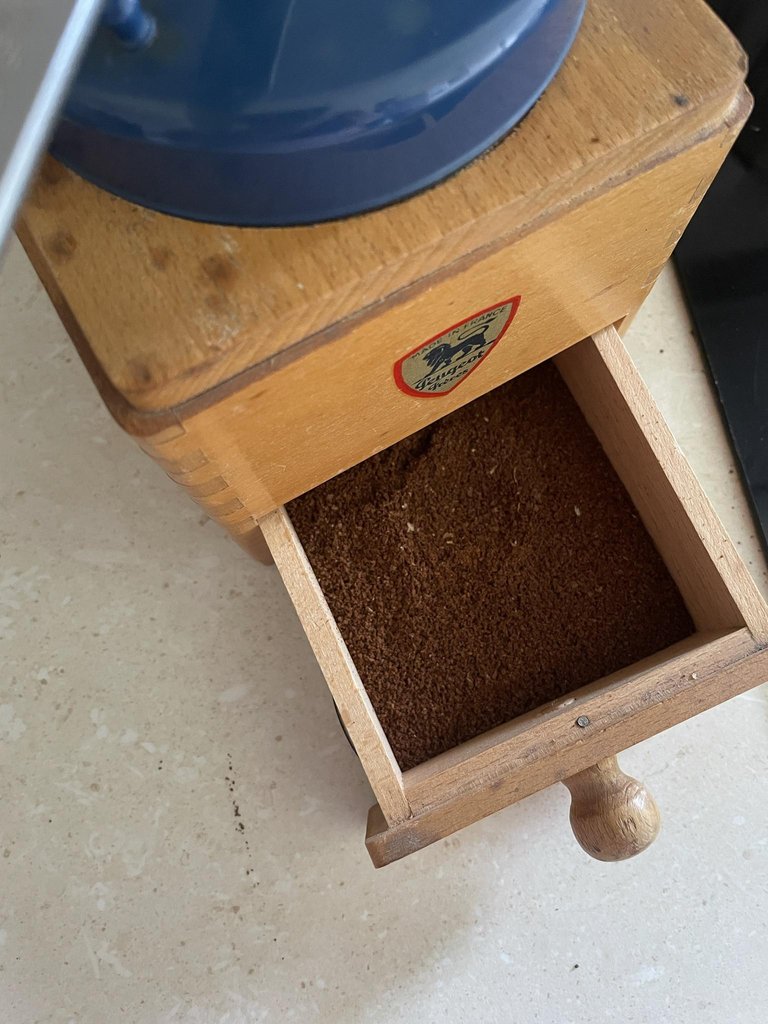 Et voila!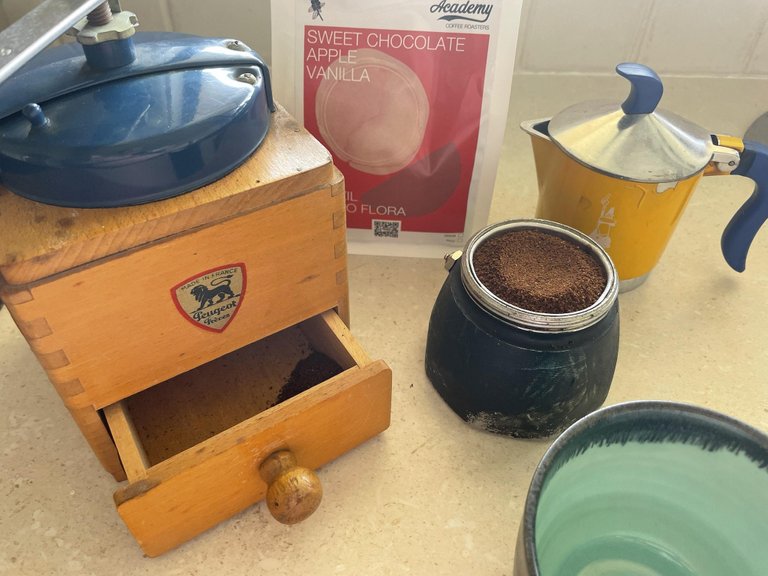 Getting ready for the stove!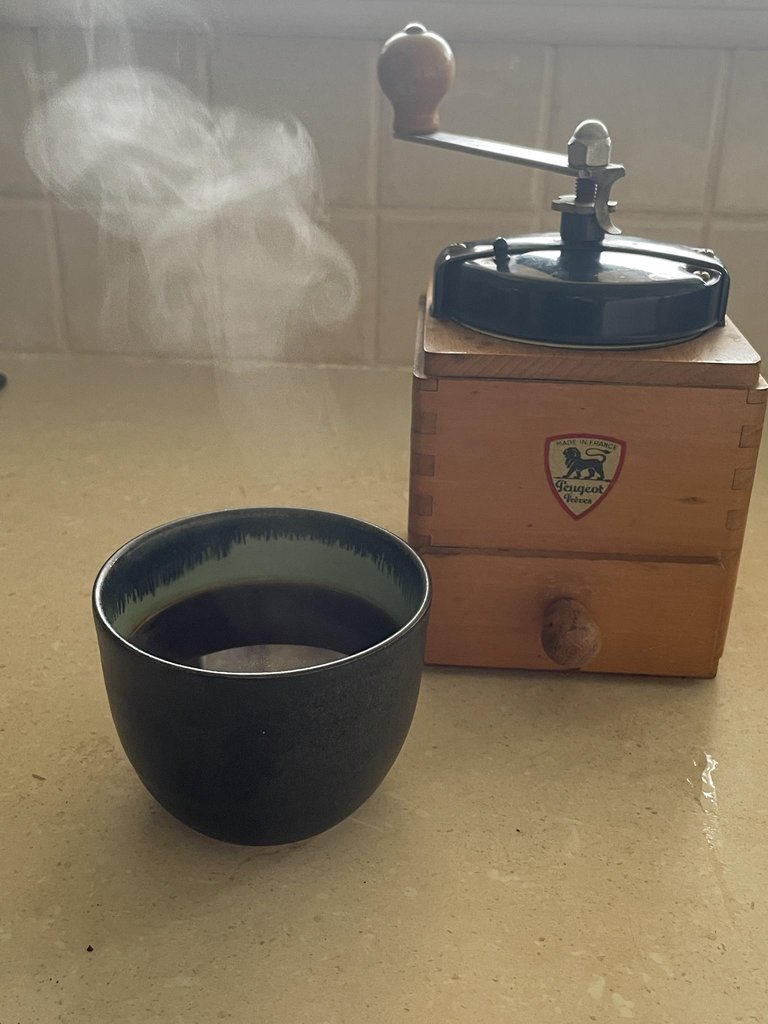 And here is my hot cup of jo! I did not get any of the chocolate, vanilla or apple hints. It did have more depth of flavour than typical commercial brands you'd buy at the supermarket! This was a lot of fun but I may only save it as a weekend treat on account of the time, effort and price and stick to the ground stuff Monday to Friday.
Thanks for reading.