Hello Hivers on Cinnamon Cup Coffee
I shared with you delicious coffees in my first post on this community. Now I want to recommend coffee shops that give me a good experience in Da Nang. I hope you will like them and can come here in the future.
These shops may not be mentioned in the tours, but you can find them on forums like shopee food, foody, Now, Facebook, etc.
Xem Coffee
The first coffee shop I want to recommend is called Xem coffee. This shop is located at no.25, 1 lane, Do Quang street. You can see that the shop takes the tone from the color of the wood. I love the shops that use wood as the dominant material. It gives me a feeling of being close to nature. Coffee tables and chairs are placed in the garden under the shade of trees. You can choose to sit anywhere because they all look great.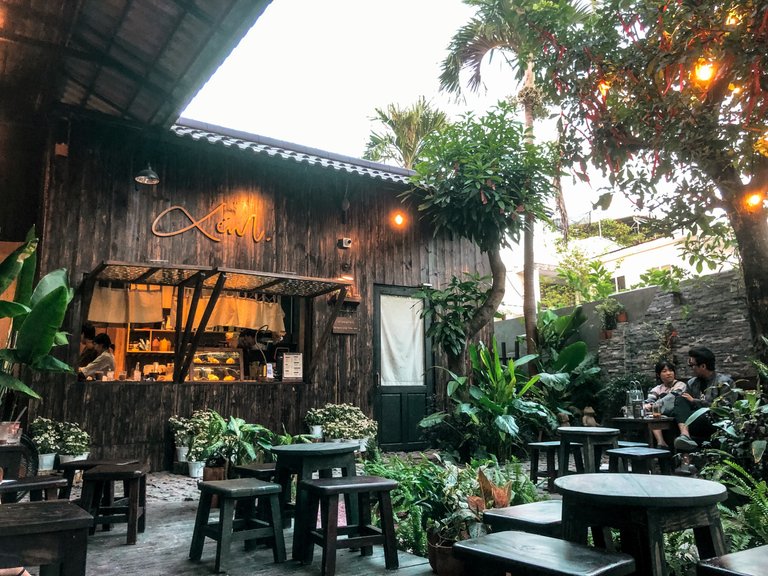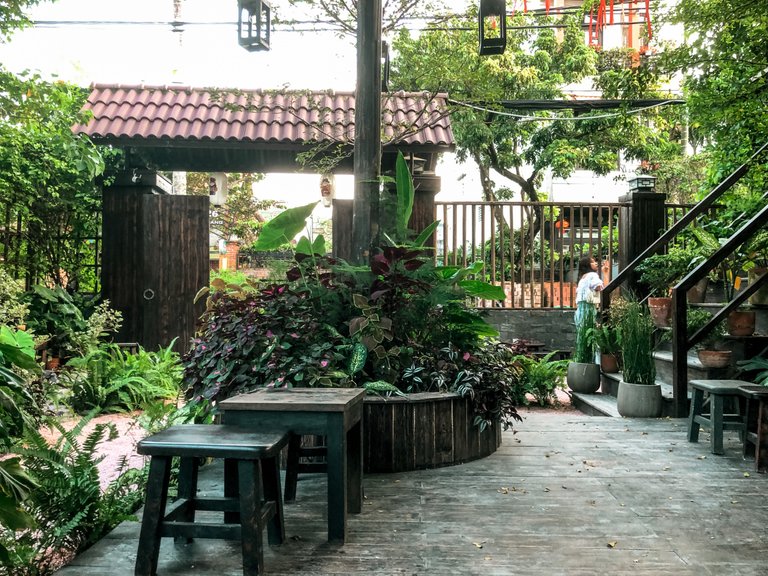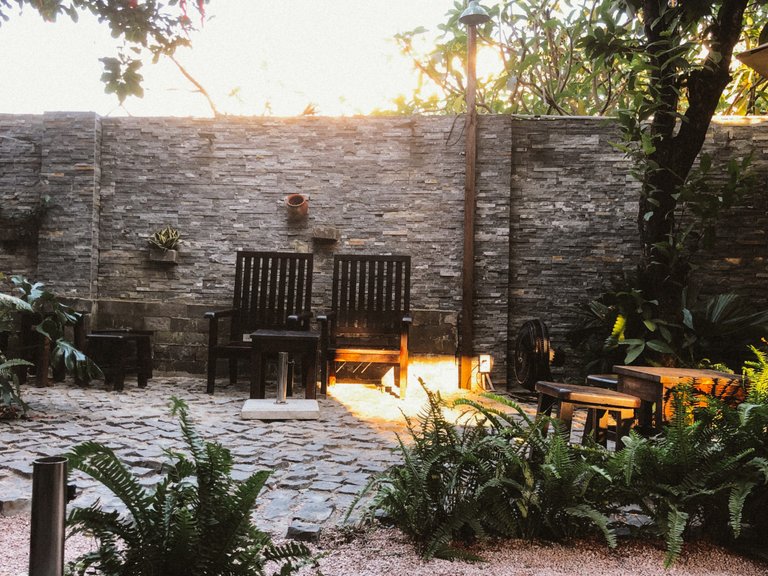 In the center of the courtyard there is a small house designed like the 90s. This style is also what impressed me when I came here. It gives me a feeling of nostalgia. The house is furnished an air conditioner so you can drink coffee here if the weather is too hot.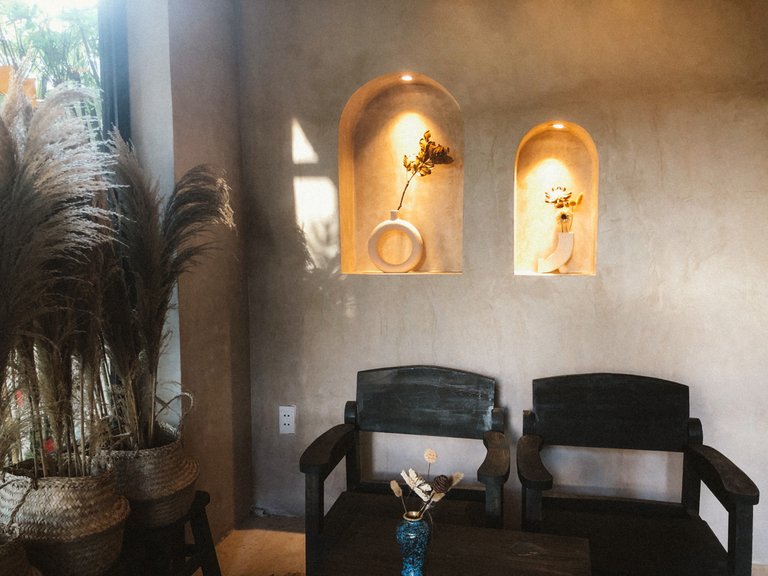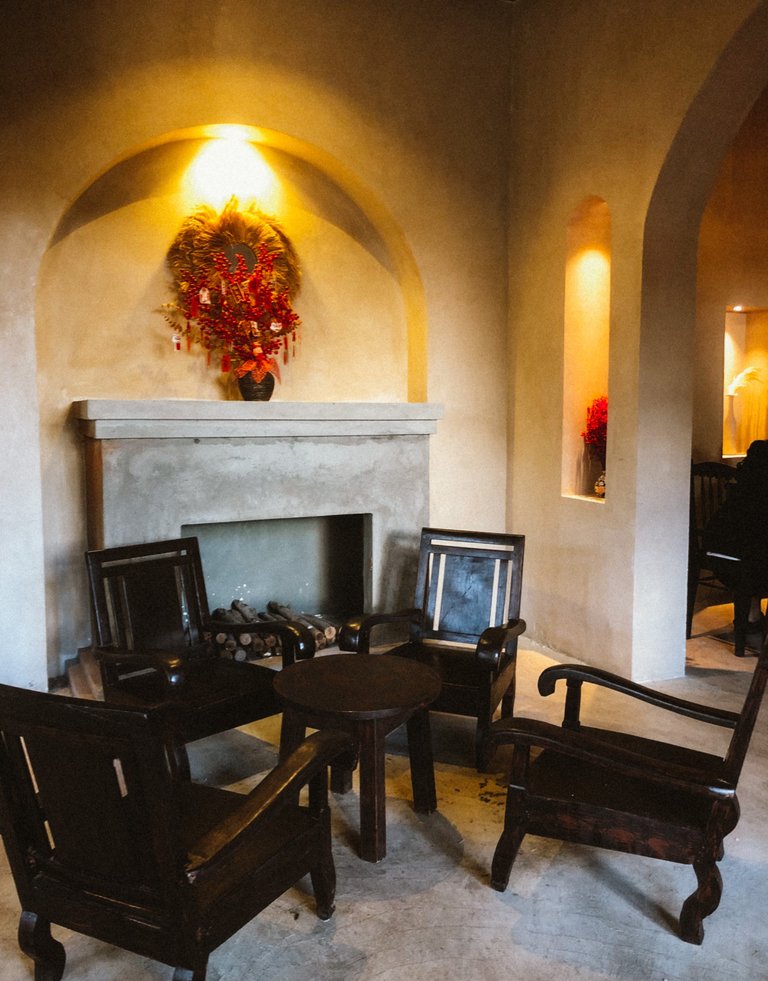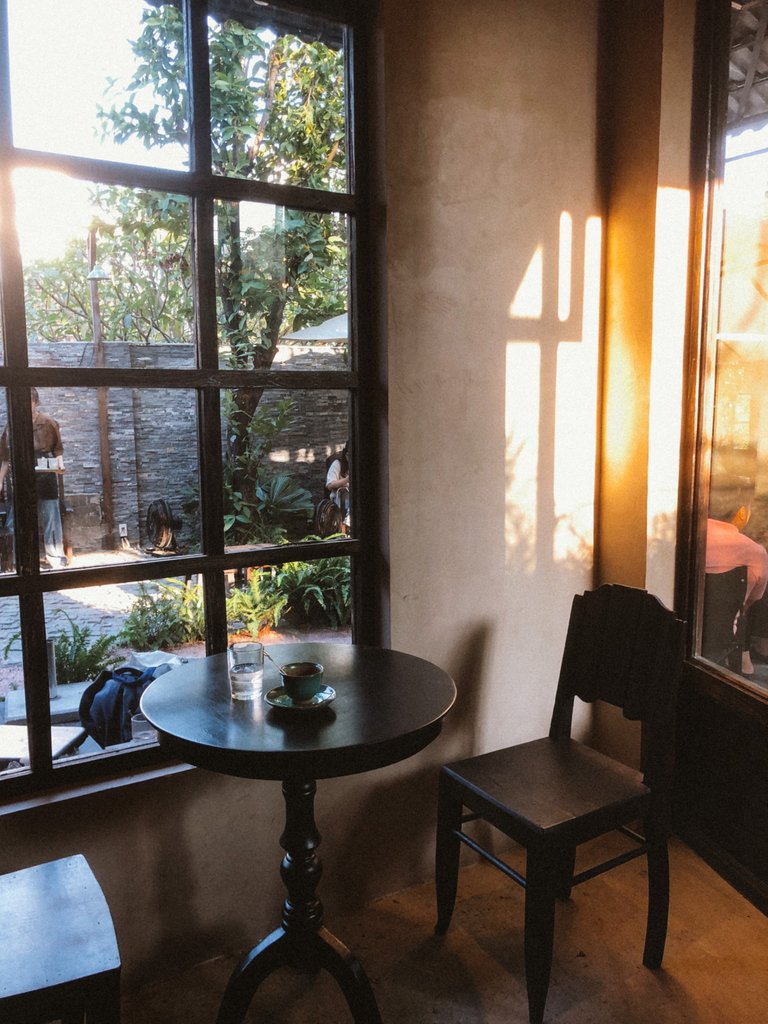 The beverages at Xem coffee are from about 1 dollar to 2 dollars. I love the salted coffee here, the taste of salted cream likes caramel.
The only thing I don't like here is that the tables and chairs are too small. But this point is overcome in the coffee house.
Trinh Coffee 1
This shop has many establishments all over Da Nang. In this post, I will mention two establishments that I like the most. This first shop is located at 22 Le Dinh Duong, Hai Chau District. My impression of this place is the layout of the enjoyment spaces. The types of furniture inside are antiques from the 80s and 90s. I like vintage styles. It always makes me feel like I'm back in that time. It is also an ideal place for me whenever I need to focus on studying. There's a book room where everyone can work.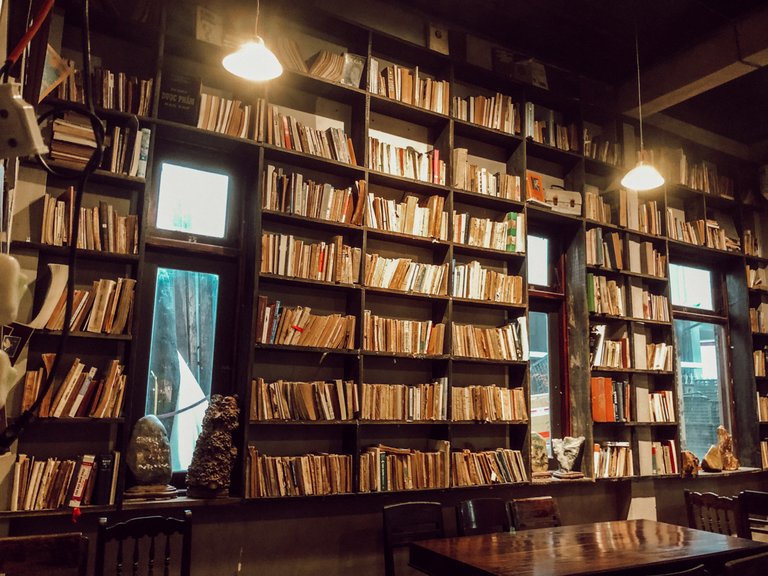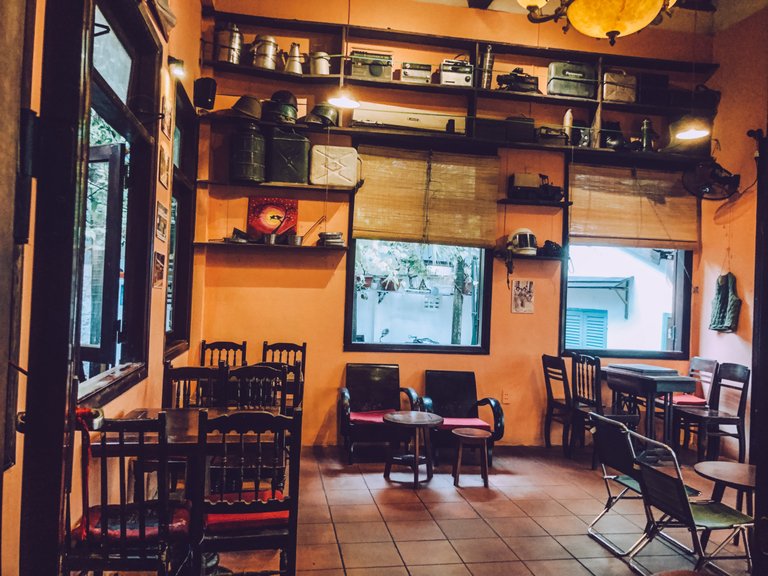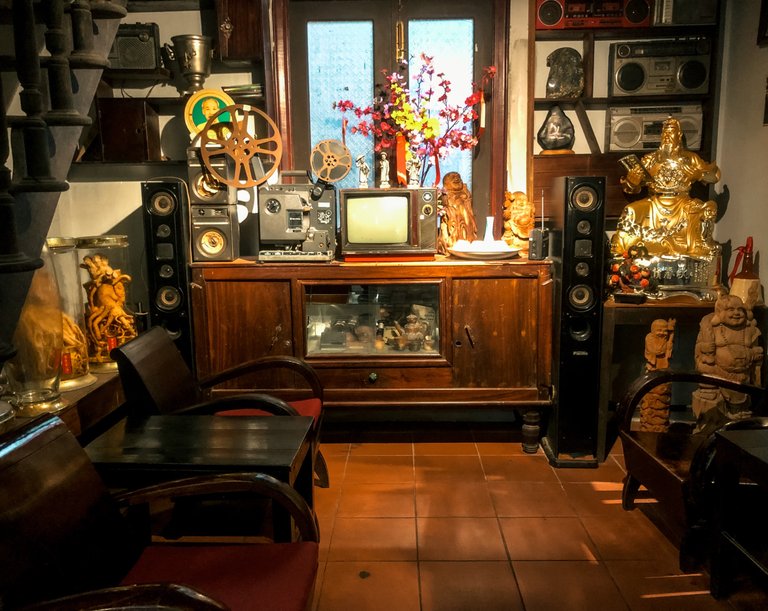 Drink prices at Trinh Coffee also are from 1 dollar to 2 dollars. I love egg coffee here so much that I drink it every week. The egg cream layer is not only not fishy but also very fatty. The only minus point is that the space is quite dark if you come in the morning.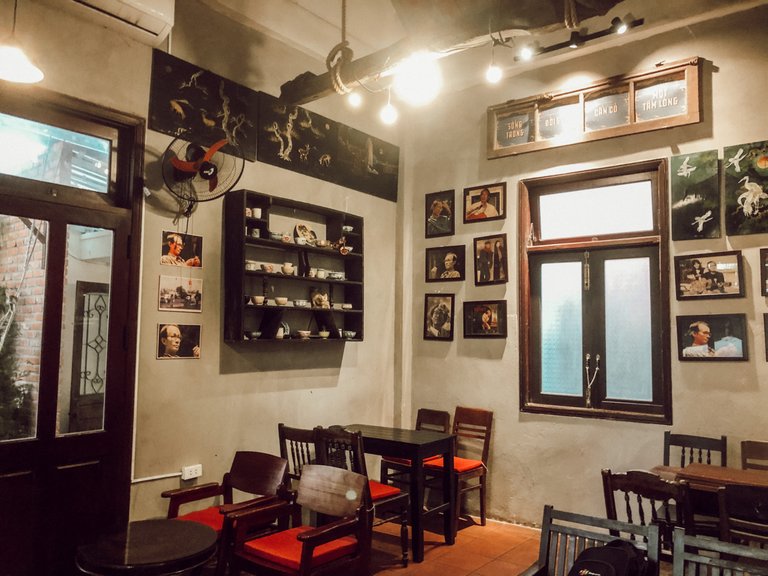 Trinh coffee 2
This establishment is located at no.100, 19 lane, Pham Nhu Xuong street.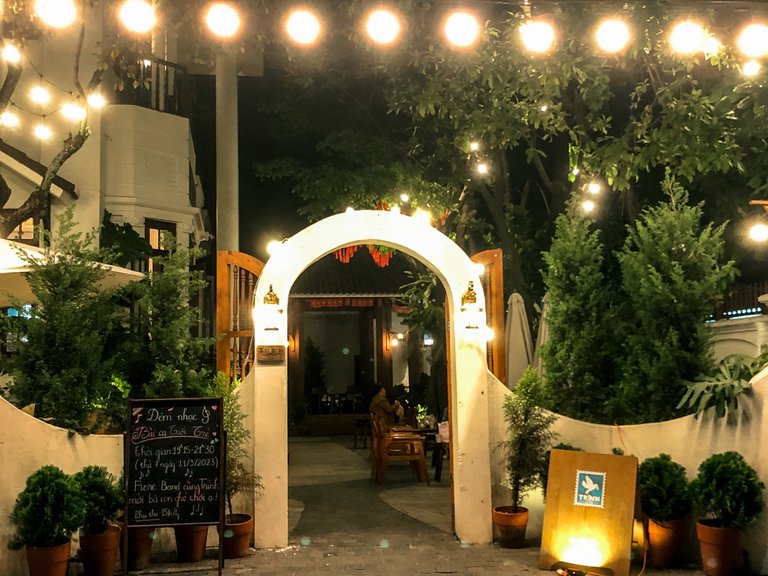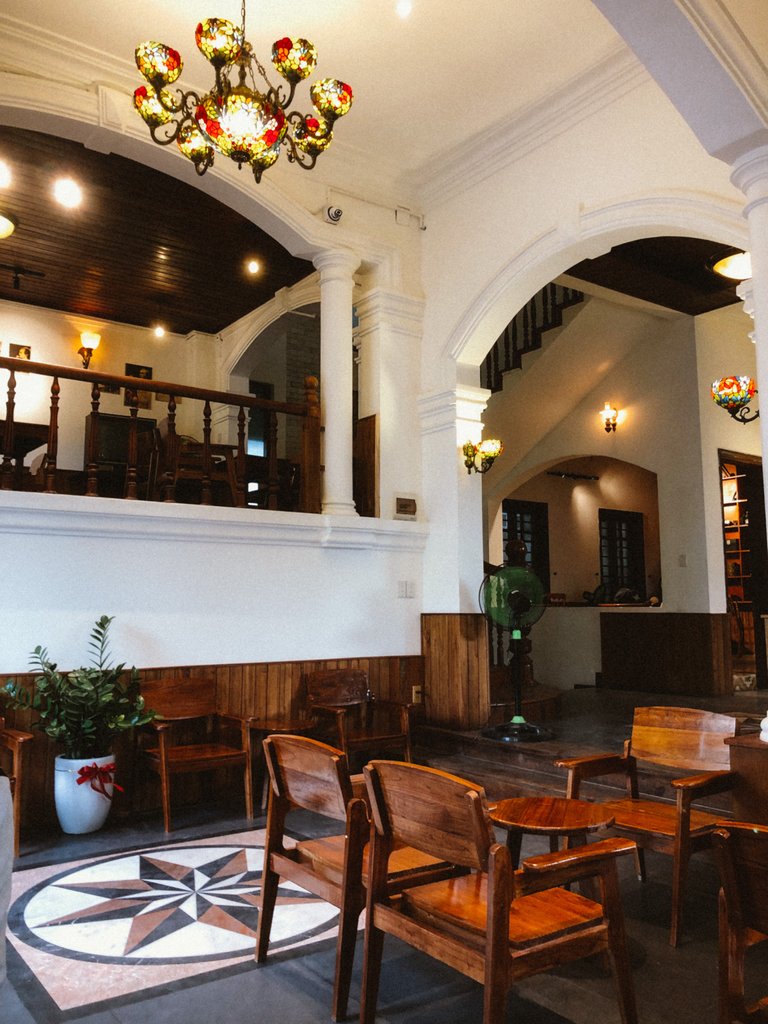 The space is very spacious and airy. My favorite thing about this coffee shop is the live music sessions. They hire amateur bands and organize concerts to interact with customers. You can also join and order your favorite song to perform. I am fascinated by the air concerts here. Everyone is very polite and doesn't make noise during the singer's performance.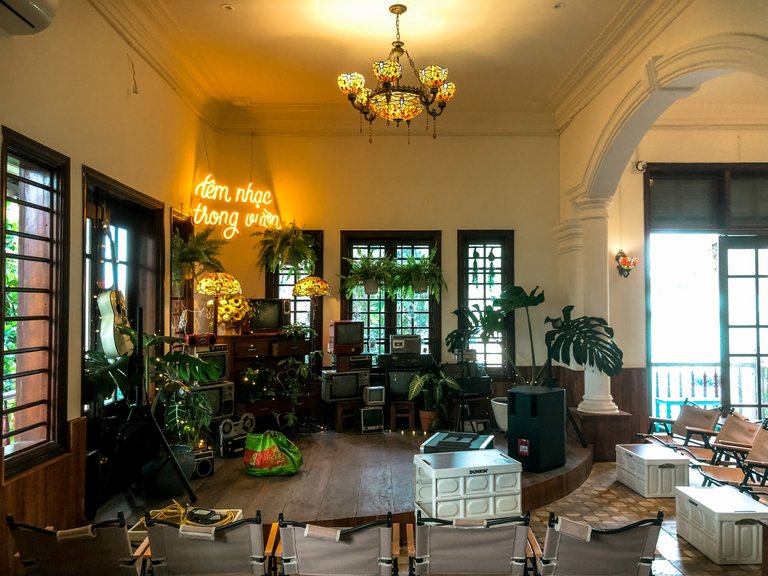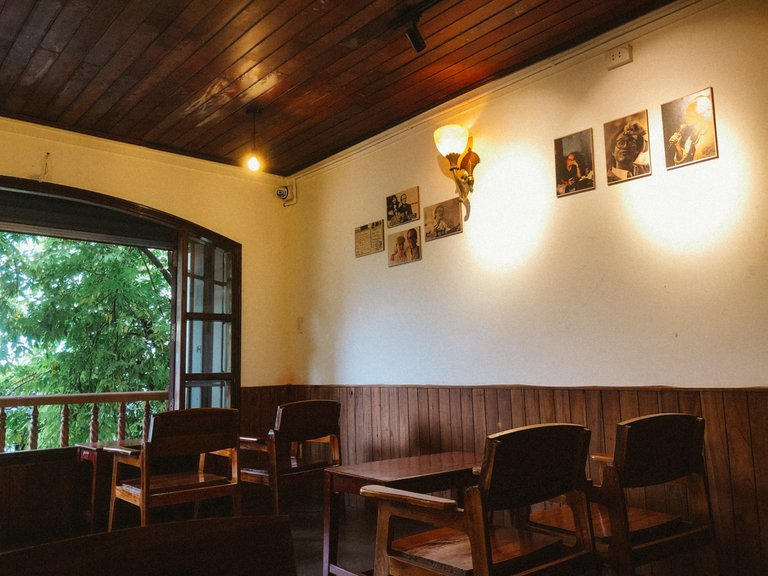 I hope you will have good experiences if you come here