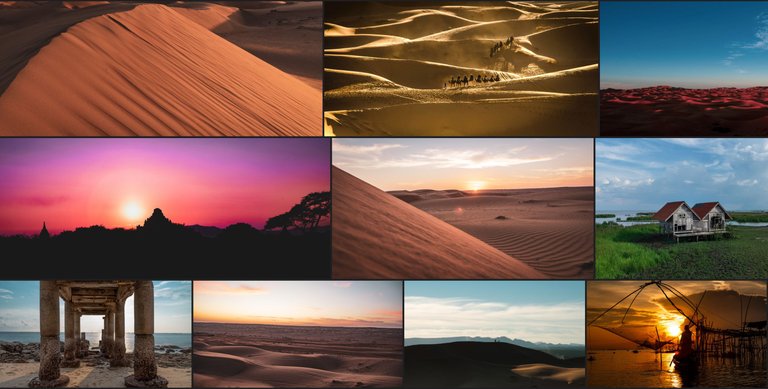 Hey there!
 
This is a quick guide for Photographers who want to start creating content on Hive! A decentralised, blockchain based social media platform where YOU are the owner of your content. Hive offers you hundreds of communities and also the chance to earn money with your content.
 
---
Step 1 - Register your account
 
For the best user experience we recommend you to register your account via Peakd
 


Pick your Username
Agree to the terms of service
Download a Backup for your Privat Keys (Important)
Create Hive Account
Enter your Phone Number
 
After registering your account you will be able to login to your account on the top right of the website. Now click on Hivesigner -> Import Account -> Type in your Username and copy the required key from your downloaded backup and paste it into the Master password or private key section.
 
Once you've registered your account we suggest you to upload a Profile & Background picture (Account settings -> Edit Account Profile) and you can also add some personal information such as location and website.
 
---
Step 2 - Start Posting

On the top right you can click on the pencil and you are good to go to create your first post!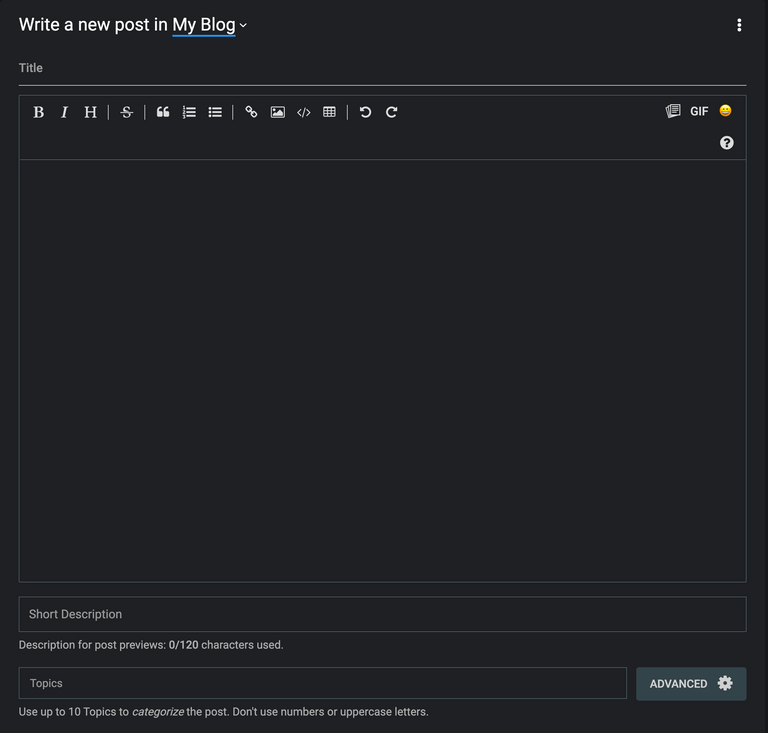 Section 1 - Write a new post in My Blog or in any of the Communities you've joined (Step 3)
Section 2 - Title of your post
Section 3 - Short Description
Section 4 - Topics (tags)
 
Beside Topics you can also click on ADVANCED to further individualise your post.
 
After creating your post you can either directly publish it or set a schedule on what day/time it should be published.
 
---
Step 3 - Joining Communities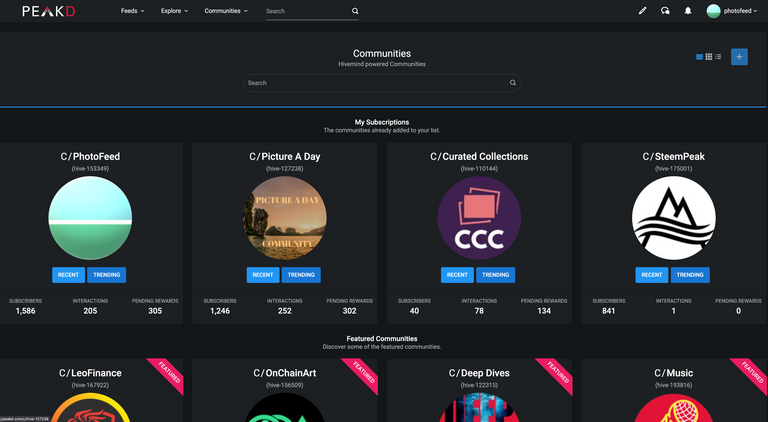 As a great new feature you can now join your favourite communities and start posting there. As this guide is especially for photographers I will list you the most popular Photography communities.
 
Most of the communities also offer great features such as contests or/and curations. Just recently @Photogames made it's comeback with Season 3 and also Photography Lovers has currently a great portrait contest running.
 
---
Step 4 - Rewards & Wallet


(Profile - Others - Wallet)
 
To keep it as short as possible:
 
Once you have created a post people may vote for work. Depends on the amount of HP (HIVE POWER) from each voter the value varies depending on the stack they have powered up in their wallet.

The value on the bottom right of your post shows you the total amount of HBD (Hive Backed Dollar) which will be spilt 50/50 between curators and creator.

After a period of 7 days you will receive your payouts in your wallet (Collect Rewards)
 
We highly recommend you to check the faqs from Peakd (Economics) which will answer all of your remaining questions.
 
---
Still need help?
 
As things can get quite easily confusing on this platform (Especially on the beginning) I'll drop you below some info & contact options which you can use at any time.
 
For the ultimate Hive guide you can check out @ryzeonline post Hive: A Complete Beginner's Guide (With Fun Doodles) Pt. 1

---
Contact PhotoFeed
 
Twitter: https://twitter.com/Photofeed1
Discord: https://discord.gg/FrjPWf9
E-Mail: [email protected]
 
For platform specific questions you can also find PeakD on Discord https://discord.gg/h9AhSPSC
 
---
Thanks for stopping by and hopefully we will see YOU soon posting on Hive!
---