​Hello Hivers
---
Hope you all are very happy wherever you are. Sunday is a very busy day for everyone and we do some activity in it which makes us happy. The rest of the week is spent in other activities, so today, because I had a day off, I also thought of doing creativity, hahaha, I mean cooking. It's also great creativity because I don't get to do anything at all, so if I ever do, I feel like I've accomplished something great ;)
---
---
As today I also had a day off and everyone else is also at home. I asked everyone for their opinion on what they want to eat today. Everyone is very fond of rice, so the demand for rice came. Finally, I thought of making chicken biryani today.
---
I had never made chicken biryani before but I asked my mom along and made it with her help.
---
INGREDIENTS
---
RICE
CHICKEN
ONION
TOMATOES
POTATOES
GARLIC
CORIANDER
BIRYANI SPICE
GREEN CHILLI
RED CHILI
GINGER
---
And all the spice's you wanted to add.
---
Let's start 🫕
---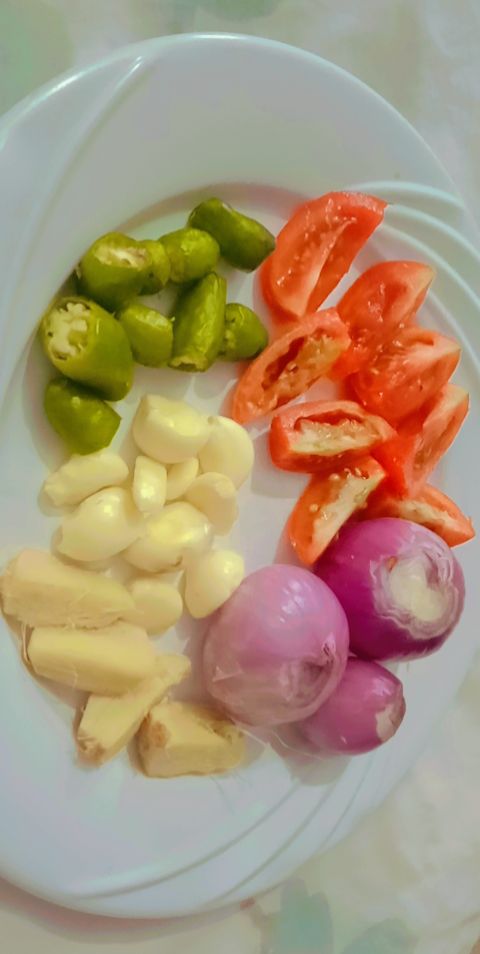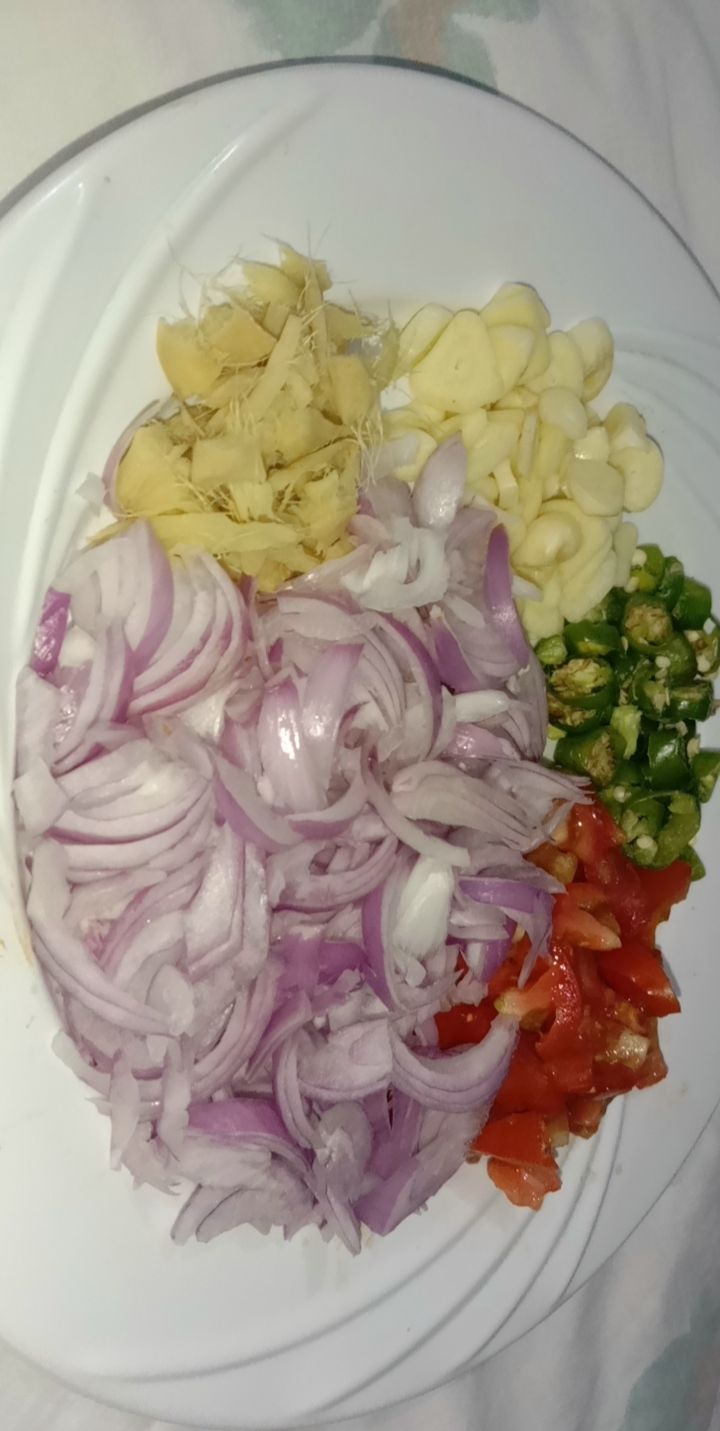 ---
First of all, we have to cut all the things. Cutting the potatos according to our need. We will use everything like onions, ginger, garlic, and coat them all. It's because things will not come into our mouths during eating. some people grind everything in a grinder, it's up to you how you want to make it.
---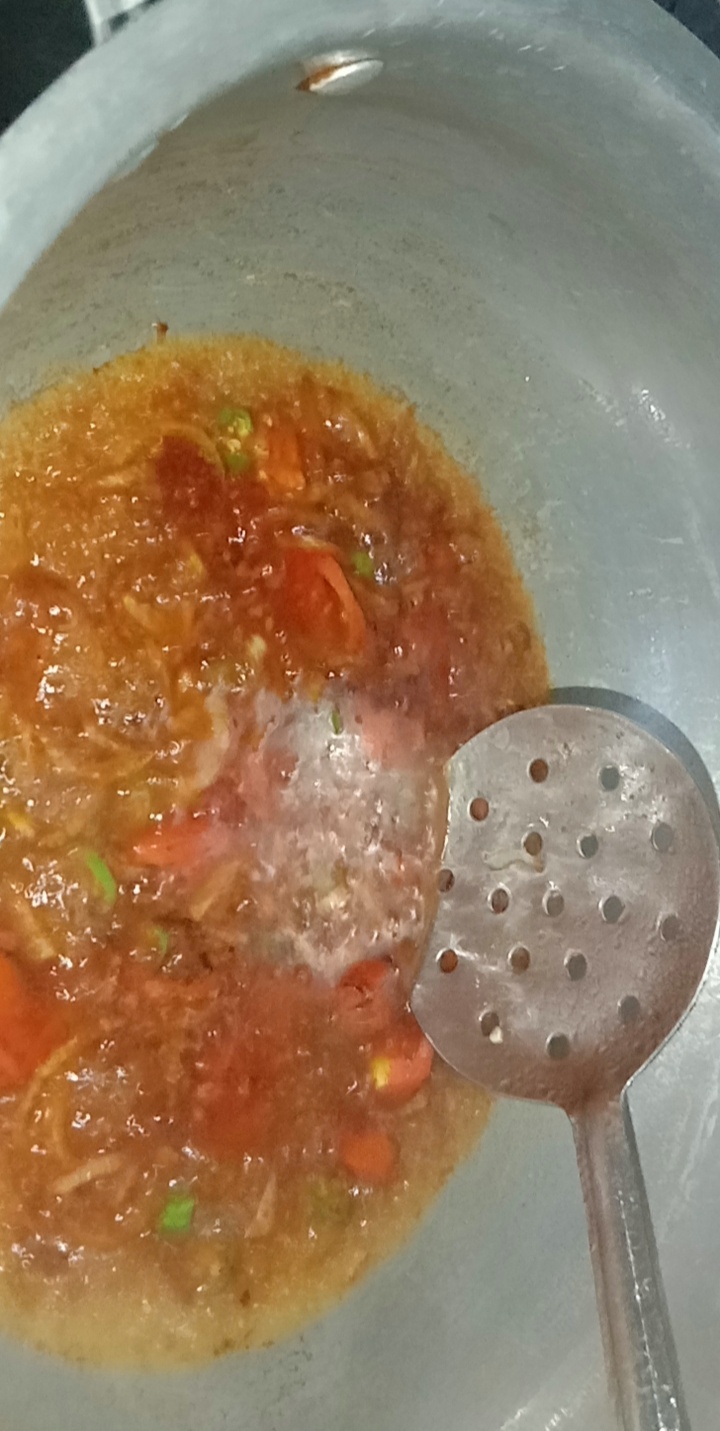 ---
After that one and pour half a glass of water into the pan and put all the things in it and keep frying them until all the things are well handled.
---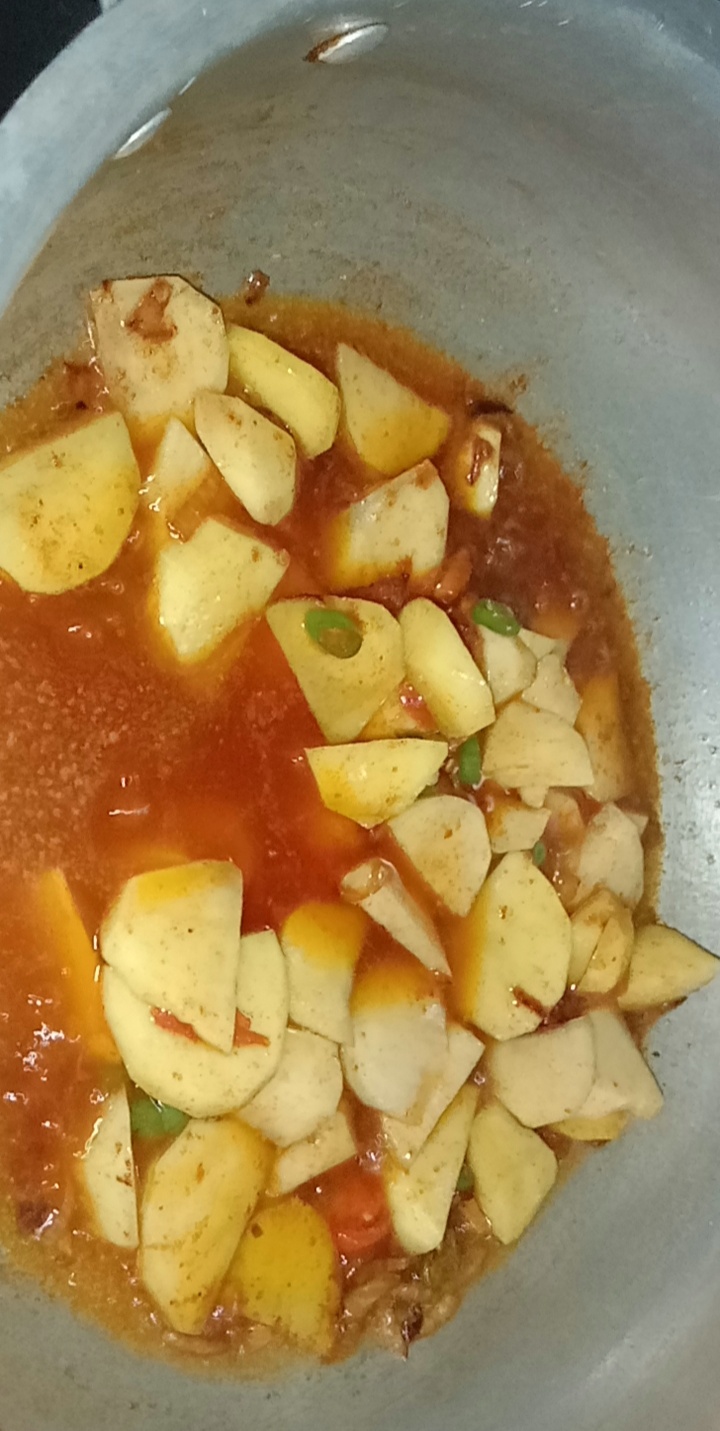 ---
When the onion turns brown well, add all the spices to it and also add potatoes to it. Some people in my home doesn't like meat at all and the other one doesn't like potatoes, so I add both things so that anyone who wants to eat can eat it.
---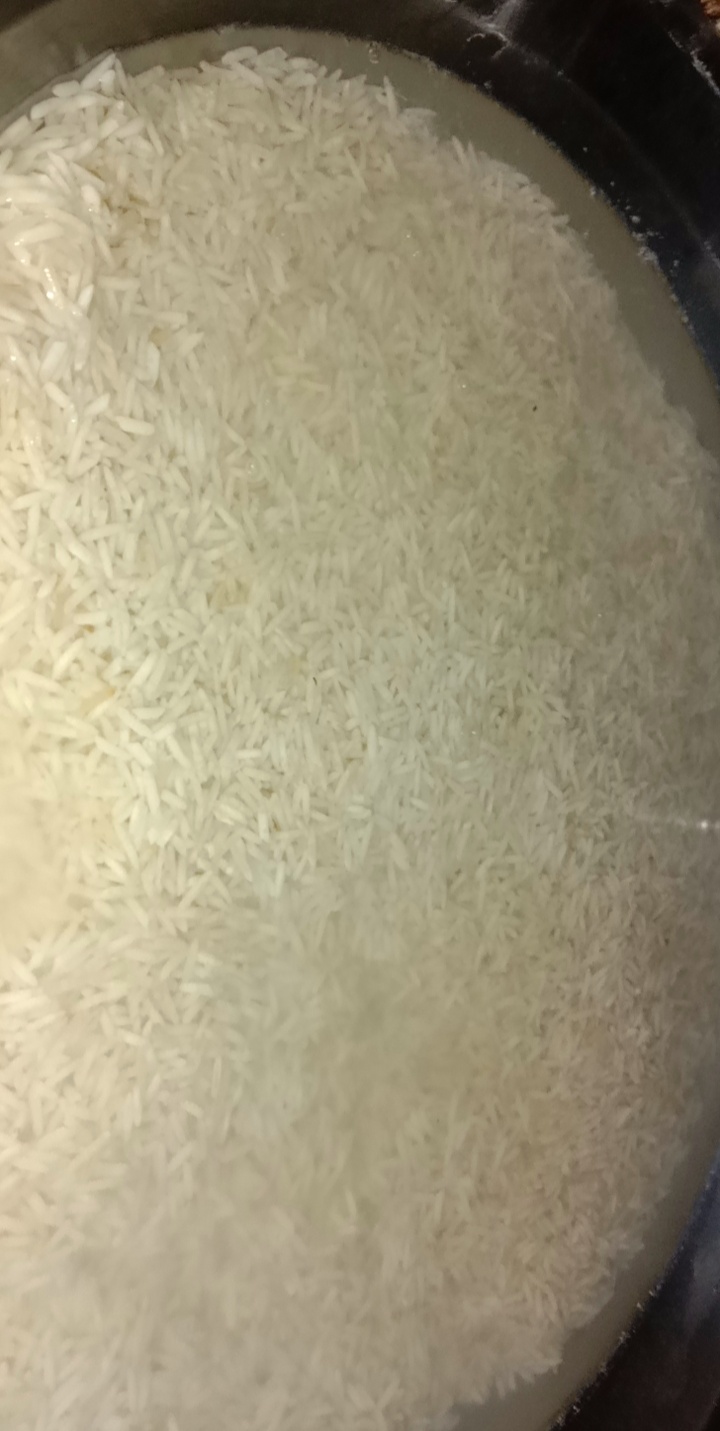 ---
Keep adding water from time to time and keep frying till the potato becomes soft and when the potato becomes soft then add the rice. You can boil the meat separately and add it to the potato as per your choice.
---
After that, mix all the ingredients well and keep frying well until the color of the rice turns brown.
---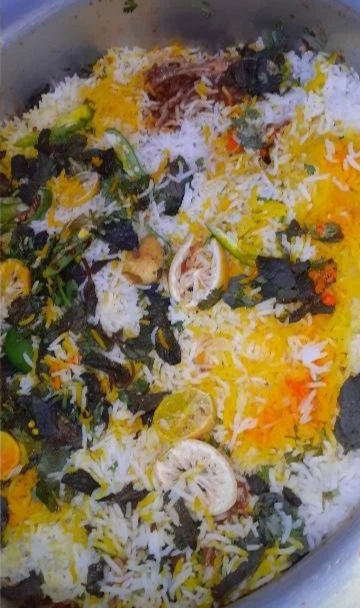 ---
After that, add biryani spices to it and add color to change the color of the rice. Leave it on low heat.
---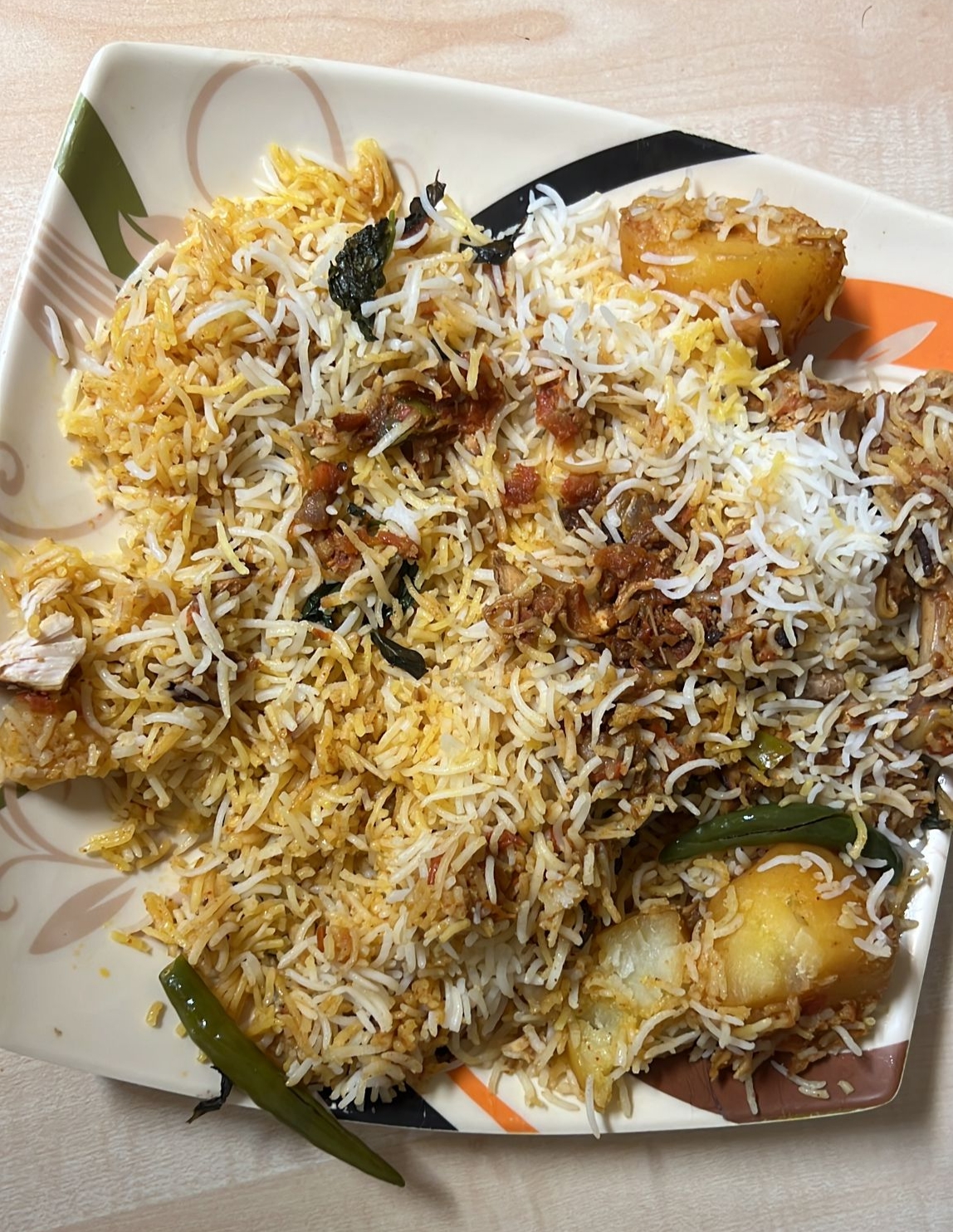 ---
After about three to four minutes switch off the flame and do not remove the plate at all and keep it covered for ten to fifteen minutes after which you can eat the rice and have delicious chicken biryani in front of you.
---
Hope you liked it too.If anyone has questions, you can comment and ask, no doubt, I don't know cooking, but I cooked this with heart and I made delicious recipe first time.
---