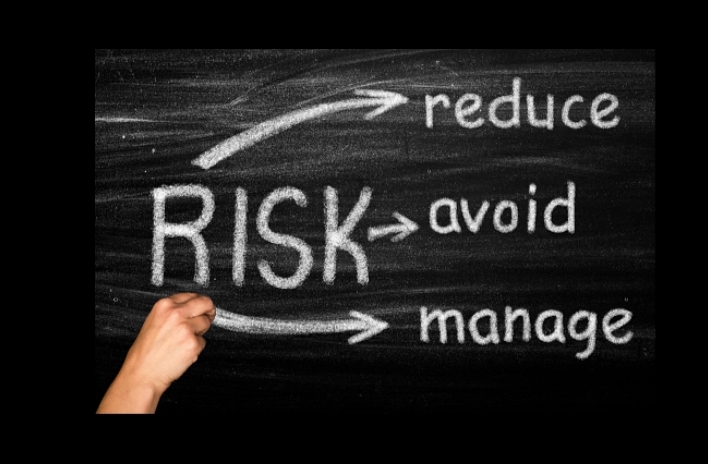 ---
Risk taking is very important in life because without it we cannot progress. For every good work and to improve our life, every human takes risk in his life, then he goes somewhere successful, but if we stop taking risks in life because of the fear of losing, then we will never advance in life, cannot grow or succeed. Risks are like mistakes from which we learn a lot. Before every new thing is invented, there are many mistakes, after then when that invention comes in front of the world, then everyone appreciates its maker.
---
To take risk, we have to enlarge our heart. It is not easy for every human being. If I look at my house, my father has been take big risks and failed many times which cost the him alot but also succeeded many times due to which he is a successful businessman today.
---
What risks did I take ??
---
I'm still very young so I won't say that I take big risks. But yes it happened to me once that I have a brother who is my uncle's son so he was very interested in crypto. I would rather say that he is still very interested. He changed her life style with the help of the crypt, so I was very impressed to see him.
---
One day we were all sitting and he said that you all should take risk in your life and invest and take interest in cryptocurrency. I haven't much knowledge about crypto at that time. So I was little confused.
---
Consequences of my risk
---
I ask my brother that if I give you the money and can you invest on behalf of me? He was agree to that. I did this about a few months ago, so I gave them $200 and he told me that he gave me $400 back in profit. But the market was crashed and all the money we invested were lost. It was big loss for me but for my brother it affect him a little because he was habitual of profits and losses.
---
This risk of my life was not successful but I'm not saying that I'll not take risk in future. it is a very good thing and it helps you to move forward in life. I would definitely like to invest again after becoming more independent in life.
---
Risks teach us the important lessons of life. I can say I was really disappointed at that time because I used the money which I saved for several months and being a student we have to be very careful before taking any type of financial risks. I was extremely disappointed that it affect me lot after that.
---
I had many opportunities after this incident but I can't avail them because of fear of losing. So, this affect me for many months but after few time I was forgot about it and come back to normal life of taking risks.
So it happened several times but we don't stop trying again and again.
---
Thank you for reading my post.
Goodbye
---