​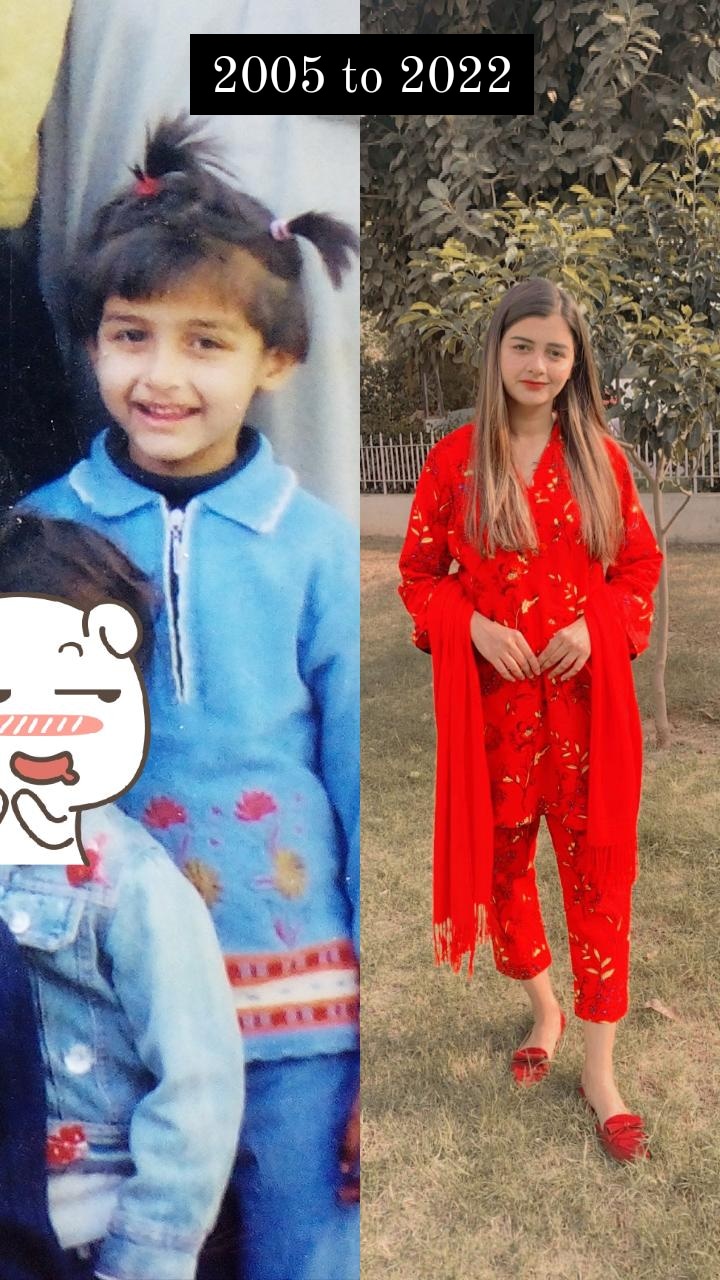 ---
There are many childhood moments that we laugh at now, but they are beautiful and innocent moments when we are completely unaware of the harsh realities of life, and everybody just loved us.
---
Because I'm from Pakistan, here children are loved a lot, that is, more than necessary. I'm second child among four siblings. And even after me, I had a sister. After me, my parents wanted very much to have a son, so after having another sister Alhamdulillah, we got a brother.
---
When I was in school, I was very shy and quite child. I didn't good in making friends because of my shyness. I made one friend in grade one and she was the only friend till grade 10th. Due to this, I was low confidence and confusing child. But gradually after school, I worked on myself and made myself better.
---
By the way, we all had very grand birthdays but my brother's birthday was very much organized. All relatives were invited. It was 2005 when my brother was born, everyone in the family was busy with preparations as the birthday was organized at home. After me, when my sister was born, I wasn't too jealous because I was loved the most, but when my brother was born, I was very jealous because all the attention was on him hahaha now, there is a lot of laughter at these things.
---
The picture is from my brother birthday when my mom was very busy with the birthday preparations at home and the relatives were also busy talking to each other. I remember looking to see who would ready me but I was a very shy child so I didn't want to be with anyone but my mom. I used to laugh alot whenever I remember this.
---
I went to my mom and asked her to get me ready, she said I'll do it for a while because there was much time in birthday party, but I had to play with my friends so I thought to get ready myself, I got the clothes Wear and make my own two ponies. As you can see that the two rubber bands are of different colors and not made exactly right:p
No one was expecting that I would come ready to do it myself. Everybody's laughing at me and kissed on my forehead.
---
My aunt wanted to do my hair but I forbade her and some such pictures came in my this look after that my mom did my hair well and made me ready.
---
The second picture is also mine which I took few days ago. My mother often said that I looked the same as I was in my childhood. Some of my relatives say that I looked like my mother and some said I looked like my father. This is the common things which we often listen here. These are the actually funny comment's for us now.
---
So, this is my best childhood memory which I remember.
Thank you for reading my post :)
---