Hello guys welcome to my blog, today I will be showing you guys the simply way I normally prepare my yummy 😋 chin chin with just simply ingredients. Chin chin is a snacks that can eaten at any time of the day with any soft drink of your choice, so guys he is how mine is being done.


Procedures
When preparing chin chin the first thing I consider is the quantity of my flour and the quantity of chin chin I will want to prepare, so should in case I want to prepare just little quantity I will measure four cups of flour and sieve it into a bowl before adding any other ingredients but the purpose of me sieveing it is to remove any dity from the flour because some flour normally contain little dity .


My next step is to add the fellowing ingredients:
. Sugar
. Butter
. Egg
. Breaking powder
. Milk
. Milk flavour
. Salt
. Water


After putting all of this ingredients I will start mixing everything with my hand but I don't pour in all the water at once I normally add it gradually so it won't be too much there by making the dou too soft. So after mixing the dou I will rap it and let is rest for a while before touching it again.
As soon it has rested for 5 minutes I cut little from it and used my rolling pin to rule in flat then use knife to cut it to the size of my choice.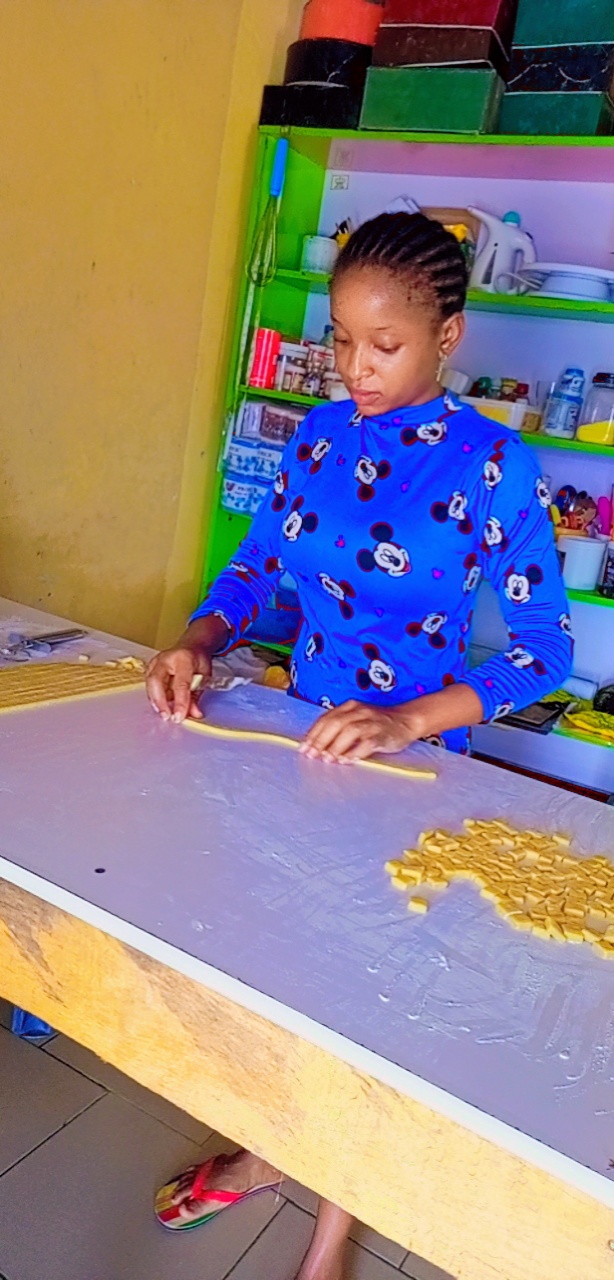 Cutting chin chin

After cutting it the next thing to do is to fry it on a very low heat so it won't get brown from the outside while the inside is undone and one thing I also consider when frying my chin chin is the vegetable oil because some has a very bad taste so I also go for branded vegetable oil to fry my chin chin or anything else.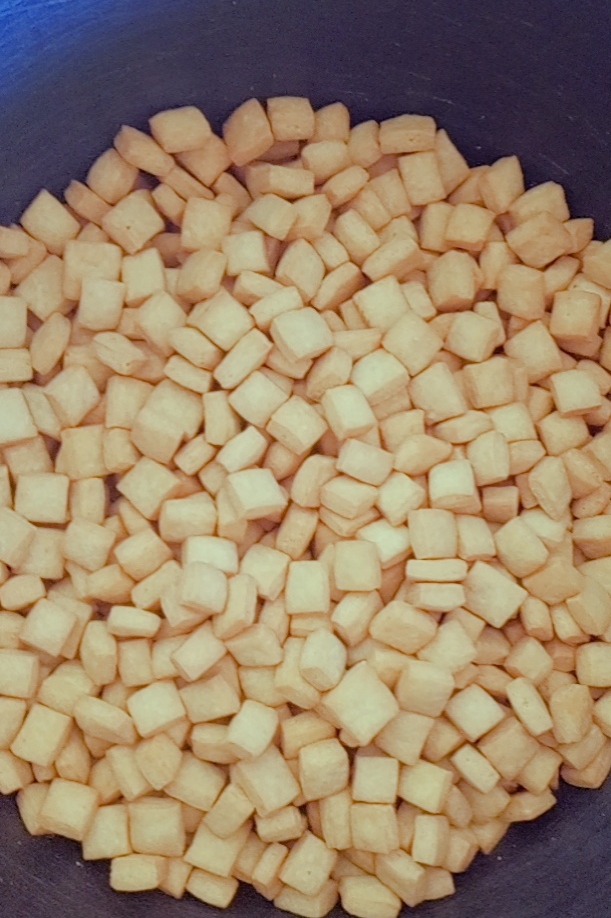 Fried chin chin

After the chin chin myth have cool off I normally store it in a container then cover it for air not to get into it and sometimes if it's an order from my customers I will just package it in the size of container he or she ordered for and deliver it to them.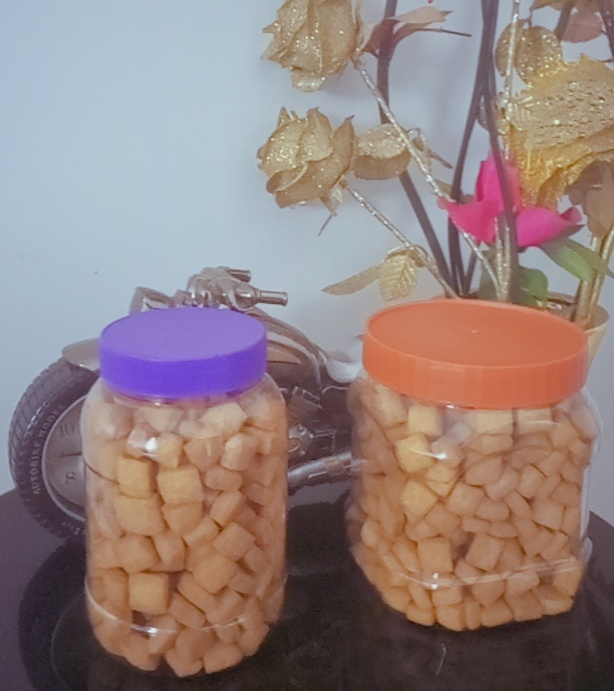 Packaged chin chin

Chin chin is a very simple snacks to prepare and it's usually important to have it at home because of an unexpected visitor, you can just serve him or her the chin chin and soft drink in replacement for food if it's not available at the moment. So guys guys I hope the little tutorial helped you, I will be expecting your results very soon.