Hi Hiverr this is my Wednesday trip. As usual every Wednesday I always follow the challenge from @tattoodjay for #WednesdayWalk
Well, in this post I will show you some photos that I took in the city where I live, Sigli.
Sigli City is an ancient classic city built during the Dutch colonial period. The building that stands tall is a relic of a bygone era.
There is no beautiful view other than the beach in front of the square. Every afternoon we can play on the beach and spend our evenings on the beach. This beach is connected to the river from the City. Not too good for a beauty. However, the photos visited can tell that this river has become a short tourist destination that is often used by local tourists. Our city is building.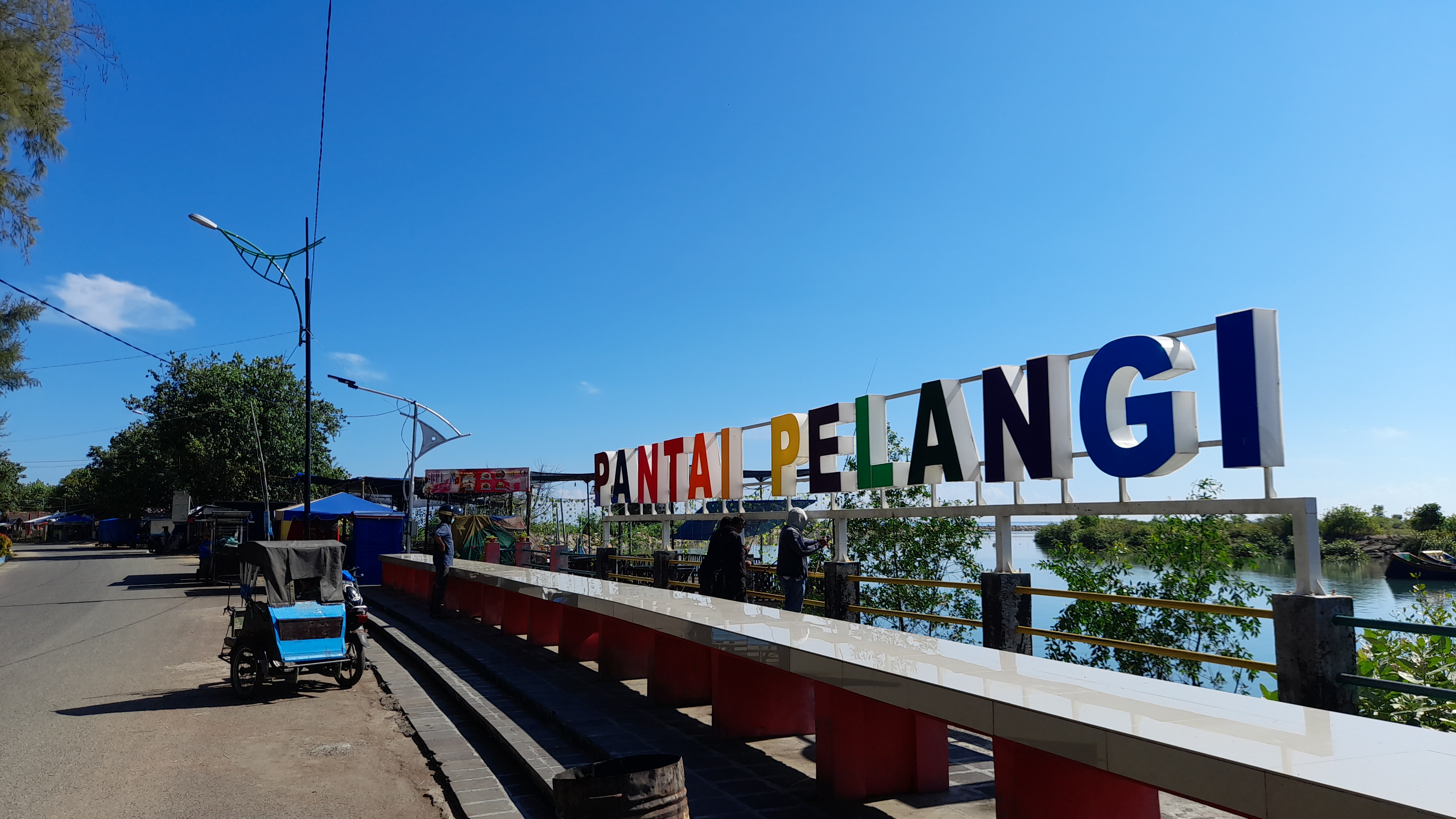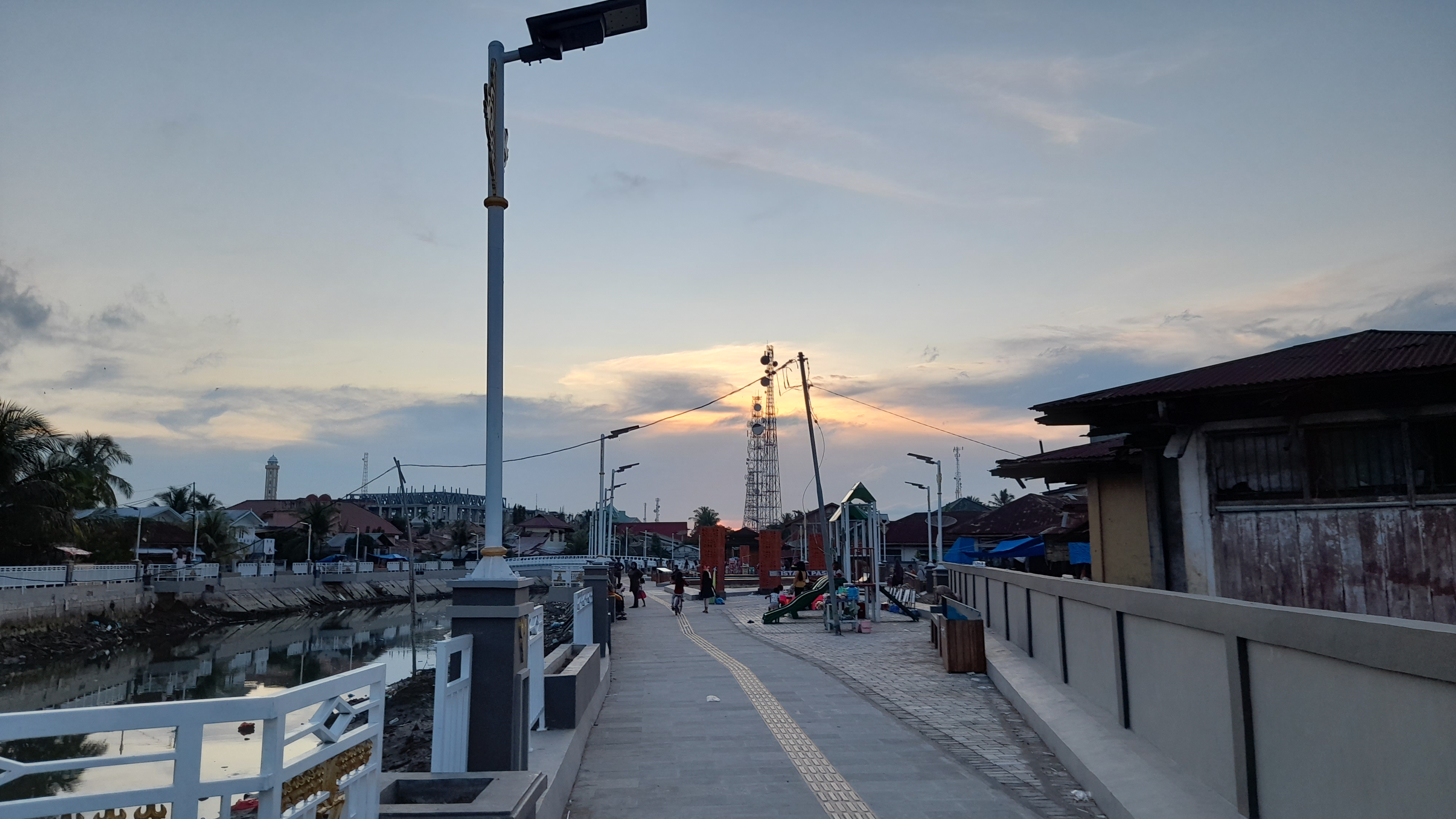 ---
TSUNAMI ACEH
I also shot a globe on display at the Tsunami museum. The city of Sigli was hit by a tsunami and turned into rubble. Several local residents died. The globe shows the contribution of the world to humans who befell the calamity in our city. It is an important part of the memory of a natural disaster that is hard to forget. Various aids were sent down. Thank you to the world for helping us. I also shot the list of names of victims that have been released in this monument.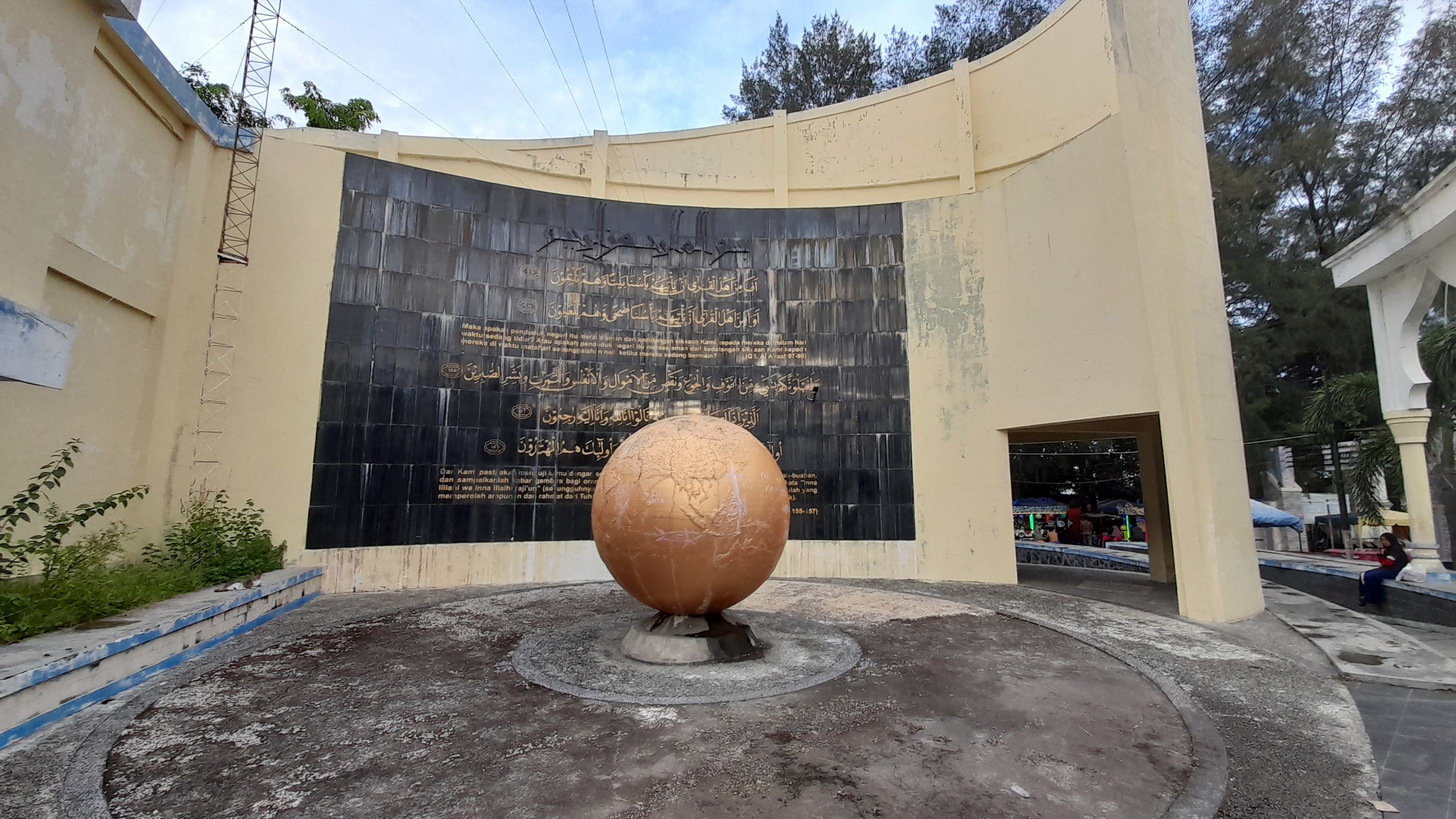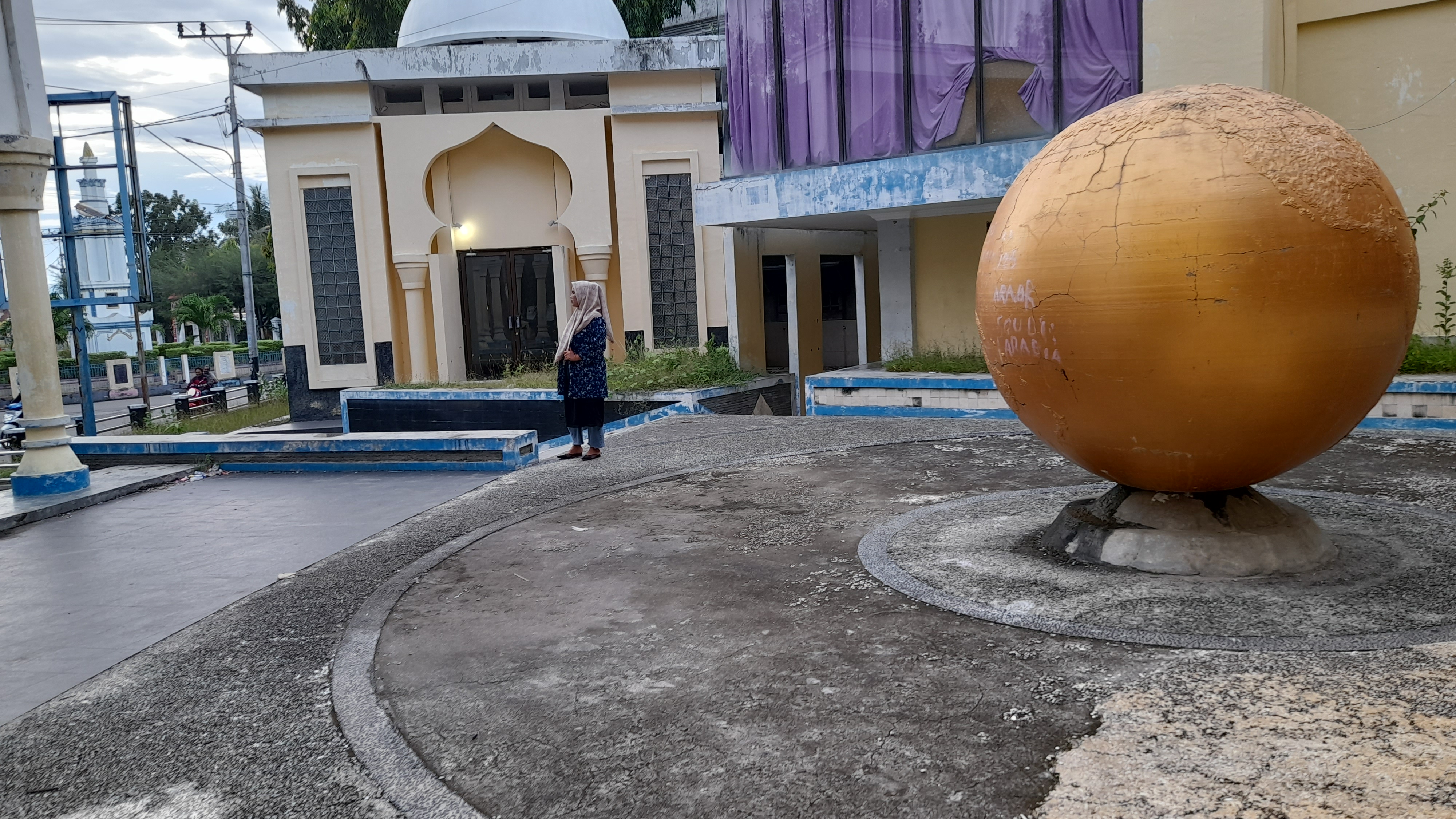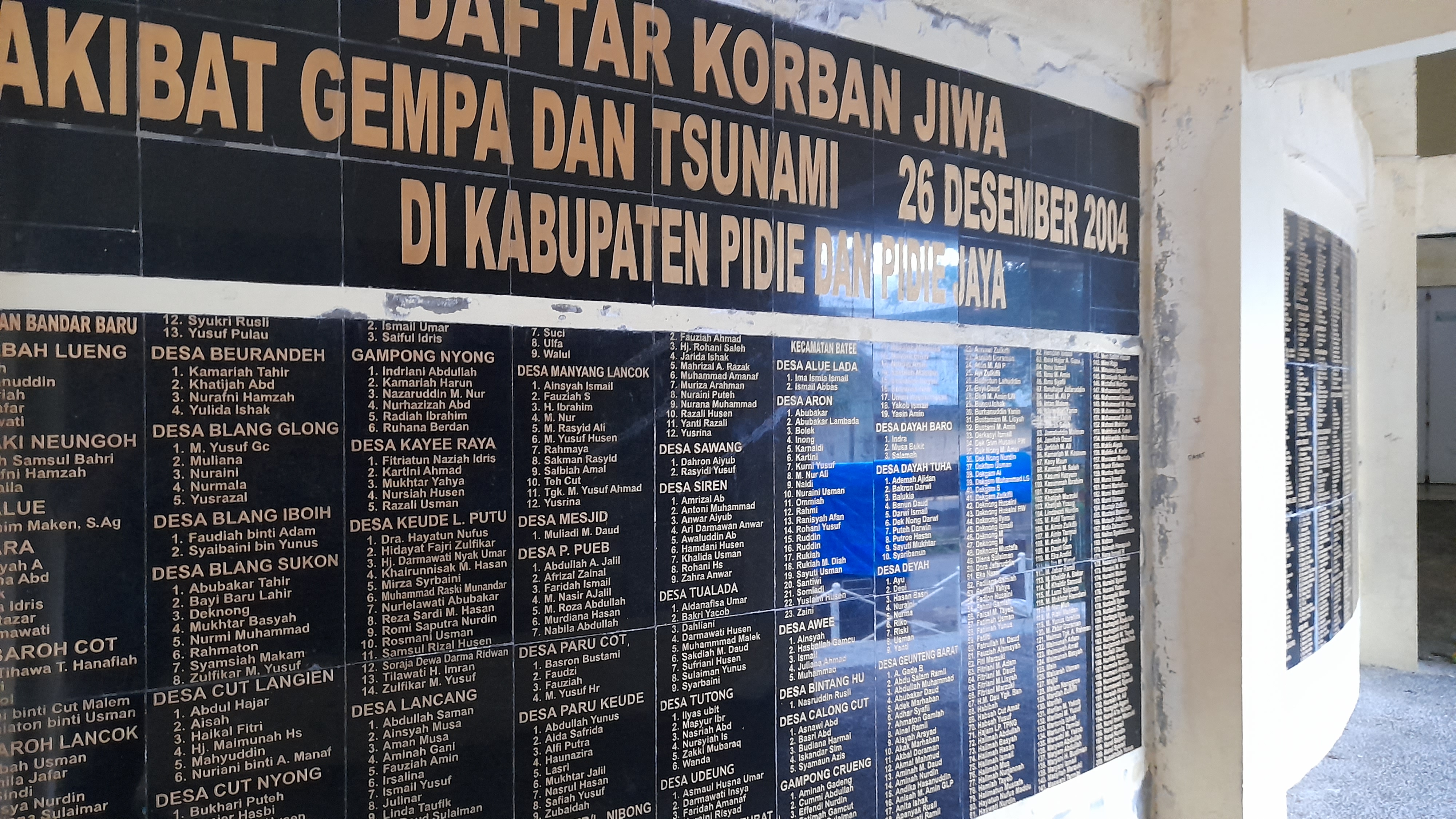 ---
CHE
In the corner of the city, precisely on the fence wall, I found several mural paintings. The mural is a painting that is challenging for me to observe. Ernesto "Che" Guevara was a Marxist Cuban fighter, revolutionary, doctor, writer, guerrilla leader, diplomat, and military theorist. Under this mural, two elementary school children are sitting waiting to be picked up home. This mural is painted on the wall where mechanics patch old tires.
From the idealistic point of view of the people in My City, this figure is no stranger.
As one of the main figures in the Cuban Revolution, his face has become a symbol of resistance in the counter-cultural movement and in popular culture and is remembered as the revolutionary figurehead of HASAN DI TIRO in my city. Did you know that our citizens once rebelled against their own government demanding justice. in America known as ASNLF (Acheh Sumatra National Liberation Front). And peace after the war continued in Helsinki Finland.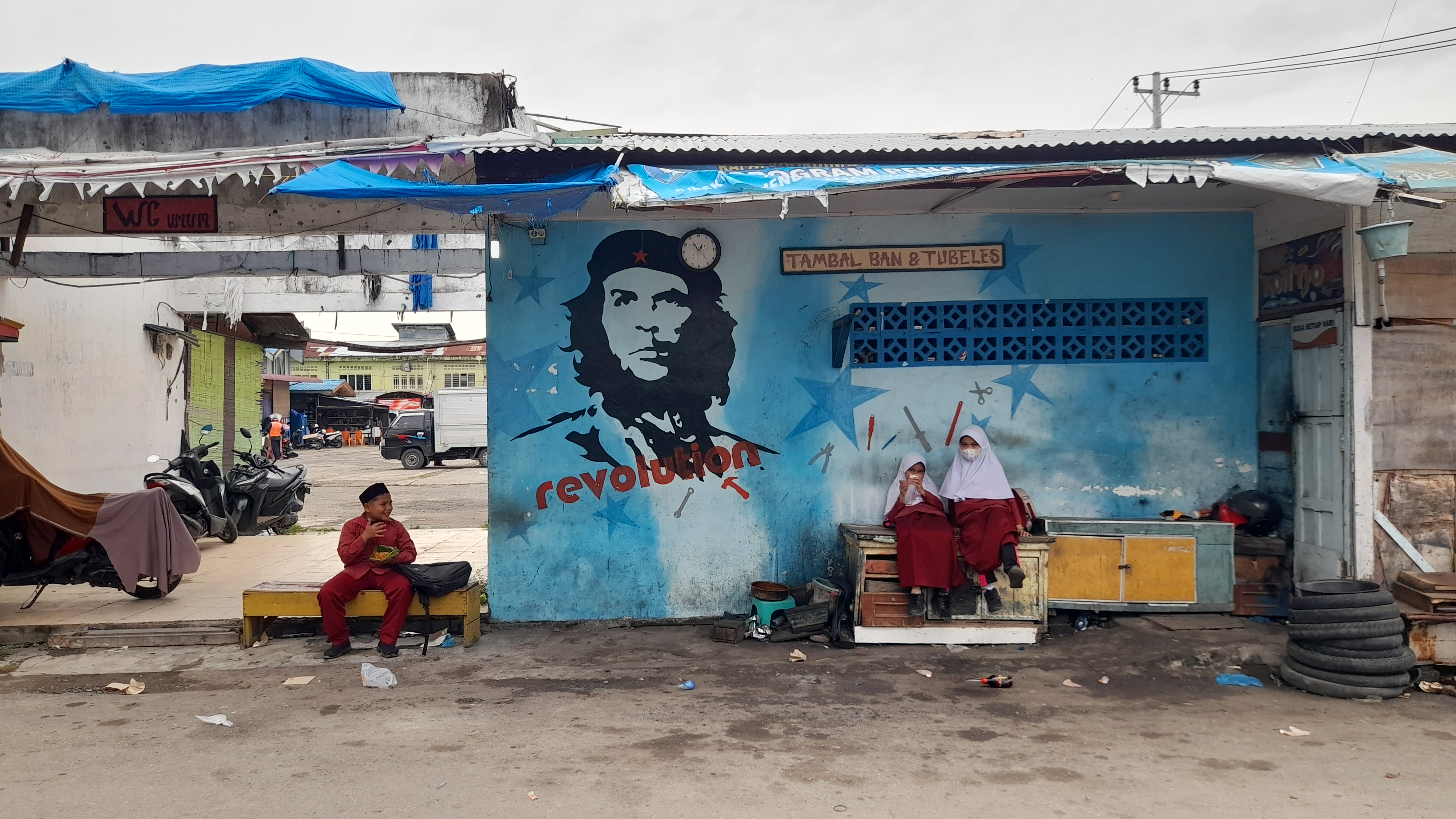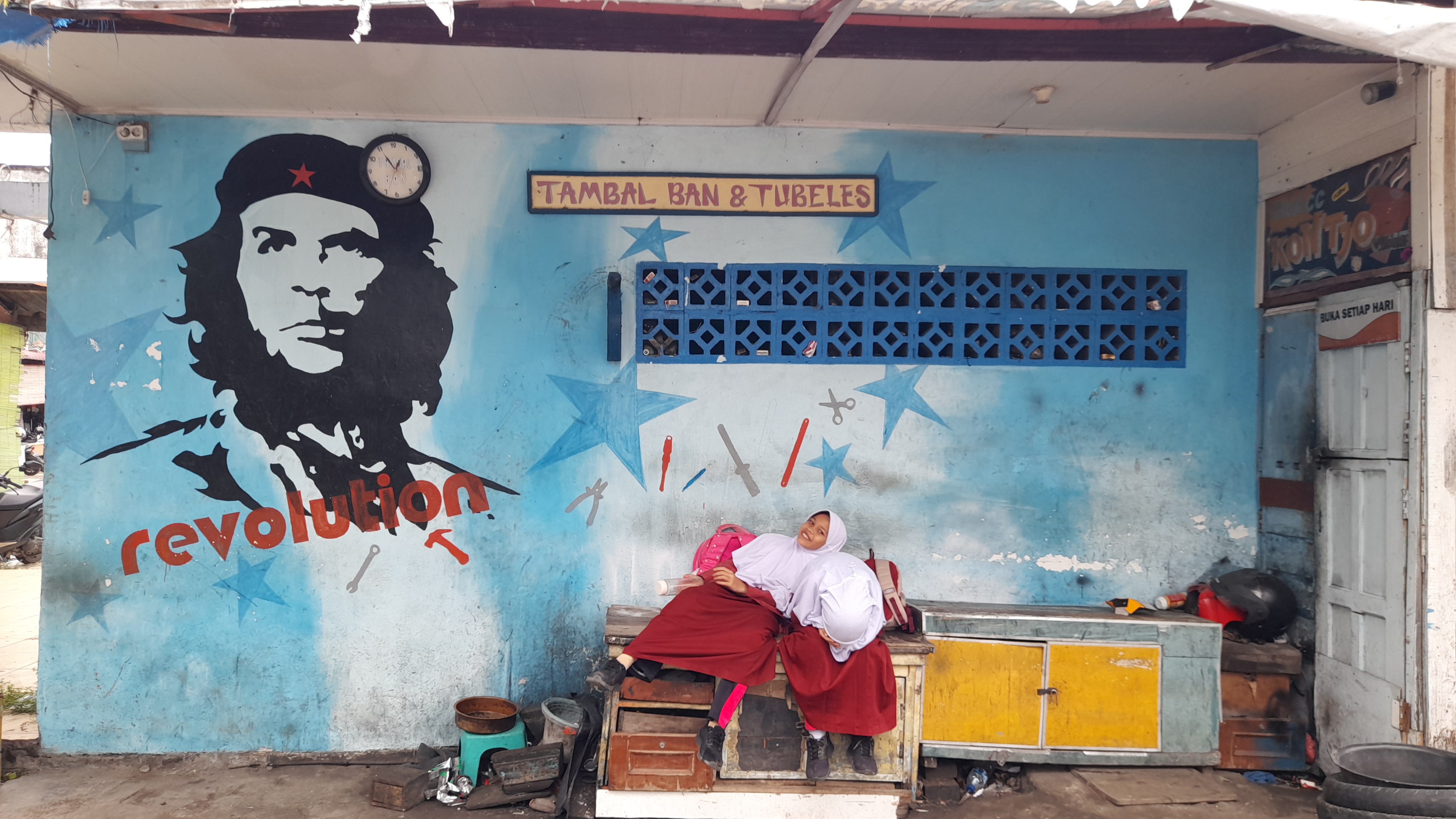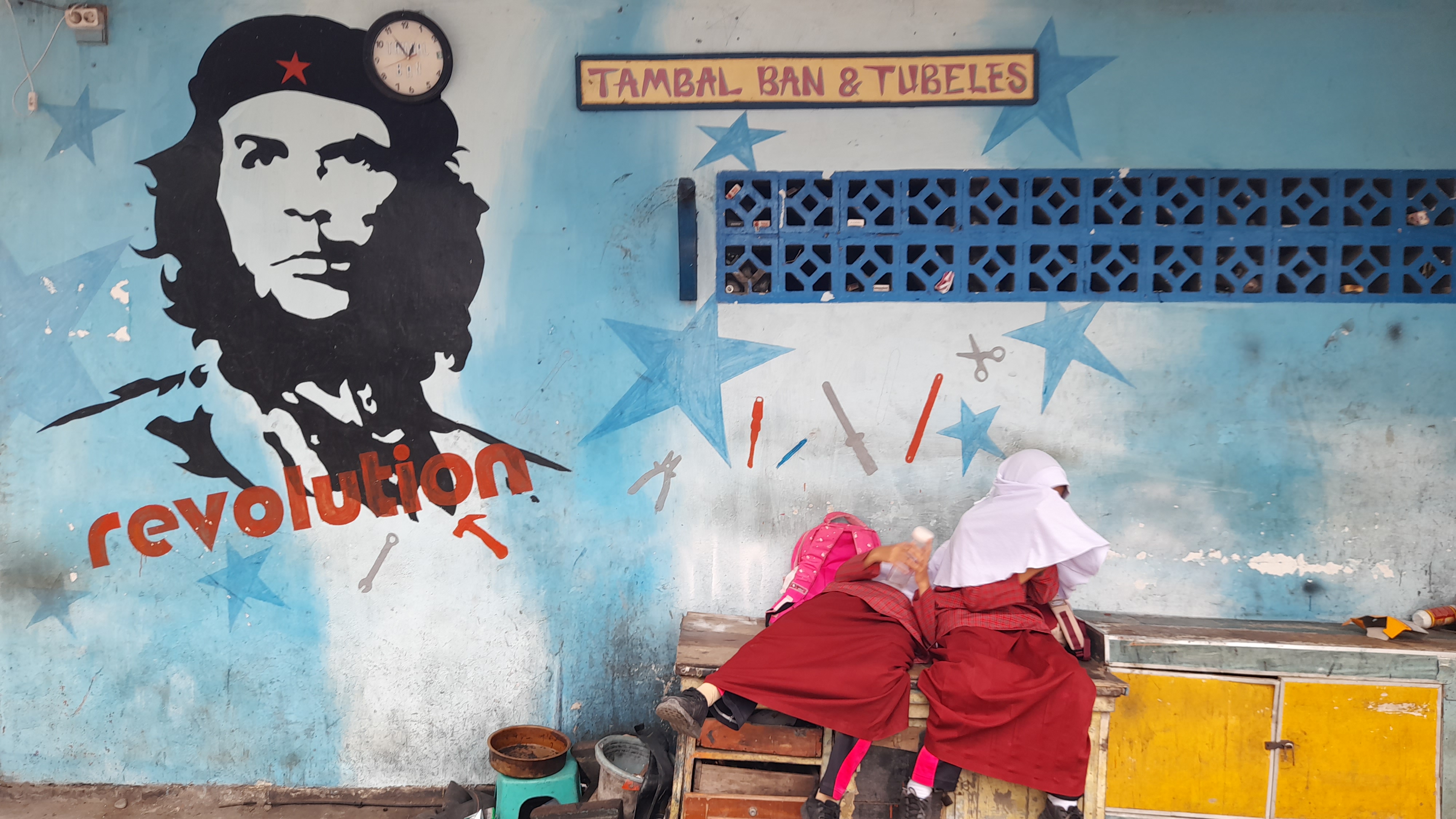 ---
MURAL AND GRAFITY
On the street corner east of the market, there are several murals painted by Tim Rungka. They are a well-known Mural community in our city. Some of these pictures seem to be painted during the fasting month. Where some images imply a satirical meaning. And very beautiful to enjoy.